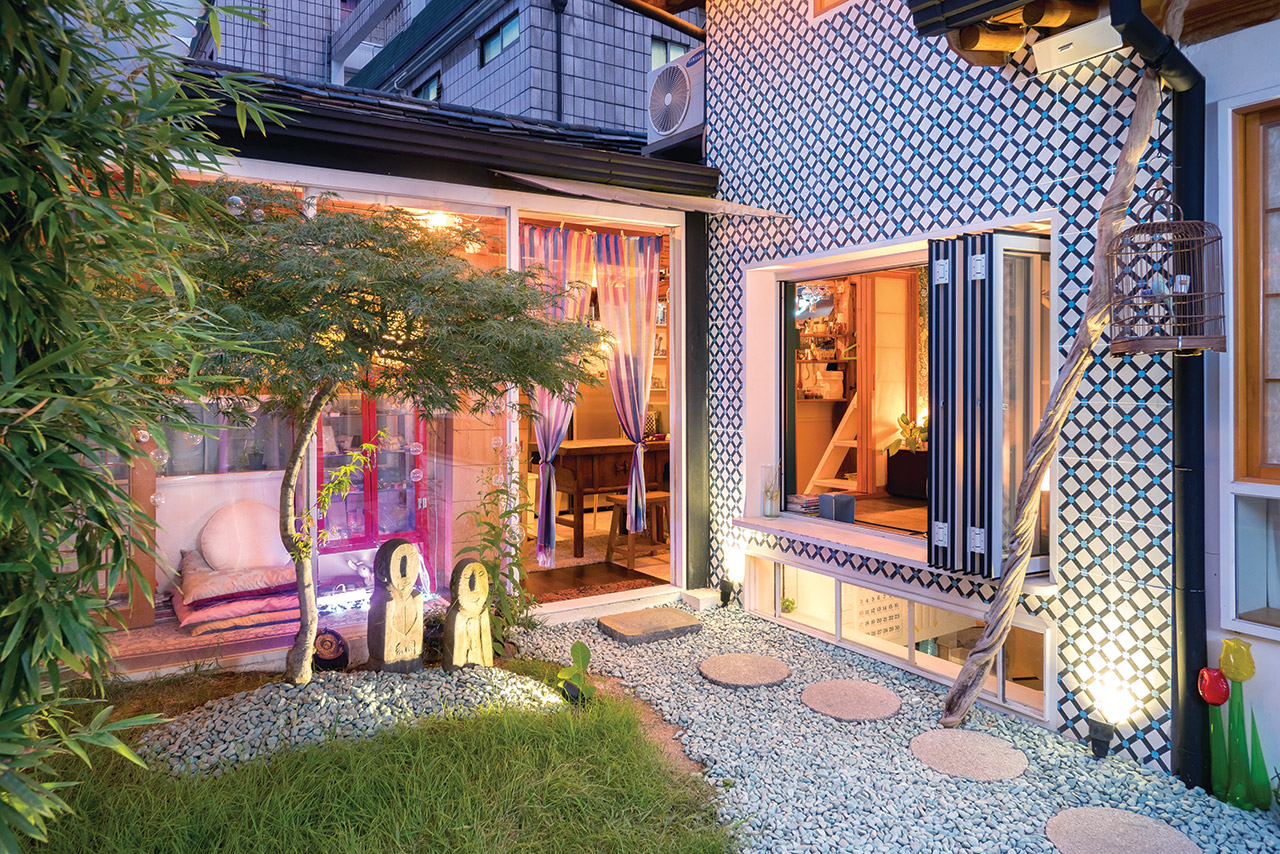 Historical Hanok guest house in Seochon adds a dash of the modern to the exquisitely traditional
Nagnehouse is just five minutes from Gyeongbokgung Palace, in the Seochon area, famous for its galleries, cafés and old restaurants.
The guest house is a 200-year home located on one of Seoul's oldest streets, a narrow alley just back of the main street. When Ryu Goya, the owner, checked old urban registries and learned how old the property actually was, he vowed to keep its history alive. That the house previously served as an inn made it only natural that Ryu, too, would open his home to guests.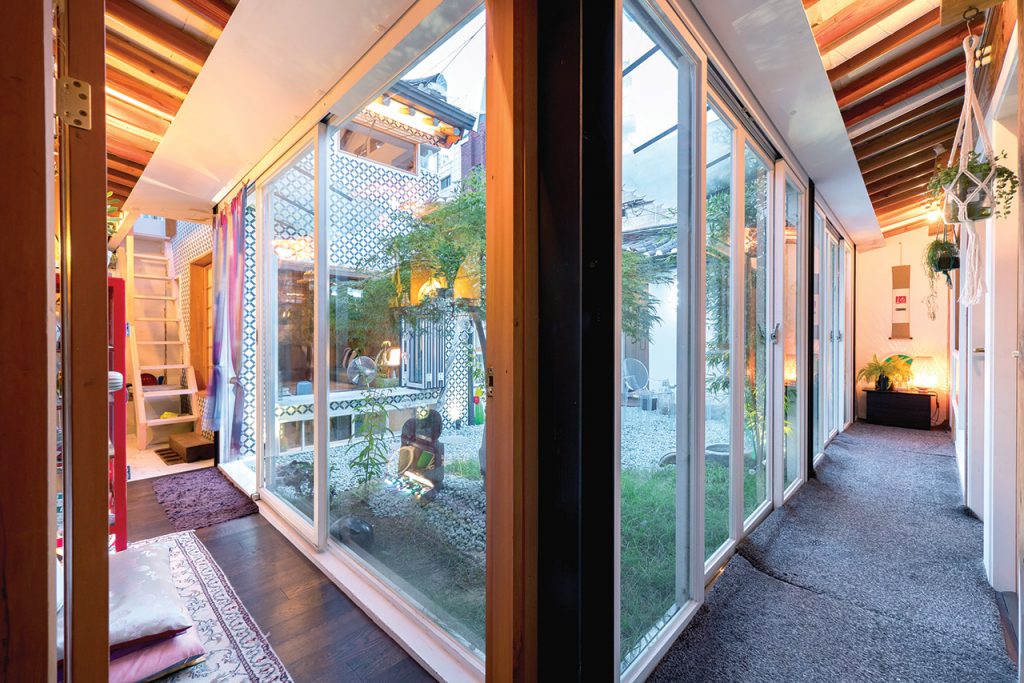 Ryu himself is a native of the area, which he calls a "village," a remnant of a lost time when Seoul had yet to become an urban sprawl of concrete and glass. Having traveled to over a hundred countries, the former café owner has a very deep and abiding interest in art. You will find indications of his past and his interests throughout the guest house. Curtains from Iran, wallpaper and other pieces of art from various artists and historical interior concepts all make the place truly exceptional.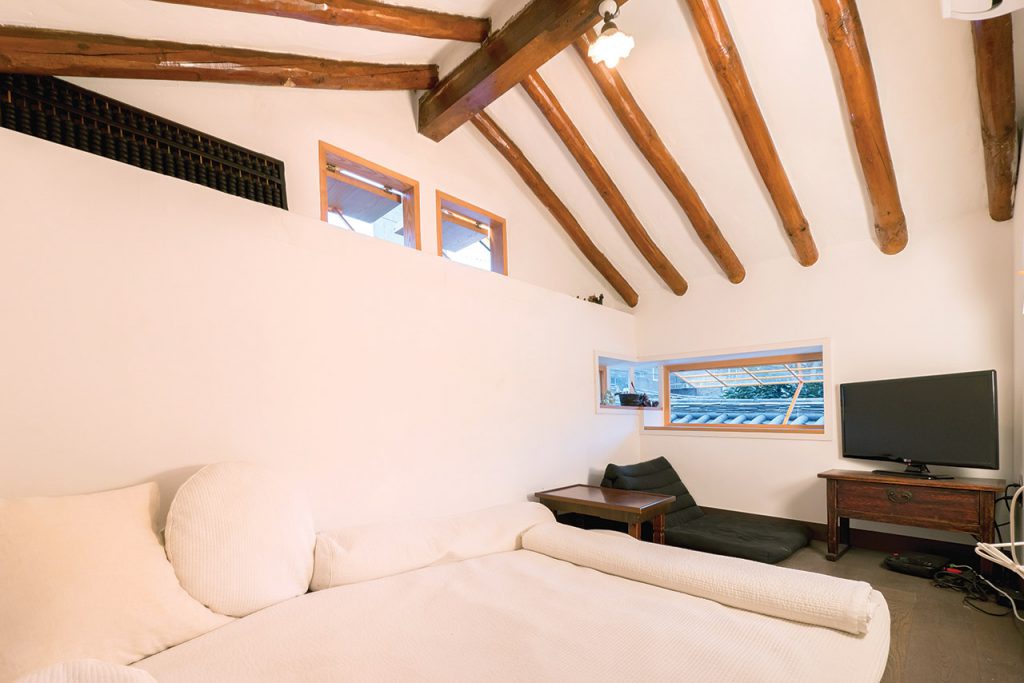 Old and new
Everywhere you look in this renovated traditional Korean home, or Hanok, you find a combination of straight horizontal and vertical lines, such as in the window frames, trees and walls, and circles, such as in the stepping stones in the courtyard, tables and fish bowl. These reflect the philosophy behind Hangeul, the Korean alphabet. Its eight rooms reflect the theme of the five traditional Korean elements: water, fire, wood, gold and earth. The building embodies the characters of a sunrise – new hope and encounters and joy – and sunset – longing, calm and rest. This combines to give you a sense of tradition, but Ryu also added a bit of new to the old, employing a symbolic representation of modernity by using diagonal lines such as the modern Arabic tiles and exhibiting artwork from contemporary artists. Go around the house, find the delicious objects scattered all around, ask the owner about them. It will make your experience all the richer.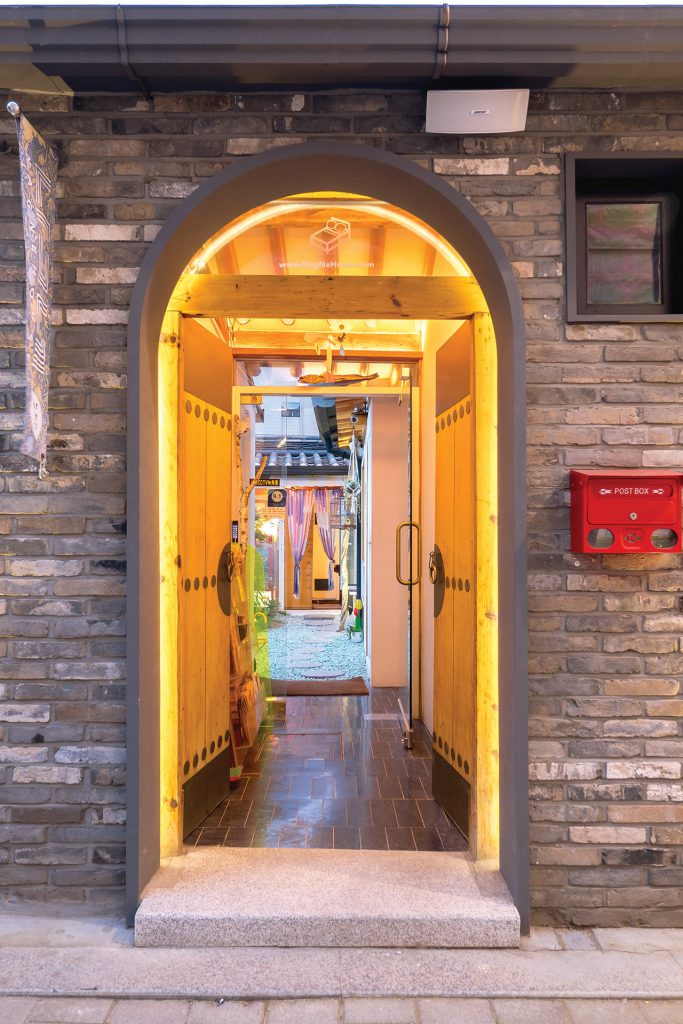 [separator type="thin"]
More Info
6, Jahamun-ro 1na-gil, Jongno-gu
Contact info:
Ryu Goya
+82-2-725-7377
+82-10-6264-5742
www.nagnehouse.com
nagnehouse@gmail.com
Written and photographed by Romain John
https://magazine.seoulselection.com/wp-content/uploads/2017/09/나그네-NagNe-25.jpg
854
1280
cyn
https://magazine.seoulselection.com/wp-content/uploads/2018/01/Seoul-logo.png
cyn
2017-10-23 14:41:32
2017-10-23 14:41:32
Nagnehouse