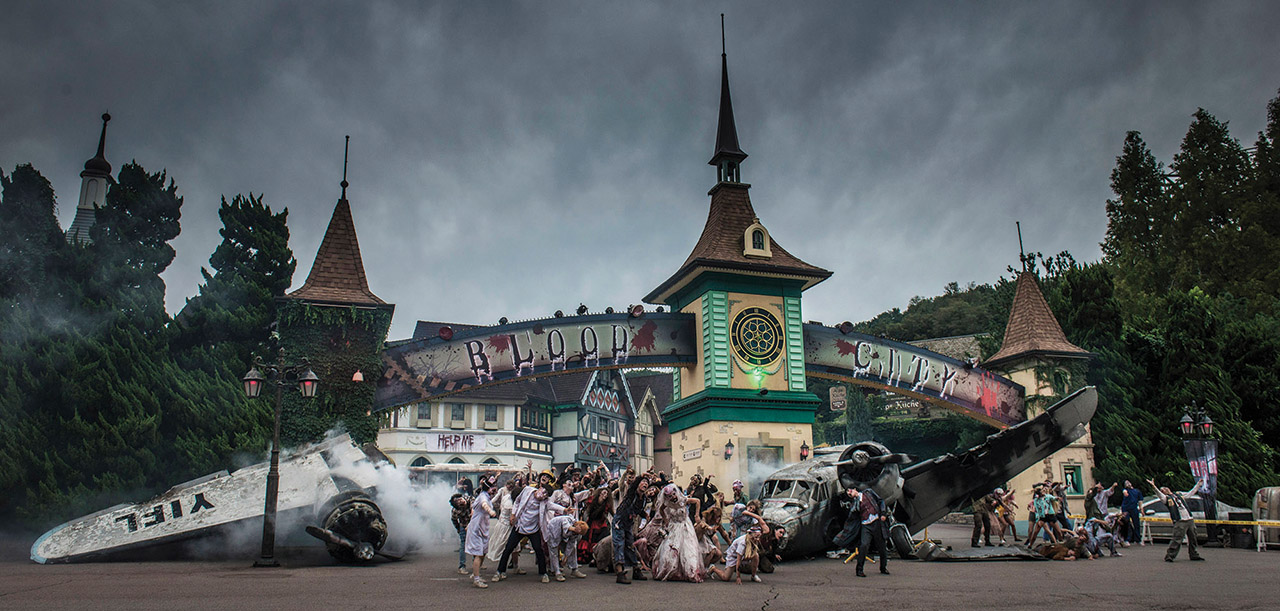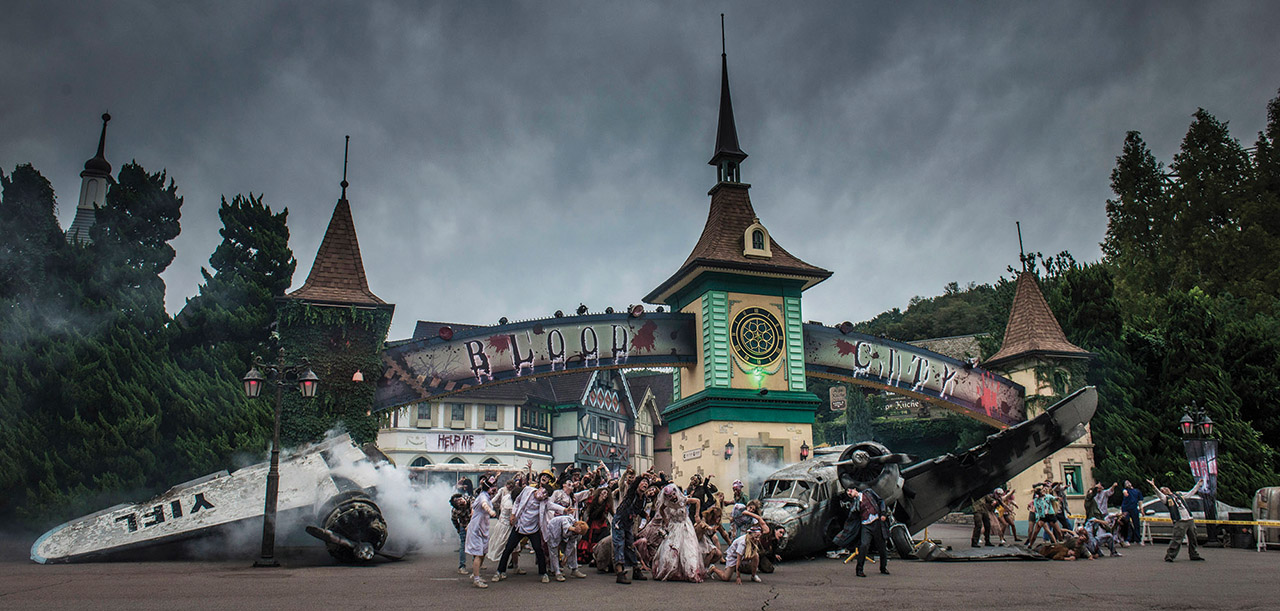 Summoning the Halloween Spirit
For those who fancy themselves a fright, it's a special time of year: All Hallow's Eve is nigh upon us. But why wait until the 31st? Seoul is already stacked with creepy cafés and events. Some aim to thrill, some to excite, but above all they're here to whet one's appetite for Halloween itself.
Witch's Kitchen 마녀주방
Decked out like a Victorian era dining hall, Witch's Kitchen thrives on its aesthetic. Skulls and tomes line the bookshelves. Velvet curtains conceal private booths. And while the food might spook you for all the wrong reasons, the venue's cocktails are a hoot. Bags of booze are made to look like an IV, clipped onto a rack beside your seat to be dispensed via a drip directly into your glass. Costume parties are held on the last weekend of each month, with restaurant vouchers awarded to the best duds of the night.
Hongdae Location: 36-10 Wausan-ro 21-gil, Mapo-gu | 070-7723-1116 | 12 p.m. – 10:30 p.m.
Gangnam Location: B1, 9, Gangnam-daero 94-gil, Gangnam-gu | 070-4240-1116 | 12 p.m. – 10:30 p.m.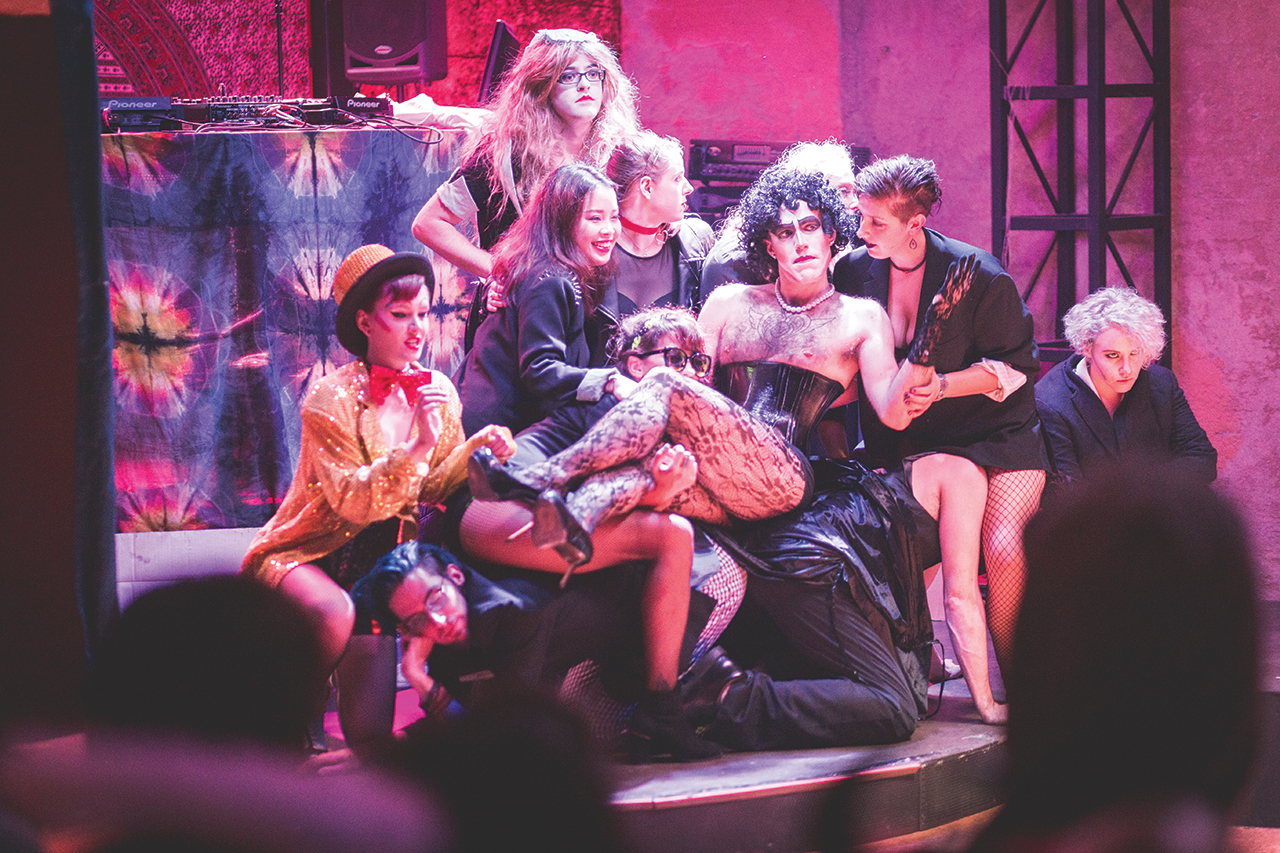 The Rocky Horror Picture Show
A veritable Halloween tradition, Seoul Player's Rocky Horror production is justly considered as the best way to kick off All Hallow's Eve in Seoul. For the last seven years now, the cult film has been screened as performers act out the scenes on stage. Heckling is not only encouraged, but expected of those in attendance.
With a shadow cast comprised of only the sexiest local talent, expect nothing less than a spectacle of dance, dirty jokes, and unabashed debauchery. Previously performed in Haebangchon, the event was literally turning crowds away due to the cramped capacity of their venue. While the 2016 move to a larger space in Hongdae helped, it's still worth arriving early if you're looking to lock down a ticket.
Club Freebird, 19-22 Wausan-ro 17-gil, Seogyo-dong, Mapo-gu
11 p.m. on Friday 10/27, 9 p.m. and 12 a.m. on Saturday 10/28 | 010-3317-3390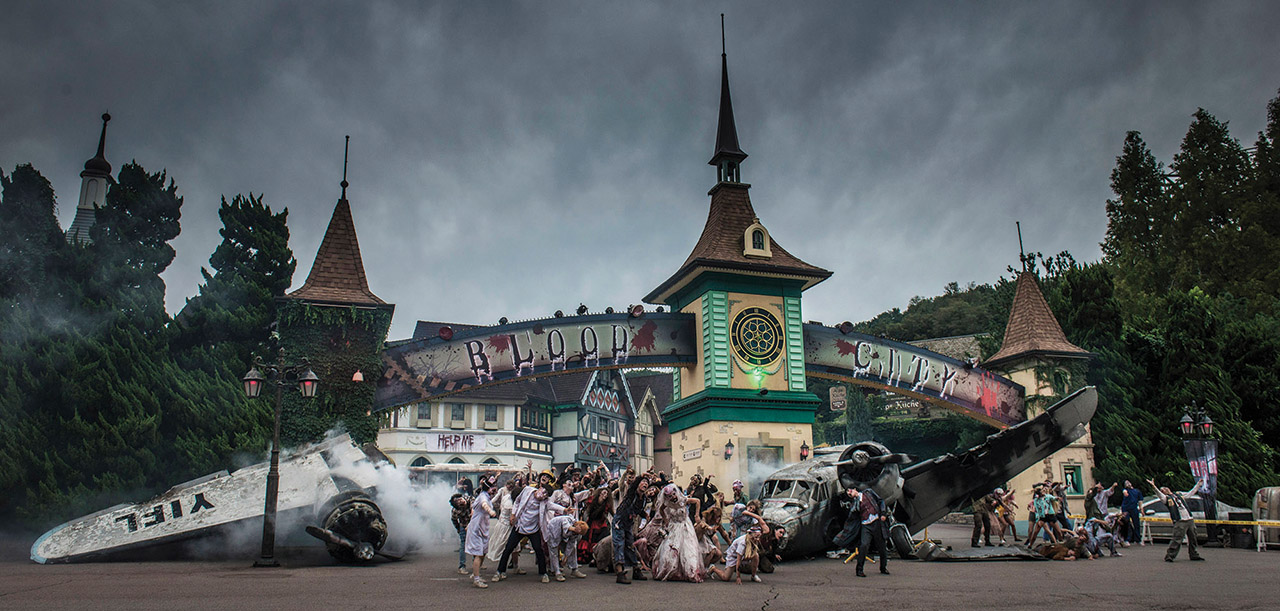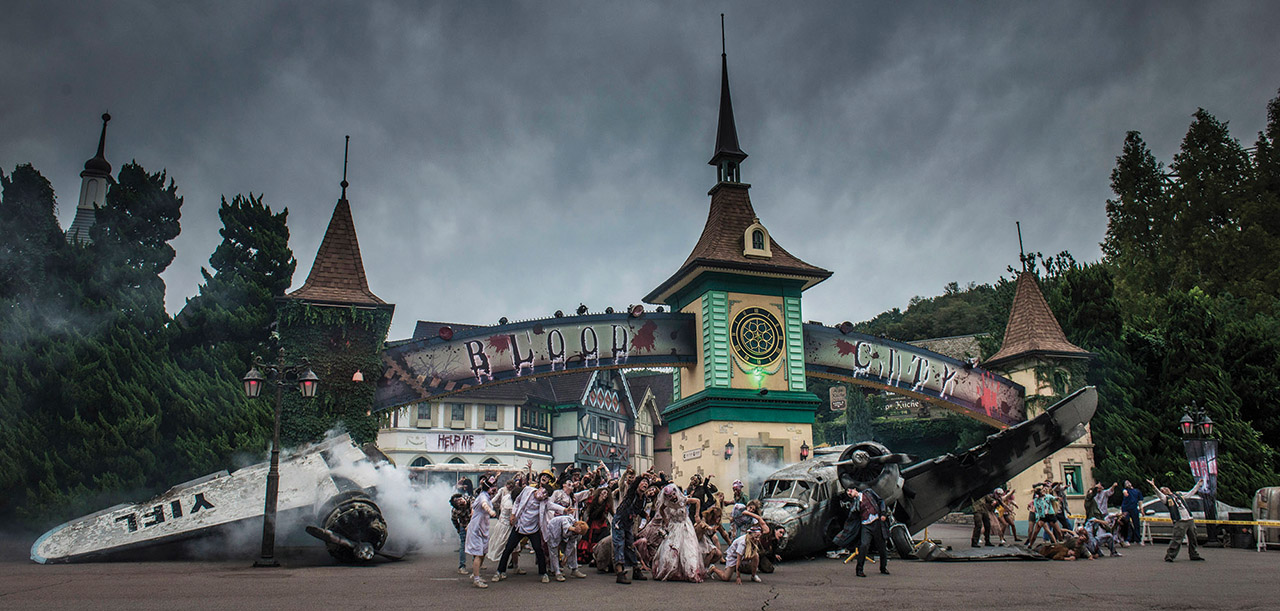 Everland's "Blood City"
For years, Everland has converted a corner of their park into a horror-themed fun land for Halloween. This time around they're raising the stakes with their largest attraction to date: an interactive adventure dubbed "Blood City". The undead can be found lurking as soon as the sun goes down, with Madam Zombie's Makeup Salon providing patrons with a means to get gored up if they seek to join the pack. Several of the park's rides have been revamped for the occasion, along with new virtual and augmented reality games to round out the affair. This is a decidedly darker spin on the Everland experience, guaranteed to get the blood pumping for any who dare to enter.
199 Everland-ro, Pogog-eup, Cheoin-gu, Yongin-si, Gyeonggi-do
021-320-5000 | 10 a.m. – 9 p.m. weekdays, 10 a.m. – 10 p.m. weekends | Event ends November 5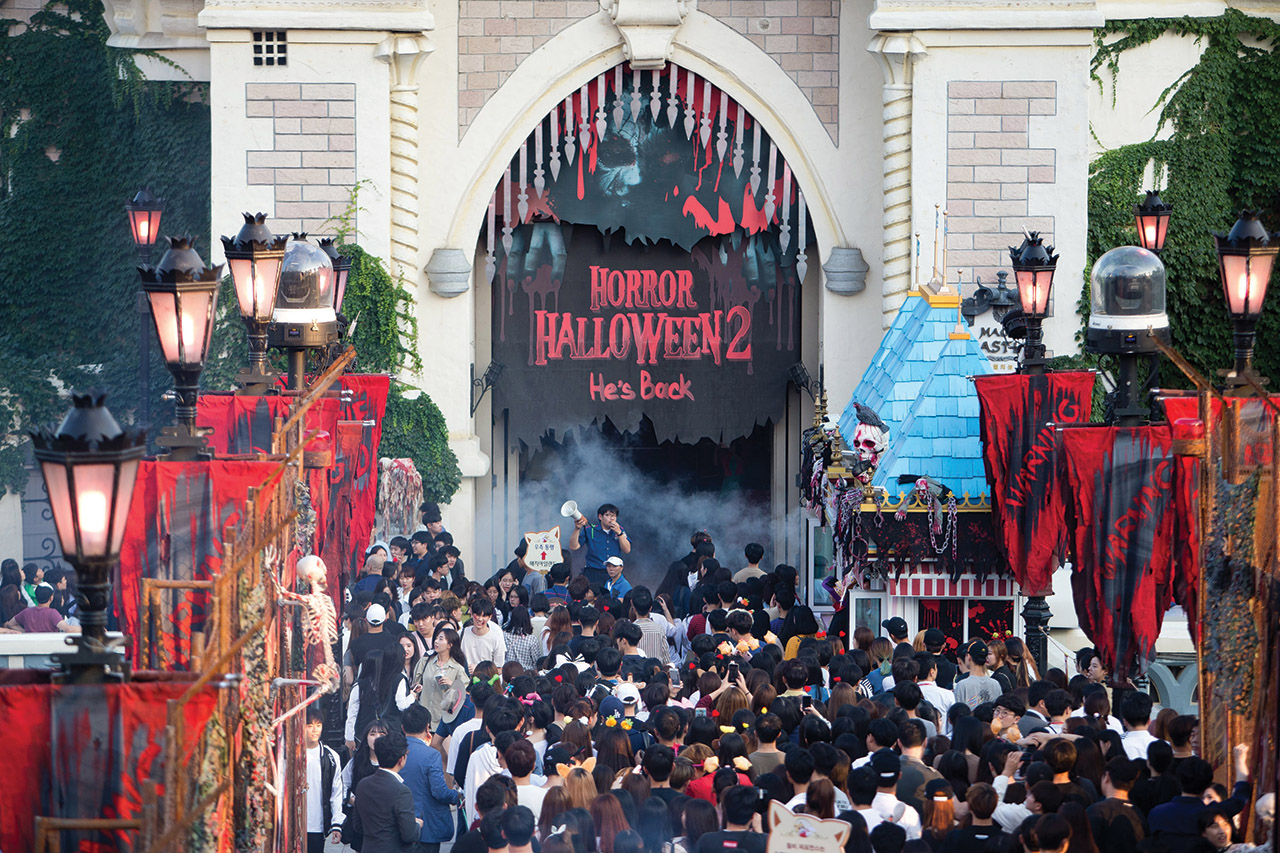 Lotte World's "Horror Halloween 2"
Not one to be left out, Lotte World also hosts it own Halloween celebration, with the entirety of the park's outdoor section transforming into a "Zombie Island" for the first two months of fall. Swirling mists and a pallid red glow dress rides and restaurants after dark, resulting in an undeniable eerie atmosphere. Performers creep amidst the crowds and, once a night, congregate for a live performance that includes everything from a disturbingly visceral mass feeding to a respectable rendition of Thriller.
240 Olympic-ro, Songpa-gu, Seoul | 1661-2000 | 9:30 a.m. – 10 p.m. | Event ends November 5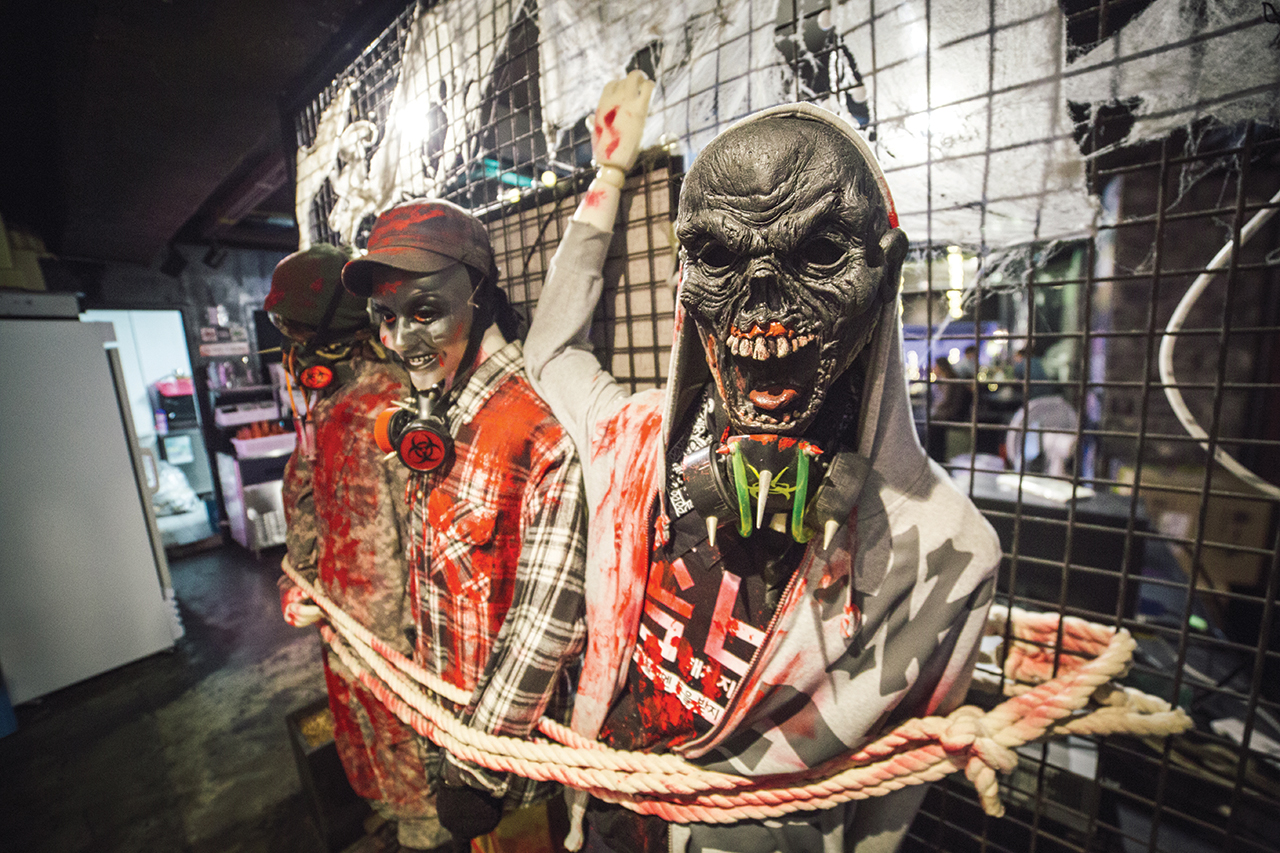 Noneun Zombie 노는좀비
Noneun Zombie's shtick is, believe it or not, the walking dead. The interior is distinctly dungeon themed, with black cages serving to separate the tables and prison balls dangling from chains overhead. An assortment of props and costumes are available for paying patrons, for those looking to indulge their spooky side or perhaps just snap a few photos. The food and drink on offer are standard "Hof bar" fare, with a variety of Korean dishes available alongside soju, beer and basic cocktails.
3F, 407-3 Seogyo-dong, Mapo-gu, Seoul | 02-61060-5915 | 4 p.m. – 3 a.m. weekdays, 4 p.m. – 5 a.m. weekends
Written by S. C. Clarke
Photographed by  Robert Michael Evans
https://magazine.seoulselection.com/wp-content/uploads/2017/10/에버랜드-할로윈축제-블러드시티-1.jpg
611
1280
rjkoehler
https://magazine.seoulselection.com/wp-content/uploads/2018/01/Seoul-logo.png
rjkoehler
2017-10-11 10:10:13
2018-02-13 15:43:55
Seoul Gets Its Spook On