Cobbler's head bartender Robin Yoo is helping spark a cocktail renaissance
Cocktails in Korea used to mean fruity concoctions at family restaurants and hotel bars. Sweet, brightly colored, and with the subtlety of blunt force trauma to the head, they were usually fun but not very sophisticated. However, just like traditional alcohol and beer, cocktails are enjoying a bit of a renaissance in Seoul, with a new crop of bartenders serving up delicious concoctions from faithful takes on prohibition classics to reinterpretations and surprising spins on old cocktails and many entirely new drinks that combine top-shelf liquors with a craft aesthetic. A surprising center for this flurry of activity is Naeja-dong, a wedge of Seoul between the old world charms of Seochon and the buttoned-up offices of Gwanghwamun. In the maze of narrow Hanok-filled alleys lies Cobbler, a tiny bar that seems an unlikely home of Seoul's cocktail revival.
That's fine by Robin Yoo, the founder and head bartender. "I decided to create this bar as a place where I could work on my craft in an intimate environment. I didn't want something huge or fancy." Visitors approach through the small courtyard and enter a small Hanok that retains elements of Korean tradition combined with a kind of old-world elegance evoked through wood paneling and antique European furniture. The drinks, too, show an incredible level of attention to detail and nuance, each carefully chosen and meticulously balanced to create just the right feelings of sophistication and comfort.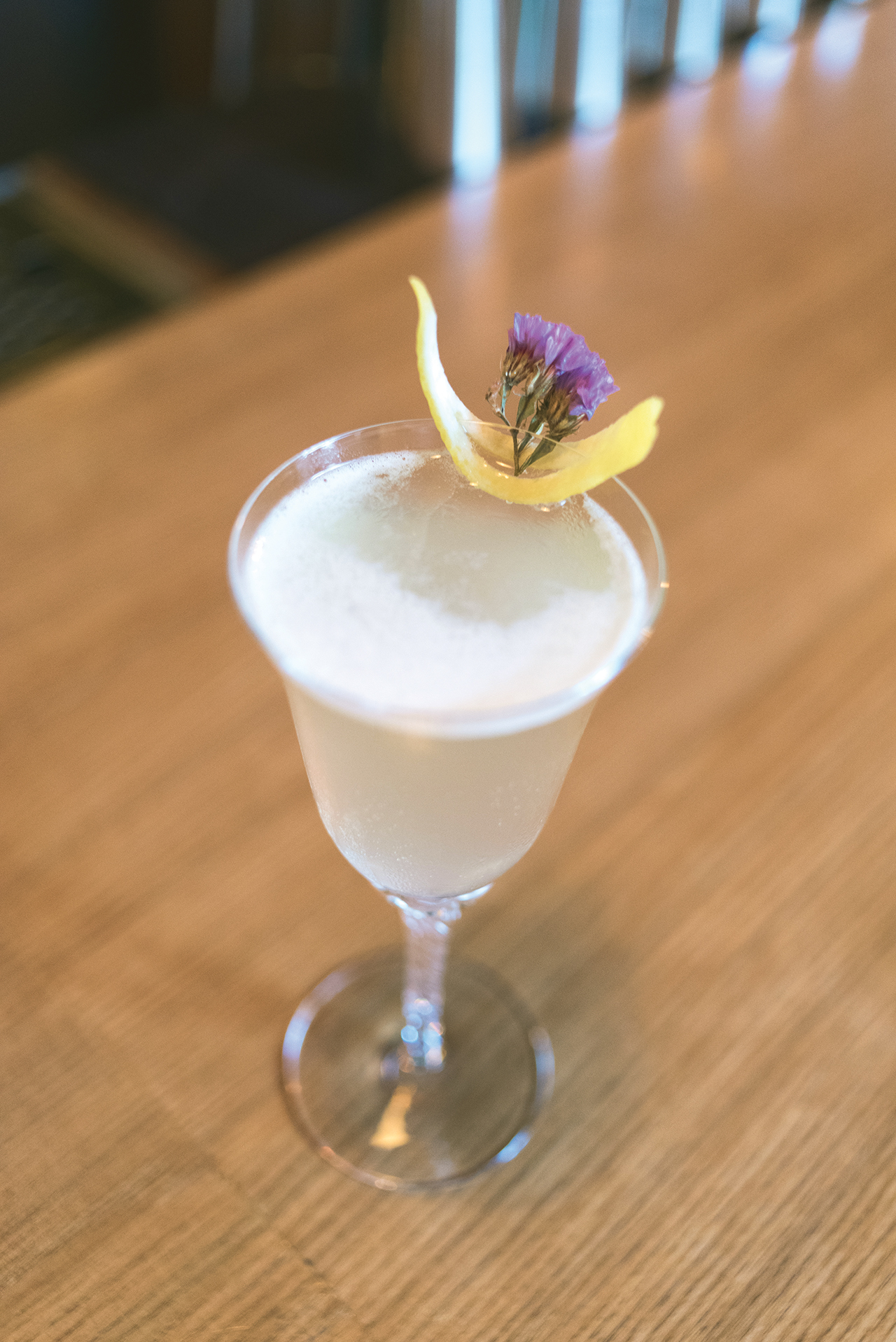 A good cocktail is a personal experience
Yoo is no newcomer to the art of mixology: "I've been a bartender for twenty years now. I spent ten years working at hotels and family restaurants before starting out on my own."
When he started, however, there were few signs that it was going to turn into a lifetime pursuit. "I was studying hotel management in Busan and working at a rural hotel. I didn't think the work of a bartender was something I really wanted to do. I didn't think I was good at service or really that sociable, but that feeling changed during my military service. Before that,
I wanted to be a writer."
"People always try to guess why my nickname is Robin, thinking of the bird or the Batman character. But it really comes from 'Robinson Crusoe' because I thought that bartending was a lonesome kind of work."
The change of heart was a lucky one. Yoo started to see making cocktails as something more than just service, but as a chance to continually work at honing and refining his craft. "Cocktails require mixing lots of things together.  It's never one hundred percent perfect, but you can come close. I try to tailor each drink to the customer, but the flavors will always depend on the conditions. Once I've sounded them out, I can start to experiment. I can ask what they've eaten, what they've been up to and figure out where to go from there."
Yoo knows well the strangely deep personal feelings that the flavors of a good cocktail can produce. "When I was at one of the big chain family restaurants, one morning we had a training session that started at four in the morning. It was cold, we were hungry, and we'd come back for this education session after working a shift. We were eating donuts and drinking coffee when the instructor made us a drink called 'Ski Lodge,' and I'll never forget the flavors of alternating between this cocktail and the coffee and the donuts as the sun started to come up and stream in the windows."
Always listen to your bartender
Cobbler is more than just a place to serve up drinks for Yoo and his staff. When he and some friends started their first independent bar, Robin Square, he figured it would last a few months and serve mainly to give him and the staff some experience. Instead, it lasted for ten years. Cobbler was also started with the idea that it would be a sort of experiment and then fade away, but instead it's turned into a neighborhood hotspot where Yoo and his staff share their expertise. Even a quick question about the name of the bar turns into a fascinating lecture on the history of cocktail paraphernalia, with Yoo pulling out examples of different styles of shakers, from antique to modern.
"We started serving cobbler here alongside the drinks because I wanted to do something easy and seasonal, but the name is actually from a style of shaker," explains Yoo, pulling out a beautiful copper shaker, and then an antique one to compare. That said, the delicious seasonal peach cobbler brings a bright note of summer to the bar, alongside a shimmering concoction of Champagne and lavender bitters or a Ramos gin fizz.
Yoo's advice for a satisfying cocktail experience is simple: "Listen to your bartenders. There's a reason for their recommendations. And when you get your drink, don't rush it – unless the bartender tells you to. Every drink has its own pace. Just act with courtesy to the drink, the bartender and other patrons."
We'll drink to that!
More Info.
Cobbler Bar 코블러
23, Jong-ro 12-gil, Jongno-gu | 02-733-6421 | Instagram @barcobbler | www.facebook.com/BarCobbler/
Written by Jennifer Flinn
Photographed by Robert Koehler
https://magazine.seoulselection.com/wp-content/uploads/2018/01/Seoul-logo.png
0
0
rjkoehler
https://magazine.seoulselection.com/wp-content/uploads/2018/01/Seoul-logo.png
rjkoehler
2017-08-10 17:09:17
2018-02-13 16:04:11
To Everything There Is a Season, and a Time to Every Cocktail