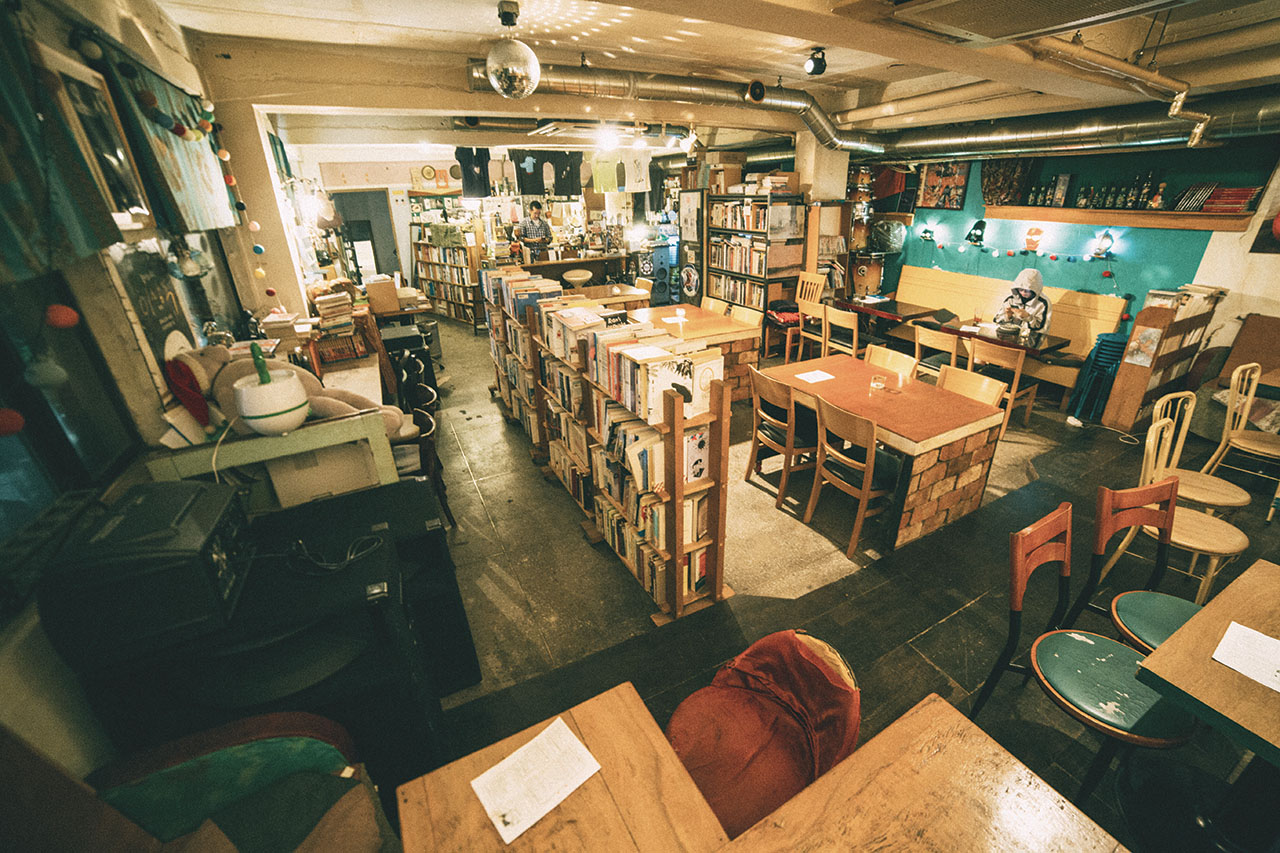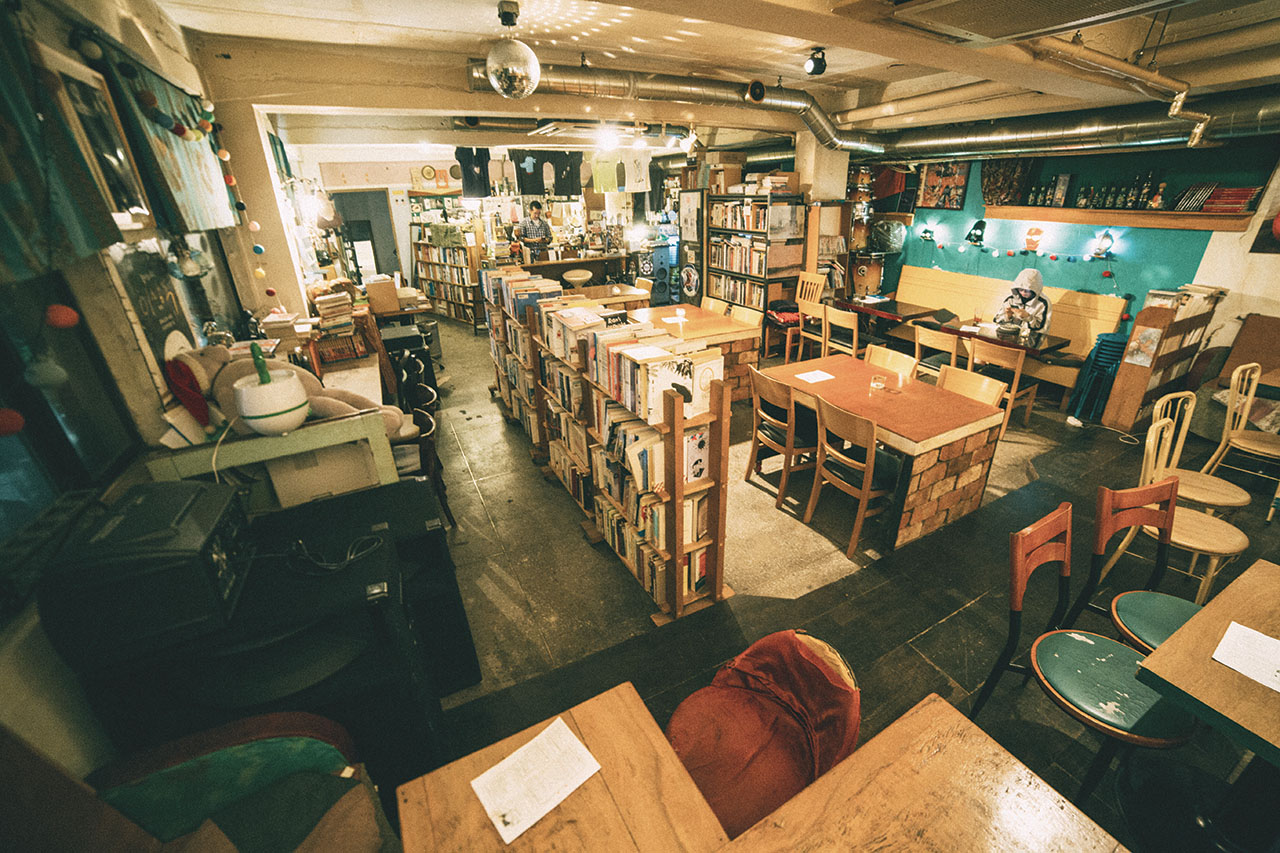 Step off the beaten path to discover enclaves of Seoul's underground
In the 1940s, the word "hipster" meant "someone who likes hot jazz"–which at the time was almost unspeakably avant-garde. Since then, the exact trends associated with "the hipster" have changed and changed again, as have the locations where the so-called hipsters gathered. Combing the wildness out of hipster hangouts never works for long. Even today, the true rebels are still running out to open up shop somewhere new. This month we set out on a mission to discover the next generation of alternative: Seoul's own post-hipsters at the four hangouts below.
Café Ruloorala 한잔의 룰루랄라
The owner of Ruloorala (think the gurgling noise a baby makes when it tries to sing) is pretty much the quintessence of Hongdae's modern post-hipster. His venue is its kingdom, full of illogical contradictions. It's a coffee shop but it's a bar, it's a comic book place but it holds live concerts. And on top of it all, it looks like your older brother's super cool but slightly scruffy bedroom. You can spend a rainy afternoon with a latte, working on your freelance projects, or a night of heavy drinking, listening to dude on a guitar singing very politically incorrect lyrics. It's deservedly well-loved by the older generation of the indie scene: a bit like Jebidabang before it got annoyingly famous after that IU surprise concert. Also, we endorse the curry udong served there. It made us very happy.
83, Hongik-ro 6-gil, Mapo-gu
02-337-9887 | 12 PM – 2 AM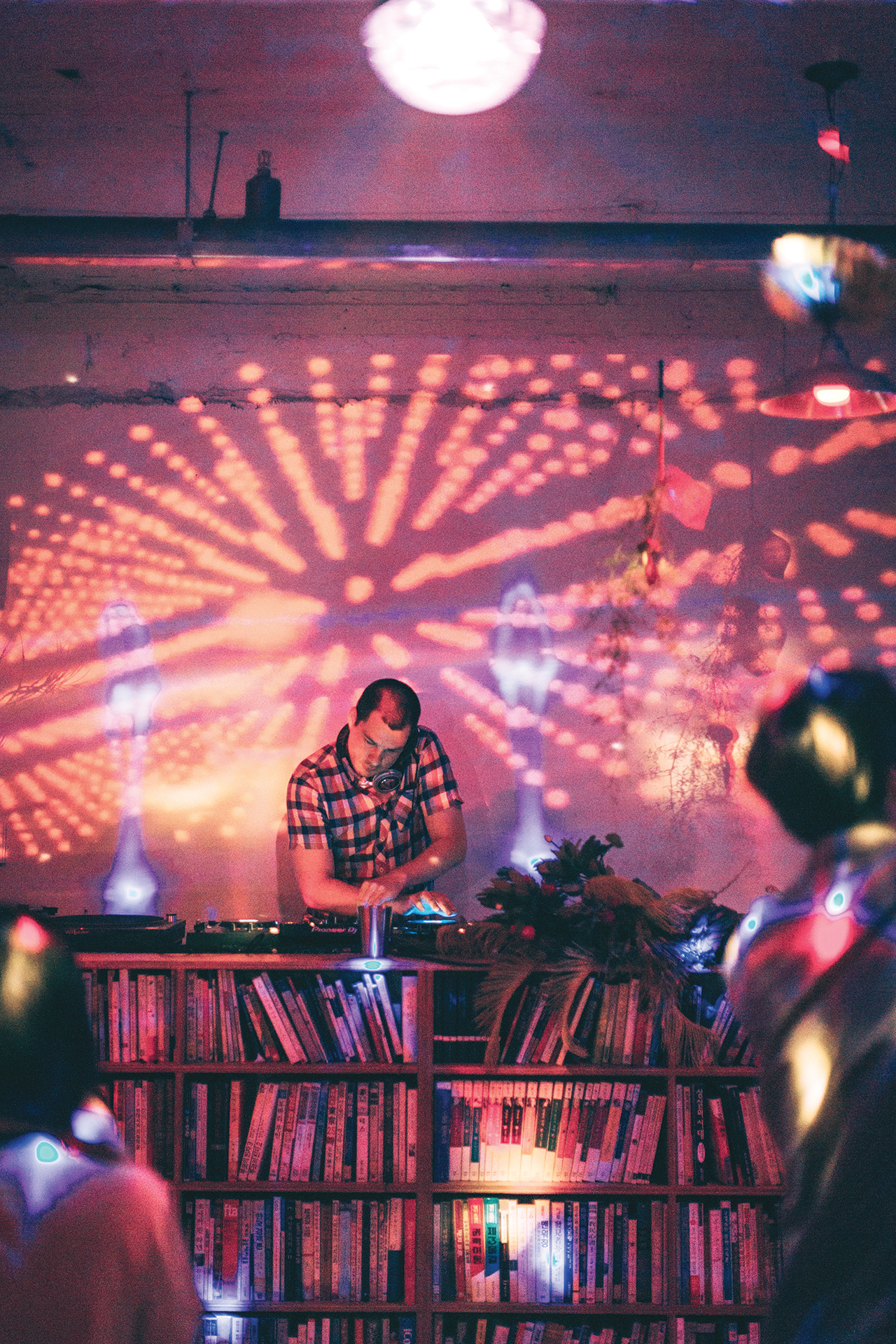 Channel 1969 채널1969
This hole-in-the-wall coffee shop by day and live music venue by night is not new on the indie scene: until recently, it was a staple of the now-gentrified Hapjeong café street. But last month it moved to hip Yeonnam, and we cannot help but notice some upgrades. Bigger space for dancing, a better sound system to rock our world and a much more diverse menu, combined with its good ol' anti-establishment atmosphere, make us want to put on our red socks and swing the night away to celebrity acts from The Barberettes and Kim Ildu to more off-the-charts Tiger Disco or gender-bender SsingSsing.
35, Yeonhui-ro, Mapo-gu
010-5581-1112 12 PM – 3 AM
Archive Bomm 아카이브 봄
Once upon a time a group of very young artists —musicians, painters, performers, art critics, poets, chefs and skateboarders — decided that the then-current artistic community didn't suit their creative needs. So they all pitched in to make their own community, beginning the saga of Archive Bomm. Currently, Bomm is located in Hyochang, near Seoul Station, an area undergoing major urbanistic change. The space can be best described as a Japanese ogre, or Soho onions: it has many, many layers. Gallery, live-music hall, music video scene, fashion outlet, one-table restaurant plus a coffee shop/bar/DJ booth on the first floor. It's a truly creative haven for anyone who dares to think outside the social norms.
24 Baekbeomro-77-gil, Yongsan-gu
7 PM – last guest (closed on Mondays)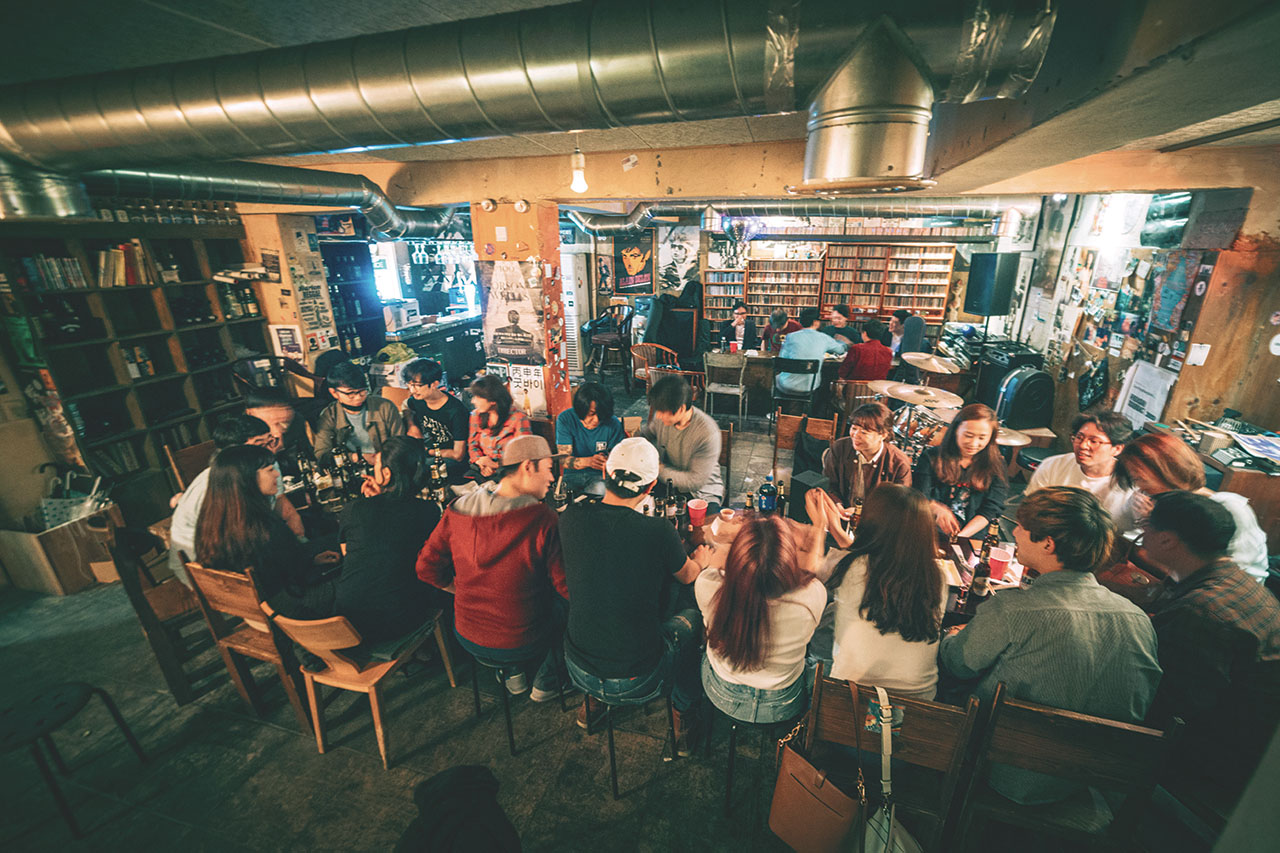 Strange Fruit 스트레인지 프룻
Eve wasn't being a silly goose when she took the bite of the forbidden apple: Girl was out for the adventure and she got it and then some. If you are willing to follow her footsteps, head for a dingy-looking dive bar called "Strange Fruit." It doesn't have a stage and yet it hosts some of the best indie acts in Seoul, fueled with cheap whiskey shots and beer and endless collections of CDs that would make any music enthusiast eat his hat and cry. What's even more enchanting is that you never know what musicians will be playing on the given night. Jazz, heavy metal, glam rock, girl punk? The place has seen it all. So don't be shy! Bite into some Strange Fruit of your own.
64, Wausan-ro 29-gil, Mapo-gu
7 PM – 1 AM
Written by Marta Allina
Photographed by SEOUL Staff
https://magazine.seoulselection.com/wp-content/uploads/2017/06/Ruloorala01.jpg
853
1280
rjkoehler
https://magazine.seoulselection.com/wp-content/uploads/2018/01/Seoul-logo.png
rjkoehler
2017-07-04 10:14:41
2018-02-13 16:11:01
Post-Hipster Hangouts