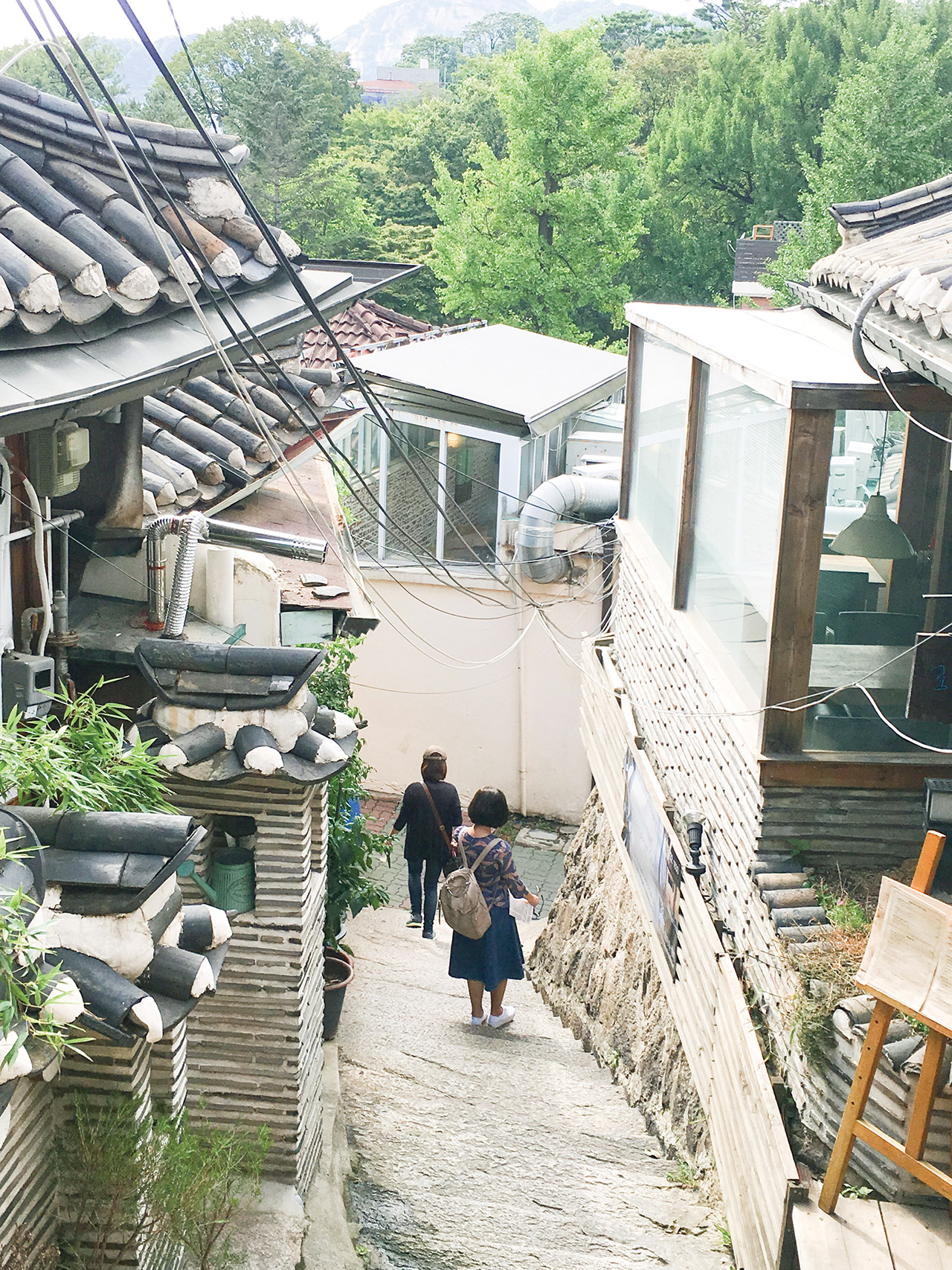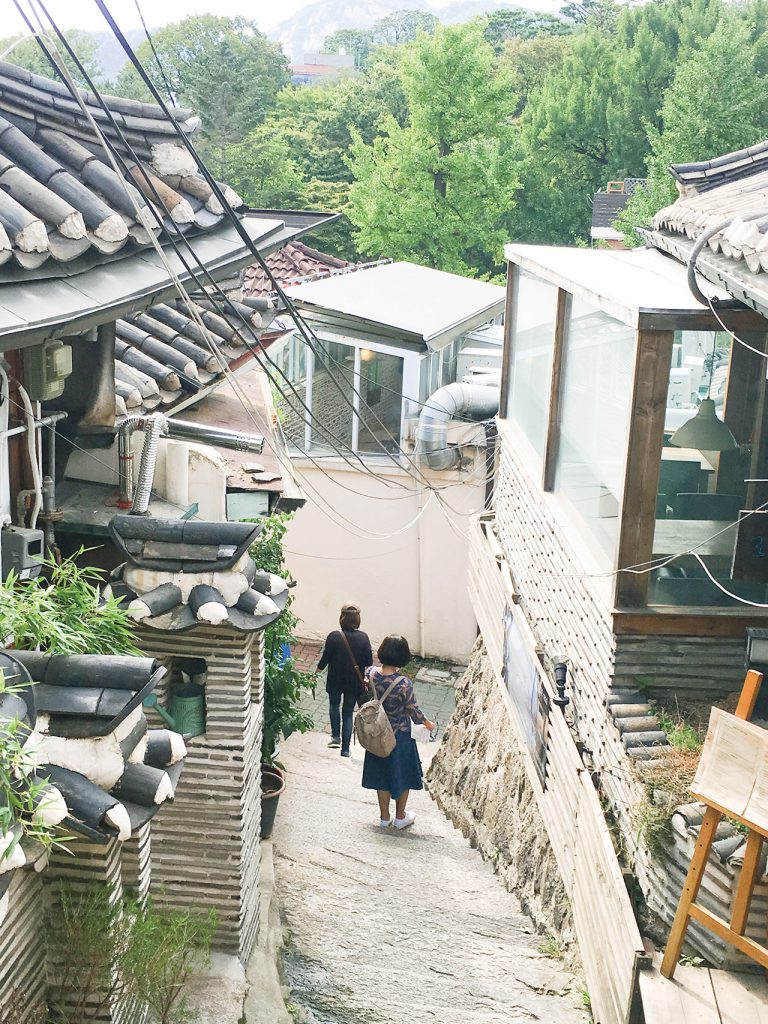 A City in the Making
The narrative of Seoul is no longer linear, but intricately complex and continuously changing. With a thriving expat community and a growing number of Koreans with overseas experience, the city is more diverse than ever.
SEOUL is more than a resource for tourist spots or cultural events in the city. We are a platform for its people. No matter our background or beliefs, we are intertwined as Seoulites. Our presence in Seoul, at this time, puts us together. In this new section, Seoul Stories, the people of Seoul share with us their experiences and their feelings about the city.
[separator type="thin"]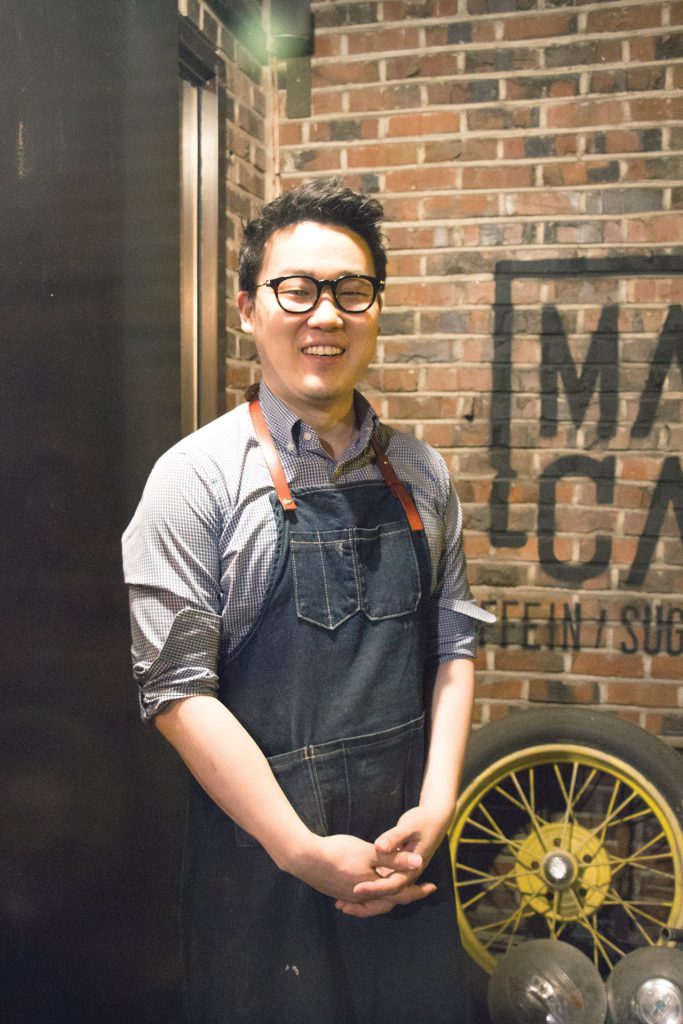 Value of Connection
Lee Sang Han is an office worker by day and café owner by night. He fosters a life of adventure and intentional connection in Seoul.
How long have you lived in Seoul? All my life. Over 30 years.
What do you do? I work full-time at an environmental equipment company. I run a café at night.
You have a "strange" name (the pronunciation of his name, Lee Sang Han, is the same as the Korean word for  "strange"). What does it mean? My grandfather named me. In Chinese characters, "Sang" means together and "Han" means wings. He wanted me to become a person who gets along well with people.
When and why did you start a café? I opened it last year. It's a three-story café with an interior inspired by my love of broken-down cars. I'm not into the minimalist look of so many cafes here. I feel more at home in the dirt and grit of a garage. I wanted to create an accessible space for people to come and enjoy each other's company.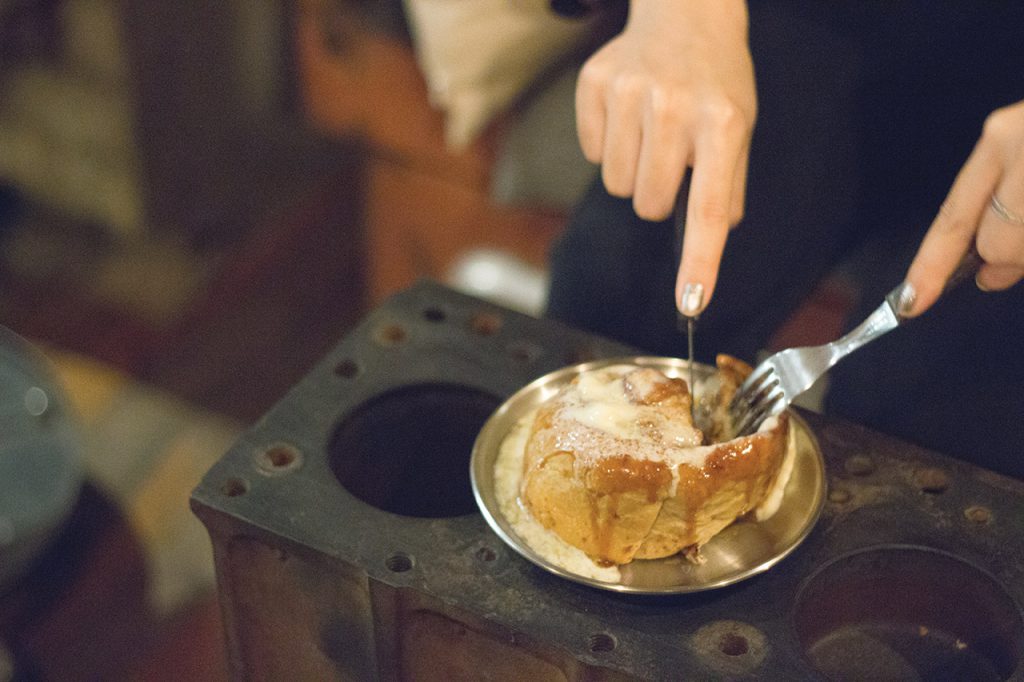 Tell me about the people of Seoul. People are so busy here. They know how to talk about themselves, but lack the ability to carry on a conversation. They're also attuned to trends, but lack substance and depth.
Foreigners don't mind checking out the café without buying anything. On the other hand, most Koreans find spontaneous interactions uncomfortable. When I explain the different options we have, people are more interested in what Naver blogs say.
I missed the times when we shared jeong (the Korean word for affection). People still show little acts of kindness on the outskirts of the city, but it's hard to see here. A neighbor near the café made extra kimchi pancakes and dropped it off the other day. We need more of that in Seoul.
What do you do in your spare time? I love traveling. I've traveled to 40 or 50 countries. I love meeting new people in new environments. I never eat Korean food abroad and prefer to stay in guesthouses instead of hotels. I gained so much independence as well as the ability to connect with almost anyone.
Any projects on your mind? I want to write a book about Portland. I met the friendliest people in all of America there. Also, the food culture is vibrant with many up-and-coming chefs. I still keep in touch with people I met there and want to write about local picks of the city.
What's your end goal? I just want to enjoy life to the fullest. Money is important, but it's secondary to me.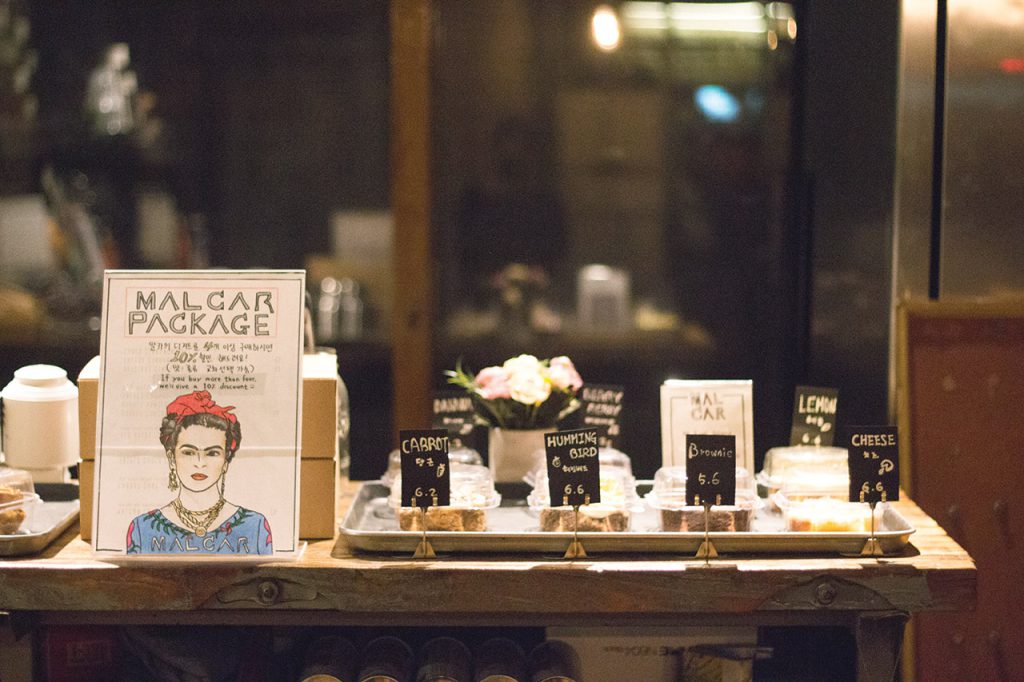 [separator type="thin"]
Ready for Something New
Joni Els planned to be in Korea for just a year, but ended up staying for six. After briefly teaching, she took part in the entire creative spectrum in Seoul, from engaging in collaborative art projects with locals and expats and participating in the #livingoffthewall documentary series with Vans to working at a corporate ad agency. Now, six years later, she is back to where she began, ready to enter into new territory while following the compass of her curiosity and love for people.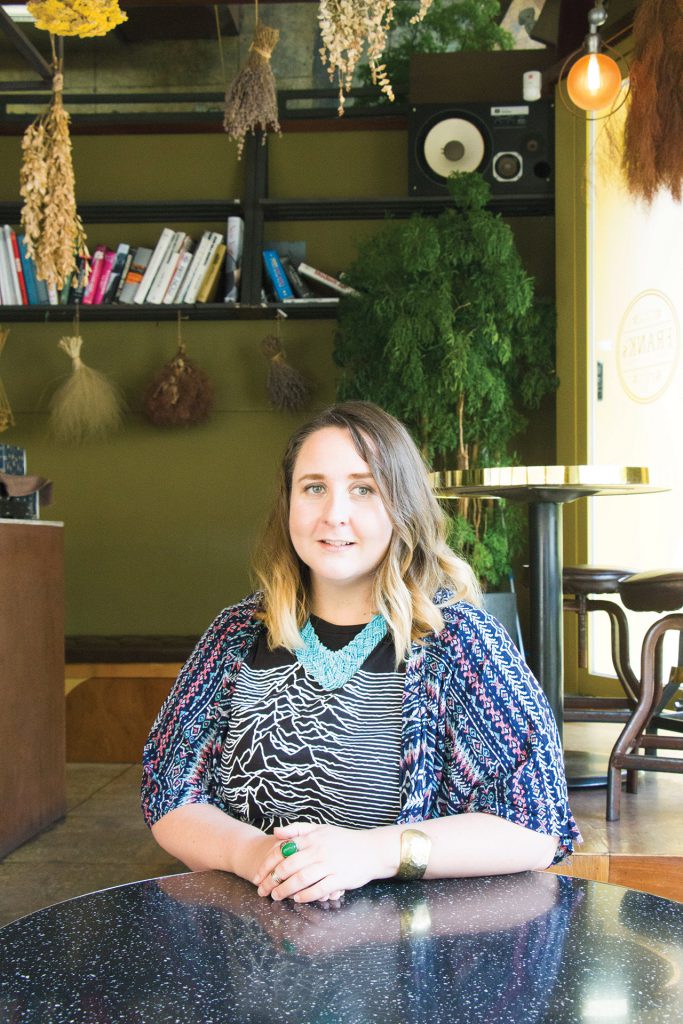 Tell us about yourself.  My name is Joni Els. I'm a multimedia content creator.
How did you come to Korea? I'm from South Africa and I've always been interested in what's outside my world. My university friends were teaching in Korea, and it sounded so different from anything I've experienced.
The process of coming here was random and fast. I was overworked in the film industry in South Africa and wanted to rediscover the love in my work. I woke up one day thinking, "I need to go somewhere!" Two months later, I arrived in Korea.
What were your first few months in Korea like? For the first few months, I lived on ramen while teaching. I wanted to save enough to become a one-woman production show. I eventually got my own equipment and started collaborating with people. From then on, it was a chain effect of one project after another. Passion surely has a way of getting you to the right resources! Within a year, I was working two full-time jobs. I taught from nine to six and I grabbed my equipment for a shoot and edited until 4 a.m
Tell us about your creative projects. In 2012, I was part of the Seoul Urban Project, or SUP. It was a collaborative urban art movement made up of local artists in Seoul, headed by artist Junkhouse. We chose redeveloping neighborhoods and created multi-disciplinary projects. We documented the work — and few months later, it was gone. That was the beauty of it!
I also participated in a music collective called the Loose Union. It was formed by expats who saw a gap in indie and independent music due to the heavy focus on K-pop. We performed shows, made albums, in-studio recordings and guerrilla music videos. People eventually moved on and even left the country, but the project was so inspirational and we still keep in touch.
How was working with Vans? In 2014, I was about to leave Korea. I had packed my bags and bought a ticket to India. Then I got a phone call from Vans. They were working with directors in different countries to document people living off the wall. They had a hard time looking for a female director in Korea until they found out about me.
I dropped everything and took the opportunity. I wanted an all-women crew, but it was so difficult to find people. 90 percent of the crew was men; that's the reality of the Korean film industry. Regardless, I had the most incredible summer going to interviews, meeting people and exploring Seoul.
How was the transition from exciting hands-on collaborative projects to the corporate life in Korea? After Vans, I started working at a Korean ad agency. It was radically different from how I've worked with Koreans in the past five years, and I was shocked by the reality of corporate culture I've only heard or read about. All in all, it was a great learning experience and I made friends I'll keep in touch with.
Now you're leaving Korea. What led to your decision? Seoul feels like a growing, breathing, living organism. I like how it's constantly changing and evolving. But I'm not growing with this city anymore. Working at an office has left me out of touch and I miss the hustle of my early years here.
I'm moving to Ethiopia in a few weeks. I'll be working multiple production jobs, but will be more aligned with what I need to do — and again, in a new city.
How has Korea changed you? For better or worst? Definitely for the better! I planned to stay for a year but ended up staying for six. There were moments when I wanted to leave, but Korea always opened opportunities aligned with my passions. I owe so much to Korea and the people it attracts — and I hope I've given something back.
I come from a multicultural country and love connecting with people with diverse backgrounds. Making sincere connections with people who are different than me has been the biggest takeaway. It's easy to put yourself out there with a support system, but much harder to build yourself up in a space with nothing. Everyone has something to contribute and you have to add your voice to the mix!
Do you see a difference in how Koreans view or interact with foreigners from when you first got here and now? Most of my experience has been positive with incredible encounters with kind people. I felt like I was part of this community, especially with the older generation. Moments like walking down the street with people shoving apple slices in my mouth!
I was surprised though by how so many young people study English here but have never spoken to a foreigner. I sense fear and apprehension. When Koreans feel like they can't speak perfect English, they just don't. I get similar responses when I try to speak Korean. I think patience and understanding will help to take the extra step. I hope that multicultural influences like foreign teachers will cultivate positive change.
Do you have any end goals?  Experience and inspiration moves me forward. People's experiences are rooted in the places. My life will be all about seeking for the new inspiration to expand my horizons.
Written and photographed by Diana Park
https://magazine.seoulselection.com/wp-content/uploads/2017/06/IMG_1538-1.jpg
1707
1280
cyn
https://magazine.seoulselection.com/wp-content/uploads/2018/01/Seoul-logo.png
cyn
2017-06-30 14:05:40
2017-07-17 11:23:55
Seoul Stories 1