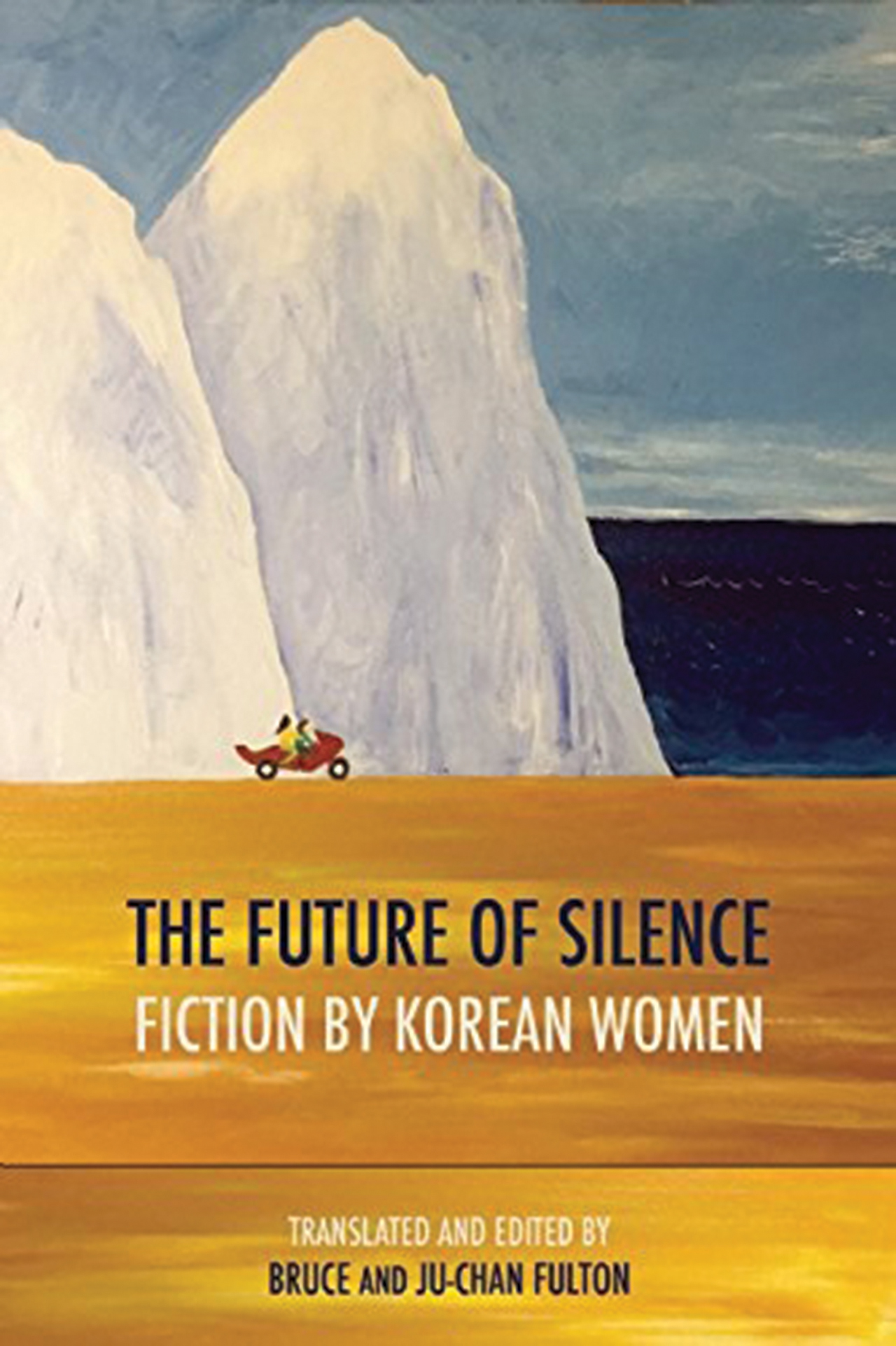 "The Future of Silence" examines women's literature in the post-war era
One of the interesting trends of modern Korean literature has been the evolution of the "woman writer," or so-called yeoryu chakga. At the outset of Korean modern literature, there were very few female writers, and the stories of their lives tended to be cautionary. At one time, mothers actively counseled their daughters away from writing with the words, "Do you want to become another Na Hye-sok?" in reference to an early Korean female modern writer who died destitute and disgraced.
But with the spread of Hangeul and the advent of universal education, the situation has changed dramatically, and current estimates suggest that female writers may well be over 50 percent of all authors in Korea.
This is why last year's publication of "The Future of Silence" is so welcome, as it introduces readers to a range of key authors of the late modern period. The collection covers three generations of post-war writers, from the venerated Park Wan-suh (The author's preferred Romanization – "The Future of Silence" uses McCune-Reischauer Romanization, while this review utilizes the author's preferred Romanizations) to up-and-comers like Kim Sagwa, and serves as an excellent overview of post-war female fiction in Korea. The nine stories also demonstrate a strong shift in subject matter and style across the era as they shift from traditional subjects and styles to the modern and post-modern. This shift, of course, has been felt across the breadth of Korean literature.
But it is the stories that shine. Park Wan-suh's "Identical Apartments" remains a chillingly classic appraisal of the Korean rat-race for women, and how it homogenizes their lives nearly out of existence. O Chon-hui's "Wayfarer" is a slowly revealing story of alienation that Na Hye-Seok might have recognized, while Kim Sagwa's "It's One of Those the-More-I'm-in-Motion-the-Weirder-it-Gets Days, and It's Really Blowing My Mind," is a story of a more violent, male alienation. Kim Chi-won's "Almaden" and Cheon Un-yeong's delightful "Ali Skips Rope" examine the positions of outsiders in Korean society. Kong Seon-ok contributes "The Flowering of our Lives," a kind of Korean buddy-story between two unlikely allies navigating difficult relationship and familial circumstances with soju and sisterhood. The collection is concluded by Kim Ae-ran's excellent and extremely modernist "The Future of Silence," which in increasingly surreal form celebrates the "vitality and dynamism" that an increasingly modern world snuffs out without intent or understanding.
Of the nine stories, only two seemed a bit predictable. Han Yujoo's "I Ain't Necessarily So" is a bit of a post-modern trifle, too dependent on authorial tricks and knowledge of specific Korean vocabulary, although it does not lack for ambition. Finally, So Young-en contributes "Dear Distant Love," which seemed a bit too traditional of a "wronged woman" Korean narrative for my taste, but I imagine other readers will enjoy it precisely for its traditional aspects.
The introduction by Bruce and Ju-Chan Fulton (also the excellent translators) is worth the price of admission by itself, an admirably succinct and clear examination of the historical role of female writers from their traditional exclusion in the field to their remarkable representation today. For steadfast fans of Korean literature it is worth noting that "The Future of Silence" contains six stories that were originally published in "Wayfarer: New Fiction by Korean Women".
Hats off to the Fultons and Zephyr Press for translating and printing this book. It immediately joins the collection "Questioning Minds" among the best books of translated Korean fiction written by women, and it is well worth picking for the sheer literary enjoyment of its reading!
Written by Charles Montgomery
https://magazine.seoulselection.com/wp-content/uploads/2017/04/04_books.jpg
1922
1280
rjkoehler
https://magazine.seoulselection.com/wp-content/uploads/2018/01/Seoul-logo.png
rjkoehler
2017-04-27 13:50:29
2017-04-27 13:50:29
Silent No Longer