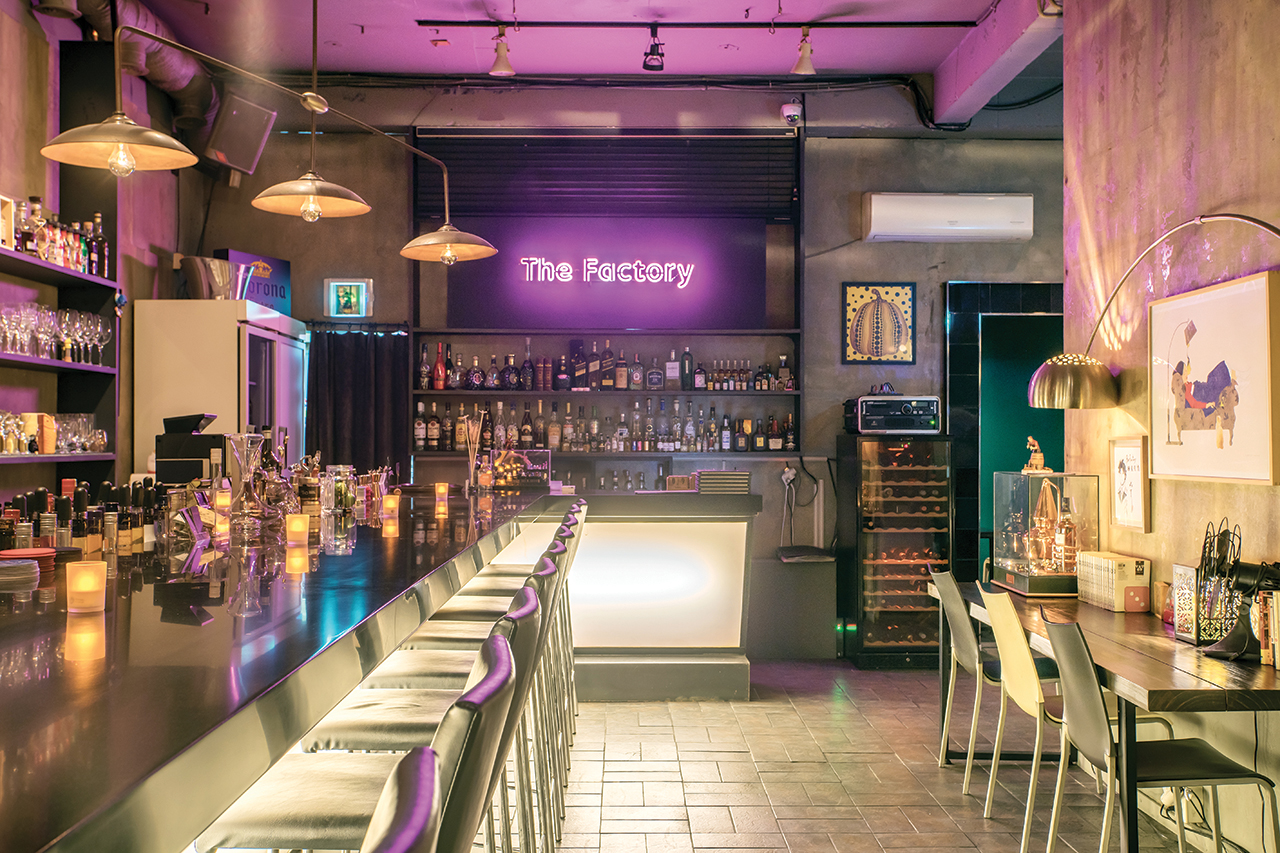 Who said cherry blossoms and whiskey don't go together?
Most people think of whiskey as a winter drink, to be consumed by a fireplace with a book in one's lap and four Great Danes napping at one's feet. But as much as some of us may be aspire to be noble gentlemen of the past, the truth is that whiskey knows no age or social position, nor does it care about what time of year it is drunk. In fact, it tastes just as good in spring. So during this spring's many celebrations, why not a visit to a bar for a hefty glass of "eau de vie" and a relaxing conversation with the bartender? We took the opportunity to check out some of the newest (or newly discovered) bars around town and, after many vivid discussions, decided on the following four as a to-visit list for every whiskey lover.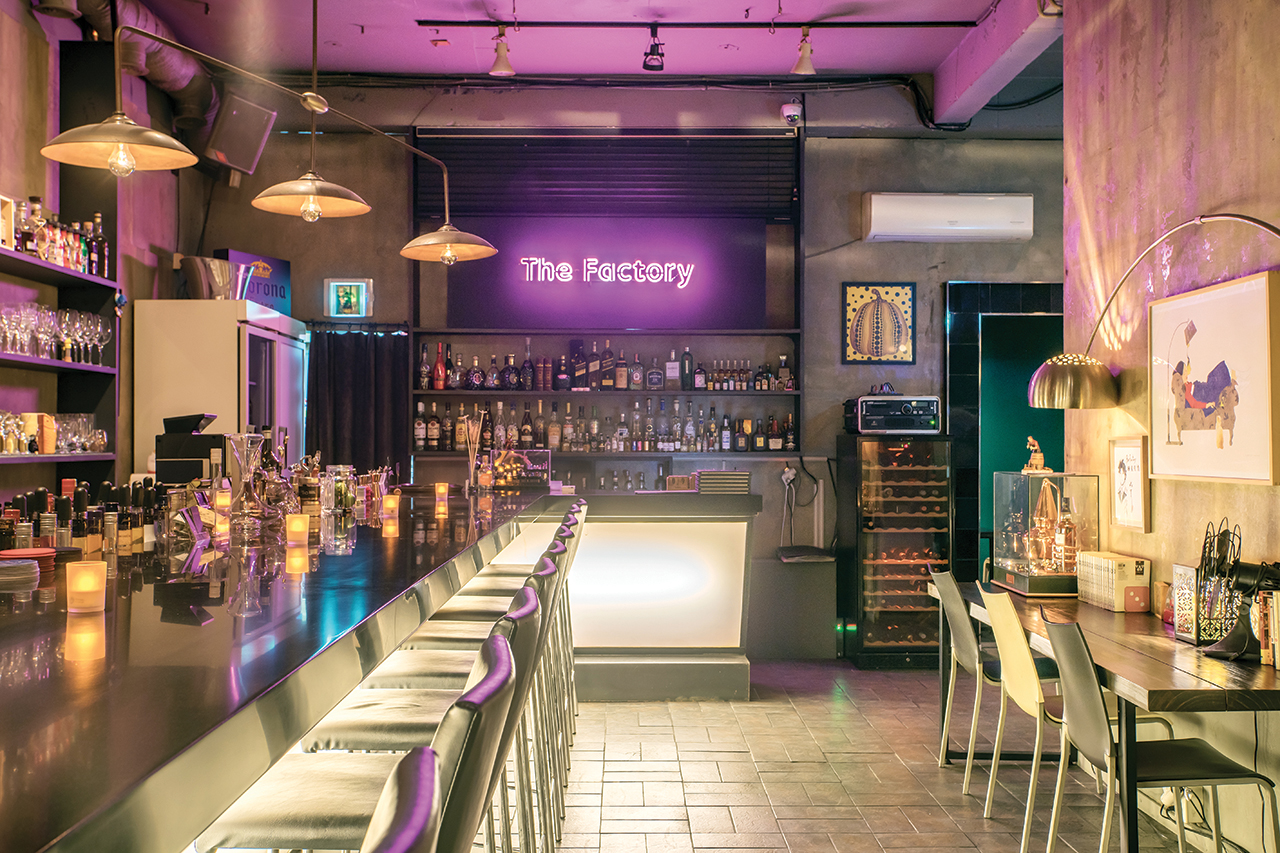 Factory  팩토리
Can you be in hipster-ish Hongdae and still be high-end and elegantly fancy? The short answer is yes, you can. The long one: Venture into the alley streets from the main Hongdae "rodeo" and walk into a completely different world at Factory. Bartenders in white shirts and ties? Check. Interior and menu prices matching those of Cheongdam-dong? Check. Intimate atmosphere of a speakeasy? Check. But what really makes us clap is the personality and savoir-faire of the bartenders here. It's one thing to make an impeccable cocktail, but a real bartender can, through engaging conversation, create an atmosphere that makes you forget about the worries and stress of the mundane life and relax. This happened to us in Factory, and we will certainly be coming for more Ardbeg Corryvreckan and interesting small talk.
B1, 402-13 Seokyo-dong, Mapo-gu
02-337-3133 | 7 p.m. – 3 a.m.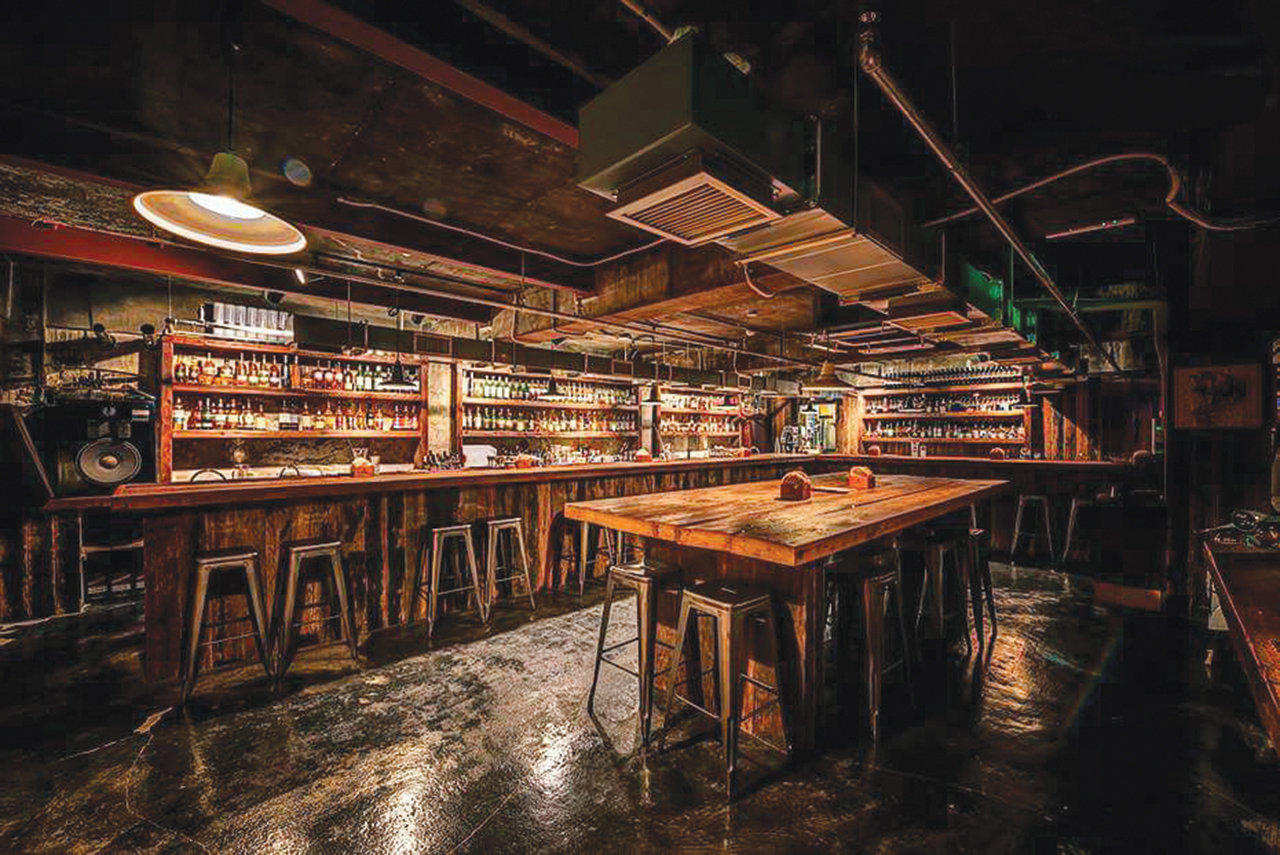 The Blind Pig  블라인드 피그
Departing from Hannam's minimalistic Japanese-style bars, The Blind Pig and its  wonderfully homely interior bring new meaning to the term "watering hole". On top of an impressive collection of whiskeys from around the world, the fedora-clad bartenders will address any reservation you may have towards drinking straight by creating mouthwatering cocktails. If you're a beginner to the world of scotch, ask for "Blood & Sand," a single malt and blended Scotch-based sweet-yet-fresh cocktail named after Rudolph Valentino's 1922 film.
638-5 Hannam-dong, Yongsan-gu (entrance in the alley)
010-9000-0502 | 8 p.m. – 5 a.m.
Keepers'  키퍼스
While Factory may be unique on the Hongdae nightlife map, similar can be said about Keepers' and ever-posh Cheongdam. The interior is still impressive, visibly inspired by Savoy-like European bars with its impressively illuminated bar, worthy of saving to Instagram stories. The staff are renowned mixologists, flair bartenders and seasoned bar managers, and they make sure that along with routine cocktail bar chill-out atmosphere, there is something else: fun. Almost every week, on top of promotions and seasonal cocktail events, there is some exciting commotion in the making, be it gigs by famous bartenders or events turning the bar into a beach – including real sand! During our visit, we were recommended Glenlivet Master Distiller's Reserve and thoroughly enjoyed it, but we also recommend asking for the crowd-favorite "Piemonte Spritzer".
B1, 87-9 Cheongdam-dong, Gangnam-gu
02-549-9992 | 8 p.m. – 3 a.m.
Sweet Jane 스윗제인
The nicest things come as surprises. We strolled into Sweet Jane only because it was near indie-music mecca Jebi Dabang. We expected a scruffy bar with beer, soju and maybe some wine. What we got was an amazing selection of whiskeys in an old-fashioned bar that looks like it ran away from the silent movies in the 1930s. What won us over and made us stay 'til daybreak was the owner, lovely Jane, who is the quintessence of charm and hospitality and the reason why we advocate that more women should be bar managers. If you are adventurous, ask Jane to recommend you something from her private stash.
2F, 334-15 Sangsu-dong, Mapo-gu
070-4214-0607 | 7 p.m. – 4 a.m.
Written by Marta Allina
Photographed by Matthew Parker
https://magazine.seoulselection.com/wp-content/uploads/2017/04/DSC00113-HDR.jpg
853
1280
rjkoehler
https://magazine.seoulselection.com/wp-content/uploads/2018/01/Seoul-logo.png
rjkoehler
2017-04-27 13:54:46
2018-02-13 16:00:30
Neat or on the Rocks