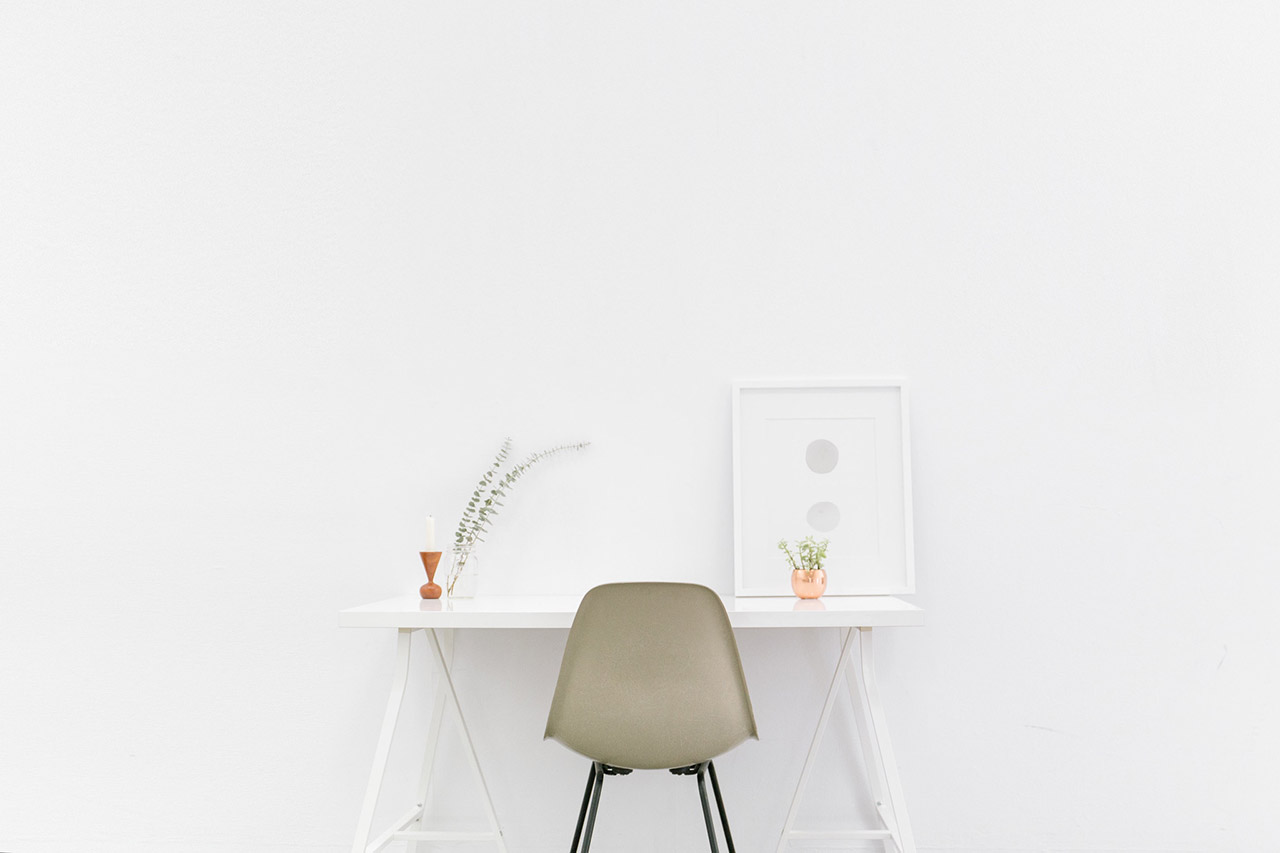 Minimalism may look like decluttering on the surface, but it also encompasses possibilities for lifestyle changes.
Living in a sleepless, bustling city like Seoul can stimulate limitless energy or wear you out to the point of utter exhaustion. For the majority, especially those subject to Korea's infamous working culture, it's most the latter, sadly. This environment naturally creates a need for a sanctuary, far from the hustle and bustle of the city. After a long, pressing day, the worker wants only to kick off their shoes and fall into the loving embrace of their couch. What if, to the person's horror, their so-called sanctuary is a cluttered, dust-filled space with no room for the eyes to rest?
Minimalism is all the rage in Korea. Descending from the Western-inspired "healthy living" trends of the early 2000s, minimalism is driving new consumer trends and even lifestyles. It represents not only best-selling home décor items, but also reveals a holistic philosophy that Koreans are learning to embrace.
Changing paradigms of home
According to the Korea National Statistical Office, single-person households increased from 203,000 in 2005 to 520,000 residents in 2015. That's a staggering jump of 64.1 percent in just ten years. Single-person households currently account for 27 percent of all households in Korea. According to a report by the Korea Land and Geospatial Informatix Corporation, single-person households will increase to 724,000 by 2030 and to 763,000 by 2050. Korea's single-person household population, commonly in their 20s and 30s, are called "ILA," an acronym for "I Live Alone."
Young ILAs, or at least a large number of them, are outgrowing the materialism of earlier generations, which endured periods of extreme poverty after the Korean War. Growing up in an affluent society, ILAs see the limitations of relying on materialism as a source of happiness, and realize that life's true satisfaction cannot come from spending hard-earned money on ephemeral items. Instead of spending energy to show off to others through material possessions, they are investing in their individual desires.
The rise of single-person households is changing the social paradigm of "home." Home was once regarded as a place to buy. Increasingly, however, young Koreans regard it as a space in which to live. Incorporating minimalism into homes emphasizes quality over quantity. Editor Joyce Lee shared, "As I'm growing older, I gravitate towards quality things. I value craftsmanship, excellence, and enjoy purchasing well-made products. I wish I had invested more in quality furniture instead of buying used or cheap alternatives in the past. I regret not investing in quality."
By minimizing belongings, residents improve the quality of living in small spaces and save money otherwise spent on bigger homes and furniture. Without sacrificing design or style, minimalism makes life easier for ILAs, who move frequently and often live in small spaces.
The minimalism process is as follows: If you don't see it, you won't use it. Why let it collect dust? Toss it. As people throw out unused things that take up space, they put ownership back into things that truly matter. Exercising smart home solutions at home reveals the value of the things that were overlooked.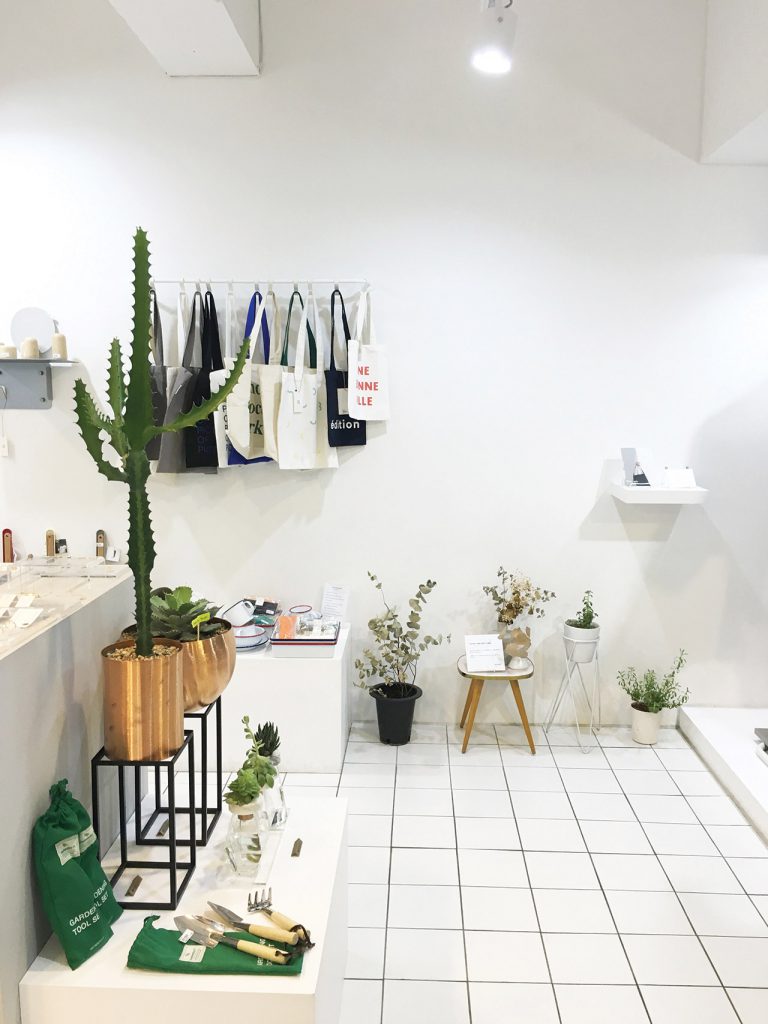 @Diana Park
Declutter to buy more
Minimalism includes decluttering to create more space. However, this notion blurs, or even takes on an entirely new aspect, when tech-savvy Koreans try to adapt it to their consumer-driven lifestyles. At the end of 2016, Seoul National University's Consumer Trend Research Center included "bye-buy sensation" on its list of 2017 Consumer Trend Keywords. The "bye-buy sensation" is a consumer trend where people throw things away to buy new things. Through new rental and sharing platforms, however, consumers can enjoy purchases without the burden and responsibility of ownership.
The bye-buy sensation is the result of the changing consumer preference, in a time of an economic decline, for "experience" over "possession." Instead of buying items, people are borrowing or renting whenever they need. In the past, rental services were discouraged as they diminished the value of designer items, but experience-focused purchasing patterns are changing the tides.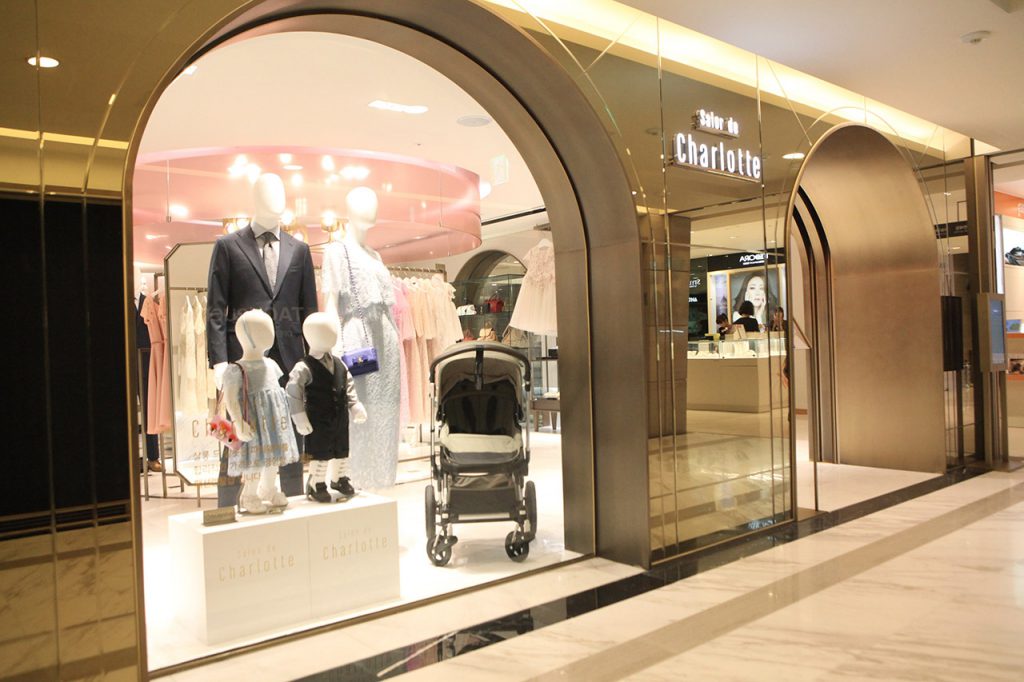 On July 2016, Lotte Mall opened its first premium rental shop, Salon de Charlotte. For a small fraction of the actual selling price, customers can try on and rent high-end clothing and accessories for special occasions. The shop also offers personal styling and at-home consultation services. Its accessibility and affordability allows customers to use the mall as their own closet. Whenever they need an outfit, they can visit the shop. In September 2016, SK Planet launched "Project Anne," Korea's first streaming service for fashion. Within a month, the online shop received over 30,000 new members. For only KRW 80,000 a month, users can order among over 12,000 carefully curated items from 100 coveted brands, including Opening Ceremony and Erika Cavallini. Users can make up to four orders a month for the basic fee. SK Planet calls the service, "music streaming for your closet."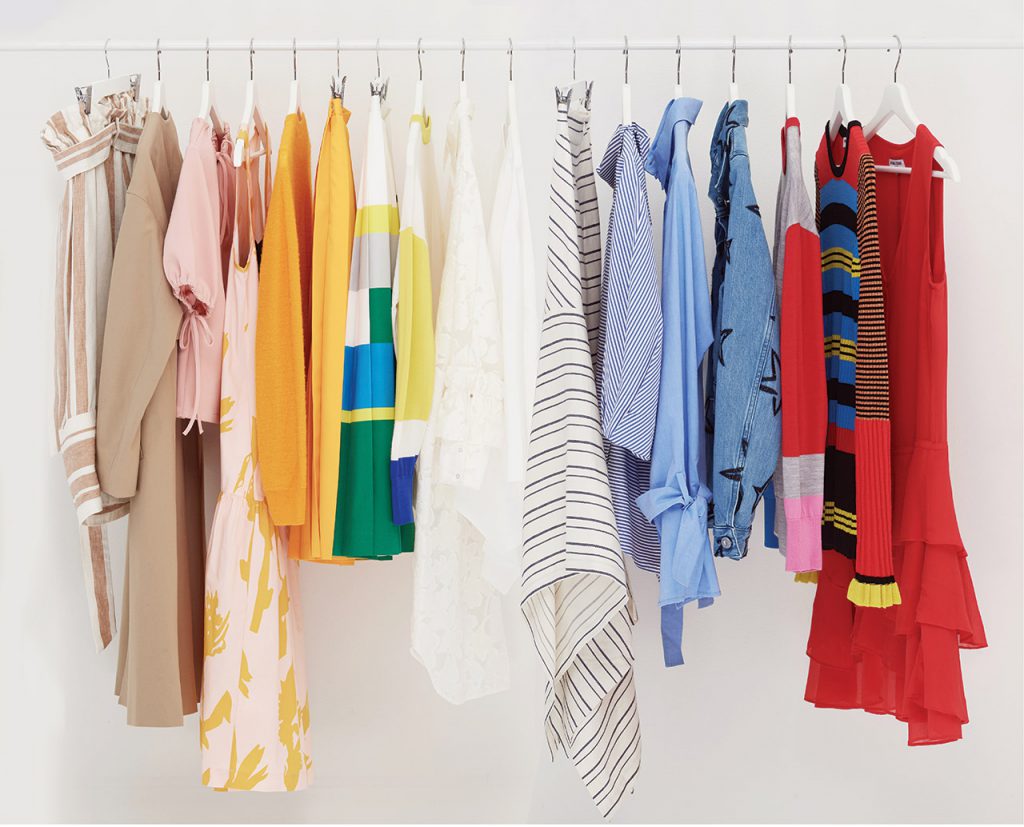 According to the KT Economy & Management Research Lab, Korea's B2C (Business-to-Consumer) rental market has grown by an average of 10 percent annually since 2012. Total revenue exceeded KRW 16.9 trillion in 2015. The decluttering principle of minimalism and the rising popularity of experiential shopping is a match made in shopping heaven. Customers hit two birds with one stone by minimizing both the burden of ownership and quantity of possessions.
465 items less in a month
Koreans are one of the world's most tech-savvy peoples. Korean social media is full of minimalism-related projects and blog posts. Korean office workers and housewives have taken to the "Minimalism Game." The game goes like this: You throw away one item on the first day, two items on the second day, and so on. By the end of the month, this adds up to 465 items. Each day, you share the items you throw out on social media. If you successfully discard 465 items, you are a winner. If you play with someone else, whoever lasts longest wins. Both win if they make it to the end of the month.
The game started through the website "The Minimalists," created in 2010 by Joshua Fields Millburn and Ryan Nicodemus to help people live meaningful lives through minimalism. There are now over 6,000 Minimalism Game-related posts on Naver. On Instagram, the Korean hashtags #minimalism and #minimallife have over 29,000 posts each.
A Naver cafe called "Minimal Life" opened in 2014. It currently has over 71,000 members; hundreds more join daily. The cafe has a section dedicated to helping players of the Minimalism Game. The facilitators encourage users to not only throw things out, but also to donate items to nearby senior citizen homes or local children's centers. In testimonials, users praise the game for not only bringing them peace of mind, but also improving their lifestyles and promoting domestic harmony through the additional living space. One office worker claimed that after he organized his desk, his productivity increased, which resulted in a promotion.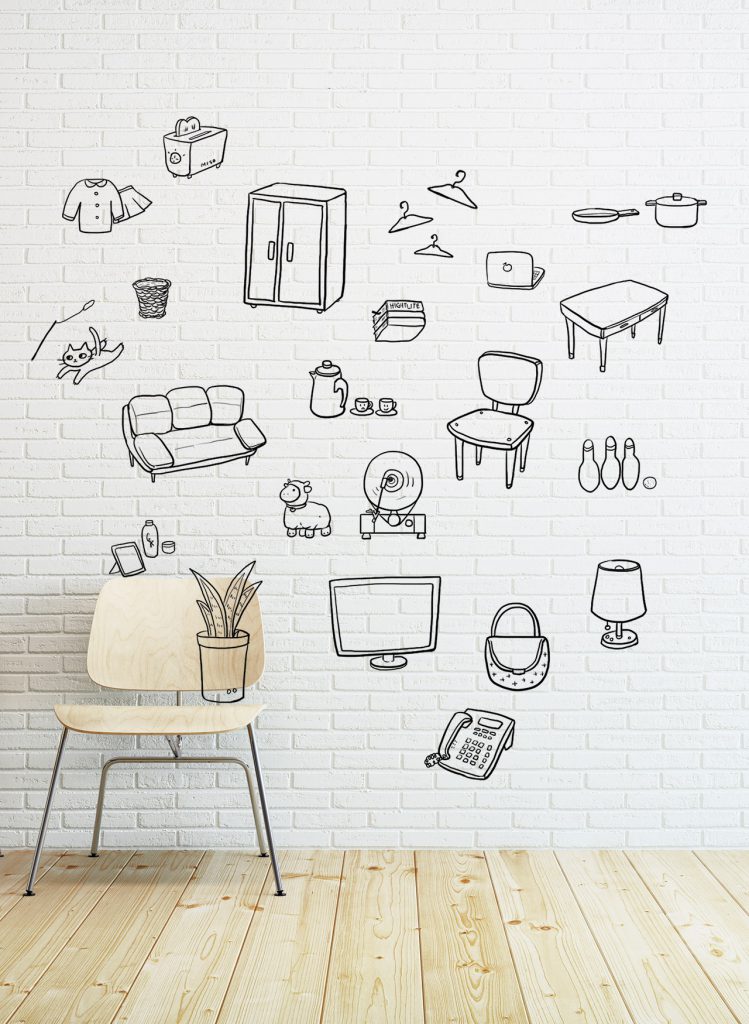 Declaring war over materialism
While minimalism has evolved into forms of entertainment and home décor concepts, to realize its real value requires more commitment. As the creators of "The Minimalists" website explain, "People might think the point of minimalism is only to get rid of material possessions… but if we're concerned solely with the stuff, then we're missing the larger point."
In a society consumed by materialism, people gain a sense of identity from belongings. Whoever gets the latest gadget or the trendiest clothing is the winner. But is it really "winning" when that latest gadget becomes obsolete almost immediately after you buy it, or when that trendy piece of clothing is collecting dust in a dark corner of your closet just a few months later? Minimalism is ultimately a discipline that takes power away from possessions and gives it back to the owners. By giving them control over the consumption of their home space, minimalism places the owners in their proper place.
The Japan Times' Michael Hoffman wrote, "Throw away enough stuff and your vision clears." The Japanese concept of danshari, which began trending in Korea around 2011, covers the psychological aspect of minimalism. Hoffman explains how its Japanese characters mean refusal, disposal and separation. This applies not only to cleaning physical spaces, but also represents the "disposal of mental junk." This is serious business, not just tossing dust-collecting pieces around the house.
The Danish concept of hygge has become a buzzword in Korea, too. The word, which directly translates into "cosiness," has helped make Denmark one of the happiest countries in the world. Thomas Lehmann, Denmark's ambassador to Korea, explained to the Chosun Ilbo that the concept encompasses "being thankful about the small things and living simply without being tied to possessions."
KBS 1TV's program "People and People," which spotlights the everyday lives of ordinary Koreans, recently ran the story of a couple who are pursuing minimalist lives. The episode portrayed the frugal lives of Baek Jong-min and Kim Eun-duk, who reside in a small half-basement. They spend only KRW 10,000 on food each day, walk or take public transportation, and pay only KRW 7,000 in phone bills. After living the typical Korean working life of saving up money and collecting designer bags, they decided to pursue their dream of traveling. They sold their house and spent the next two years traveling to 70 cities in 20 countries. They pursue their current lifestyle in order to live happily. They live frugally for six months in order to spend the other six months traveling. It's a wonderful life, but is it a realistic one for ordinary Koreans?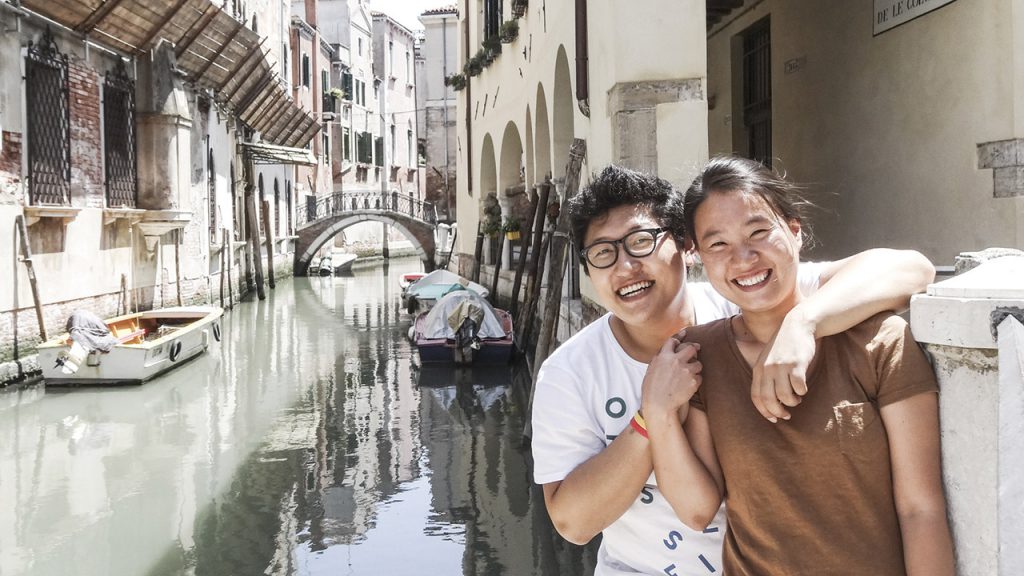 People residing in cultures created by danshari or hygge may live the minimalist lifestyle as naturally as a fish swims in water. Koreans, however, may need an extra shot of willpower and discipline. After all, they grew up in a nation where rapid economy growth resulted in materialistic lifestyles that valued possessions. Housewife Jang Hyun-ok commented, "I was so shocked after watching the episode about Baek and Kim. I'm not sure if I can live the life they live, but I was inspired to think about small ways to apply minimal living in my own lifestyle."
As minimalism catches on in Korea, the concept is adapting to local conditions in the nation's marketplaces and social media. Nevertheless, are Koreans really embracing minimalism's true values?
While the lives of Baek and Kim may appear unrealistic, if not shocking, to many Koreans, others are transforming their lifestyles, albeit more gradually, by minimalizing their homes. Kim Hyo-jin, who runs a Scandinavian furniture shop, told the Joongang Ilbo newspaper how minimalism changed her lifestyle. "Keeping only things I need rejuvenated my life," she said. "I realized that I let my possessions control me… I always filled up my schedule with lists of things to do and see. But now I focus on one or two things. I no longer see this as a waste of time or money, but experience fulfillment through letting loose."
[separator type="thin"]
More info
Salon de Charlotte
81, Namdaemun-ro, Jung-gu
T. 02-726-4161
@salon_de_charlotte
Project Anne
www.project-anne.com
T. 1670-2663
@project_anne
Minimal Life
www.cafe.naver.com/simpleliving
The Minimalists
www.theminimalists.com
[separator type="thin"]
Minimalism 101
Here are some ways to integrate minimalism into your lifestyle
Would you like to live the minimal life, but don't know where to begin? SEOUL shares some tips for all people, from the curious beginner to the brave minimalist.
Decluttering is the first step. Home organizing consultants recommend the following measures:
Throw away things in order of clothes, beauty products, books and sentimental items. Toss clothes unworn for over two years.
Get rid of organization compartments and reuse wooden boxes.
Decrease your number of hangers to minimize clothes.
Toss unused items, no matter how expensive.
Throw out items you own simply because you believe everyone else owns one, like a sofa or coffee table.t
Toss useless decorative items, like drawings or plants. Instead, invest in design-savvy functional items.
Take pictures of items you absolutely cannot part with.
Frames with entrance or graduation ceremony photos are wasteful. Leave the photos, but toss the frames.
Minimalism is not limited to home styling. Here are some creative approaches to get thing going:
Instead of buying new toys, pursue "minimal nurturing" by going to the library or by using food items for play.
Buy groceries in smaller increments. Cook minimally by preparing less than three side dishes. Save food trash and avoid expired food.
Do "relationship detox" by deleting Facebook and Kakao Talk friends and phone numbers of people you don't contact.
Delete apps on your smartphone that have remained unused for six months. Reinstall them only when necessary.
Use cloud services to store smartphone photos.
Participate in the Minimalism Game (see main article). To get started, visit theminimalists.com/game.
You don't have to throw away everything. Do good and help out your community while decluttering:
To donate goods, check out Beautiful Store (beautifulstore.org) or Goodwill. Chul Who Buys Used Clothes (doeumrc.mobizio.kr, 1899-7258) and Daily Used Clothes Mall (031-994-1135) visits your home to pruchase old clothes by weight.
 Give books you've read or haven't read in a while to Aladin Used Books (aladin.co.kr) or a flea market, or donate them to your local library.
Keep toys currently being used, and toss or donate the rest to Green Toy Library (seoultoy.or.kr).
Written by Diana Park
https://magazine.seoulselection.com/wp-content/uploads/2017/04/ROOM.jpg
853
1280
cyn
https://magazine.seoulselection.com/wp-content/uploads/2018/01/Seoul-logo.png
cyn
2017-04-27 09:48:43
2017-05-17 11:21:10
Minimize for More