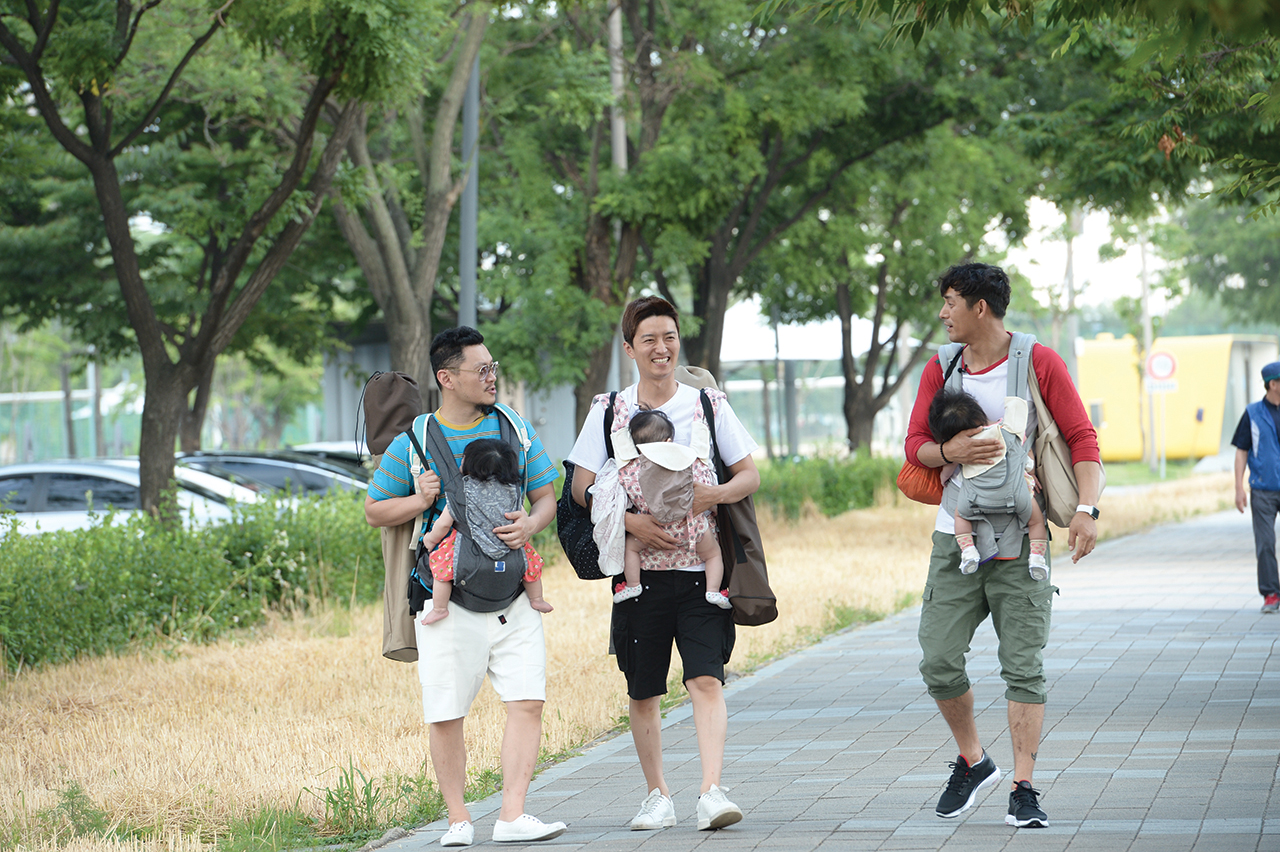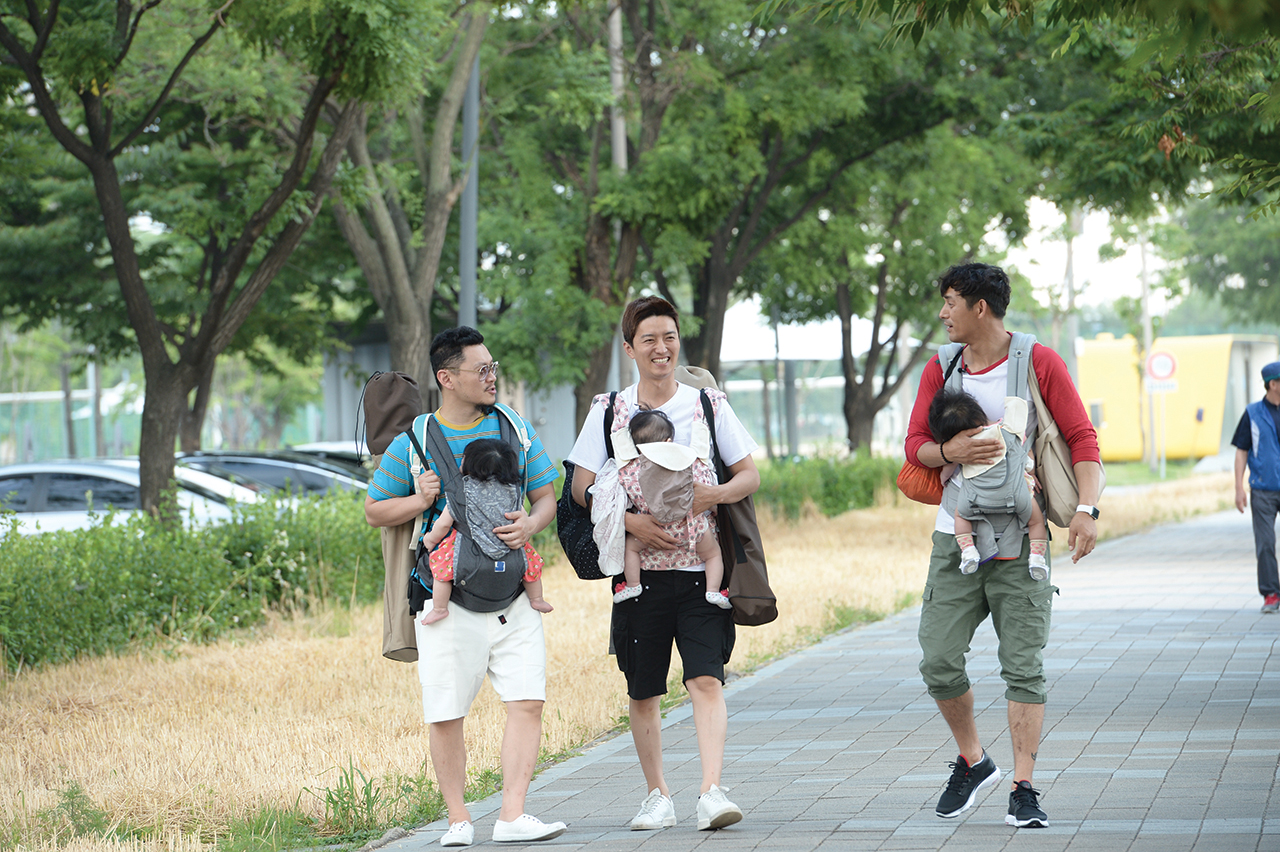 Babies and young children on screen provide vicarious joy to an increasingly childless society
For a fledgling business, 3B might be a good marketing strategy. It stands for beauty, baby and beast, meaning you will never fail as long as you involve beautiful women, babies and animals in your marketing campaigns. It also works for the entertainment industry, as an unpopular show is often replaced by a new one featuring adorable babies, cute pets, or pretty girls. Some of the new shows last longer than the old ones.
Over the years, TV shows featuring celebrities' kids have been popular in Korea. In 2013, a show titled "Where Are We Going, Dad?" premiered. On the show, five celebrity dads took their kids to rural towns, preparing meals and playing games together. It was quite unusual for Korean viewers to see a father going on a trip with their kids alone. It didn't take long for Koreans to fall in love with the five kids asking adorable questions to their dads and getting along with each other. Since then, a series of shows involving children have flooded in: "The Return of Superman," which began airing in 2013, shows four dads taking care of their children all by themselves for 48 hours; "Oh My Baby" focused more on how celebrity parents raise their kids.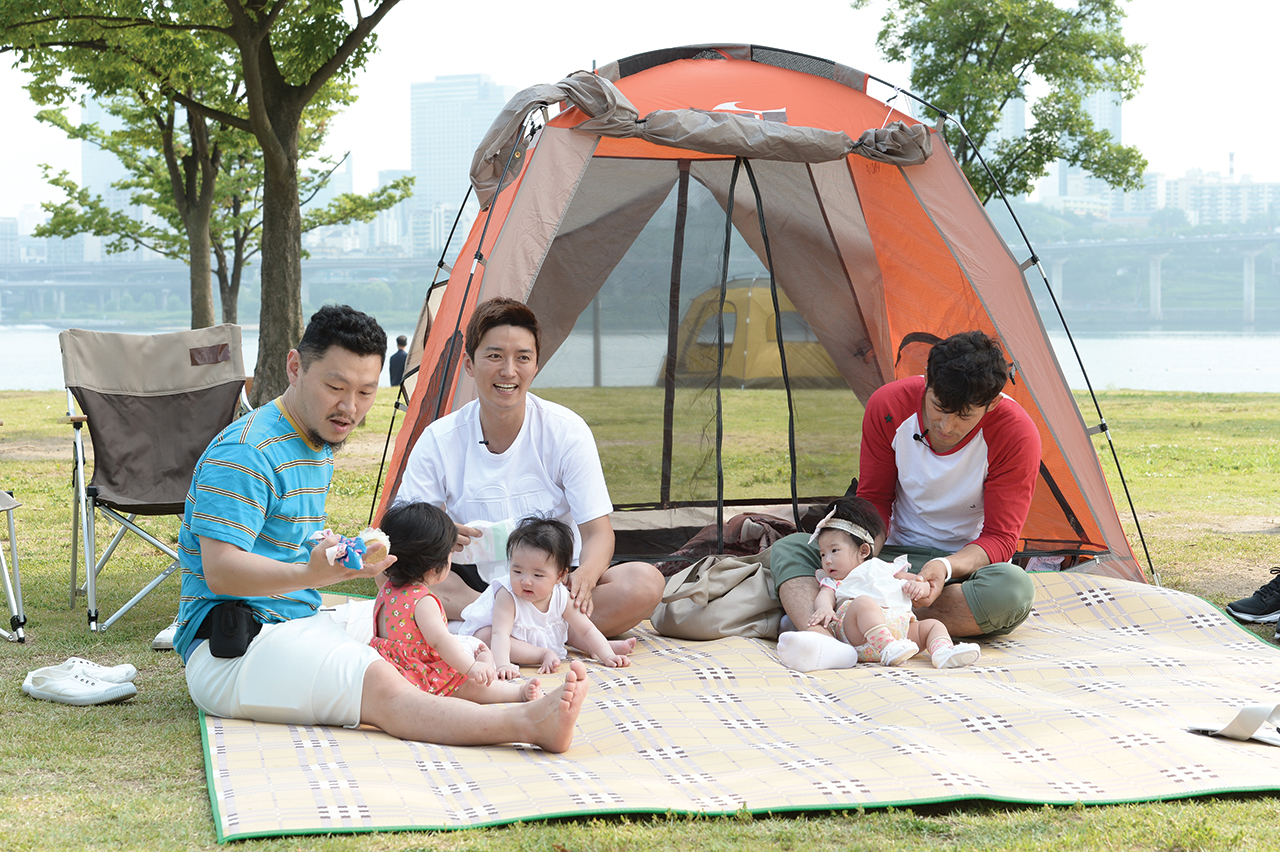 A childless market
The 3B strategy isn't the only one at play, however. The local daily Segye Ilbo featured an article about "The Return of Superman" on August 30, 2015, when the show's popularity was soaring. It said Koreans got vicarious satisfaction watching those shows instead of having their own kids. Indeed, fewer Koreans are getting married and having kids. According to the Statistics Korea (KOSTAT), a national statistical office, the number of couples getting married dropped for the fourth consecutive year. It is projected to fall to below 300,000 in 2016, said an official from the KOSTAT, the lowest since 1977. As of September 2016, 300,740 babies were born. If this trend continues, this year would see fewer newborns than ever before.
The Segye Ilbo rightly pointed out that the program's popularity is attributed to young Koreans who are reluctant to get married and yet love children. This might explain why the toy industry has been expanding every year, and singles in their 30s, who are likely to have a job and steady income, visit baby stores more than before to buy gifts for their nephews and nieces rather than having their own kids, according to the cover story of Joongang Sisa Magazine's July 11 issue – which is a bad news for the Korean government struggling to boost the country's rock-bottom fertility rate.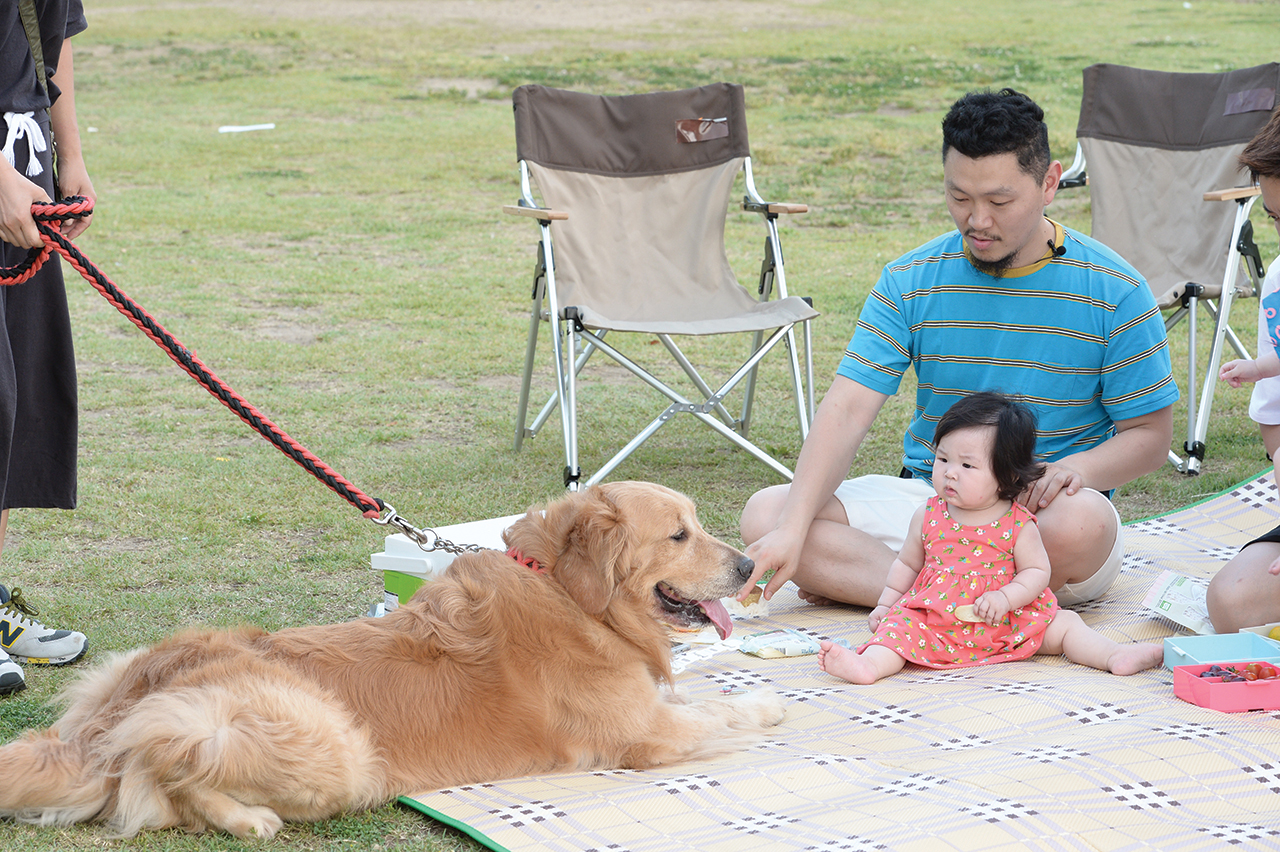 Now, only "The Return of Superman" is aired but with modest ratings for the last few months. Viewers are seemingly losing their appetite for this genre after two years, and some of the celebrity dads are worried about how media exposure might affect their kids. It remains to be seen whether it will also be canceled, but SBS, the network of "Oh My Baby," is reportedly preparing a show about animals. The "3B" cycle doesn't seem like it will stop for some time, anyway.
Written by Lee Jungjin
Photos courtesy of KBS Photobank
https://magazine.seoulselection.com/wp-content/uploads/2017/01/슈퍼맨이돌아왔다_2016-06-13-003.jpg
852
1280
rjkoehler
https://magazine.seoulselection.com/wp-content/uploads/2018/01/Seoul-logo.png
rjkoehler
2017-03-24 11:56:10
2017-03-24 11:56:10
The 3B Scheme of TV Networks