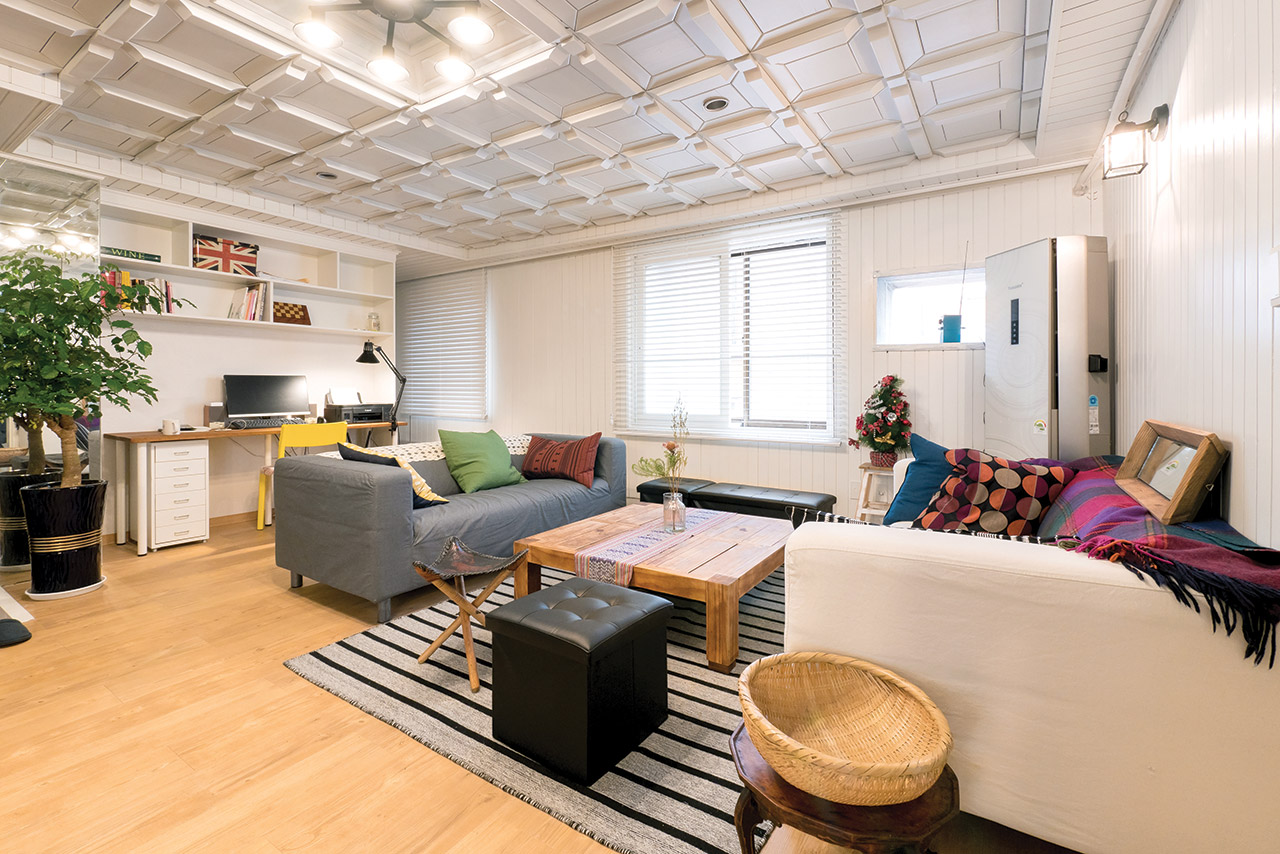 Brownie guesthouse in Hongdae is a couple's way to share stories with visitors
This month's guesthouse will appeal to nature lovers, mountain hikers and backpackers.
Un I and Sung Yong recently opened the guesthouse Brownie in order to help guests experience the same joy they did when traveling around the globe.
The couple shares one common interest: hiking. In fact, they met during a hike in Korea. They have walked all the paths of Bukhansan National Park and wandered the peaks of Korea's mightiest mountains in all seasons and all weather. They even started their married life on a mountain – on a rainy night, in a shelter at over 1,600 meters on scenic Mt. Seoraksan, they got engaged to one another. They spent their honeymoon in the Himalayas, where they conquered Annapurna after a five days ascent.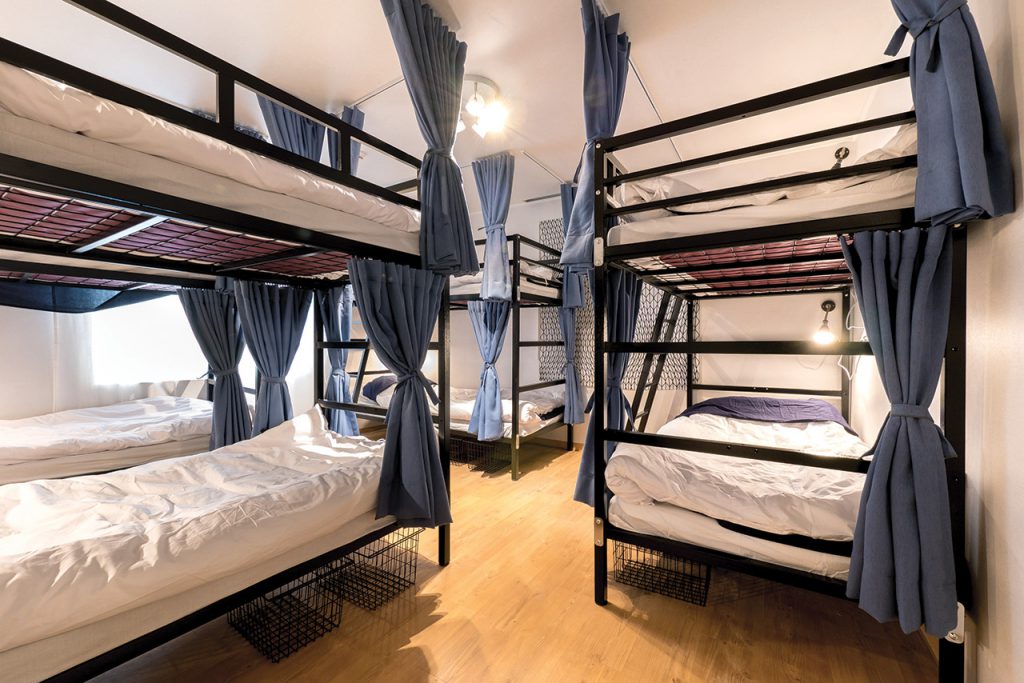 It was with these vivid memories that the couple decided to open a guesthouse similar to the ones they used during their trips to share their stories with people from all over the world. Their place is conveniently located near Exit 3 of Hongik University Station (Airport Line). You can actually see the building from the exit.
The neighborhood around Hongik University, popularly known as Hongdae, is the creative and cultural heart of Seoul's youth scene. Cafes and restaurants with special, sometimes very special, concepts, bars and entertainment establishments of various kinds are the first visible layer of Hongdae. Dig deeper and you'll find a very artistic energy on the streets, supported by the lifestyles of young Koreans.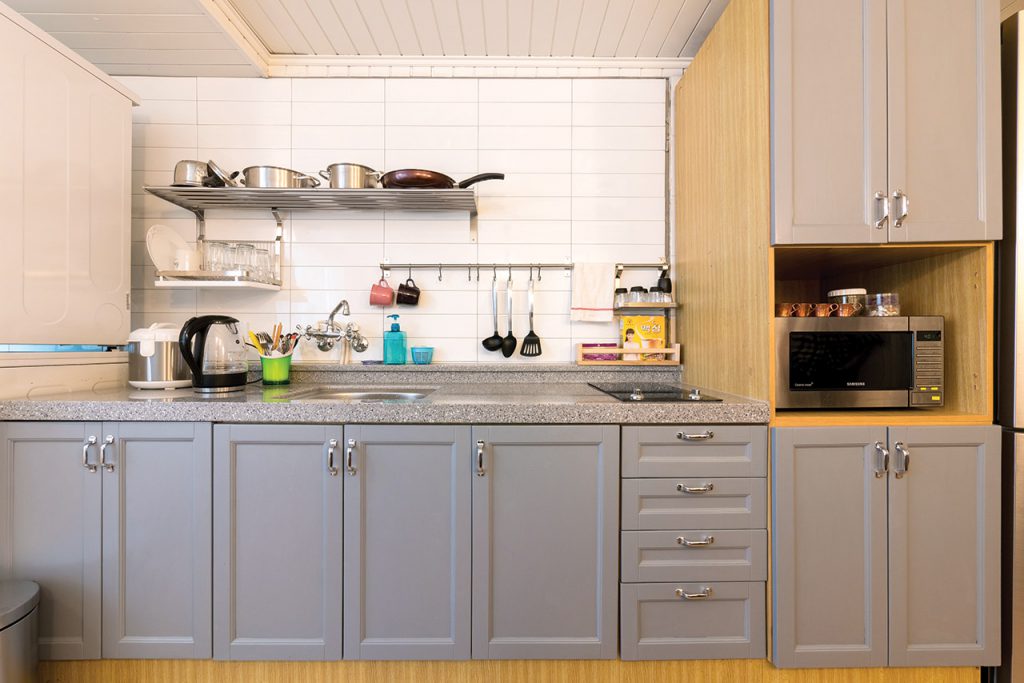 It is the lifestyle of backpackers and young travelers that Brownie's couple is targeting with their very affordable bunk beds and twin room. A large common area comes complete with a traditional Kenyan stool as a souvenir of Un I's travels and a set of decorations her mother put together herself for your comfort.
Of course, the couple will be more than happy to invite you along for a hike in the beautiful mountains surrounding Seoul. They will give you a different perspective on the city, the country and your trip altogether. Hongdae is a highlight of any trip to Seoul, but a hike in the surrounding mountains makes it all the more memorable.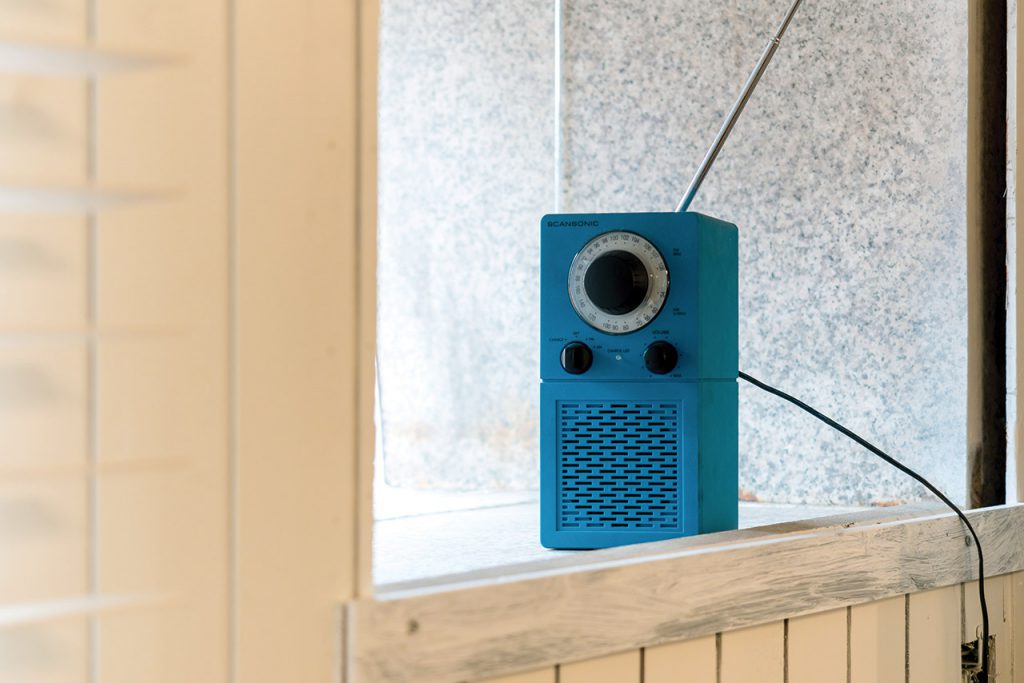 Un I and Sung Yong do not just offer you an affordable and comfortable place to stay. They give you an opportunity to bring back unique memories.
[separator type="thin"]
More Info
GO> 3rd Floor, 24 Yanghwaro 23gil, Mapo-gu Exit 3, Hongik University Station (Airport Line)
unikim333@gmail.com  Name: Kim Un I
Written and photographed by Romain John
https://magazine.seoulselection.com/wp-content/uploads/2017/01/RJP-1060615.jpg
854
1280
cyn
https://magazine.seoulselection.com/wp-content/uploads/2018/01/Seoul-logo.png
cyn
2017-03-24 10:55:36
2017-03-24 10:55:36
Sharing Nature and Memories