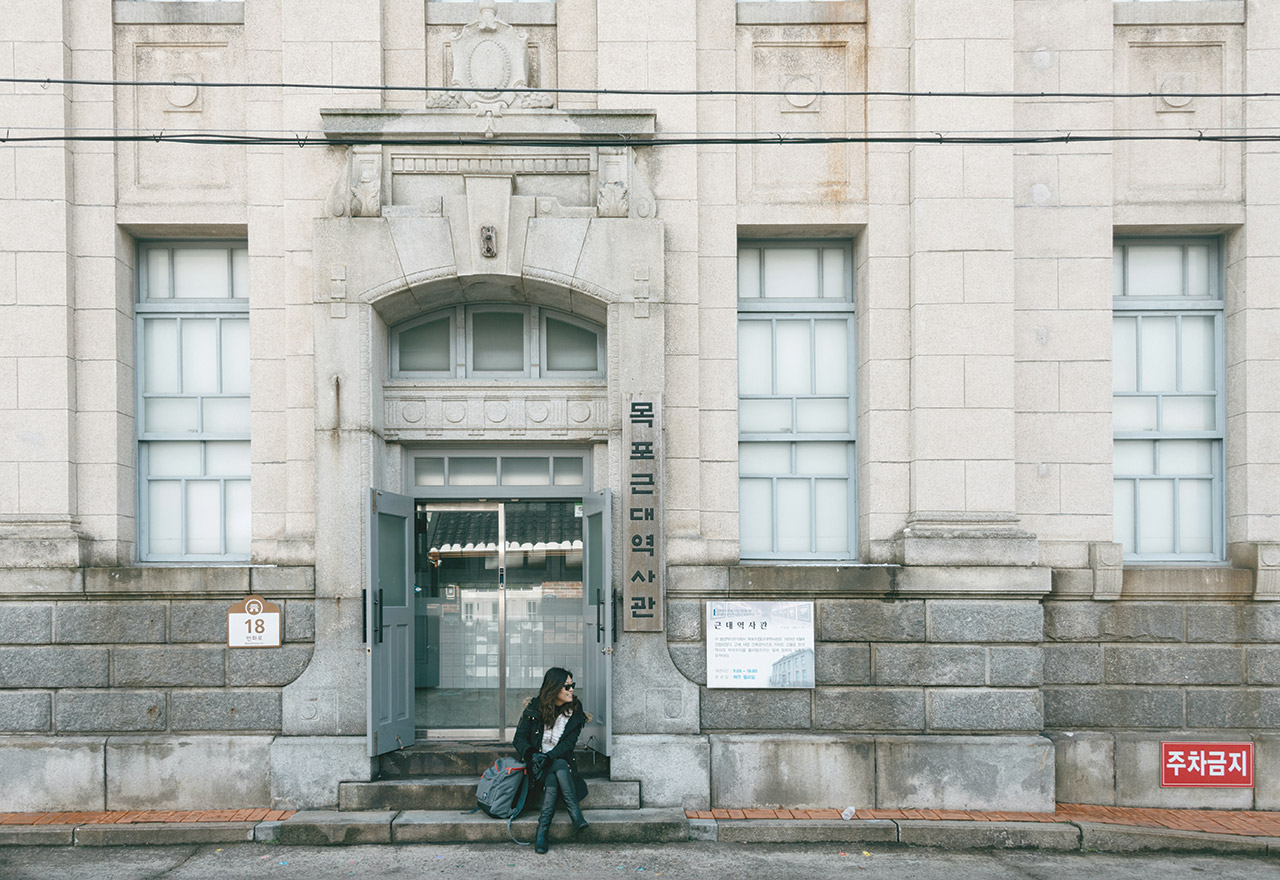 Picturesque port blends melancholy past with a rich culinary heritage
The hometown I miss, Mokpo, is a port where the steam whistle blows in the fog of the Yeongsangang River and seagulls cry beneath Samhakdo Island's lighthouse. Mokpo is a port. The steamboat cries.
("Mokpo is a Port")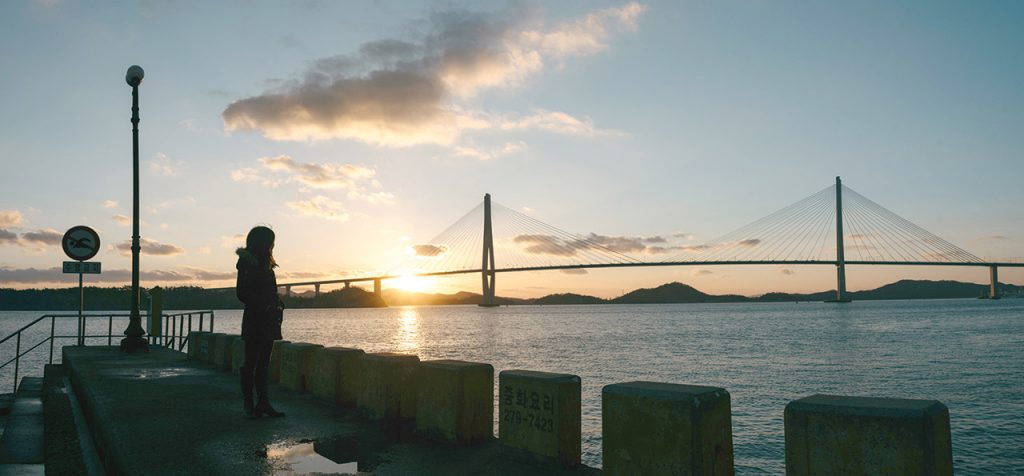 While much has changed since the legendary singer Lee Nan-young sang those lyrics about her hometown in 1942, some things never change in Mokpo. At dawn, the bass vibrato of the foghorn rumbles as ships make their way out to sea amid the otherworldly fog that blankets the old waterfront. Seagulls circle ahead like vultures, waiting for breakfast as fishermen haul in the night's catch. Samhakdo's lighthouse still welcomes the boatmen into the tranquil waters of the harbor.
Hidden amid the craggy coastline of Korea's southwestern tip, Mokpo beckons with its intoxicating brew of history, nature and epicurean delight. Best known for its famously pungent dish of fermented skate, or hongeo, the city is an outdoor museum of early modern Korea. Its old alleyways, lined with homes and offices built in exotic foreign styles, are evidence of the dramatic and often painful history of both the city and the nation as a whole. As the southern terminus of the KTX's Honam line, the port is just a three hours' trip from Seoul, too, making it a pleasantly accessible weekend destination.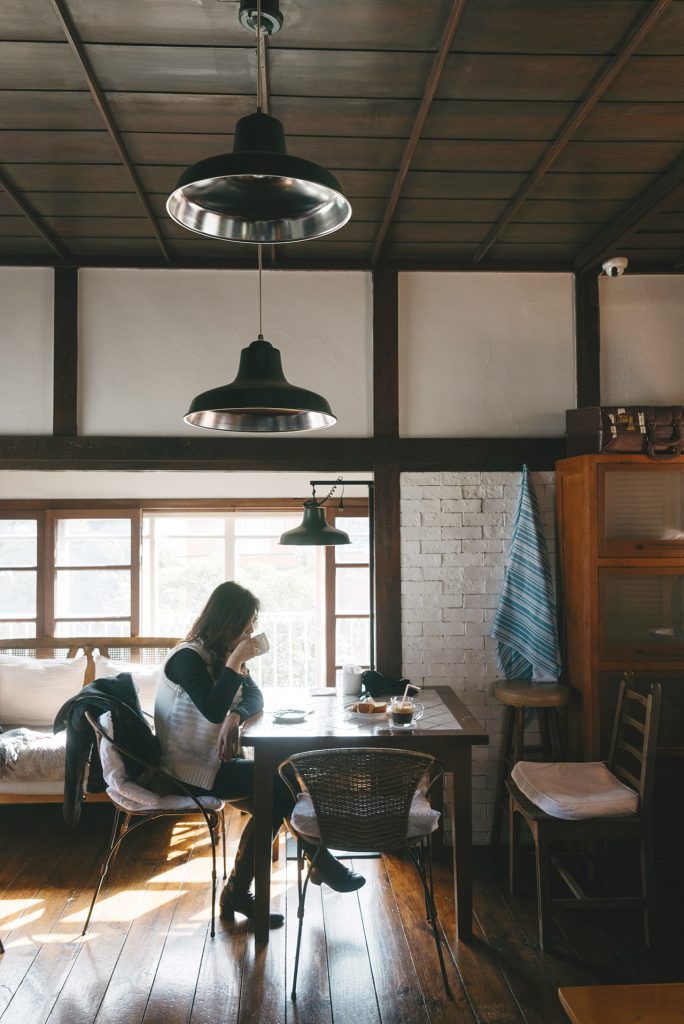 Tears of Mokpo
The boat song of the ferryman wafts through the air, Samhakdo Island hides deep below the waves, the bride on the wharf with a tear-stained dress. Are they the tears of farewell? The sorrow of Mokpo.
("The Tears of Mokpo")
Lee Nan-young sang those lyrics in 1935, at the height of Japanese colonial rule in Korea. The song, "The Tears of Mokpo," poignantly captured the pain of a subject nation, where many wives and lovers stood on piers bidding farewell to husbands and sweethearts as they sailed off to toil in the factories and mines of the Japanese Empire, or to fight the empire's wars in Asia and the Pacific. For many, it would be the last time they saw their loved ones again.
Up until the end of the 19th century, Mokpo was little more than a small fishing village. In 1897, however, the Korea's royal government, under heavy Japanese pressure, opened the port to foreign trade. Japanese settlers flooded into the strategic port, which not only served as an outlet for the rich agricultural produce of Korea's fertile southwest but also sat astride shipping routes between Japan and China. By the 1940s, it was Korea's third-largest port behind Busan and Incheon, its harbor bustling with steamships laden with Korean rice, cotton, salt and seaweed bound for Japan, Manchuria and elsewhere.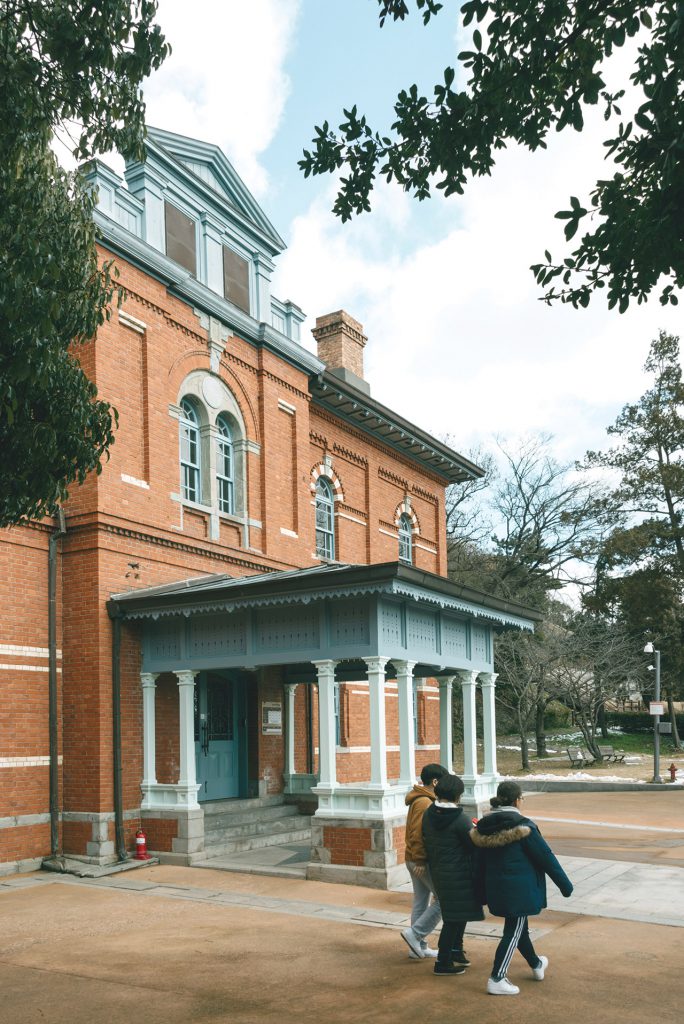 In 1945, Korea was liberated from colonial rule, and southwest Korea's commercial center shifted from Mokpo to the burgeoning inland city of Gwangju. In Mokpo itself, the city, once confined to the old waterfront, the slopes of Mt. Yudalsan and surrounding neighborhoods, now sprawls along the coast and through inland valleys. Even the island of Samhakdo, a symbol of the city, joined the mainland thanks to land reclamation and is now a park.
In the historic Jungang-dong district, however, history lives on. The former Japanese consulate building, now Mokpo Modern History Museum Hall No. 1, is a beautiful red brick building overlooking the old city and waterfront from its perch on the slopes of Mt. Yudalsan. Not far from there is the old Mokpo branch office of the Oriental Development Company, Japan's answer to the British East India Company. The imposing gray Renaissance-style building is now Mokpo Modern History Museum Hall No. 2. Just across the alley is the House Filled with Happiness, an old wooden Japanese home that is now a popular cafe.
Besides these, you can find colonial-era homes, schools, warehouses, churches and temples as you stroll the old downtown's streets and alleys. For views of the old city, take the short walk up Mt. Yudalsan, where you can additionally enjoy both sunrises and sunsets, depending on the time of year.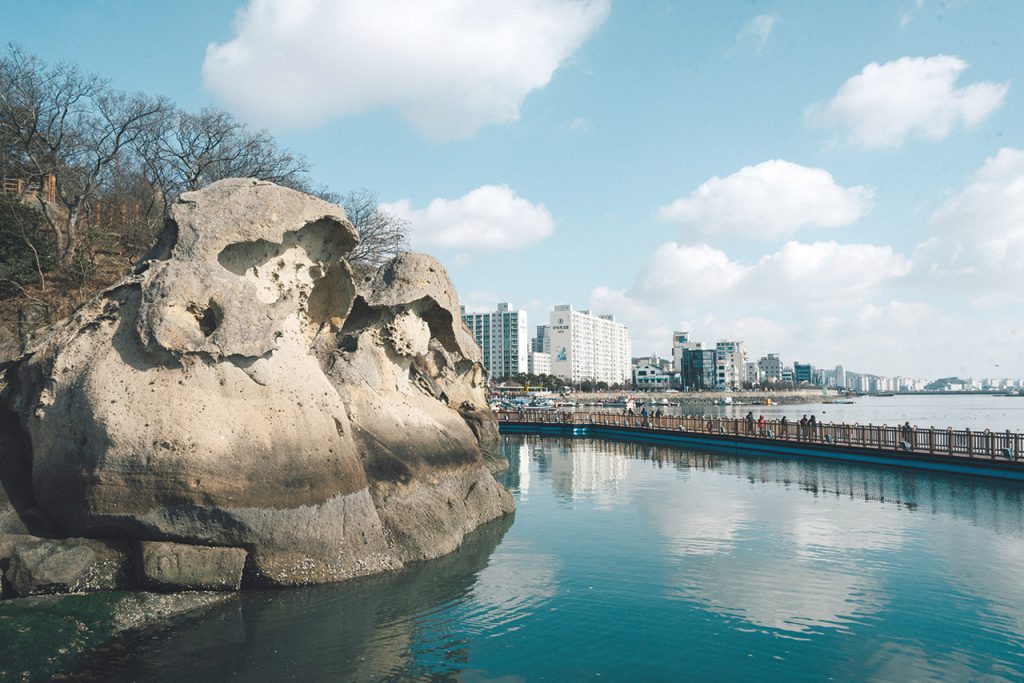 More than just fermented skate
To many Koreans, Mokpo conjures up images of one specific and very particular dish. Fermented skate, or hongeo, is a local icon. Skate urinates through its skin, and its fermented meat emits such a strong whiff of ammonia that dining upon it is a bit like eating sushi in an outhouse. To people in southwest Korea, no party is complete without slices of raw hongeo. To people elsewhere in Korea, however, it's very much an acquired taste.
Hongeo is most often served sliced, raw and accompanied by kimchi and sliced pork. This dish is called hongeo samhap. You can also get it steamed, but be warned – the ammonia odor can stick in your clothes.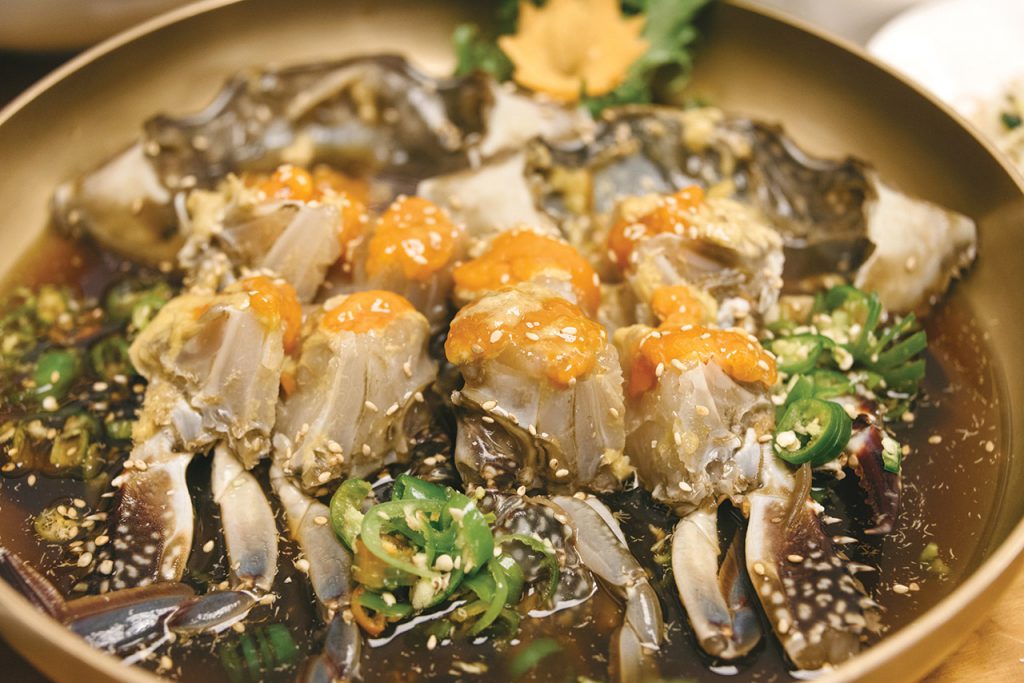 There's much more to Mokpo's dining scene than just hongeo, however. The city is also famous for small octopi, or nakji. You can enjoy them sliced up and served with rice and vegetables, pan-fried or sliced up and served cold in a tangy salad. If you're really adventurous, though, you can try downing them while they're still very much alive, their sliced tentacles squirming on your plate. Bon appetit.
Another local specialty is snow crab. One crab delicacy is raw crab marinated in soy sauce, or ganjang gejang. The dish, artistically presented, is beautiful to behold, and the meat is divine. Like the rest of the Korean southwest, the nation's breadbasket, Mokpo also serves a very good baekban, or rice, soup and side dishes. Indeed, you haven't had baekban until you've had it down here.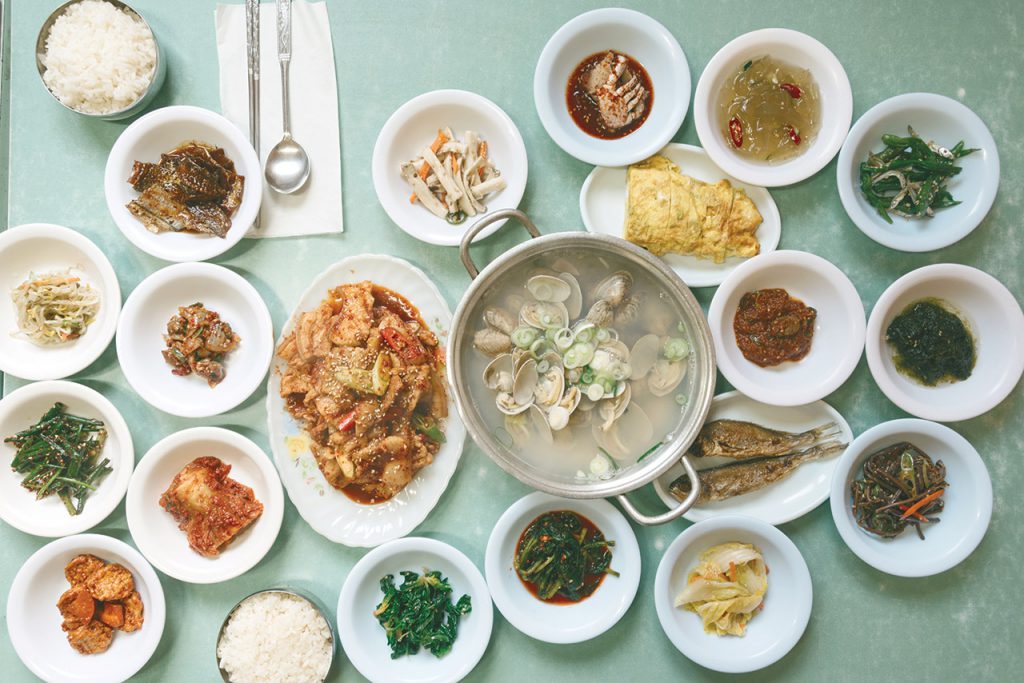 [separator type="thin"]
More Info
Stay> Mokpo has plenty of small- and medium-sized hotels along the waterfront. If you're looking for a place really worth staying in, however, check out Mokpo 1935 (T. 061-243-1935). The charmingly restored hanok guesthouse is an opportunity to spend a night in part of the city's history.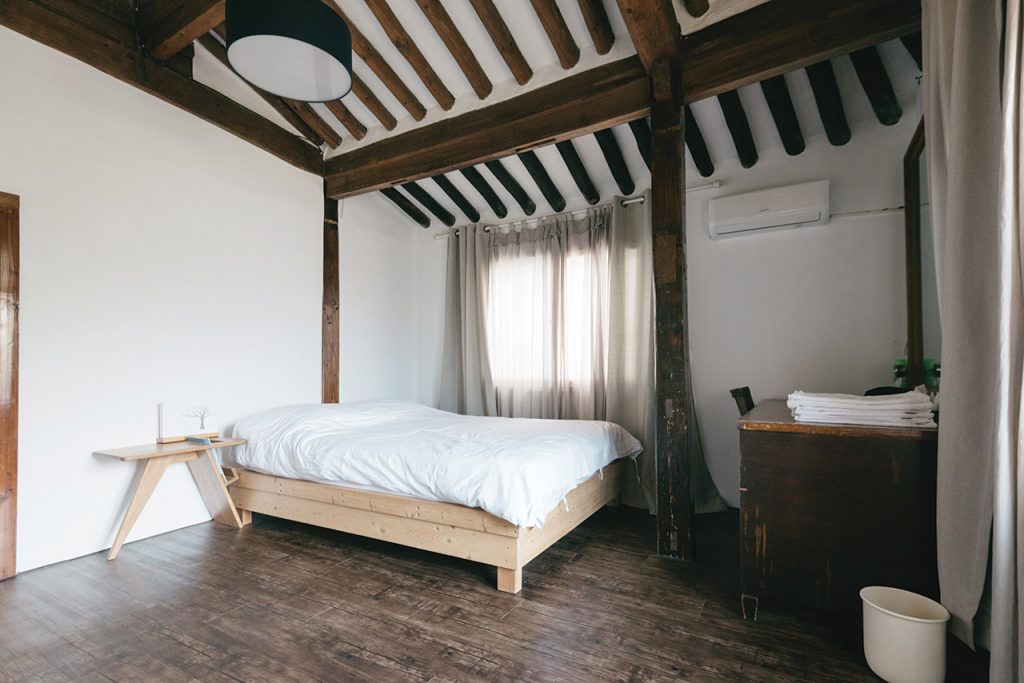 Eat> Plenty of seafood places line the old waterfront and surrounding areas. If you're looking for hongeo, try Deoginjip (T. 061-242-3767) in Muan-dong. For nakji, give the Dokcheon Sikdang (T. 061-242-6528) a go. Myeonginjip (T. 061-245-8808) in Sang-dong does a mean ganjang gejang. In the Hang-dong Market, you can score excellent baekban at Imo Sikdang (T. 061-243-5040).
Go> KTX high-speed trains to Mokpo depart from Seoul's Yongsan Station (travel time: 3 hours).
Written and photographed by Robert Koehler
https://magazine.seoulselection.com/wp-content/uploads/2017/03/DSC_9072_3.jpg
880
1280
cyn
https://magazine.seoulselection.com/wp-content/uploads/2018/01/Seoul-logo.png
cyn
2017-03-24 11:19:32
2017-03-24 11:19:32
Mokpo 목포