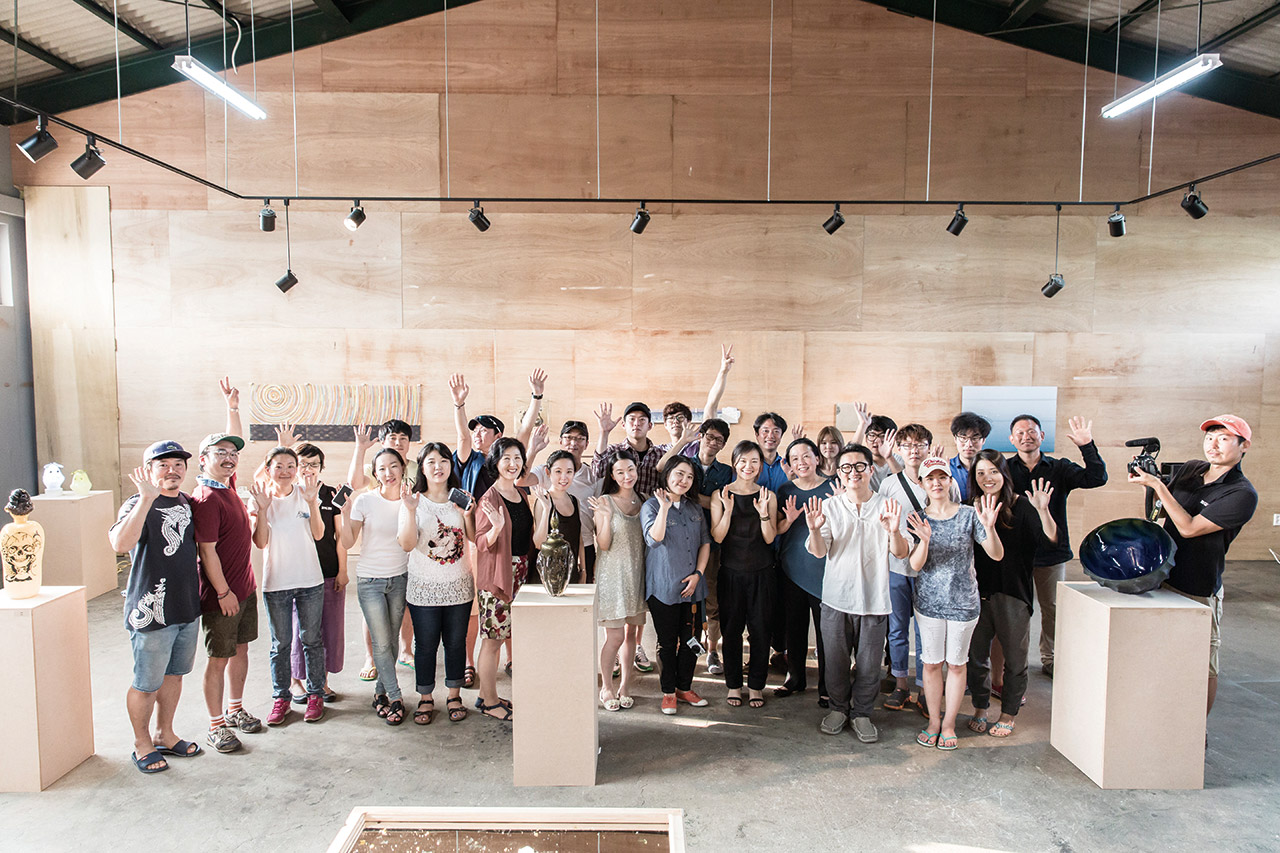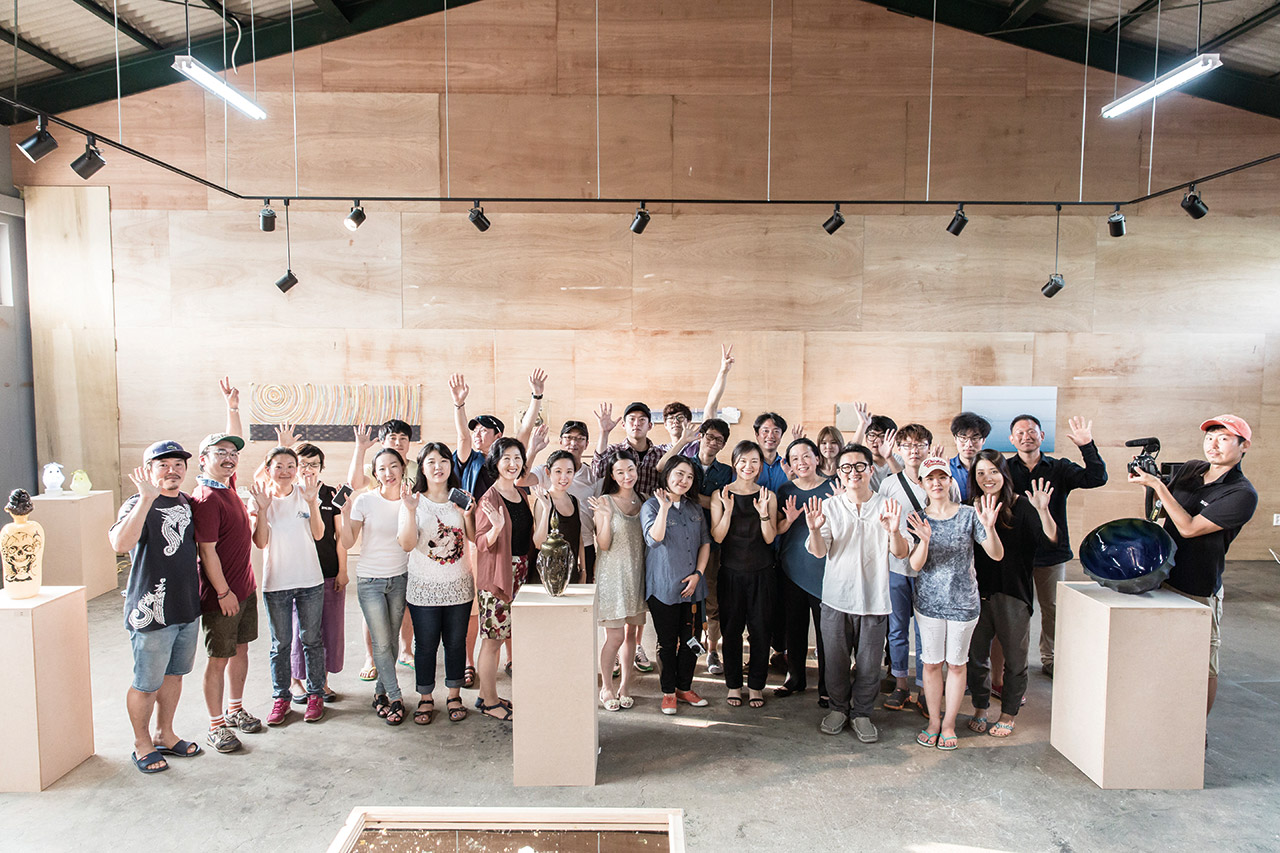 Neither charity nor purely profit-driven business, social enterprises bring new richness to Korea's economy
Almost as famous as Korea's economic miracle itself are its all-dominating chaebol: huge, sprawling conglomerates with subsidiaries involved in almost every sector imaginable. The resulting environment is tough on small and medium enterprises as they struggle to find a patch of sunlight on the forest floor amid towering colossi like Samsung, Hyundai and LG.
But times are changing. Today, a growing awareness of alternative forms of capitalism is providing a breeding ground for ventures such as social enterprises: entities managing to survive as businesses while bringing tangible benefits to society. Typically active in areas such as education and employment for the socially vulnerable, environmental protection, positive youth development and social services, social enterprises are emerging as an exciting and diverse new element of the Korean economy. SEOUL went to meet three of them and find out more.
Jaejudojoa – A blue ocean strategy with a difference
Lots of things wash up on the rocky shores of Jeju Island, off Korea's southern coast. One of the most famous was 17th-century Dutchman Hendrick Hamel, who went on to write the first Western account of Joseon-period Korea. Nowadays, however, most offerings brought by the sea are less biodegradable. Like shores everywhere, those of Jeju are involuntarily decorated with manmade rubbish of all kinds, primarily plastic and styrofoam.
Down a country lane between Jeju's ubiquitous volcanic stone walls stands an old tangerine grading warehouse. After seven years of disuse following a drop in local tangerine production, it was given to the group Jaejudojoa as part of Jeju Culture & Art Foundation's "empty building project." Inside, as scrap wood burns in a stove in the middle of the large space, Jaejudojoa members Choi Yuna and Shin Hwajung explain the origins of their group's beach-combing enterprise.
"A group of us met on a three-month course at Jeju Hansupul Haenyeo School, where we learned about haenyeo culture [haenyeo are Jeju's famous women divers]. At the end of the course, we went on a trip to nearby Udo Island to go to the beach and collect some rubbish. We filled up a big sack in no time, and got to thinking about the things we could do with all this rubbish."
The name Jaejudojoa is a pun that, when spoken, can mean either "I like Jeju" or "skilled." The group now produces and curates a variety of exhibitions, festivals and videos involving local people in rubbish collecting and collaborating on artistic projects. For the current exhibition, the end wall of the warehouse is adorned with multicolored accessories and sculptures created by metalwork artists working one-to-one with local collectors: opalesque necklaces hang next to quasi-robot trash characters while neatly machined brass mini-kaleidoscopes stand on a table nearby. To the left are the forms submitted by the collectors, stating where they found the rubbish, why they chose that particular item to give to the artist, what they want it to become, and so on. In the "any extra comments" section, one of them has written:
Sometimes I feel like rubbish
and sometimes I feel like a jewel.
If the rubbish I picked up becomes a jewel
I don't think I'll see myself as rubbish any more.
The interior of the warehouse is done up with salvaged wood partitions and doors, a collaborative project involving "friends of friends" that took six months to complete. Through one door is a glass workshop, where threatening shards are melted, buffed and cajoled into colored gems.
"We submitted a five-year plan for the use of this building," says Choi. "Each year, we work with a different material. Year one was glass, year two driftwood, this year plastic. Next year will be styrofoam and the final year old fishing nets."
The western coast of Jeju, in particular, plays host to plenty of rubbish carried in from the west. Choi and Shin tell of finding a mysterious abundance of right-foot-only flip-flops, plus an abundance of black plastic buoys, which they believe came from sea urchin farms off the Chinese coast. "In Korea, we use white styrofoam buoys," explains Choi. The latter are most easily smashed by waves, and end up further east in Japan. Japanese sea rubbish, meanwhile, makes its way as far as Hawaii.
At the end of the day, Jaejudojoa's activities are about having fun, Choi and Shin emphasize. "If you just tell someone, 'Tidy your room,' they won't enjoy it," they say. "But our main aim is to have fun. We were surprised at how much some of our young participants enjoyed picking up rubbish at the beach."
The same goes for the group's exhibitions, where they eschew grandiose and bombastic themes in favor of making things fun and easy, helping people "work together in everyday life."
As the Jeju population continues to grow at a rate of 15,000 people per year and foreign capital floods in, Jaejudojoa's focus on clean seas and beaches – which have sustained the local population for so long – looks set only to grow in importance.
Little Universe – Small microcosm of hope = big bang of opportunity
Blankets, cotton bags, table mats, doormats, mugs – ubiquitous items, but you owe it to yourself to acquire some good ones. And where better than from Little Universe, a young company that sells products featuring the designs of homeless Indian children.
Choi Hye-ran of Little Universe first became fascinated with India because of its deeply different values and culture to those of Korea, despite both countries being part of Asia. She then studied history at graduate school in Delhi before meeting street children and founding her present company.
"When I first met the children, I wanted them to be able to express themselves freely," says Choi. "Pictures were a great tool for me to get to know the children, and for them to communicate with us, so that the language barrier didn't even matter." She began to see the potential in these pictures. "I appointed the children as 'little designers' and used their pictures as illustrative designs for my products, in the hope that it would help them support themselves independently based on their own talents. They are paid for their work, rather than receiving donations; this difference allows them to grow into independent people rather than recipients."
Though Little Universe is in its early stages, with revenue not yet at a scale to allow the children in Delhi complete financial independence, it is gradually acquiring seed money. The children are happy to see their pictures on products and receive messages of support from buyers, all of which offers them a glimpse of a different future. "From February 2017, we're launching a local program to help them achieve more substantial independence," adds Choi.
Among Little Universe's bestselling products are the "Rickshaw Bag" and the microfiber blanket. "The bag is popular for its soft cotton suede material and unique pocket design, depicting a traditional Indian rickshaw," explains Choi. "The blanket, with a check pattern and microfiber texture, is also selling well these days. The design is by a child called Saddam, and expresses the friendship between him and his pals."
And where did the name Little Universe come from? "I talked with my coworkers about what makes a good life," says Choi. "They mentioned things like ecological living, slowness and sincerity, community rather than solitude and a solid sense of self – we put all these things together into 'happy independence,' our social mission. A happy universe is what one friend imagined as the space where this mission is embodied. It reflects an alternative world in which happy independence is possible."
Donggubat – 'Sowing vegetables, harvesting relationships'
"Most physical disabilities are declining with improvements in medical technology," says Donggubat CEO Noh Soon-ho. "According to experts, mental and emotional disabilities are on the increase, with no sign of major progress for the next 20 or 30 years."
Donggubat works with developmentally impaired young people, running urban farming programs and selling natural soaps made with extracts from its own produce. So far, around 500 developmentally impaired clients have taken part in its programs, which operate at some 20 sites in Seoul and five locations in adjacent Gyeonggi-do Province.
The venture first began when Noh's Enactus university club decided to try urban farming. "Until then, I had nothing to do with developmentally impaired people," he says. "I hadn't studied that area and none of my family or friends were developmentally impaired." While farming, however, Noh observed a developmentally impaired man who would visit with his parents. This gave him the idea of providing urban farming opportunities for similar people. Interviews with experts, teachers and parents led to the conclusion that what disabled people needed more than anything was a job, as many ended up unemployed at home. Training them as urban farmers seemed like a good solution.
"We started off a farming program with five developmentally impaired people in 2014," he says. "But after six months, it was a failure. We realized we hadn't even asked the participants themselves what they wanted, only the people around them. In fact, they didn't like farming at all. But that raised the question of why they had kept on turning up, without fail, throughout the program. We thought their parents had forced them to attend, but that wasn't the case.
"We realized that what developmentally impaired people need most is friends. Around two thirds of them have not a single friend after graduating from high school. This is a problem in itself, but also leads to the even more serious problem of lack of social skills. As a result, they don't hold on to jobs for very long – not even 10 percent of the average length of employment period for other disabled people. So when it comes to work, too, the most important thing is not earning money but having a place to go."
Donggubat's programs assign non-developmentally impaired partners to each developmentally impaired participant. The former include volunteers, company employees on CSR projects and students who receive academic credits for participation. Profits come from program participant fees and sales of soap made by the company.
"We have a repeat participation rate of 87 percent, which could be read as satisfaction with our programs," says Noh. "But on the other hand, it indicates the extent of the wider social problem: The participants have nowhere else to go."
[separator type="thin"]
More Info
Jaejudojoa
www.jaejudojoa.com
Little Universe
http://littleuniverse.modoo.at
Donggubat
http://donggubat.com
[wc_box color="secondary" text_align="left"]
Sink or swim
Donggubat CEO Noh Soon-ho's social enterprise vision sees companies that fail to adopt a more inclusive social perspective being left behind
Written and photographed by Ben Jackson
On a sunny winter's morning, Noh Soon-ho glides into the Cow and Dog Building. He climbs down from a self-balancing Ninebot hoverboard, his preferred mode of transport in a corner of Seoul's Ttukseom area, which is emerging as Seoul's Silicon Valley of social enterprise. If this seems like a scene from the future, that's because it is: a CEO of "farm playground" Donggubat, Noh is among Korea's rising generation of social entrepreneurs, at the forefront of a movement that may be set to redefine the country's economic landscape for the better.
Since 2014, Noh's company has worked with developmentally impaired people to provide farming and socializing opportunities, helping develop life skills. His staff of five now includes two developmentally impaired members, and Donggubat's natural soap factory is set to increase its workforce, also comprising those with developmental impairments, to 10 from early next year.
"Surveys shows that about 67 percent of developmentally impaired high school graduates just stay at home," he says. "Society needs to find ways to embrace them."
More than a fringe
Including the socially vulnerable is one of the many aims found among social enterprises. According to Noh, social enterprises are set to become much more than just a fringe alternative model within the economy.
"Until now, companies have done business by looking at the size of the market they can own with their own products or services," he says. "In the future, I think only those that consider the needs of their clients and offer solutions to meet them will survive. For example, if you are a big soap manufacturer with a monopoly and well-developed distribution channels, you can get away with selling any old product. We've had some ethical problems with that in Korea recently [a reference to toxic humidifier sanitizers sold by a local subsidiary of a large multinational company]. From now on, I think companies that supply good soap, the kind that people actually need, will survive.
"From a narrower perspective, I think social enterprises are those that make the socially vulnerable their clients, and base their existence on solving these clients' problems. I think that in the near future, all companies will become social enterprises. Otherwise, it will be hard to survive. Now, companies make CSR just a small part of their work, but I think its importance is set to increase as they realize they can't beat enterprises that take benefiting society as their main aim. When that happens, most profit-driven companies could become social enterprises. Personally, I hope to see a world like that. I think consumers will also start applying ethical criteria more when buying products, though that's not happening yet."
With the young Geojedo native's expanding business and contagious sense of optimism, anything seems possible.
Written by Ben Jackson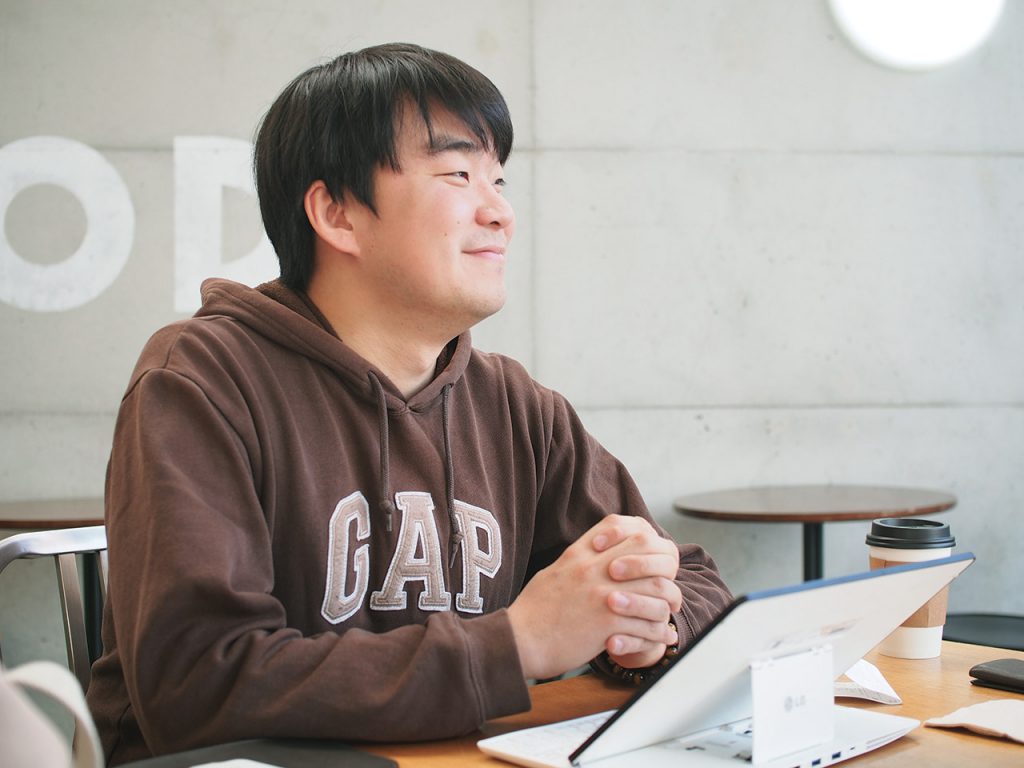 [/wc_box]
https://magazine.seoulselection.com/wp-content/uploads/2017/01/2014-전시_모래로부터_유리조형전시_작가.jpg
853
1280
cyn
https://magazine.seoulselection.com/wp-content/uploads/2018/01/Seoul-logo.png
cyn
2017-03-24 10:51:23
2017-03-24 10:51:23
Breaking the Mold to Forge a New Society