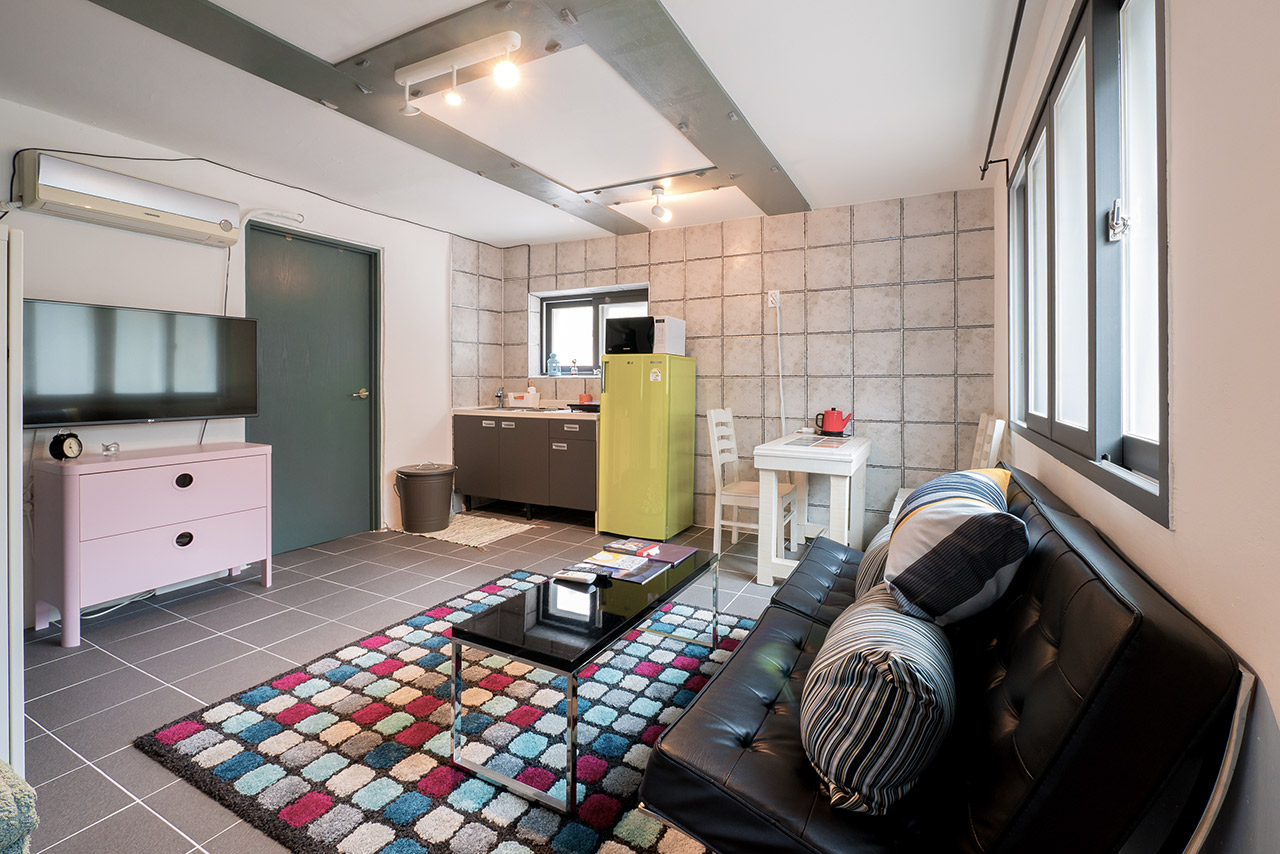 Hongdae's Casa Luce harmonizes tradition with Korean youth culture
Casa Luce Hongdae is located behind Sanwoolim Theater Company in the Hongdae area. The area is renowned for its flourishing café scene, diverse restaurants and youthful vibe. It's the place to go to fully experience Korea's hipper side.
Opened in December of last year, Casa Luce is a four story building situated right in the heart of Hongdae. Janet, the host, runs a café on the ground floor. From the second fourth floors, she makes available three different pads: Casa Luce Uno, Casa Luce Due and Casa Luce Cima.
Casa Luce Uno and Due are independent apartment units, each with two bedrooms, a combined kitchen and a living room and a bathroom. Both apartments can host up to six guests. Casa Luce Cima, meanwhile, is a single room unit with a rooftop terrace for up to three guests. Casa Luce Cima also comes outfitted with a 5.1 sound system and a video game console for guests.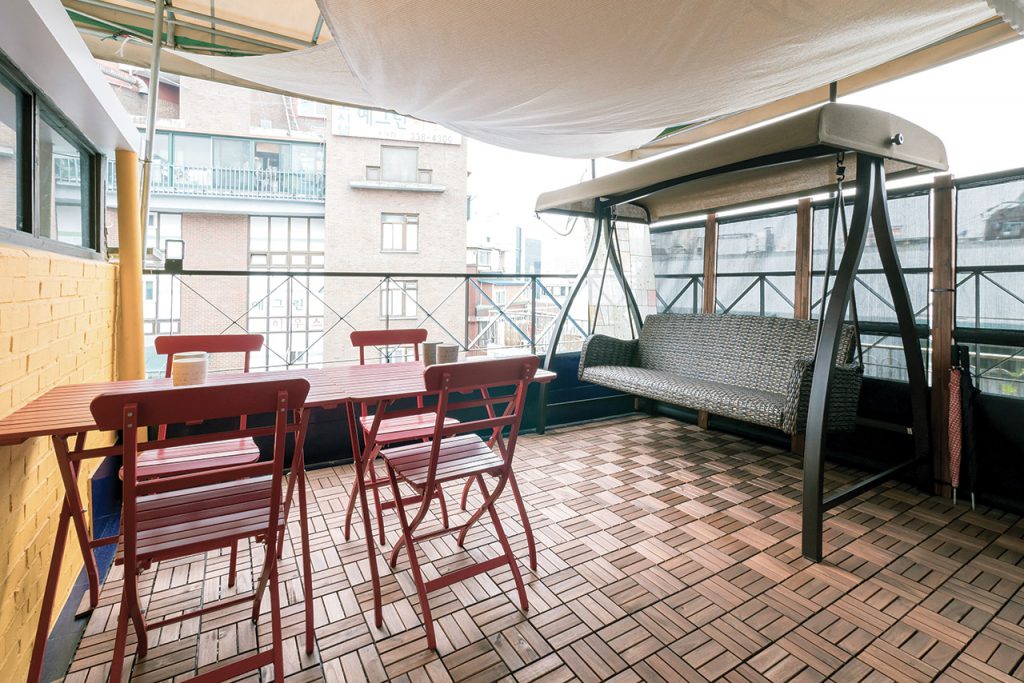 Scandinavian energy
Casa Luce's exterior and interior decor exudes a very Northern European vibe. "The interior design of our guest apartments was inspired by the buildings of Scandinavia, where my husband and I traveled for three months last year," explains Janet. "We also tried to be simple and practical. We did our best to keep the harmony of the place while trying to apply colors as boldly as possible."
During that trip. Janet noticed how people painted their houses in strong colors. Inspired, she had the exterior of her whole building painted yellow. Indeed, Casa Luce means "House of Light" in Italian, and the bright yellow fits perfectly.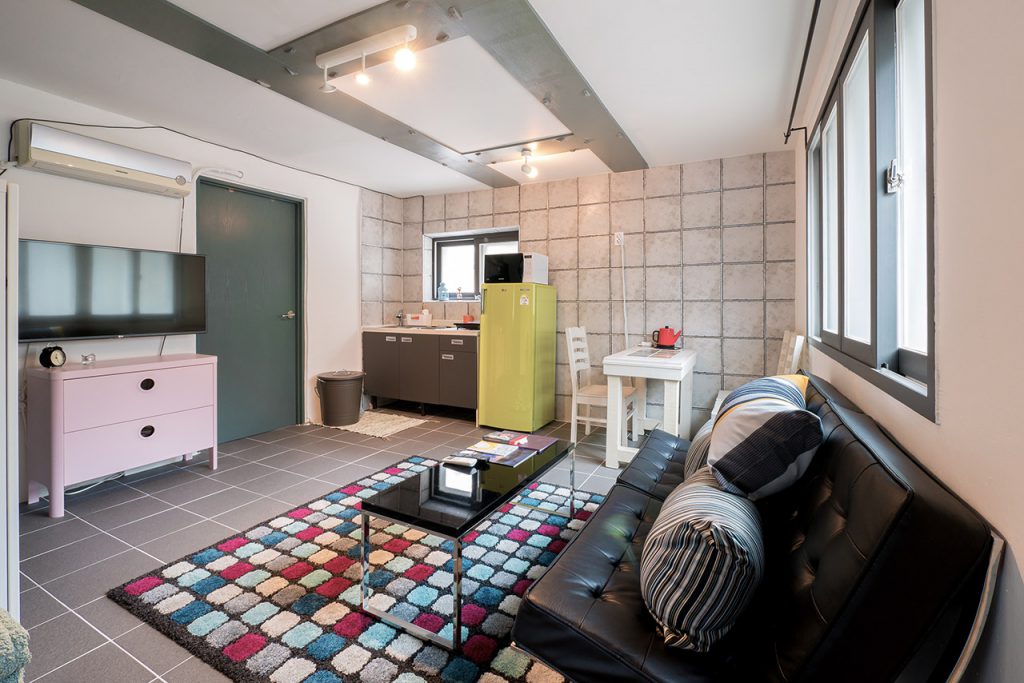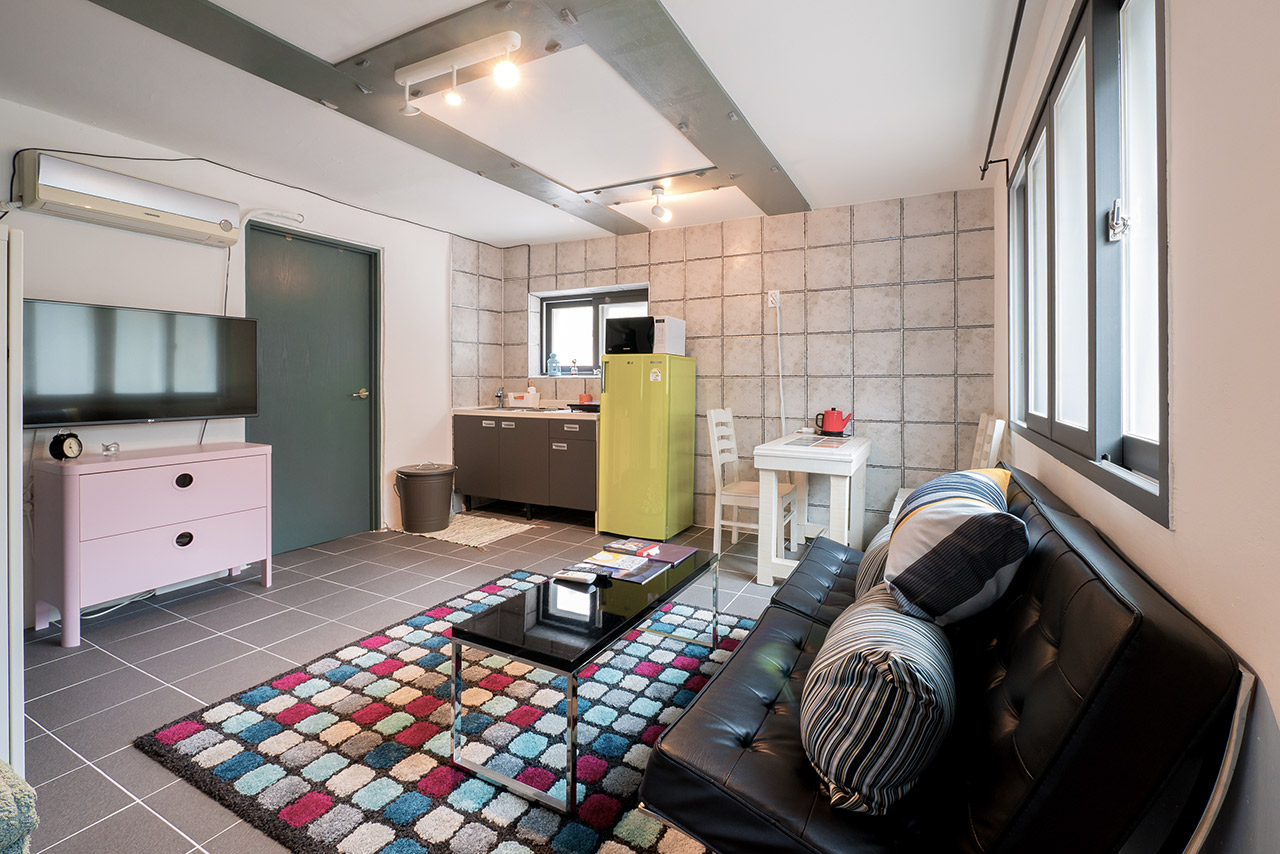 Handmade world
The real magic of Janet's guesthouse happens in the ground floor café. This is the home of Handmade World, the only café specializing in traditional sewn cloth crafts. Janet teaches traditional Korean cloth-weaving, and she has decorated the entire place with creations she and her customers have made over the last seven years. "We have many people coming from Japan to learn our craft since we have been introduced by many Japanese magazines and TV programs," she says. "Of course, our guests are most welcome to take lessons to learn how to make traditional Korean woven cloth." Handmade World is a one-of-a-kind place where youthful Seoul meets tradition in a most charming way.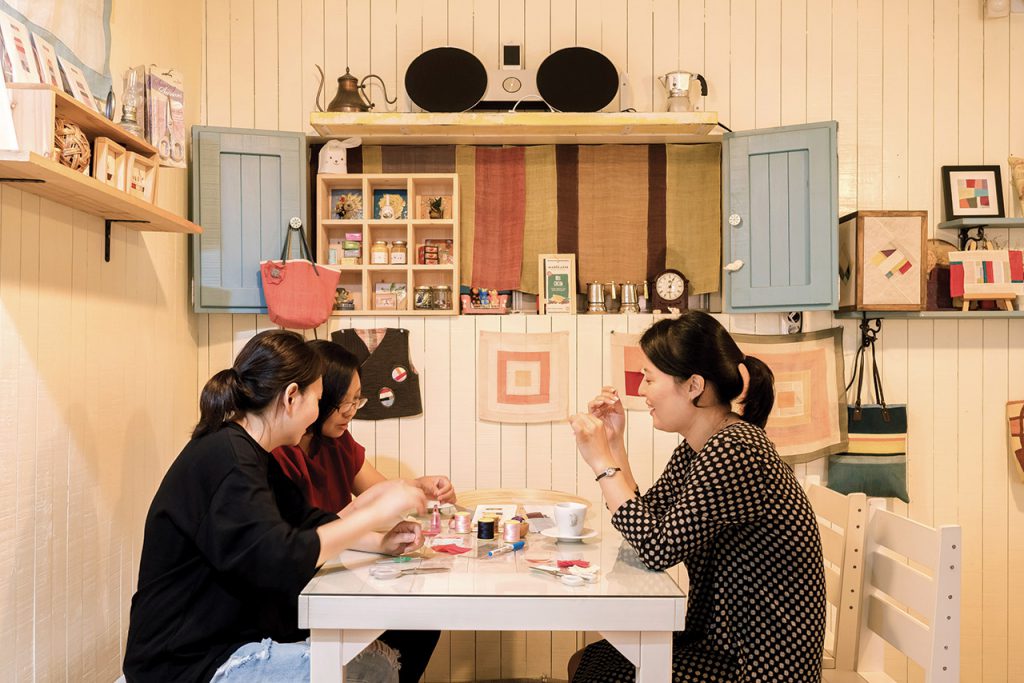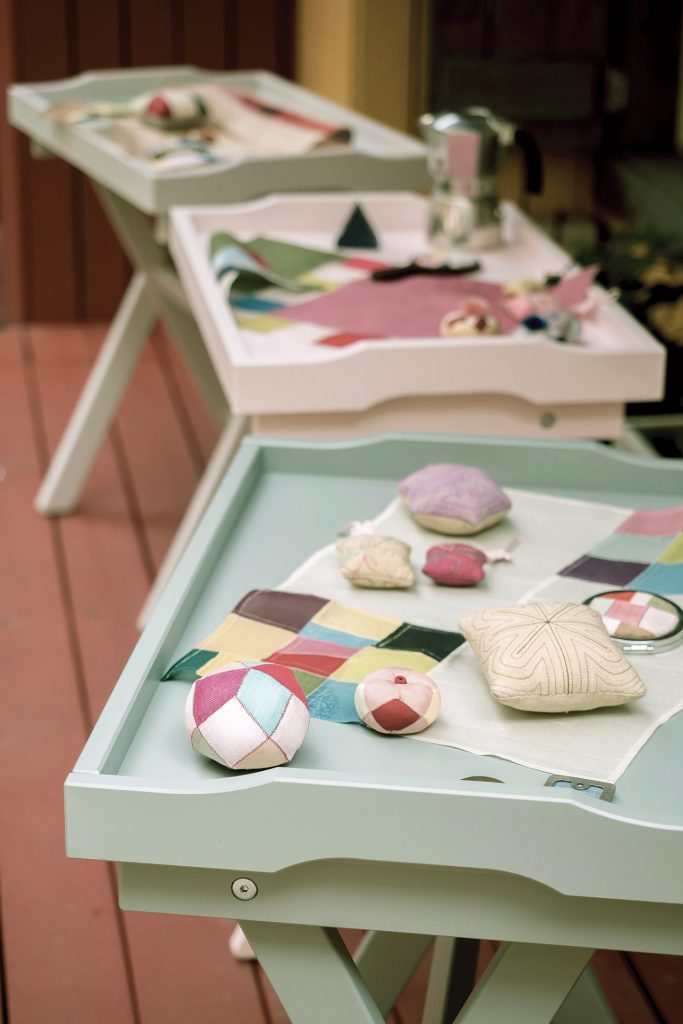 [separator type="thin"]
More info
T. 02-393-7741 | www.handmadeworld.co.kr or search www.airbnb.co.kr
Five-minute walk from Hongik University Station (Line 2), Exit 6.
Written and photographed by Romainjohn Boulesteix
https://magazine.seoulselection.com/wp-content/uploads/2016/10/RJP-1020915.jpg
854
1280
cyn
https://magazine.seoulselection.com/wp-content/uploads/2018/01/Seoul-logo.png
cyn
2016-12-19 09:38:31
2016-12-19 09:38:31
House of Light