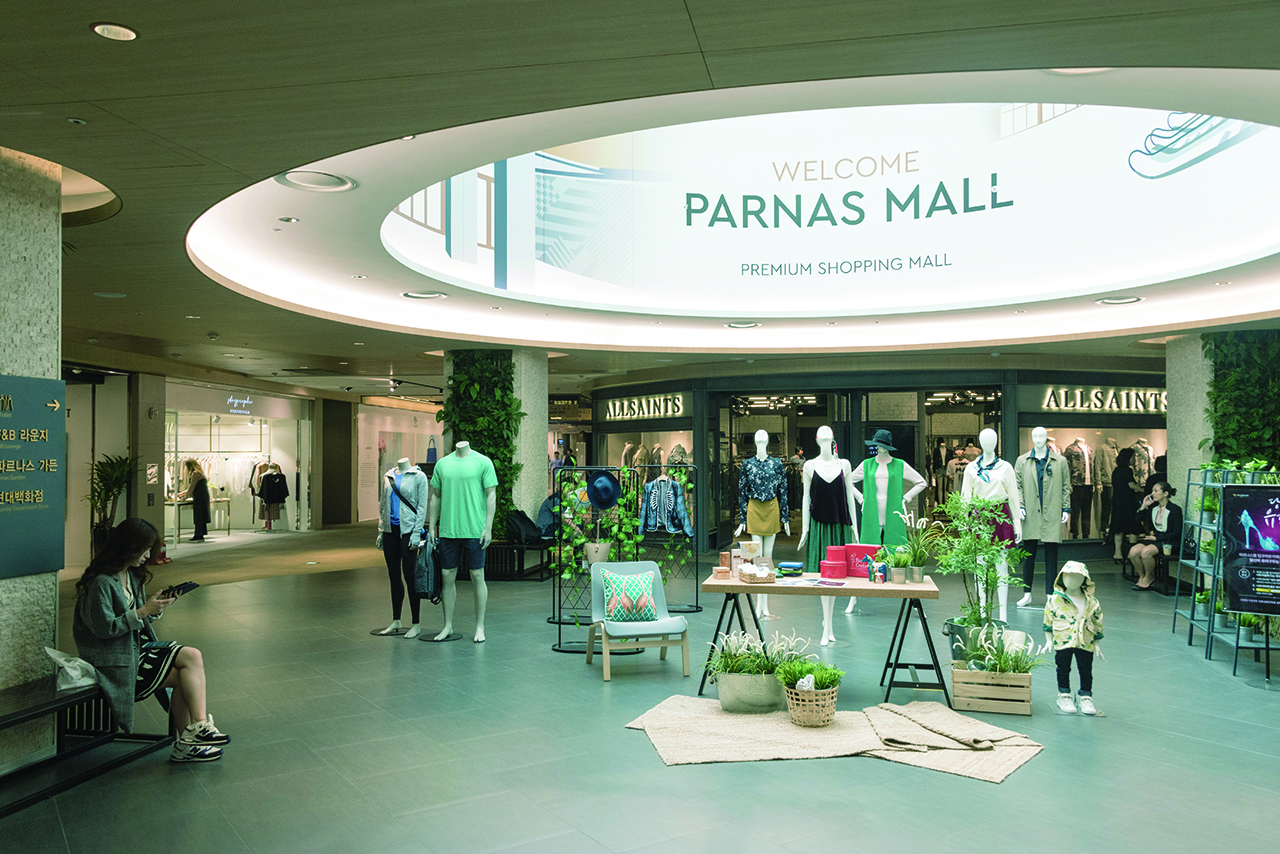 Newly expanded Parnas Mall offers something for shoppers and foodies alike
One of Korea's best shopping malls just got even better.
Samseong-dong's Parnas Mall reopened in expanded form on Sept. 1. Luxury hotel operator Parnas's first premium shopping mall, the newly enlarged space holds 23 new shops, including some of the world's trendiest restaurants and retail shops. The mall now connects with the landmark Parnas Tower, too, giving visitors to the tower, the Grand InterContinental Seoul Parnas or the InterContinental Seoul COEX greater access and allowing for a smoother, more convenient shopping experience.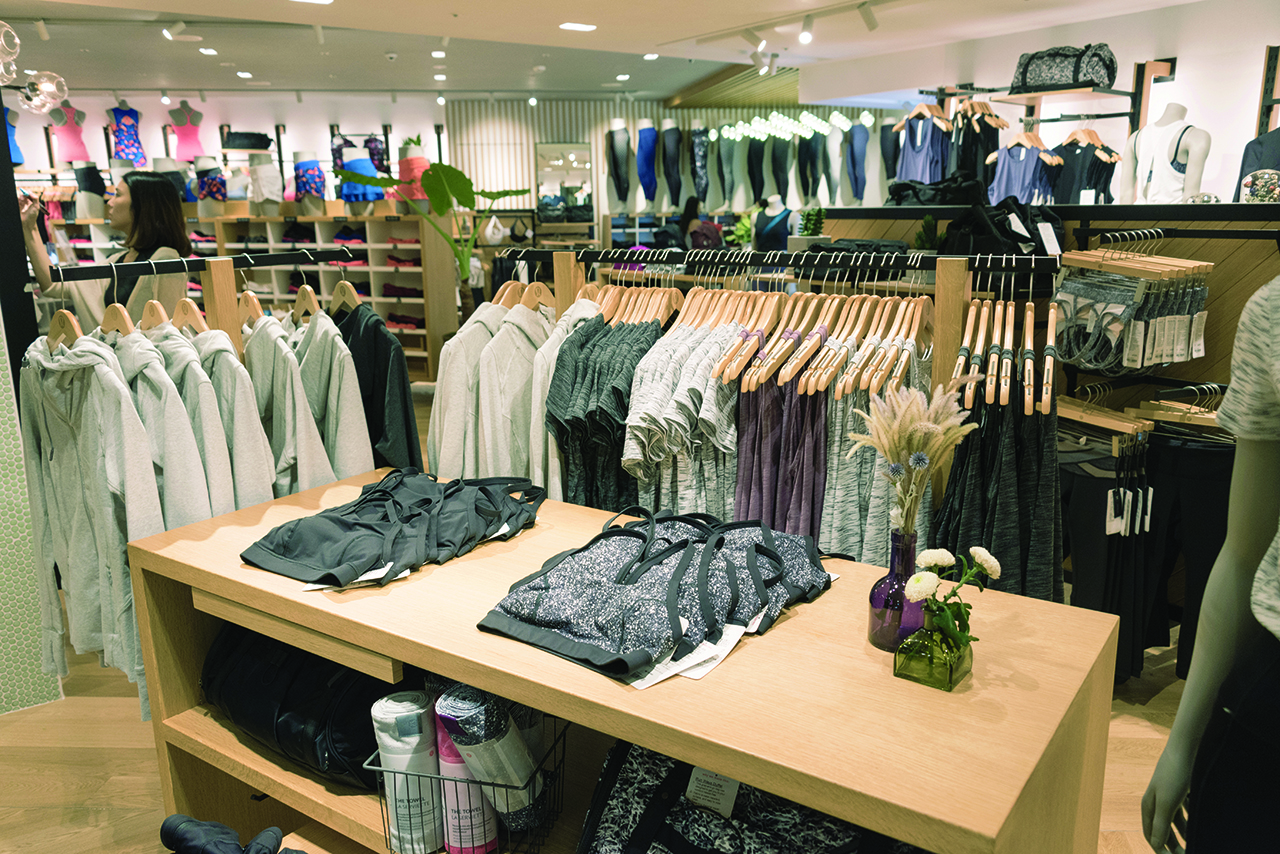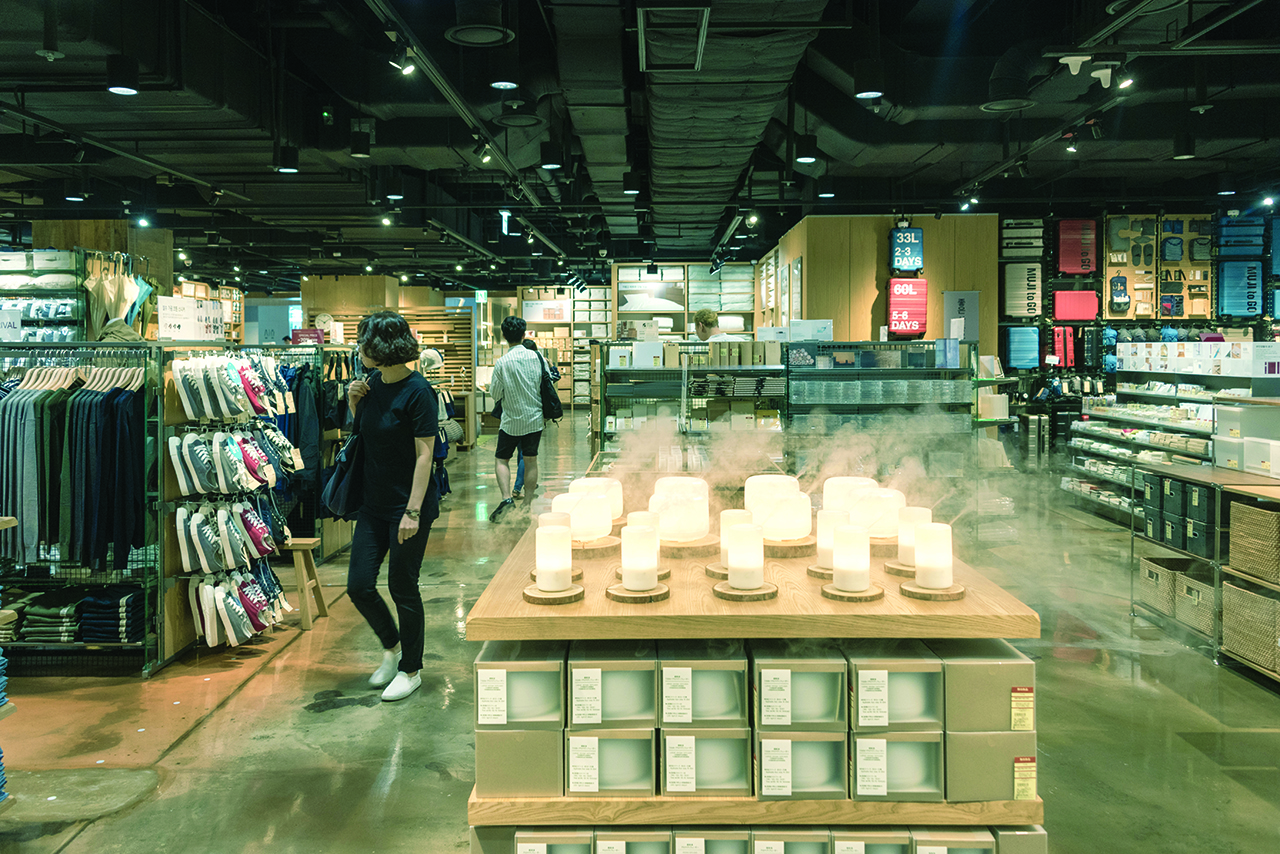 Great eats from Korea and abroad
The epicurean traveler will find much to like at the Parnas Mall. Moving into the enlarged space are hot eateries and food shops from Korea and overseas.
Danish chain Joe & The Juice, the "Starbucks of Korea" according to some, brings its refreshing combination of espresso beverages, cleansing juice concoctions and fresh sandwiches to Gangnam. Hummus Kitchen, the Middle Eastern eatery that has helped turn Seoul's multicultural Hannam-dong district into a culinary pilgrimage site, has opened a branch in the mall. The falafel, pita and, of course, hummus are not to be missed. Another Itaewon-area hot spot, café/cocktail bar Globe Lounge, welcomes thirsty shoppers, too.
That's not all.
European-style delicatessen John Cook Deli Meats, known affectionately to Seoul's foodie community by its acronym JCDM, tempts hungry passersby with its range of tasty meat platters and sandwiches featuring fresh German sausages, Italian cured meats, Spanish hams, American bacon and even Polish kielbasa. Two Busan favorites – Number 18 wonton house and Busan-style fishcake specialists Hwan Gong Fish Bakery – bring the flavors of Korea's largest port to the nation's capital. Chateraise, a patisserie that has taken Japan by storm from its base in rural Yamanashi Prefecture, offers delectable pastries, delightful rice cakes and other exquisitely presented desserts. Chocolate-lovers, meanwhile, will fall in love with the devilish confections at another Japan-based brand, ROYCE', a Hokkaido favorite.
If you're on a diet, stay away from Ben's Cookies. Their soft, moist cookies, baked every day using chunks, not chips, of chocolate and other premium ingredients, are so addictive that you'll be packing on the pounds in no time. Buy a tin for the office, though.

Retail galore
The Parnas Mall expansion includes some very trendy spots for you, the shopper, to enjoy a bit of much-needed retail therapy.
Vancouver casual athletic brand Lululemon Athletica – the so-called Chanel of yoga outfits – brings a healthy, New Age touch to the mall with its second shop in Seoul. Raining outside? No worries – multibrand shop Weather Plus has all your weather apparel needs covered, from rain boots to umbrellas. Japanese household store Muji, renowned worldwide for its simple, minimalist lifestyle products and "no brand" philosophy, offers its range of high-quality, low-cost goods. Home decor shoppers will also want to drop by Kosney, a furniture and lifestyle shop with an assortments of global brands. Aesop and Benefit, two cosmetics brands from Melbourne and San Francisco, respectively, now call the mall home, too.
The Parnas Mall represented an evolution in Korea's retail scene when it opened in October 2014. Designed with the participation of Japanese construction giants Mori Building Company, the group behind Tokyo's landmark Roppongi Hills and Omotesando Hills shopping complexes, the space combines high-end retail, dining and culture in a prime location next to Samseong Station, which has a floating population of over 2 million people a month. Whether it is taking in one of the many cultural events, strolling through the wide, open corridors or, of course, shopping, Parnas Mall offers a complete experience. A mall official explains, "As a cultural complex that is no mere shopping place but a space where people can enjoy culture and the arts, we will do our best to provide shoppers with an experience different from that provided by other malls."
Samseong Station 삼성역 (Line 2), Exit 5 or 6
Hours: 10 a.m. to 10 p.m.
02-559-7089, www.parnasmall.com
Written and photographed by Robert Koehler
https://magazine.seoulselection.com/wp-content/uploads/2016/10/DSC_3711.jpg
854
1280
rjkoehler
https://magazine.seoulselection.com/wp-content/uploads/2018/01/Seoul-logo.png
rjkoehler
2016-12-19 09:56:56
2016-12-19 09:58:19
A Premium Shopping Experience