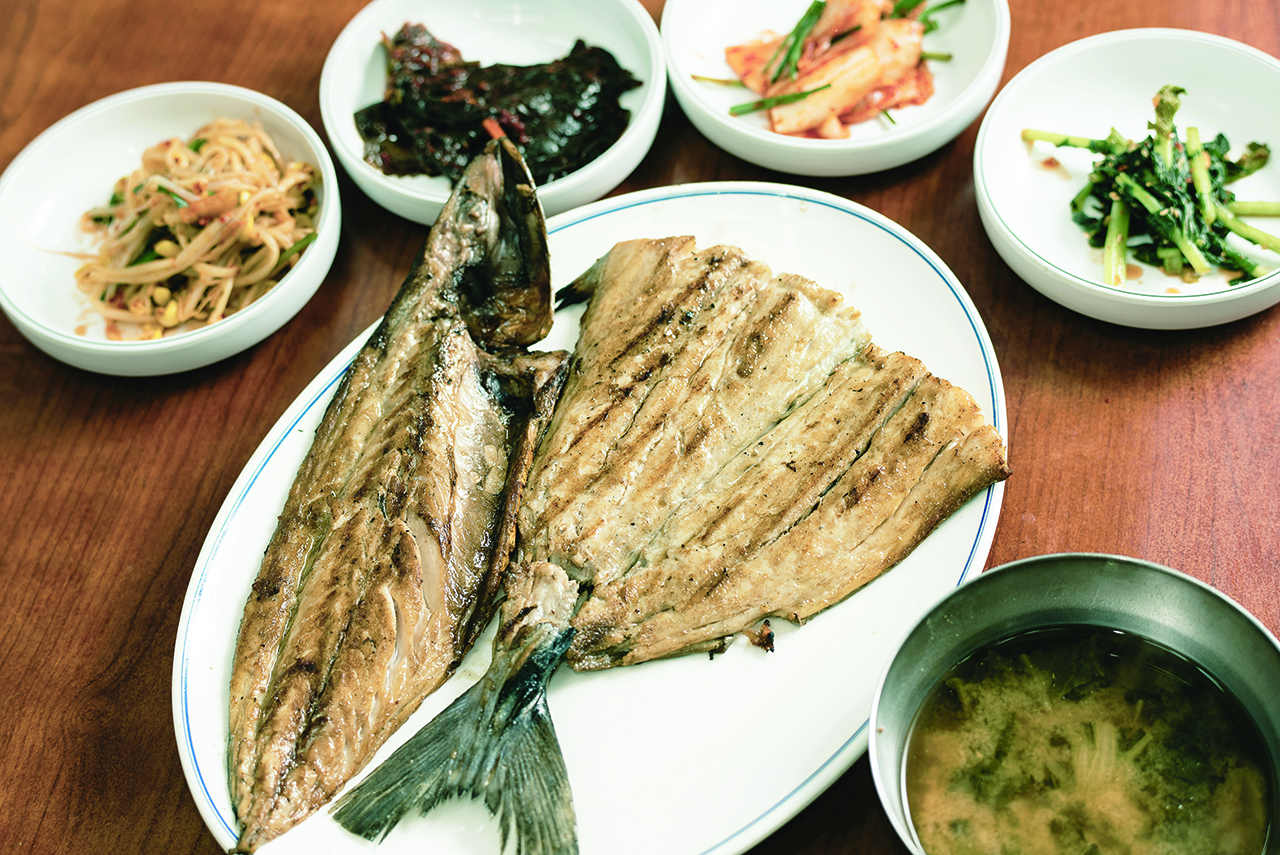 With the weather cooling down, BBQ is on everyone's minds but not just the usual suspects of samgyeopsal or galbisal. Folks line up for grilled mackerel, dried pollack and something called nogari. Order a bottle of soju and join in the fun.
Wasadeung 와사등
Insa-dong 인사동
9 Insadong 1-gil, Jongno-gu
02-723-9046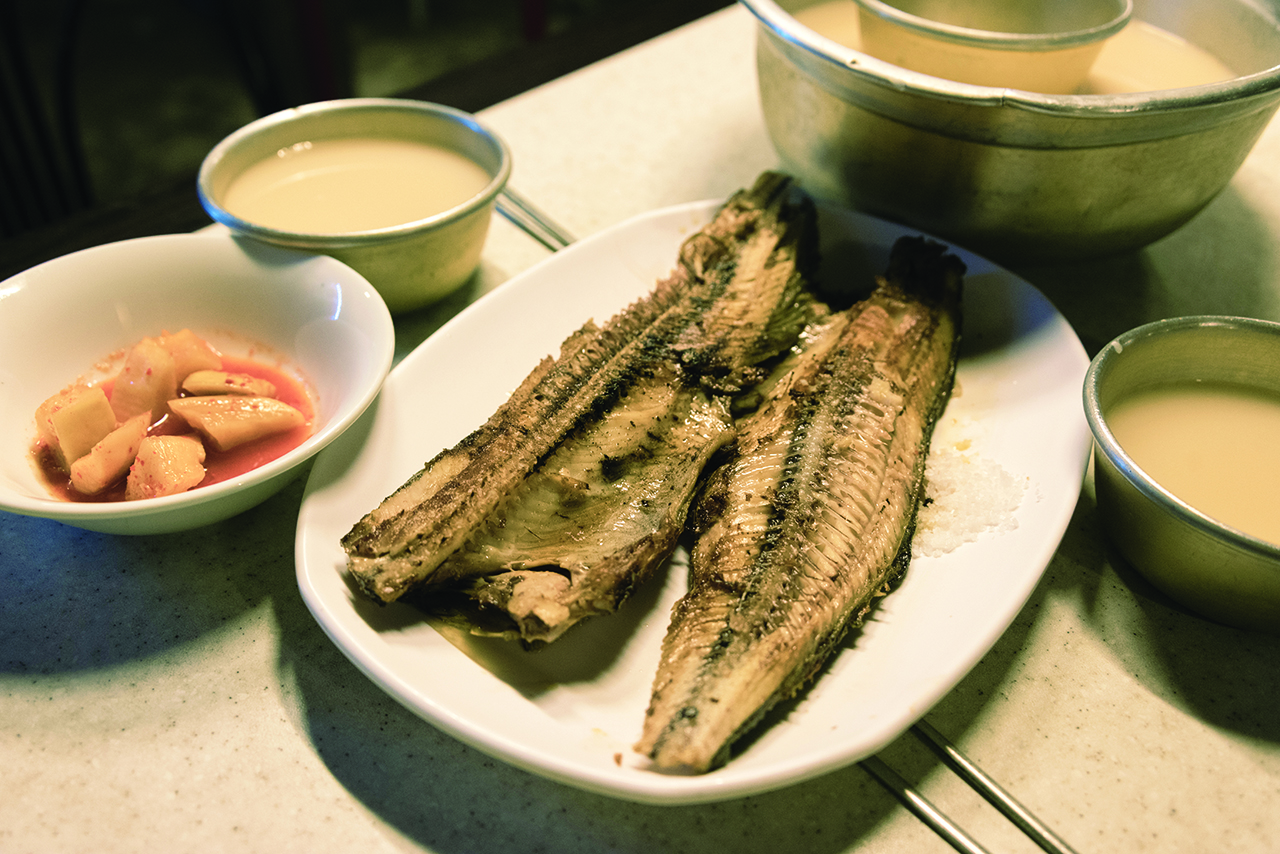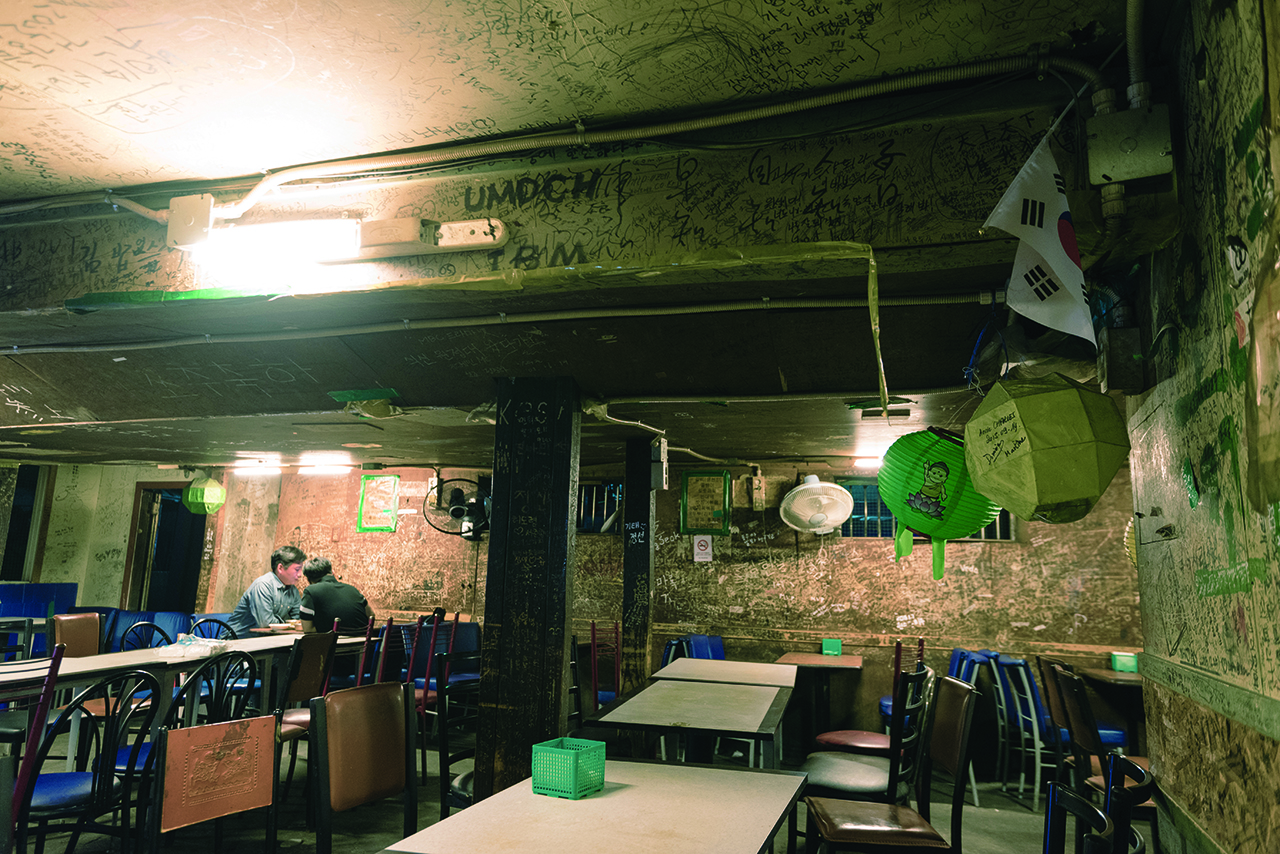 This Pimatgol institution has been serving makgeolli for over fifty years. Located in a small alley, there's no sign but a colorful mural of flowers and fish lets you know this is no ordinary drinking hole. The makgeolli arrives, filled to the brim of a large beat-up yangpun. The grilled fish, seasoned and gochujang-glazed, is a generous size too. Wasadeung is famous for its gogalbi, a grilled Atka mackerel. The owner switched from mackerel because it's just tastier, she said.
The bar is a regular haunt of director Hong Sang-Soo, and he's taken stars like Isabelle Huppert there when she starred in his film. It's also been featured in a couple of Hong's films ("Oh Sujung" and "The Day He Arrives"). Wasadeung is a colorful bar that takes you back into Seoul's past with a makgeolli topped evening that you won't easily forget.
Honamjip 호남집
Jongno 종로
5 Jong-ro 40ga-gil, Jongno-gu
02-2279-0996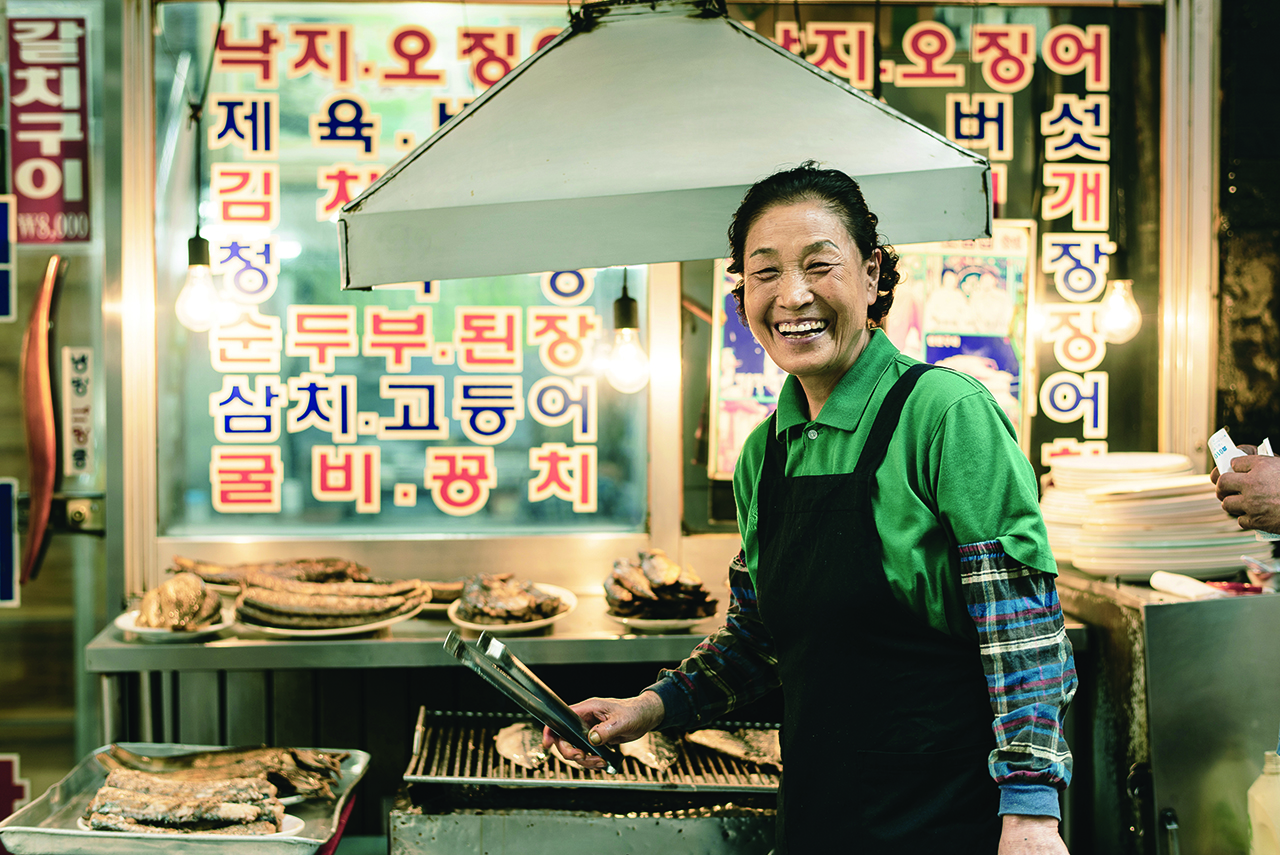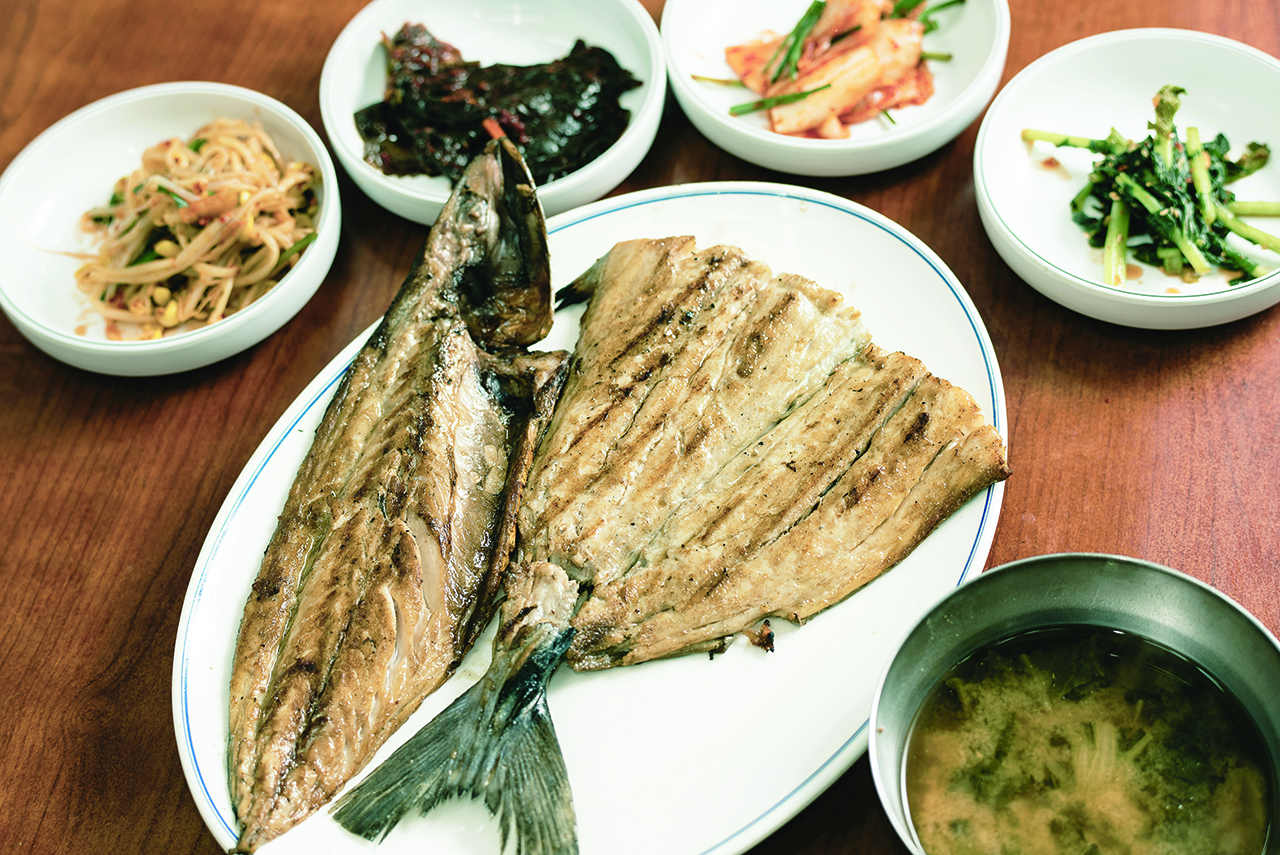 It's hard to miss Dongdaemun's "Grilled Fish Alley." The odor and smoke from fish grilled on coal briquettes in front of the stores signal from a mile away that you're near. Earlier this year, the grilled mackerel was unfairly cited as the cause of air pollution in Korea. Aside from lowering the market price of mackerel, the news did little to stop visitors at Honamjip and others along the strip.
At Honamjip, the fish is pre-grilled, then re-heated over the briquettes when the order comes in. There's something addictive about the smoke of the briquettes as it seeps into the skin and flesh of the fish. All the banchan sides and soup are refillable and there's a soy-sauce with wasabi for the grilled fish. All of this is yours for just KRW 7,000.
Ijudang 이주당
Chebu-dong 체부동
1 Jahamun-ro 1na-gil, Jongno-gu
02-722-2092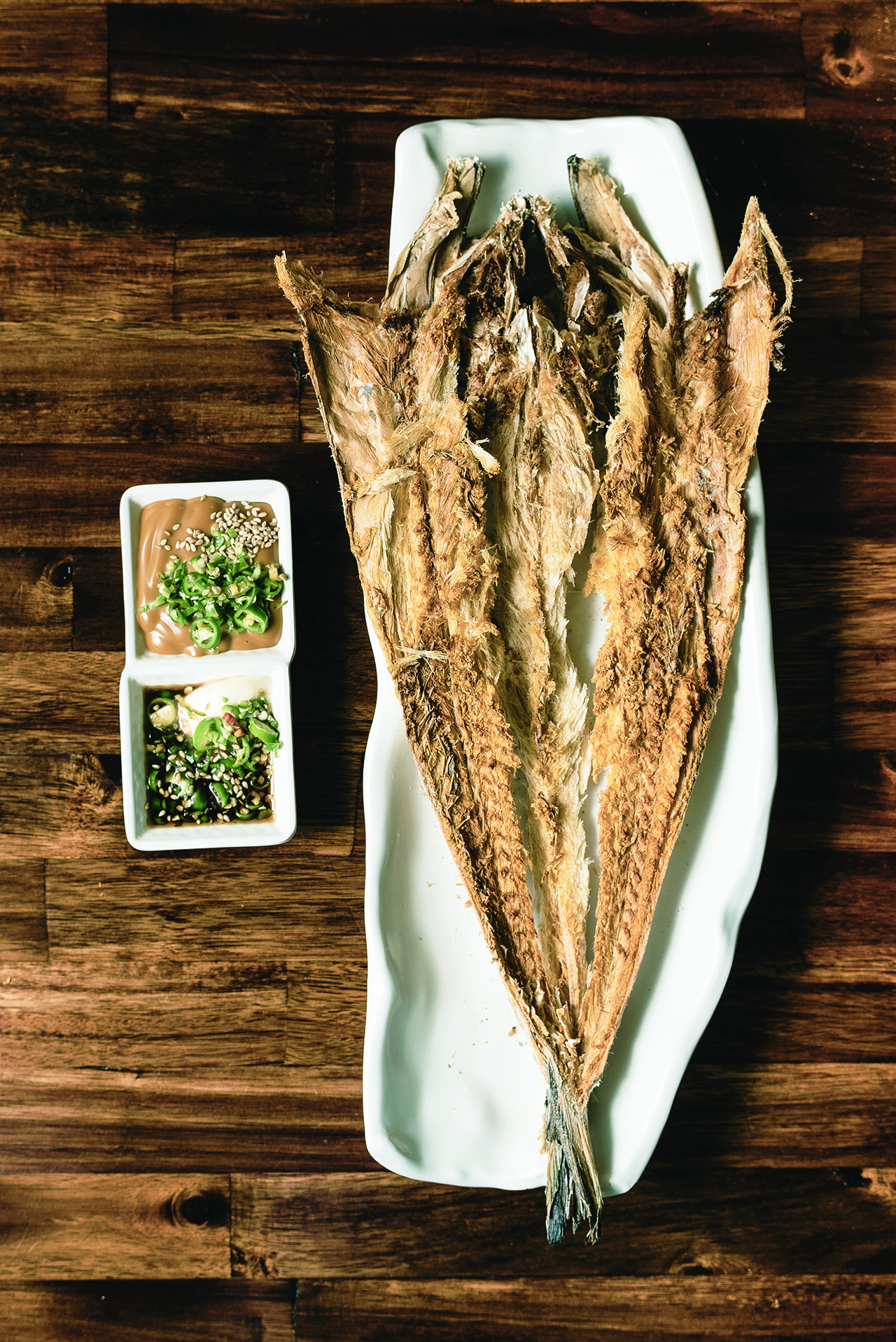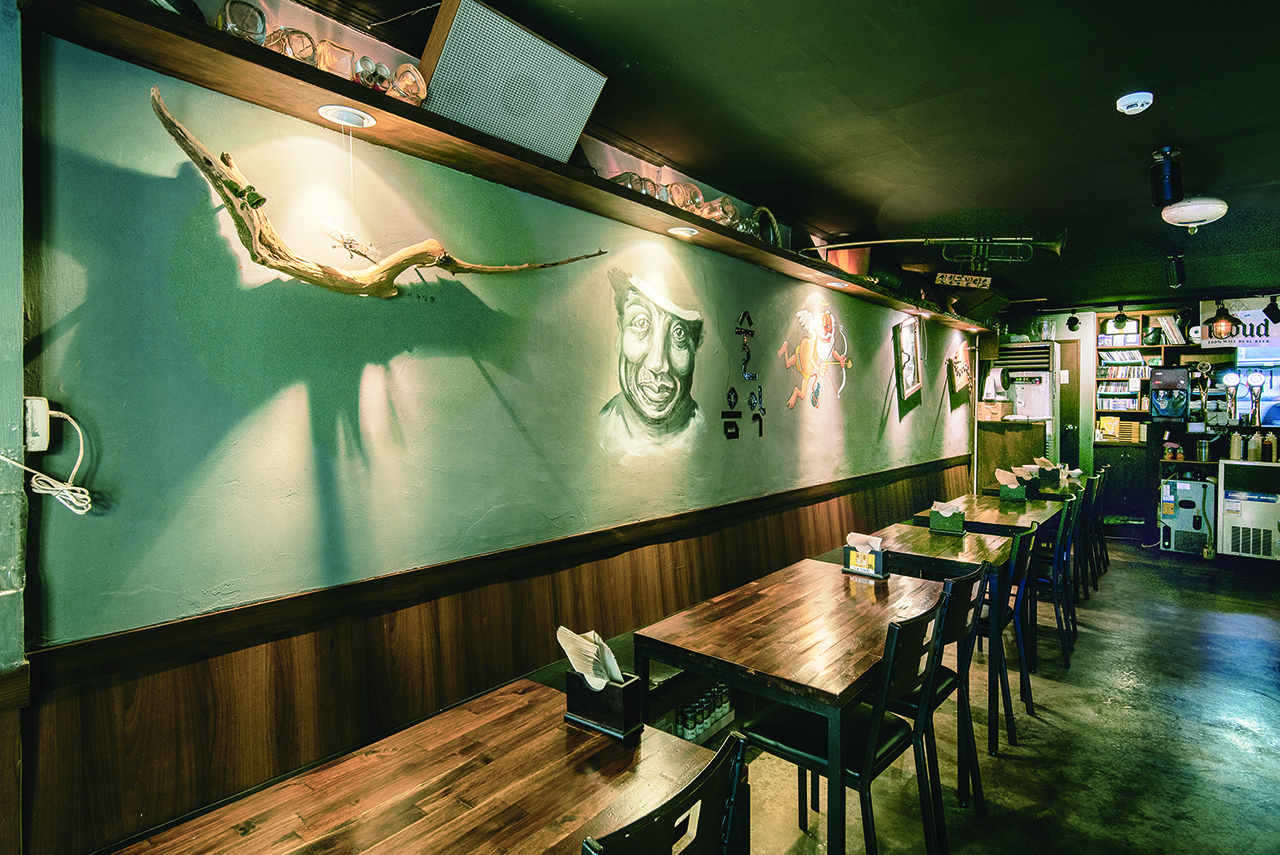 Ijudang is a Seochon bar and restaurant specializing in Jeonju "Gamaek"-style grilled dried pollack. Let us break it down for you. Gamaek is the Korean portmanteau of gage, or store, and maekju, or beer. In Jeonju, these very unpretentious store-pubs sell cheap beer with grilled pollack, or hwangtae gui. Large dried pollack are grilled over charcoal and then sometimes ripped into pieces before being served with some gochujang and mayo dipping sauces.
Ijudang's owner grew to love the Jeonju gamaek and their grilled pollack dishes after enjoying a friend's wedding in Jeonju. He spent a week traveling in Gangwon-do, researching dried pollack, and found some good suppliers. The giant dried pollack is grilled at the front and served with two dipping sauces: a peanut sauce and mayo in soy sauce spiced with cheongyang chili peppers. Don't forget to order a pint along with your hwangtae gui.
Euljiro Nogari Alley 을지로 노가리 골목
Alleyway of Euljiro 3-ga, Jung-gu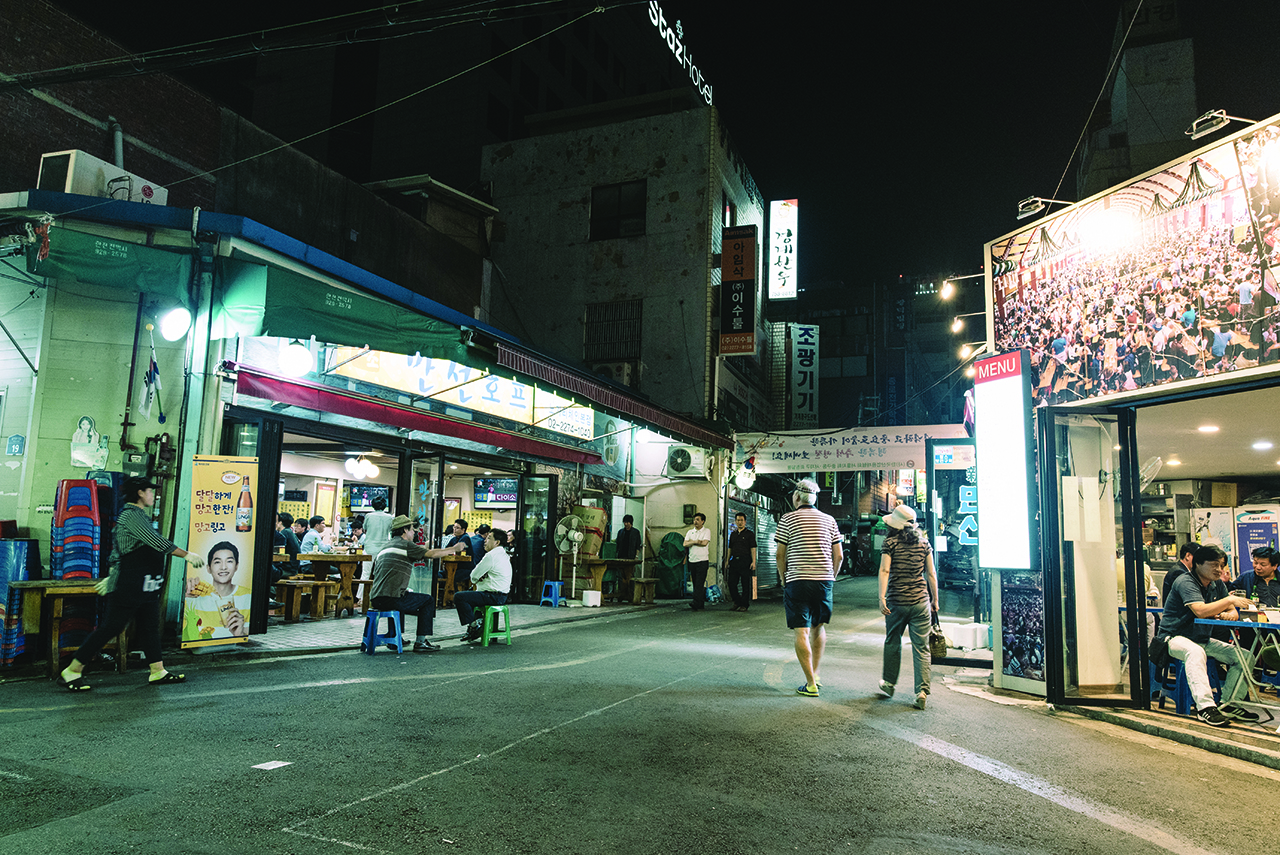 Nogari is really just young pollack that didn't make it to hwangtae status. It's smaller and much cheaper and it's the anju of choice for many Korean ajeossi, but young salary workers and tourists also come to enjoy the outdoor beer garden that is Euljiro Nogari Alley.
Just how cheap is it here? You can order a wang nogari for just KRW 1,000 and a pint of beer for KRW 3,000. Find yourself a plastic table and some stools and you and your friends can enjoy the cheapest beer and anju available in these parts. The three oldest and most popular nogari joints here are OB Beer, Manseon Hof and Munich Hof.
Written by Cynthia Yoo
Photographed by Dylan Goldby and Marco Devon
https://magazine.seoulselection.com/wp-content/uploads/2016/10/DSC2417_e.jpg
855
1280
rjkoehler
https://magazine.seoulselection.com/wp-content/uploads/2018/01/Seoul-logo.png
rjkoehler
2016-11-17 10:37:36
2017-03-24 14:28:19
Grilled Fish 101