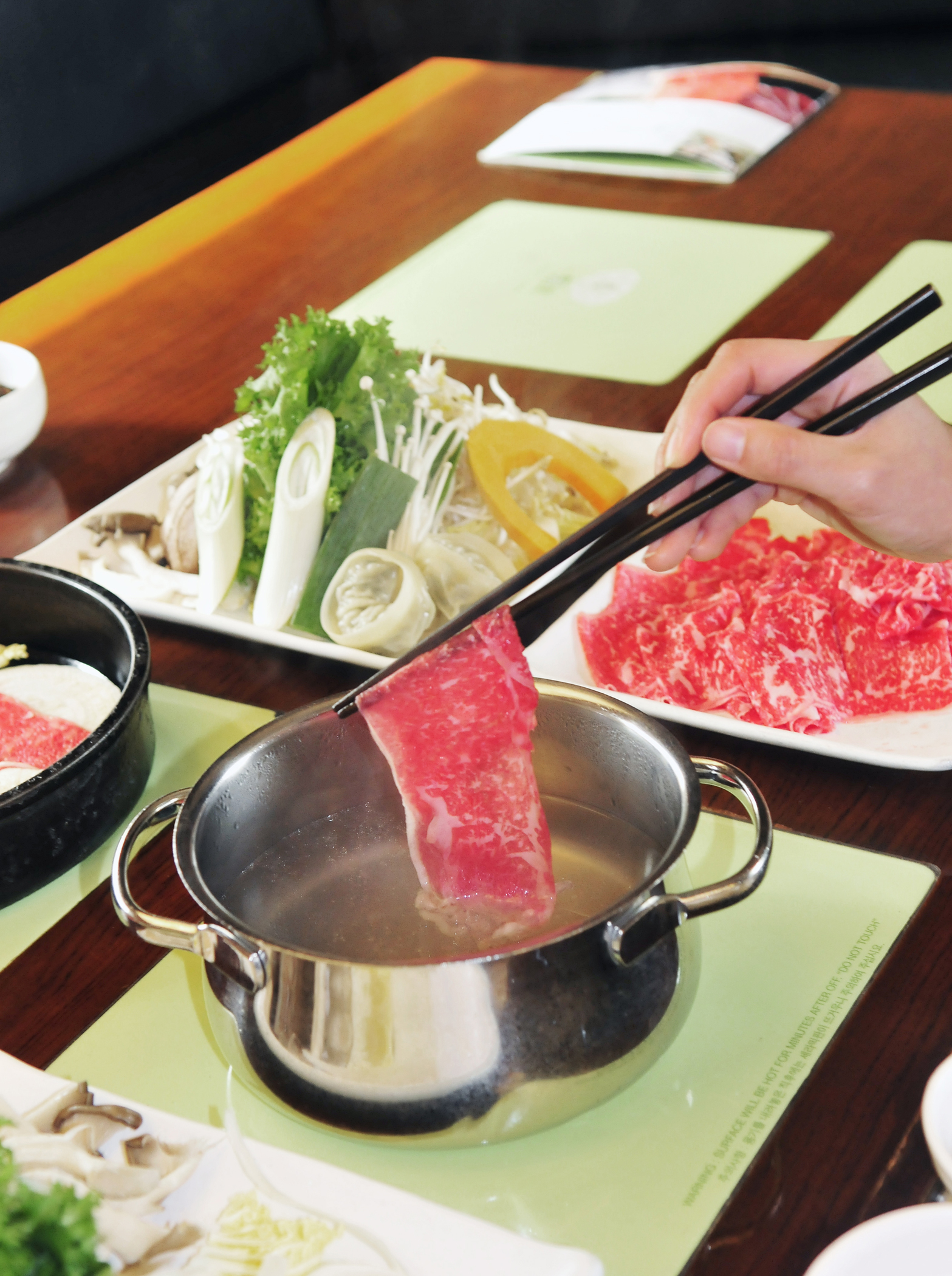 Three ways to shabu shabu in Seoul
Imagine the sound that hot soup makes when adding thinly sliced pieces of raw meat: something like tssh tssh. According to the Japanese, though, the sound is shabu shabu, which is where this popular dish gets its name. Commonly referred to in English as hot pot, shabu shabu has its origins in Chinese cuisine and, like so many other dishes, continues to evolve and find new iterations.
Shabu shabu is a perfect cold-weather food that's anything but boring. You'll never have the same meal twice, as it is entirely changeable depending on the contents of the broth and the combination of vegetables, dumplings, noodles and meat added. Here are three excellent places to eat shabu shabu in Seoul, each in an entirely unique style.
Lettuce (Let Us) Shabu-Shabu 레타스브샤브
Lettuce Shabu-Shabu at Gangnam Station is Japanese shabu shabu mixed with a buffet-lover's paradise – as DIY as hot pot gets. You start by choosing your meat, with pork being KRW 19,000 and beef being KRW 23,000. Then choose from broths ranging from traditional (savory, salty, amber-colored) and soy-based (vegetarian friendly) to miso or chili-flavored. Individual hot pots are provided for each diner, which seems to be growing in popularity as opposed to a shared hot pot.
Hit the buffet to customize your hot pot with an overwhelming number of options. Vegetables (leafy greens, varieties of mushroom, potatoes and more) are kept fresh under a constant cooling mist. Infuse your broth with chopped garlic, chili oil, wasabi and more, all offered at the buffet. Plus, there are loads of banchan in the form of salads and other Korean traditional side dishes to choose from. Fried chicken, onion rings, pasta and other buffet mainstays are also plentiful, making it an agreeable option for families.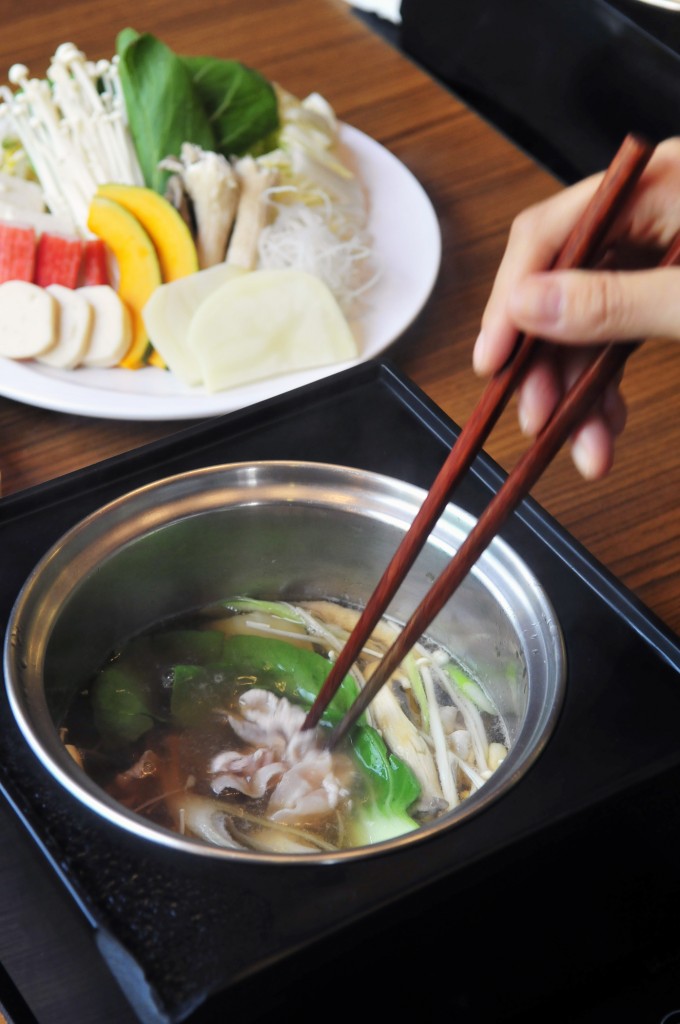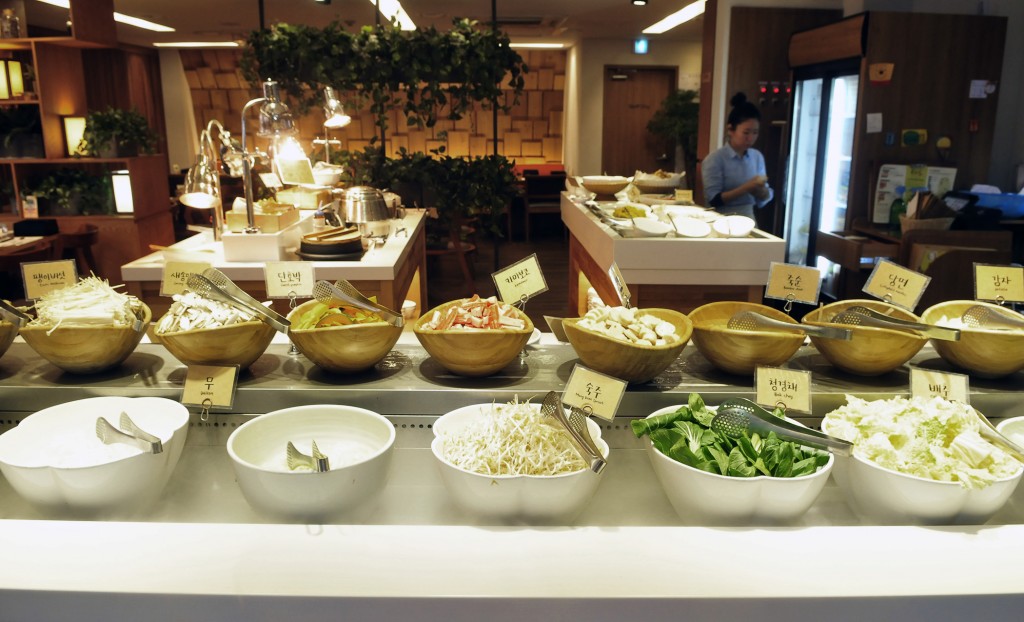 Ilpumheon 일품헌
Welcome to a dining experience that is one part fabulous hot pot dining and one part indulgent Chinese feast. The lunch special, offered from 11 AM to 3 PM, is only KRW 18,000 and offers generous fillings for your hot pot including meat balls made of pork and shrimp that become ambrosias of flavor once submerged in broth. Hanu, or Korean beef, is part of the dinner set ensemble, which also includes a plate of superb sweet and sour pork and a generous number of side dishes and salads. The dinner set is a veritable feast at KRW 28,000; be sure to give your appetite adequate prep.
Despite Ilpumheon's plethora of buffet options, it's the broth that is the real standout. While the color of your typical hot pot broth is close to that of pancake syrup, this broth is a gorgeous black and packed with aromatic Chinese spices. Dates, onions and whole cloves of garlic bob around as the soup quickly reaches a murmuring boil. This is a hot pot spectacular that will keep your senses occupied and pleased.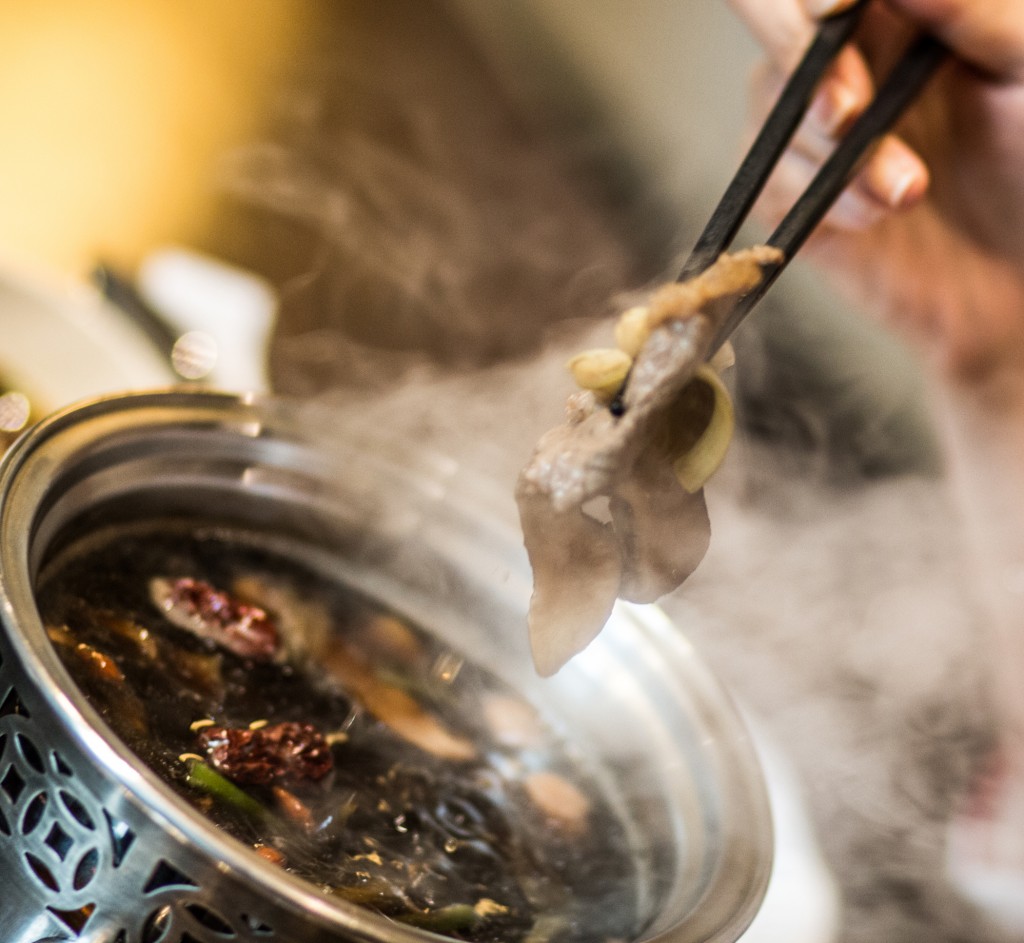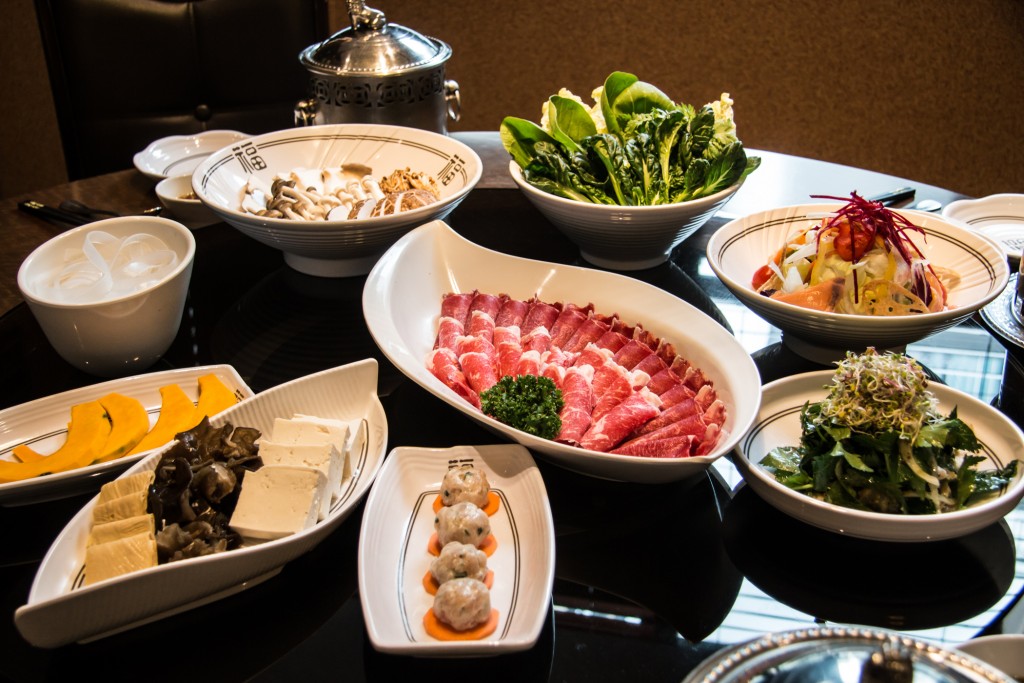 Ilpumdang 일품당
Get your soupy seafood fill in this beautiful minimal space located just steps away from Gwanghwamun Station. Ilpumdang also offers beef shabu shabu, but seafood dominates the menu. An artfully arranged pile of seafood and vegetables accompanies the broth and dipping sauce in the seafood shabu shabu, priced at KRW 25,000, with squid, half a crab, mussels, clams, shrimp and more being yours for the taking. The soy-based dipping sauce for the seafood is really something, packing a powerfully sweet and tangy punch. Green knife-cut noodles go in last and are a colorful treat once they've soaked up the salty broth. If you're interested in something more upscale, there is a snow crab shabu shabu (KRW 60,000) for those whose crab dismembering skills are up to snuff.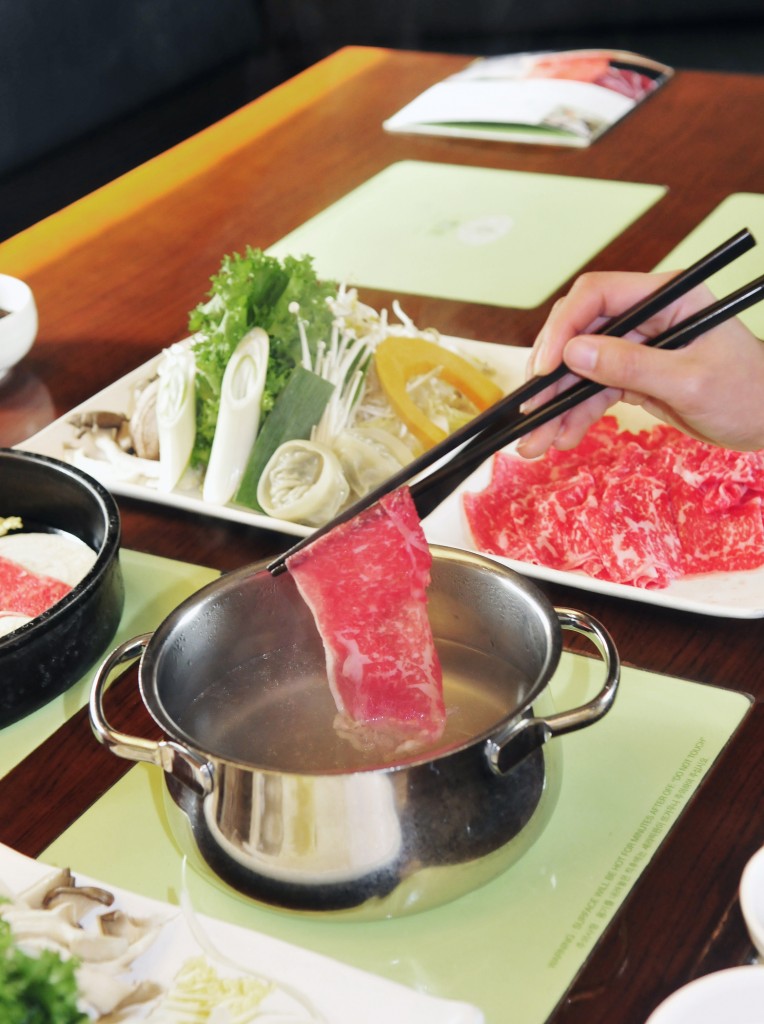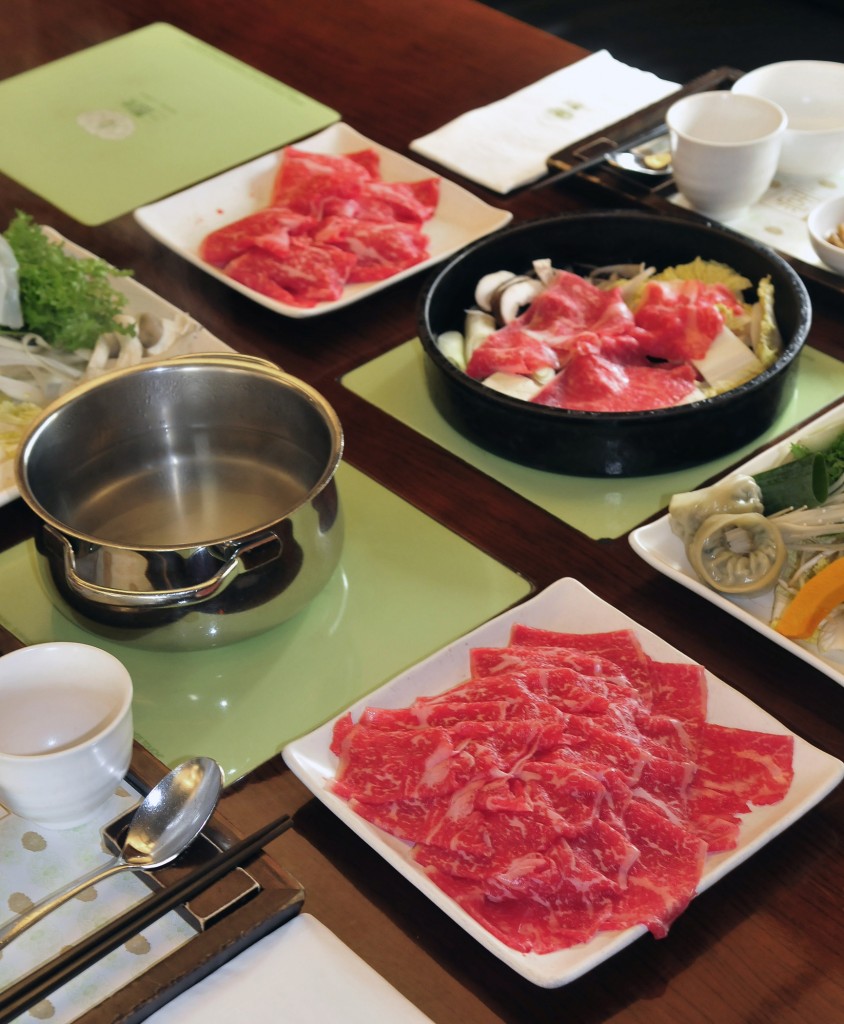 [separator type="thin"]
More info
Lettuce (Let Us) Shabu-Shabu
163-10 Donggyo-dong, Mapo-gu
T.02-338-4952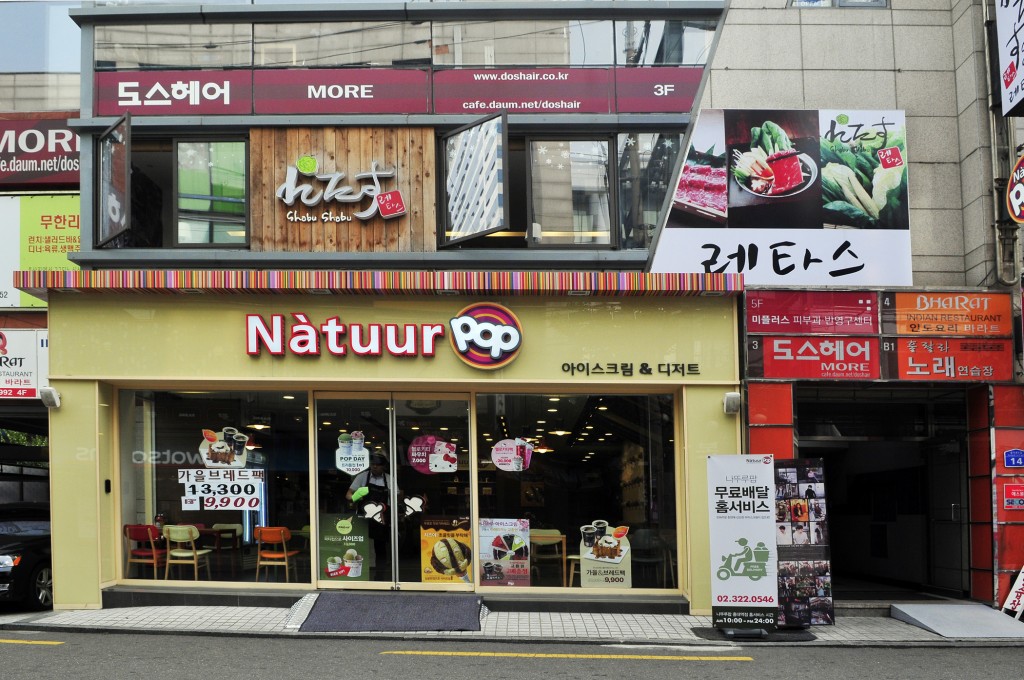 Ilpumheon
1-28 Yangjae-dong, Seocho-gu
T.02-574-7117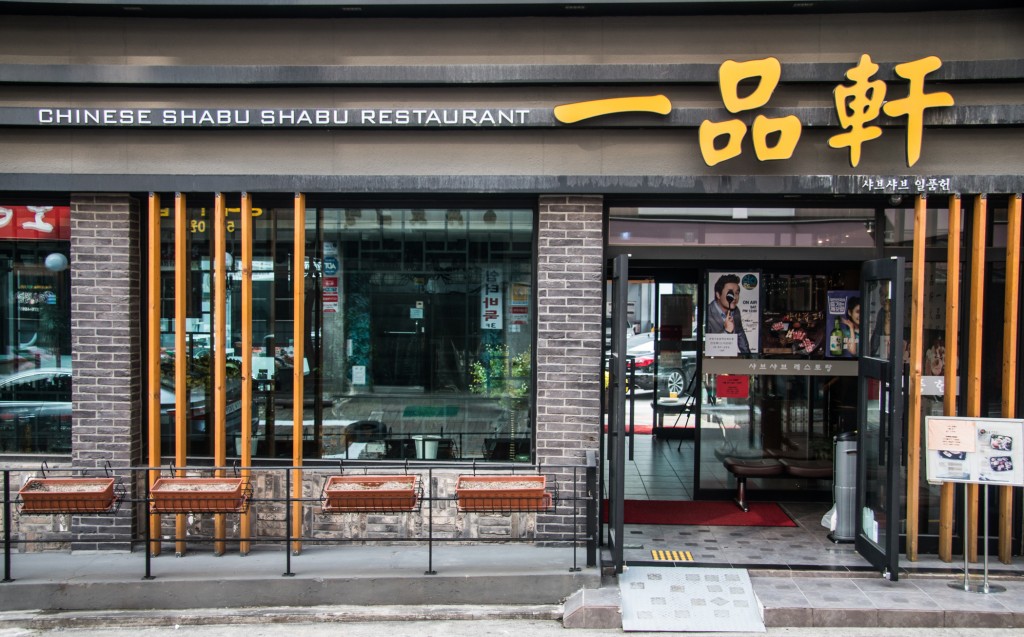 Ilpumdang
16-1 Dangju-dong, Jongno-gu
T.02-733-4949
new.ilpumdang.com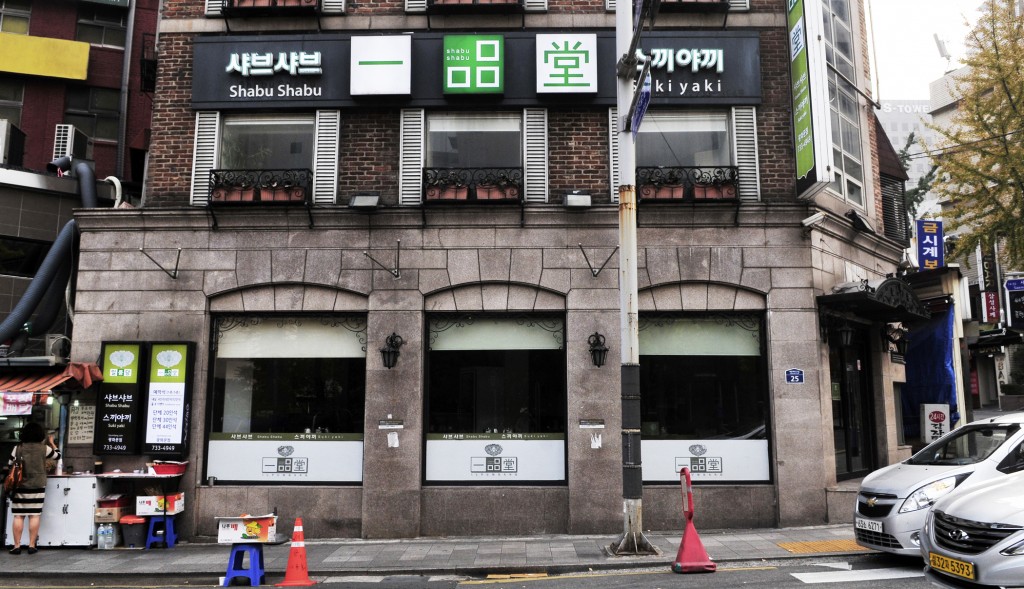 Written by Charlotte Hammond
Photographed by Ryu Seunghoo and Steve Sherk
https://magazine.seoulselection.com/wp-content/uploads/2015/11/RYU6905.jpg
2100
1567
cyn
https://magazine.seoulselection.com/wp-content/uploads/2018/01/Seoul-logo.png
cyn
2015-11-26 10:23:56
2015-11-26 10:23:56
Heavenly hot pot