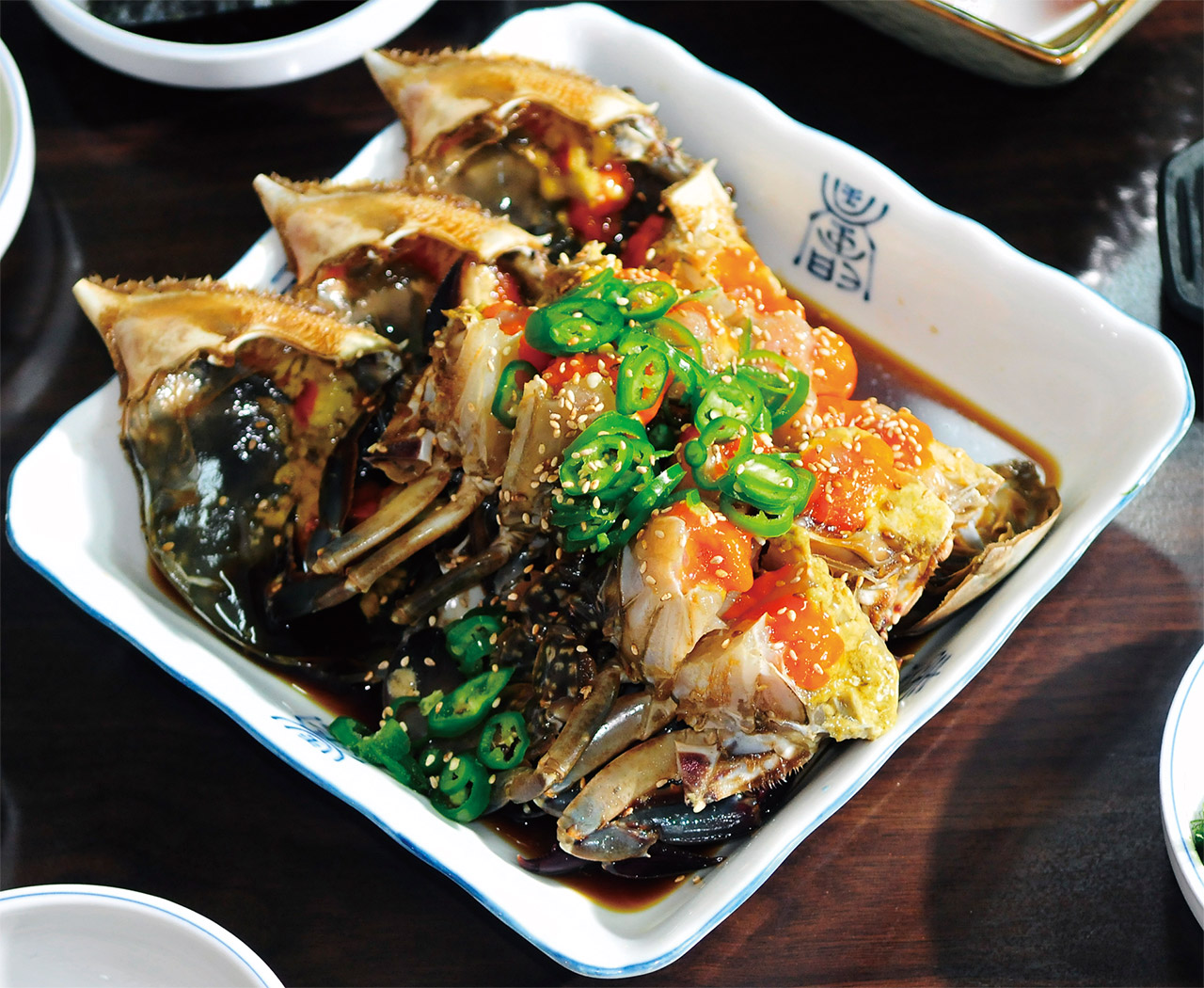 SEOUL takes you on a culinarily international tour of Korea's favorite crustacean
The crab season is among us, and there's no better way to celebrate than by enjoying this nature's gift in its best-dressed forms. Different cultures have a way of boasting their take on this dish, and it's ultimately up to you to decide which one you prefer: Fried, marinated, sauced or seasoned, what's your pick? Let us take you on a visual and vernacular journey of far and near specialties as we globetrot for the best renditions of this fall ingredient, right at the comfort of this ever-diverse city. Crab-tastic, yes?
Boiling Crab & Shrimp   보일링크랩
Down a small street in Itaewon, Boiling Crab & Shrimp brings Louisiana Cajun-style seafood and seasonings to Seoul. Diners have a variety of combos to choose from: tiger shrimp, snow crab, lobster tail, Korean crab and mixed seafood including scallops, conch, mussels and clam. All combos have a variety of seafood mixed in plus corn, sausage and potato, cost between KRW 44,000 and KRW 85,000 and feed 2-4 people. The final products come out in thick plastic bags along with gloves, bibs and a bucket (unless you like eating the shell, you heathen!). Feeling hungrier? Pay a little more whatever sides you want added. Like it mild, medium or spicy? Order it however you want. Pick up a bottle of Cajun seasoning to take home, too. With wine and beer flowing, Boiling Crab & Shrimp adds a little Mardi Gras to Itaewon's growing diversity.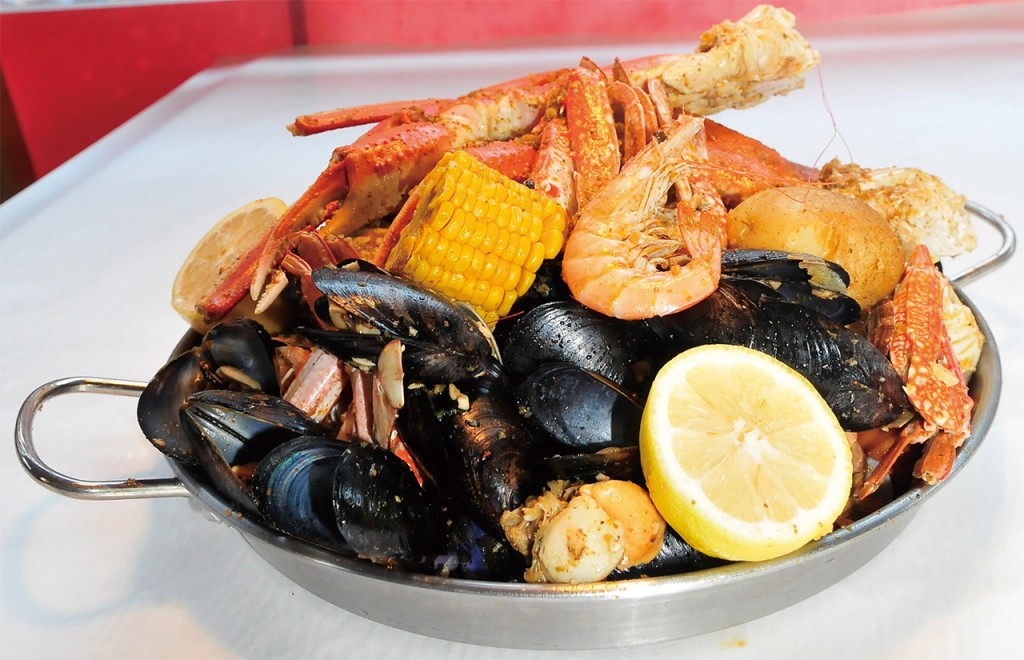 Jinmi Sikdang   진미간장게장
Ten years ago, one restaurant set out to change, once and for all, the way natives and foreigners perceived raw, Korean-style seafood. Word of mouth landed this spot's raw soy sauce crabs (ganjang gejang) on the flavor radar, eventually giving way to a plethora of domestic and international media exposure. So, what's their secret? The technique behind their soy sauce marinade is pivotal, of course – Jinmi's sauce gets boiled for hours before adding the secret in-house ingredients – but where they truly differentiate themselves is in the sea creatures themselves. Only the freshest, highest grade crabs take a dive into an ice bath to be "knocked-out" – as the owner so gently put it – a process that gets repeated multiple times before the crabs are eventually frozen. He notes that crabs should never just be thrown in the freezer right after having been caught; this ice bath procedure is essential. His attention to detail has caught the eyes of many large conglomerates wanting to invest in the restaurant's expansion, but the owner refuses to mass produce and commercialize his prized methodology, closely guarding his time-kept secrets. Well, you do you, sir. If the food here is good enough for top execs and Korean food experts, it's worth a try, or two. You'll see what we mean.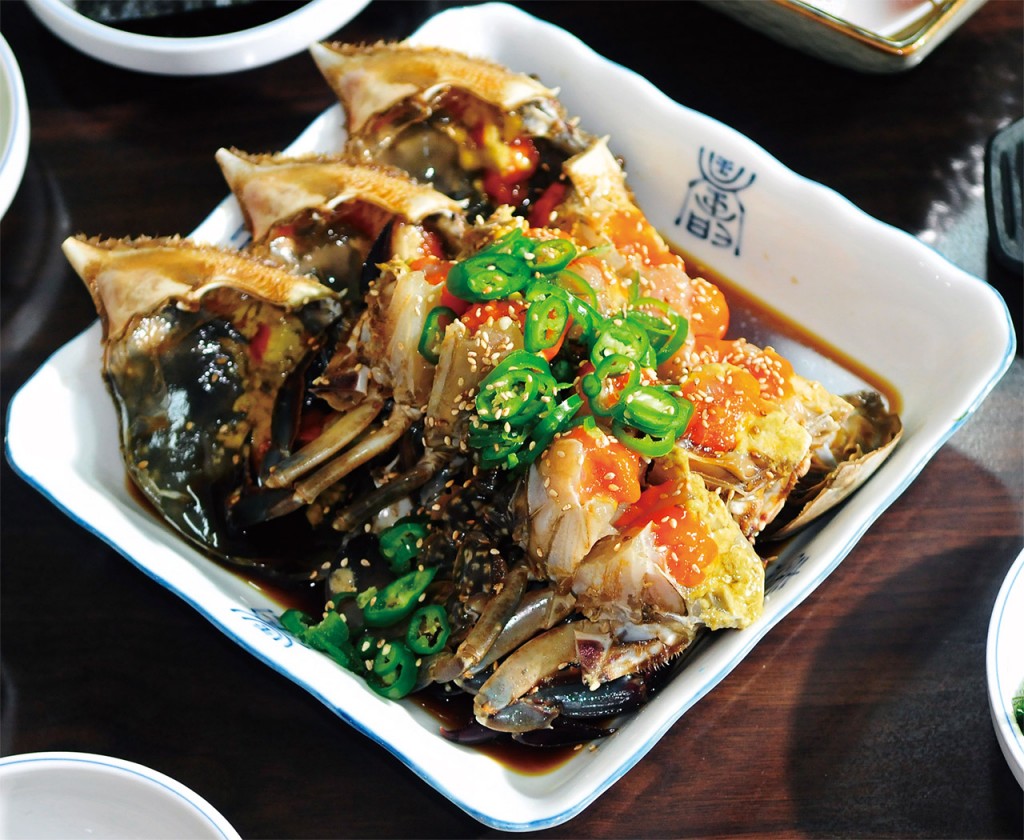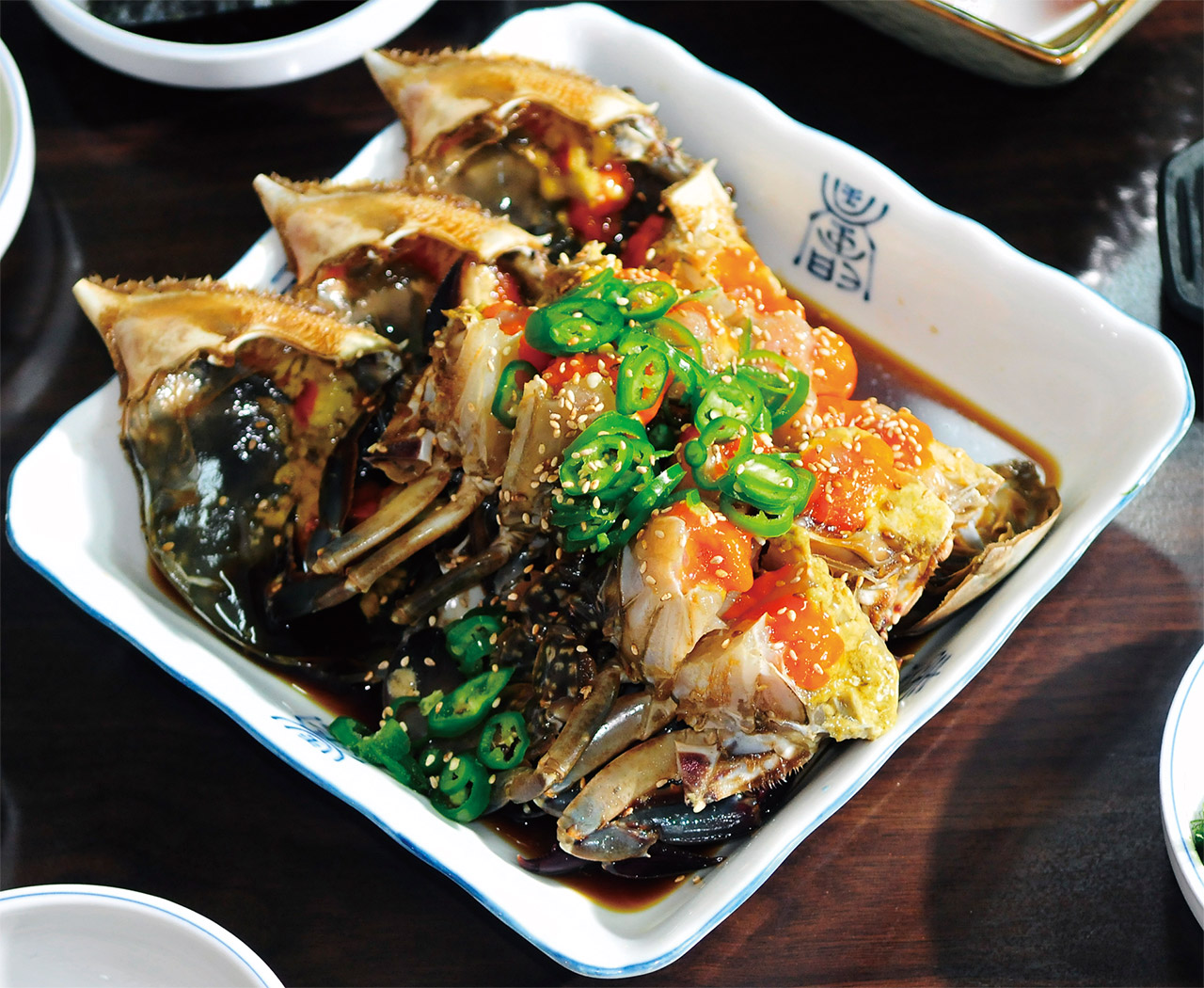 Mao   마오
Is "fried" your thing? Does crunchiness do it for you? Well, these soft shell crabs, batter-coated and fried to perfection (ge twigim), know just how to satisfy all the right senses. With the crabs cut into convenient, bite-sized pieces and paired with chunky red pepper slices, crunchy peanuts and diced green onions, this dish might intimidate the less adventurous with its flaming-spicy appearance, but fear not! Once you dig in, the surprisingly soft crabs would make you forget that you're actually biting into its shell (which can actually be eaten with this type of crustacean). Moreover, the added chew from the peanuts and random mini fried bits adds to the overall textural experience that keeps you guessing and reaching for more. With both crispiness and a crunch, there's no greater munch. Get crackin'.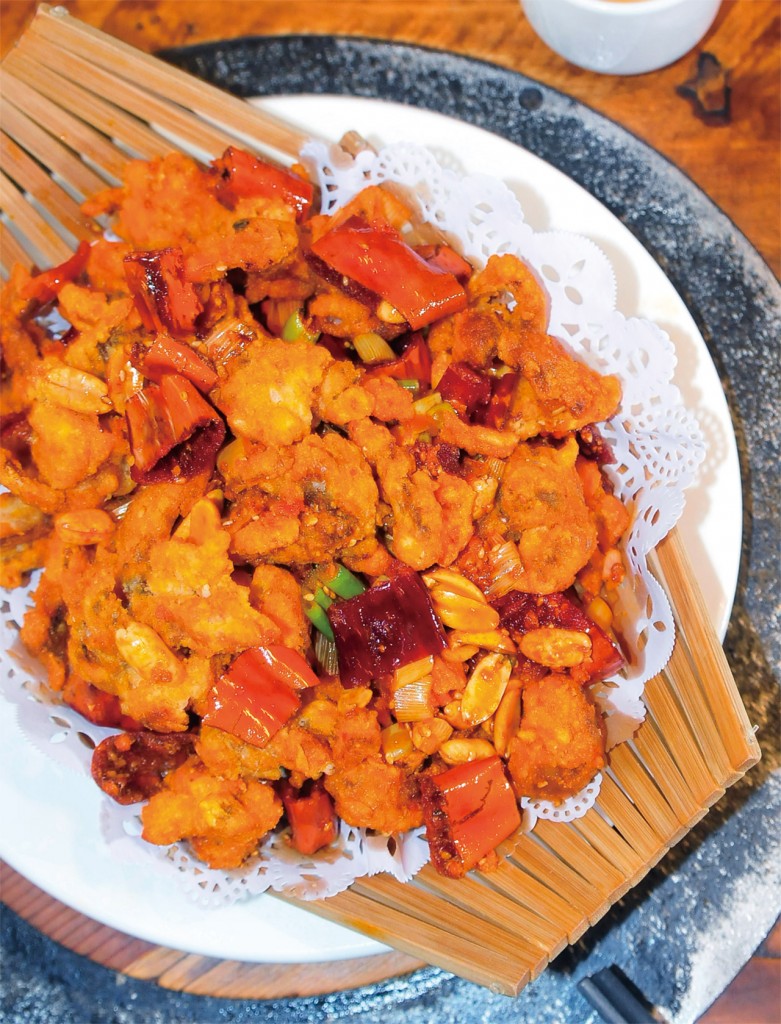 Khaosan 카오산
When seeking out authentic Thai food at Khaosan, keep an eye out for a curry that lets ordinary crabs reach divine dimensions. Though this dish will make you to get creative as you force all the meat out of the shell yourself, relish in slathering it with the delectable curry sauce. And don't forget to order a bowl of rice on the side, so you can have a perfectly pristine palette when you start to taste the spices and pepper oil, delicately balanced by coconut cream and veggies. Try to be as ladylike as you can while you eat this, as one spill on your shirt and you might as well kiss it goodbye – especially a light-colored anything. I told the owners they should start carrying bibs in house, but if that order hasn't gotten through by the next time I visit, I might just have to bring one myself to ensure safekeeping. As for the yellow stain on my hands – which was still there two days later – well, that's just a badge of honor that I'm doing my job just fine. Good eatin'!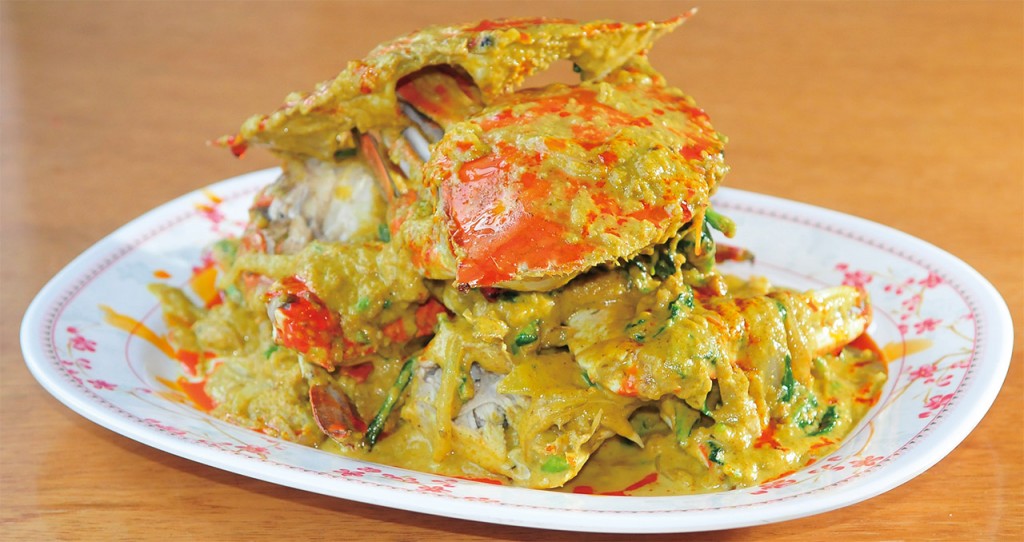 [separator type="thin"]
More info
Boiling Crab & Shrimp
21 Itaewon-ro 14-gil, Yongsan-gu
T.02-792-8864
www.facebook.com/boilingcrab.korea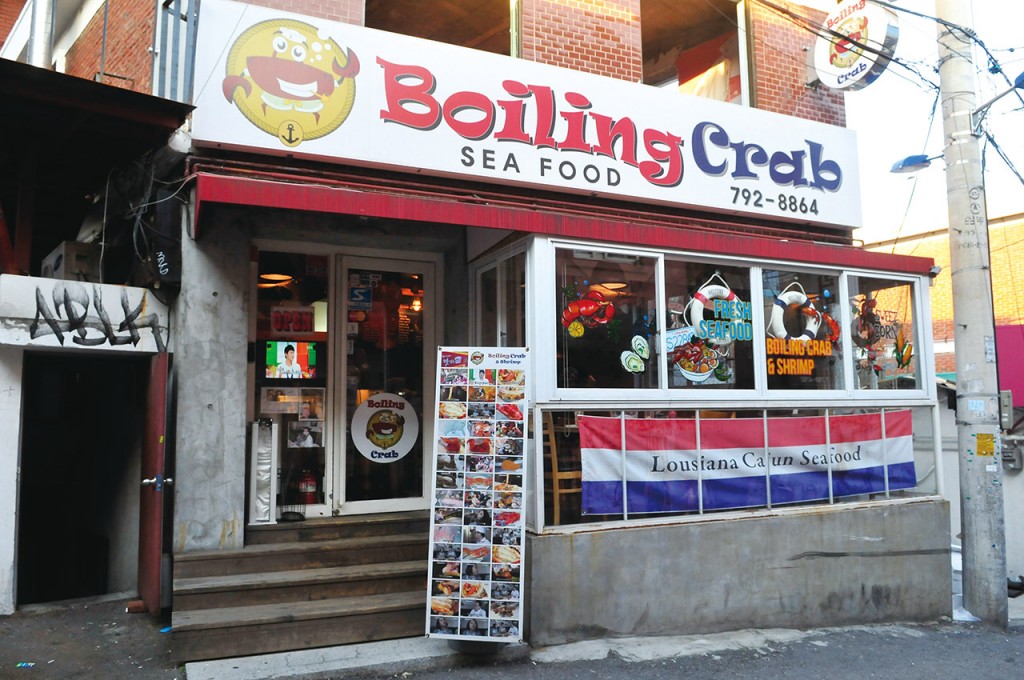 Jinmi Sikdang
105-127 Gongdeok-dong, Mapo-gu
T. 02-3211-4468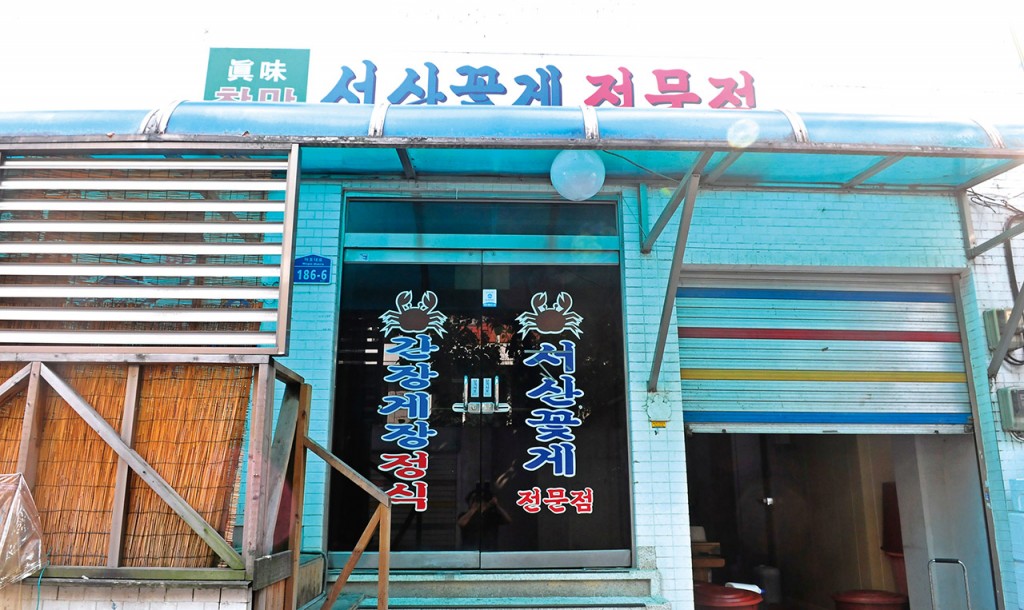 Mao
228-6, Itaewon-dong, Yongsan-gu
T.02-793-8845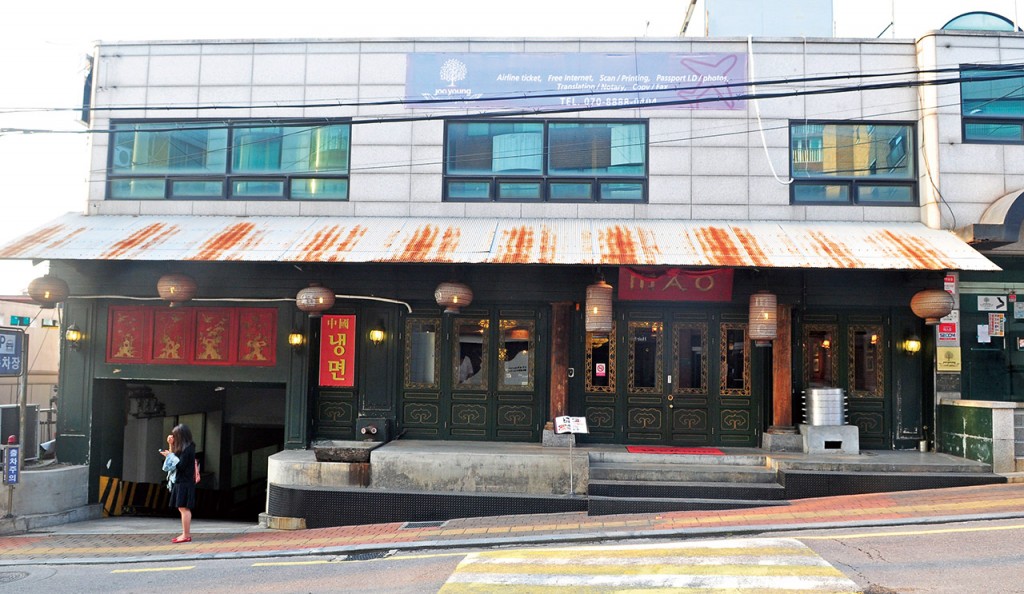 Khaosan
13 Itawon-ro 20-gil, Yongsan-gu
T. 02-790-7029
Search "Khaosan Thai" on Facebook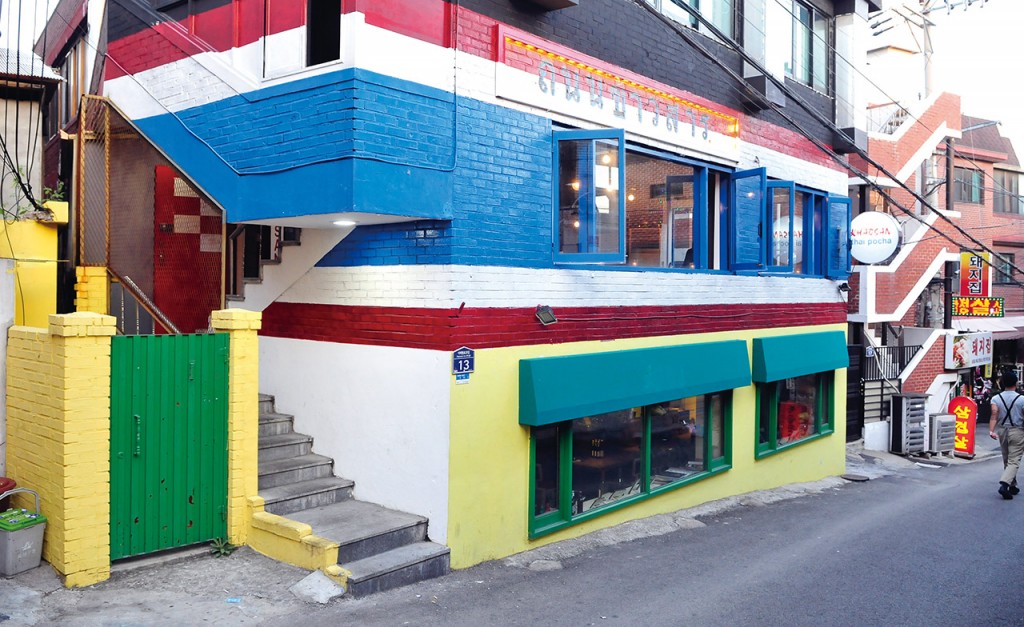 Written by Sue Ahn and Robert "Bob" Kienzle (Boiling Crab & Shrimp)
Photographed by Ryu Seunghoo
https://magazine.seoulselection.com/wp-content/uploads/2015/09/RYU5990수정.jpg
1050
1280
cyn
https://magazine.seoulselection.com/wp-content/uploads/2018/01/Seoul-logo.png
cyn
2015-10-17 16:16:12
2015-10-17 16:16:12
Going Crabbing