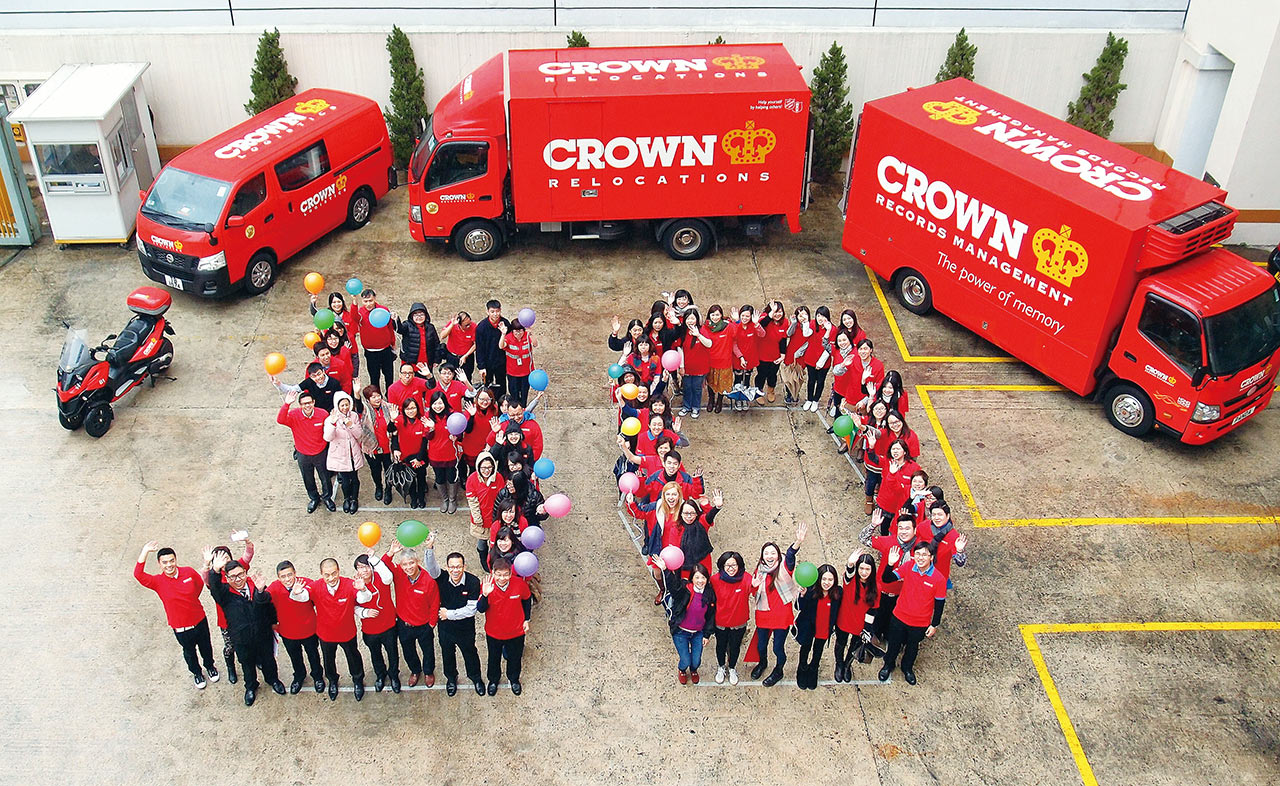 Crown Relocations relies on 50 years of moving experience to make your transition to life abroad as painless as possible
Moving is often a stressful experience. This is doubly so when moving to a new country, where the logistical difficulties of the move are compounded by the pressures of adjusting to a new culture, often in an environment where you don't speak the local language. It's an undertaking that can leave even the most experienced globetrotter feeling exhausted.
The good news, however, is that Crown Relocations is here to help. Celebrating its 50th anniversary this year, Crown  relies on its talented staff and decades of experience helping businesses and individuals relocate and assist you in making a seamless transition to your new life overseas. The company provides a wide range of relocation services to clients prior to, during and after the move, including shipment of household goods, storage facilities, help with immigration procedures, language training and even pet relocations.
Beginning your Korean adventure
Crown's team in Seoul has been helping expats settle in the Korean capital since 1998. One of the world's great cities, Seoul can be a bit daunting for newly arrived expats trying to make their way around for the first time. The metropolis is sprawling, the public transportation system is extensive and communication is often rendered difficult due to the language barrier.
This is where Crown steps in.
Crown's services begins with your personal Move Manager who will guide you through the entire relocation process in the comfort of your home country. Crown will also survey your home to help you decide what's best to take with you and what's best left behind. Once that is completed, a fully trained packing team will pack up your things and safely ship them to Korea.
From transportation to intercultural services
Crown began as a moving company, and this heritage business still forms the core of Crown Worldwide Group's extensive menu of services. The company owns and operates over 200 facilities in almost 60 countries, ensuring secure handling of personal belongings. Crown's "Move Management" system and "One Point of Coordination" structure simplifies the moving process by providing informed and responsive service, from pre-move planning through to settling into the new home. What's more, Their unique online tracking tool lets you know where your belongings are in real time.
Pet owners should rest at ease, too. With a network of pet transfer specialists, Crown attends to all registrations, special travel requirements and medical regulations, and guides you through these details, so you can feel confident that Fido will arrive at his new home safe, sound and happy.
Crown's settling-in services give prospective expats a chance to learn about their new destination prior to the big move and, importantly, find the perfect accommodation to fix the client's budget and needs. Preview trips arranged by expert consultants take you on a fact-finding trip to Korea (or any of 60 other destinations) so you can get a feel for how things are done. Its property services, meanwhile, advise clients on finding a place to live. With extensive contacts in the local housing market, they can easily take care of the formalities of securing a new home. Crown also helps you set up bank accounts, organize basic utilities, get a driver's license and even provides an orientation service so you can get to know your new neighborhood.
Employee and family support
A common concern for expatriates with families is education. Here, too, Crown Relocation strives to ease the client's stress. Its relocation specialists provide inside information on local schools, arrange visits and coordinate admissions.
Crown also provides a range of intercultural training programs. This includes executive coaching programs tailored to specific challenges faced by executives working in a new culture and communication classes to help make you better understood in your new country. Language training, meanwhile, gives you greater confidence in both business and social situations.
FYI> www.crownworldwide.com, T. 02-796-5717
Written by SEOUL staff
https://magazine.seoulselection.com/wp-content/uploads/2015/07/Hong-Kong.jpg
786
1280
cyn
https://magazine.seoulselection.com/wp-content/uploads/2018/01/Seoul-logo.png
cyn
2015-07-31 17:27:46
2015-07-31 17:27:46
Begin your adventure worry-free