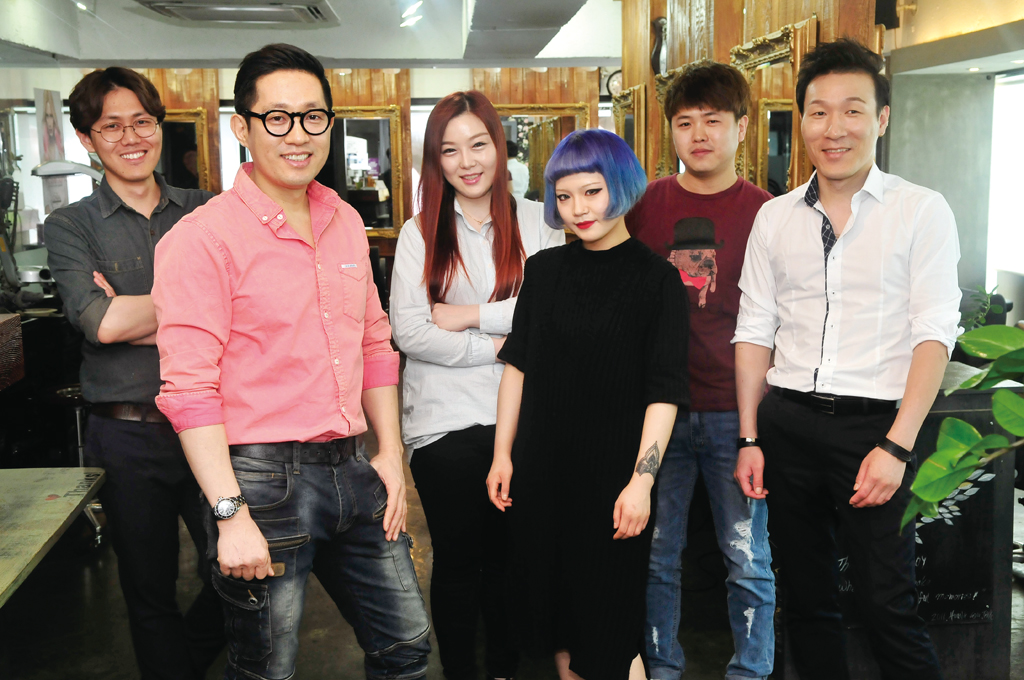 Hair & Joy's unrivaled staff make the Hongdae salon an expat favorite
Hair & Joy" is an expertly run hair salon in the hip Hongik University district offering services especially tailored to the needs of international customers.
It's a place where English is not only spoken but spoken freely.
This is critical, as there are few expat resident in Seoul who haven't experienced a disastrous day at the hair salon borne of the inability to communicate with the stylist.
Waiting for your ravaged hair to recover can be hellish. Fortunately, Hair & Joy is here to help.
Like many Western hair salons, Hair & Joy operates on appointment-first basis, a system familiar to most expats. More importantly, Hair & Joy knows its way around a Western head of hair. They'll know which colors look most natural on Westerners, and they now how to bring them out.
Overseas experience
Hair & Joy CEO Jung Sungtae, known by his English name of Johnny, served as art director at London's renowned Rush Salon for three years. He was even nominated by leading UK daily The Guardian as one of London's best hairdressers – no mean feat, as London is widely considered the center of the hair styling world. A graduate of Toni & Guy's Full and Advanced courses, he also completed the Vidal Sassoon Academy's London Advanced Course, one of the most highly regarded training regiments on the planet.
Johnny, in fact, sets the tenor for his entire staff. Hair & Joy's crack team of stylists is comprised almost entirely of graduates of Toni & Guy's and the Vidal Sassoon Academy's rigorous training programs. Worry not – you can entrust your hair to them.
Hair & Joy doesn't paper the city's walls and airwaves with advertising like some of Seoul's other big chains do, but then again, there's really no need – through sheer word of mouth alone, the salon's reputation has spread through Seoul's English-speaking expat community, making it one of the most popular hair salons among international residents.
Color and stylings
Two services in particular have earned positive word-of-mouth reviews are Hair & Joy's colorings and cuts. In the case of colorings, Hair & Joy gets natural results by using a toner after the hair is highlighted. What you get is a perfect hair color that looks as if it were done by a top Western stylist.
Hairstyling, meanwhile, plays a much bigger role in determining a person's particular image. Women, in particular, often anguish over how to best style their hair.
To get the perfect hair, the most basic thing is smooth communication – your designer needs to understand what you want, and he or she must understand quickly. When it comes to getting the sophisticated styling one of our clients desires, Hair & Joy is one of the few places in Seoul where an expat is guaranteed to get what they are lookin for. Each and every stylist has studied abroad and/or built up his or her career overseas, making it easy to understand what expat customers want and see that it's executed well. Besides communication, talent is also very important, and Hair & Joy doesn't disappoint in the area, either.
"We mostly use Wella products, which don't irritate the scalp, and we're stocked with the brands and colors which are most-sought after by Westerners, but the most important thing is the touch of the specialist who can get the most out of the best products," explains Johnny. "In particular, because Western hair is very different from Asian hair, it's important to entrust your hair to a designer who understands the differences from a technical point of view."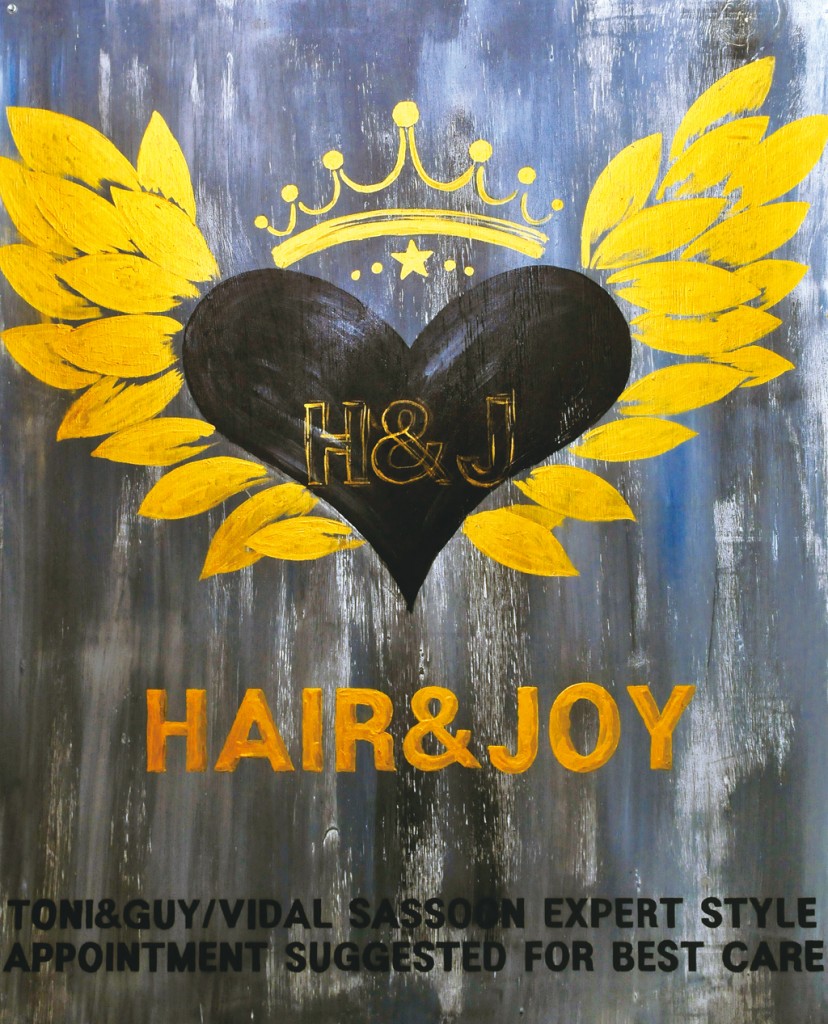 [separator type="thin"]
More info
Hair & Joy
Hair & Joy is easy to get to: Walk two or three minutes from Exit 8 of Hongik University Station홍대입구역 (Line 2).
T. 02-363-4253, 010-5586-0243
www.hairandjoy.com
Written by SEOUL Staff
https://magazine.seoulselection.com/wp-content/uploads/2015/06/RYU4256.jpg
680
1024
cyn
https://magazine.seoulselection.com/wp-content/uploads/2018/01/Seoul-logo.png
cyn
2015-06-16 20:49:46
2015-06-16 20:49:46
Communication and talent