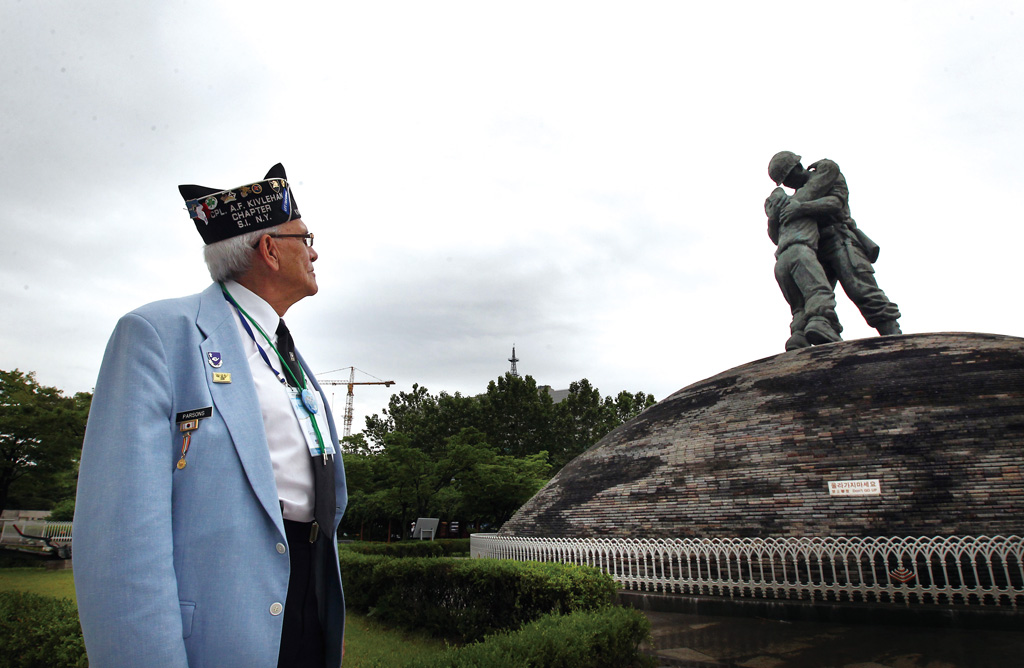 War Memorial of Korea 전쟁기념관
Pay tribute to those who made the ultimate sacrifice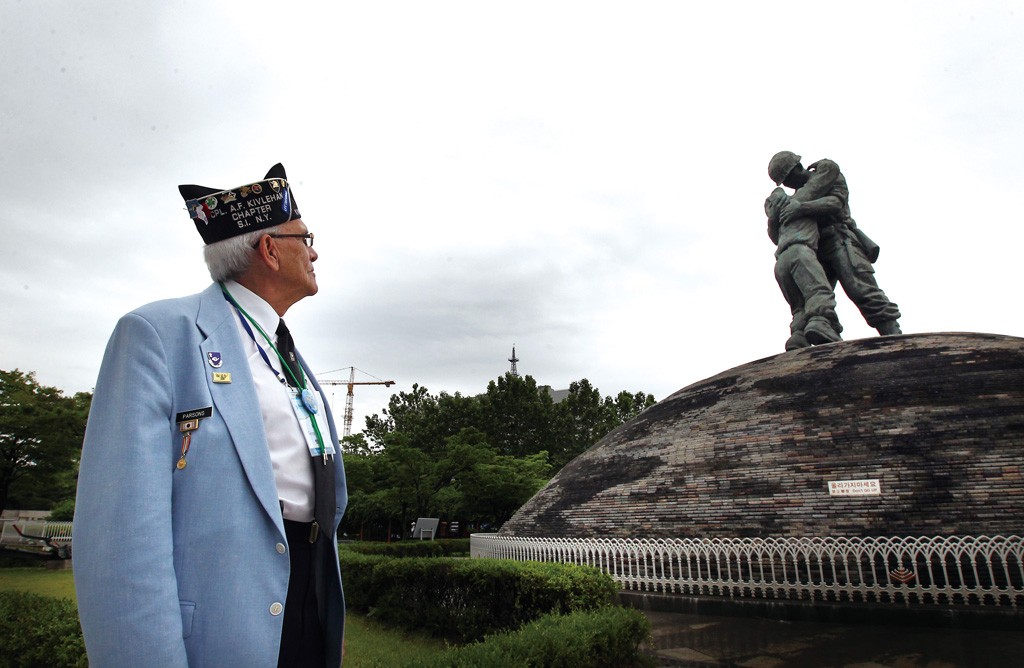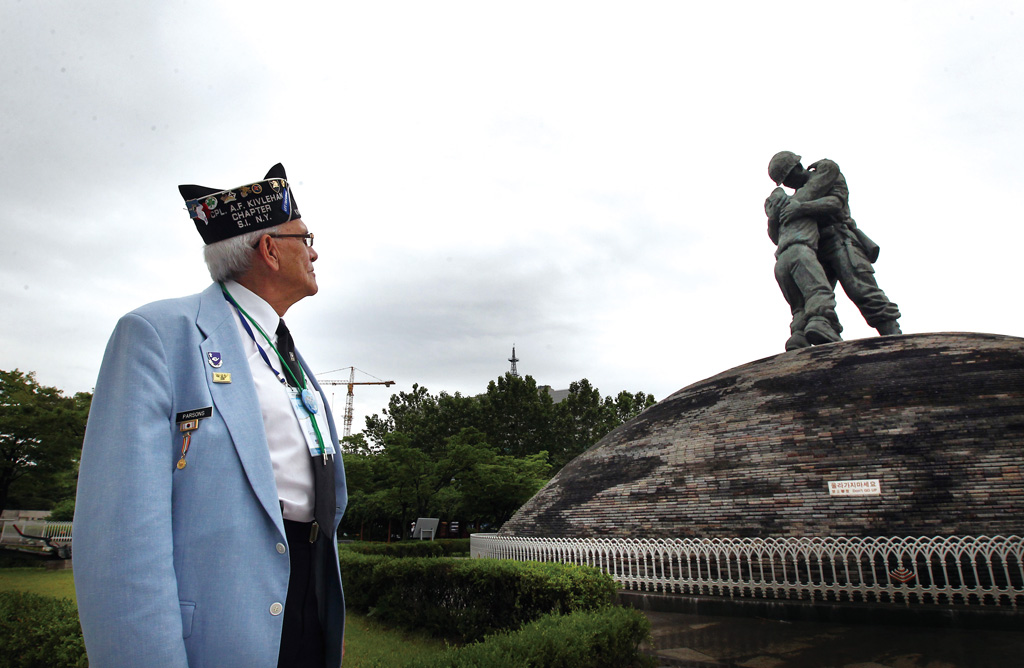 June 25 marks the 65th anniversary of the start of the Korean War (1950-1953), and the War Memorial of Korea is a good place to learn about this tragic conflict. Part memorial and part museum, the sprawling complex in Yongsan is home to about 9,000 war-related artifacts housed in both indoor and outdoor exhibits. The kids will love the large numbers of tanks, fighter planes, missiles and artillery pieces – many of which were captured during the Korean and Vietnam wars – on display on the outdoor lawn. Much more solemn, however, are the memorial cloisters where you'll find the names of each and every South Korean and U.N. soldier who fell in the Korean War. While the Korean War gets pride of place, there are artifacts from the entirety of Korean military history, from ancient battles to more recent actions in Iraq and Afghanistan.
FYI>  Hours: 9 AM to 6 PM, closed Mondays
Admission is free.
T. 02-709-3139 / www.warmemo.or.kr
SEE> Don't miss the life-sized replica of a geobukseon, or turtle ship, the style of warship used by 16th-century admiral and war hero Yi Sun-sin to devastating effect against Japanese invaders. It can be seen in the Joseon Dynasty military history hall.
EAT> Itaewon, Gyeongnidan and Haebangchon – aka the trifecta of greatest international food neighborhoods on the Korean Peninsula – are just a short walk away. Off the radar to international visitors but plenty well-known to local foodies is Myeonghwawon (T. 02-792-2969), a Chinese restaurant located right next to the memorial on the Samgakji Station side. The humble establishment serves some of the finest tangsuyuk, or sweet and sour pork, in the city. They're closed on Sundays, though.
GO> Exit 1, 11 or 12 of Samgakji Station (Line 6)
[separator type="thin"]
Namhansanseong Fortress 남한산성
Beautiful views from a virtual museum of Asian fortress design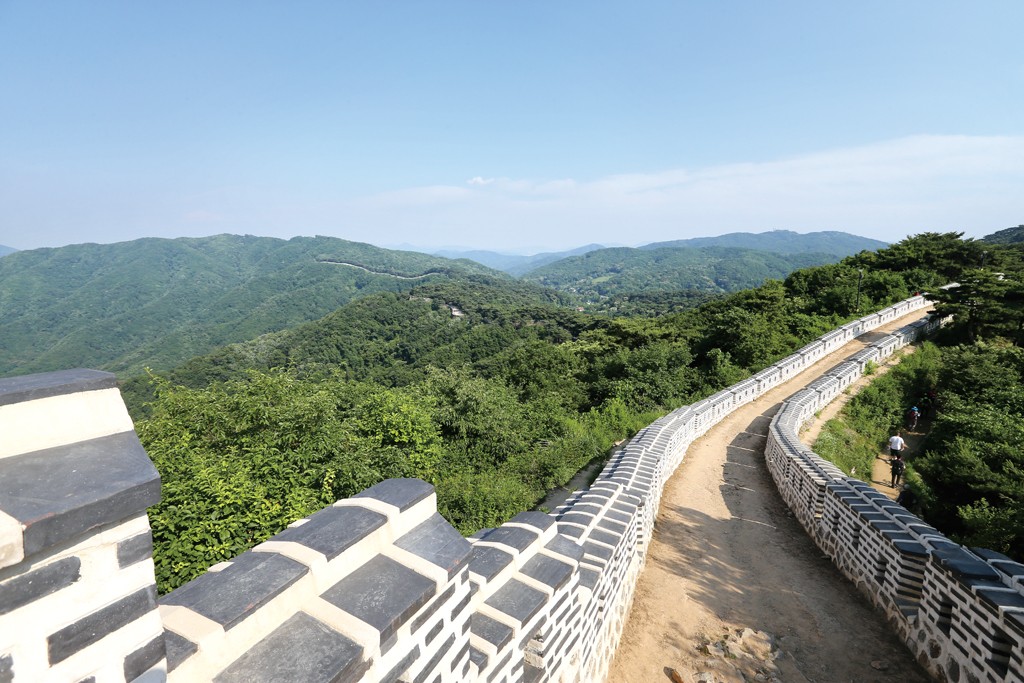 A UNESCO World Heritage Site, Namhansanseong Fortress has a history that goes back to the Three Kingdoms Period (220-280), but the current incarnation dates from a 1623 restoration. It is most famous for a 1636 siege when its outnumbered Korean defenders held out for 47 days against an invading Manchu force until King Injo, who had taken refuge behind the walls, finally surrendered. Technologically advanced for its time, the bastion incorporates elements of Chinese and Japanese fortress design, making it something of an outdoor museum of East Asian military engineering.
The fortress has about 12 km of walls, and includes old wooden command pavilions, several Buddhist temples and a restored palace used by the kings of the Joseon Dynasty (1392-1910) during national emergencies such as invasion. Hiking trails offer inspiring views over Seoul and the surrounding Gyeonggi-do region.
FYI> namhansansung.or.kr
SEE> The observation deck near the West Gate is a
popular spot for Korean photographers – the views of the setting sun and Seoul at night make it worth the wait.
EAT> The rotary where the bus drops you off is surrounded by Korean restaurants, many specializing in baeksuk, or Korean chicken soup. This writer personally likes Baekjejang (T. 031-746-7296), an atmospheric hanok restaurant specializing in hanjeongsik, or Korean banquet cuisine.
GO> Take Bus No. 52 or 9-1 from Exit 1 of Sanseong Station (Line 8).
[separator type="thin"]
Buam-dong 부암동
Slow down and relax in Seoul's mountain retreat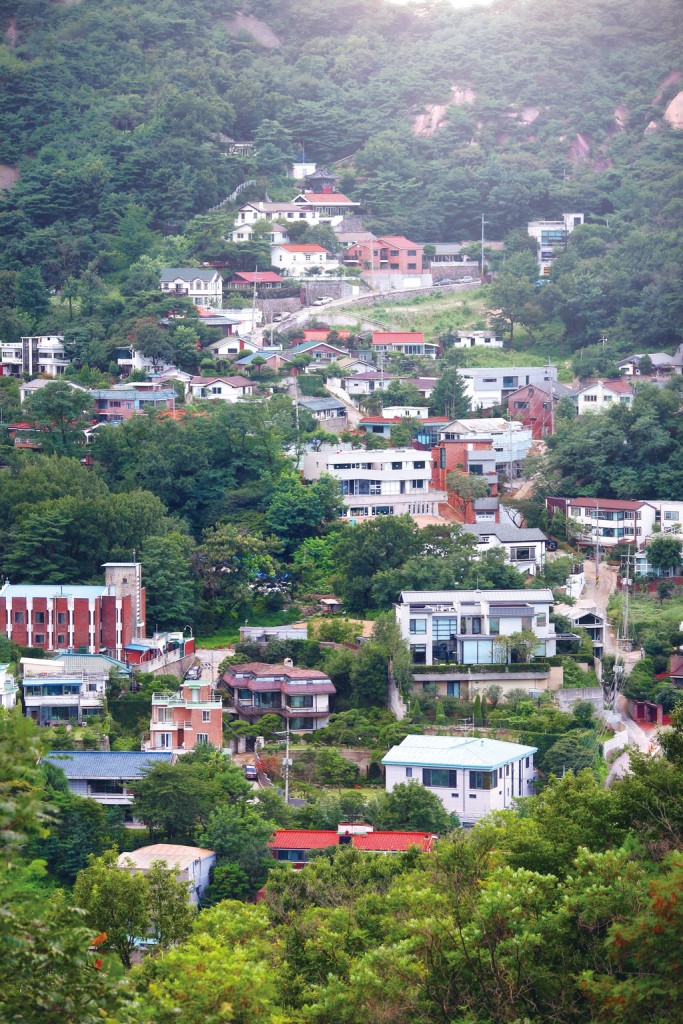 The best way to describe Buam-dong would be to call it a charming little mountain town in the heart of Seoul. Hidden away in a pass between Mt. Bugaksan and Mt. Inwangsan, this quaint, laid-back neighborhood of small eateries and galleries has yet, we're happy to report, to be overrun by tourists, possibly in part due to the fact that getting there requires a bus ride (albeit a short one) from the nearest subway spot. You'll still find lots of people, especially on a weekend, but you will have no problem wandering the alleyways in peace and tranquility. Buam-dong is also a good base from which to launch explorations of Seoul's old city walls. One of the structure's smaller gates is located right at the entrance to the neighborhood.
While you're in the area, but sure to check out Seoul Museum, a modern art gallery whose most notable quality may be the 19th-century Joseon Dynasty villa that sits on the museum grounds, and the Whanki Museum, a beautiful exhibit space dedicated to the work of the late Kim Whanki, one of the fathers of Korean abstract painting.
FYI> If you're going to hike along the old city wall on Mt. Bugaksan, remember that you need to have a valid ID, you can only enter the trail between 9 AM and 4 PM and you must be off the mountain by 6 PM.
EAT> There are lots of good places in the area to get stuffed. One of the highlights is Jaha Sonmandu (T. 02-379-2648), which specializes in handmade dumplings. A couple of places, such as Sai (T. 02-395-4242) and Gyeyeolsa (T. 02-391-3566), have made a name for themselves doing old-school fried chicken. For coffee, try Sanmotungi (T. 02-391-4737) and Club Espresso (T. 02-764-8719).
SEE> A space dedicated to one of Korea's most-loved poets, the Yun Dong-ju Literature Hall, located just in front of the overpass at the entrance of Buam-dong, is one of Seoul's best small museums.
GO> Take Bus No. 1020 or 7022 from Exit 3 of Gyeongbokgung Station (Line 3) and get off at Buam-dong Community Service Center.
[separator type="thin"]
Haebangchon 해방촌
Great food with a side of art as HBC comes into its own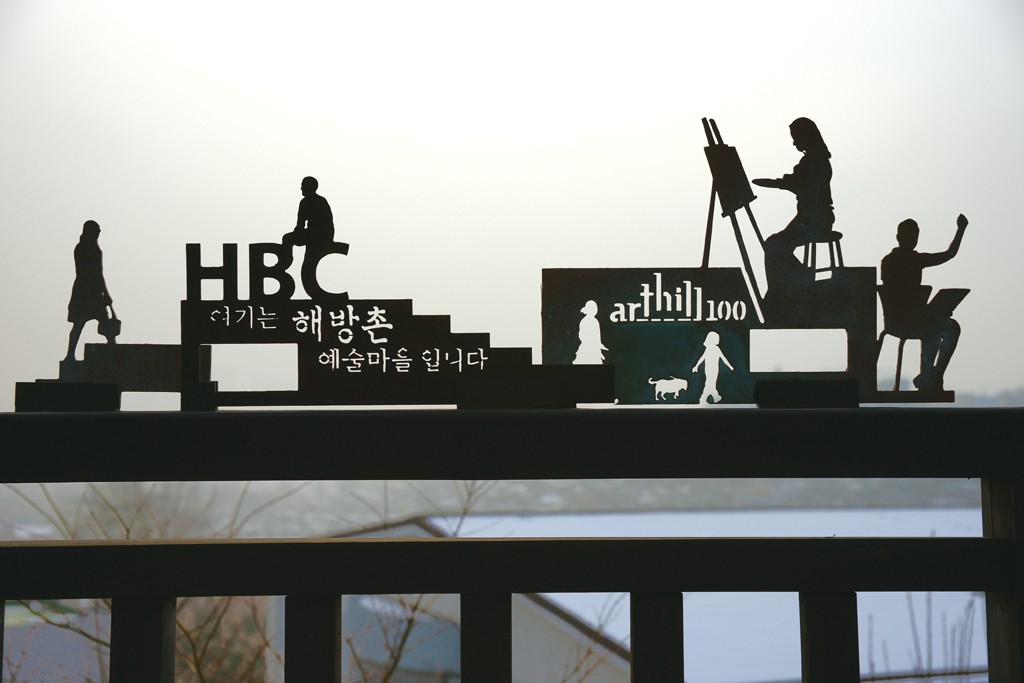 While the nearby Gyeongnidan district has been getting most of the recent attention, Haebangchon ("Liberation Village"), too, is becoming quite the charming dining and nightlife spot. Formed after the Korean War by North Korean refugees and more recently a popular residential district for Western and Nigerian expats, the hillside neighborhood has long been full of foreigner-friendly restaurants and cafés, and the selection is definitely on the rise. The authorities have recently gotten it in their heads to rechristen the neighborhood as "HBC Art Village," and sure enough, you'll find works of public art displayed here and there, although some of the more "unofficial" graffiti art may also be of interest. Follow the main drag to the top of the neighborhood and you'll come to Mt. Namsan's beltway road and the views it provides.
EAT> You'll find wall-to-wall restaurants, including several of the now obligatory pizza and craft-beer joints. A local institution is Jacoby's Burger (T. 02-3785-0433), where the burgers come big and customizable. One of this writer's favorite sandwich shops in HBC – nay, Seoul – is Casablanca (T. 02-797-8367), which dishes up mouthwatering but reasonably priced Moroccan sandwiches served on New Orleans baguettes.
SEE> A local landmark, as well as a piece of painful modern history, is the 108 Steps, a flight of granite steps erected by the Japanese during the colonial era to aid access to the big Shinto shrine (since demolished) they'd built on Mt. Namsan.
GO> The entrance to Haebangchon is a short walk from Exit 2 of Noksapyeong Station (Line 6).
https://magazine.seoulselection.com/wp-content/uploads/2015/05/PYH2011062410400001300.jpg
668
1024
cyn
https://magazine.seoulselection.com/wp-content/uploads/2018/01/Seoul-logo.png
cyn
2015-06-04 14:55:05
2015-06-04 14:58:33
Seoul Travel Bits