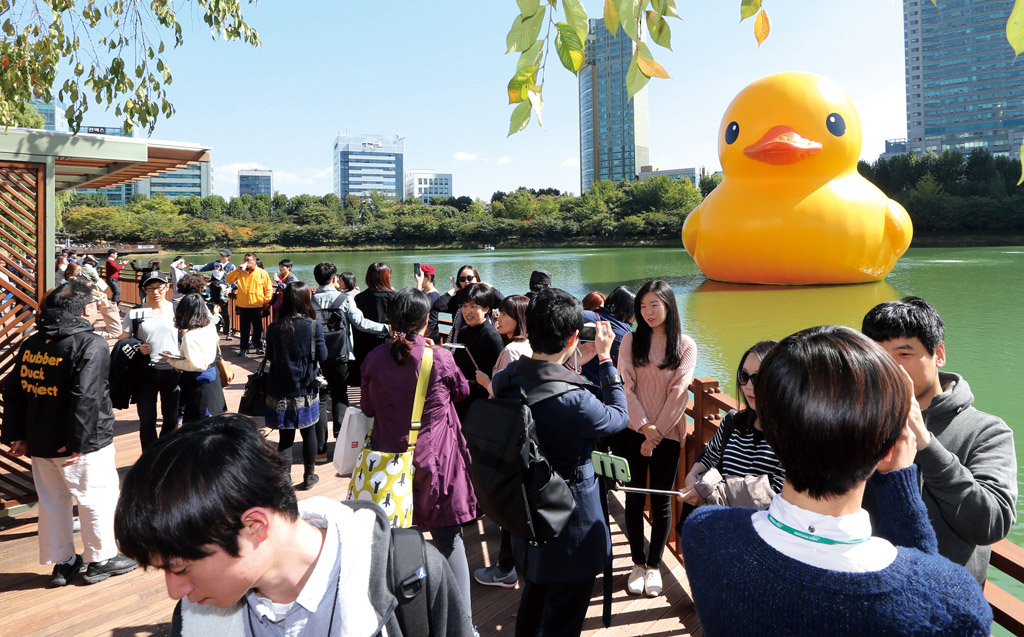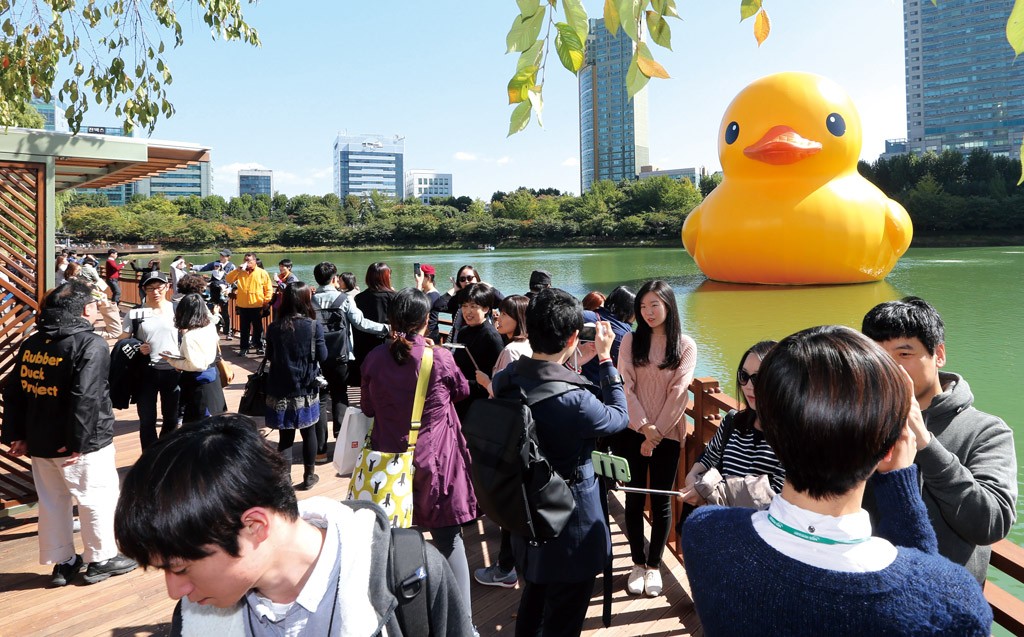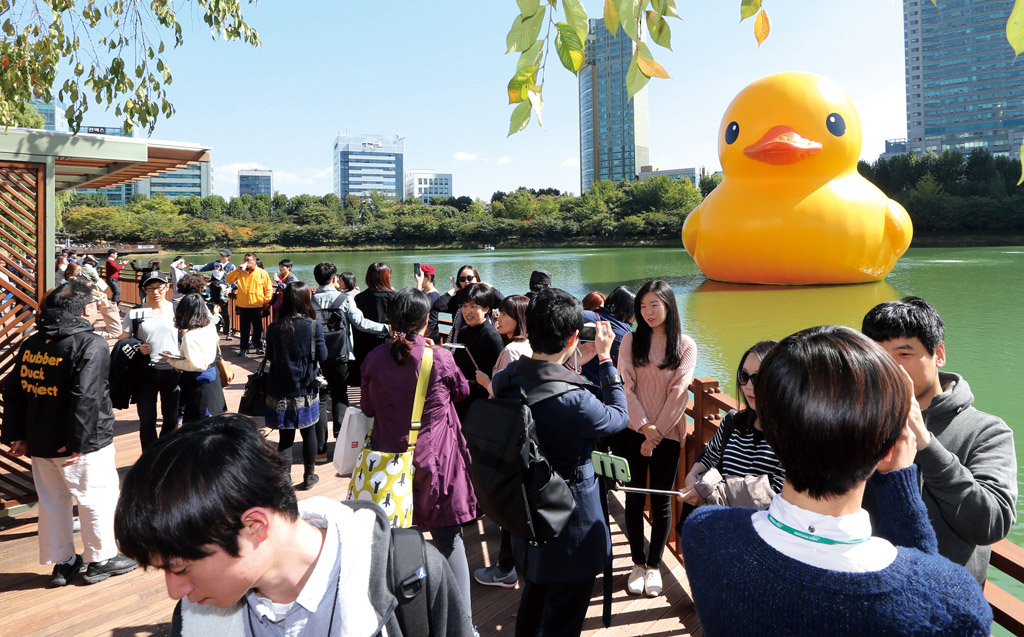 Men at work – Seokchon's construction sites through the ages
There's so much symmetry in Seokchon's layout that it often feels as if you could fold the neighborhood over on itself just about any which way and its halves would fit snugly together with a satisfying little click. Two main roads divide the neighborhood into even parts, each with secondary and tertiary roads in more or less the same places, covering more or less the same distances, forming a web around more or less identical apartment buildings. Risking monotony, the area is enlivened by two main features, one that epitomizes that symmetry and another that interrupts it.
Mirrored waters
In the days before Gangnam was, well, Gangnam, this part of Seoul wasn't yet Gangnam. It was just gang, or river, part of a branch of the Hangang River that ran through here. Then, in the early 1970s, the city went a little bit Dutch, initiating a land reclamation project and creating Seokchon Lake (석촌호수) in the process. The lake consists of two matching ovals joined by a thin channel, and its entire perimeter is encircled by two parallel paths – a lakeside one for jogging and strolling, and one higher up for biking and dog walking. Dotted around the lake are exercise facilities, interactive digital information kiosks and public bookshelves.
The screaming that you hear as you make your way around the lake is coming from Magic Island, the outdoor section of the Lotte World amusement park. Taking up much of the lake's western half, the island features roller coasters, a drop tower and lots of couples in matching bunny ear headbands.
Stone village
Seokchon's symmetrical topography is broken up by the Seokchon-dong Ancient Tombs (서울 석촌동 고분군), a crooked swath of green west of the station. Seokchon means "stone village," and the name likely stems from the prevalence of stone tombs that once existed in the environs. A 1917 map marked over 290 in the area, but the intervening century, full of war and hurried development, saw this number shrink to eight, several of which are here.
The tombs date to the Baekje period (18 BCE-660 CE) and are believed to have belonged to kings, royal family members and Baekje nobility. Their designs range from simple earthen pits to imposing squares of tiered black stones that look like aborted Mesoamerican pyramids. With so much of the neighborhood's attention focused on the ongoing development of the soaring new Lotte Tower, the tombs provide a meditative reminder that great builders have in fact been here for millennia.
[separator type="thin"]
More info
Seokchon Lake 석촌호수
GO> Exit 1 or 8
Straight on Songpa-daero 송파대로
Seokchon-dong Ancient Tombs 서울 석촌동 고분군
GO> Exit 6
Straight on Baekjegobun-ro 백제고분로
Hours | 5:00 AM-12:00 AM
Written by Charles Usher
https://magazine.seoulselection.com/wp-content/uploads/2015/05/PYH2014101405160001300.jpg
637
1024
cyn
https://magazine.seoulselection.com/wp-content/uploads/2018/01/Seoul-logo.png
cyn
2015-06-04 14:55:38
2015-06-04 14:56:45
Seokchon Station 석촌역