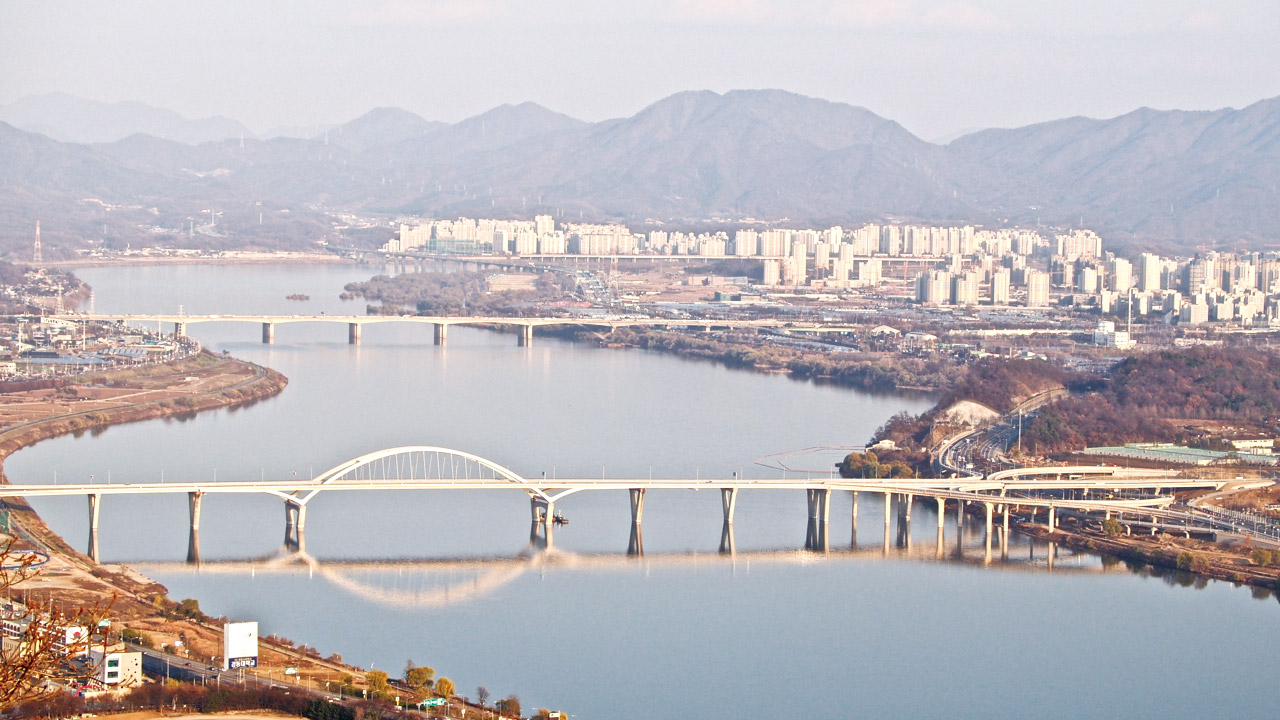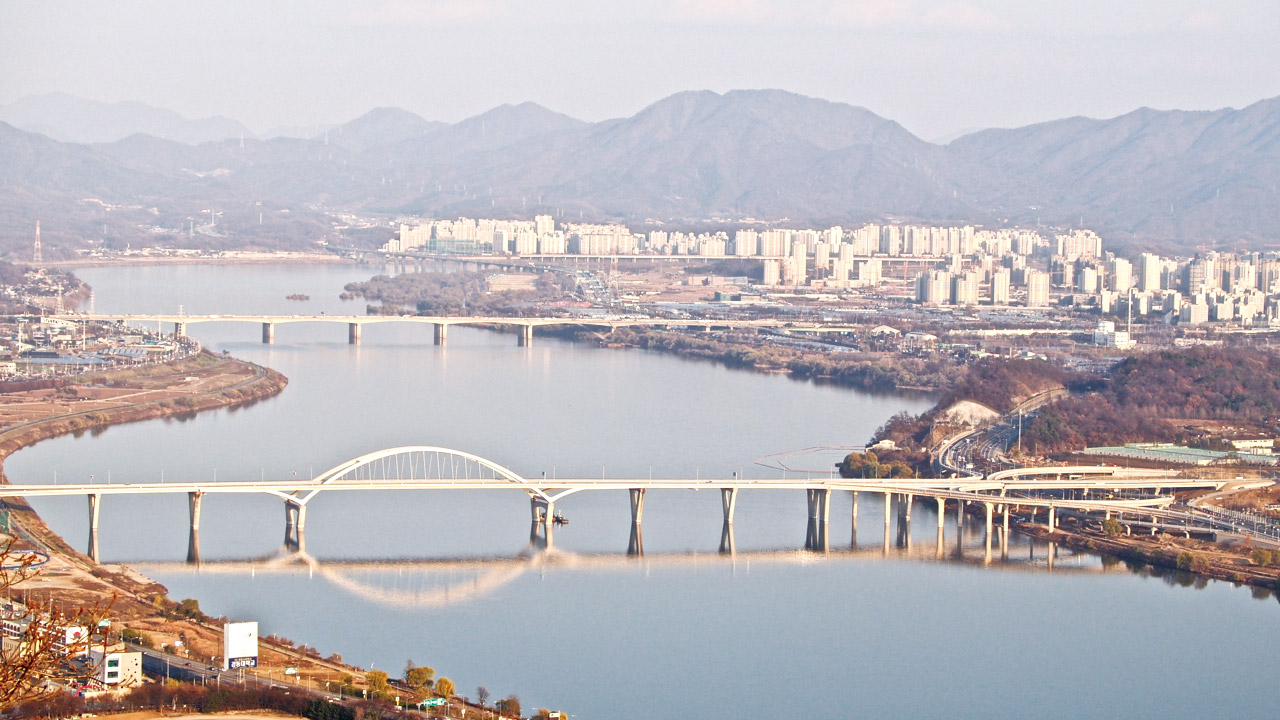 Follow the trails of Seoul's most fought over mountain or delve into the city's most kid-friendly park
[dropcap letter="T"]he cover of the Gwangjin-gu promotional booklet shows an aerial shot of the district, mostly a confetti smattering of densely packed apartment rooftops, save for a massive green bulge seeming to rise almost straight out of the river. Located at the eastern edge of the city, Mt. Achasan (아차산) is the closest natural vantage point in Seoul for viewing the Hangan River from above, and from here you can watch as the water way enters the city, runs south and then, glittering, curves northwest at the bend between Jamsil and Ttukseom.
The views from Mt. Achasan have been renowned for centuries, making it a site of great military importance and territorial battles, particularly during the Three Kingdoms period when the Goguryeo, Baekje and Silla dynasties vied for control of the area. Today the mountain and the surrounding area are the largest Goguryeo historical site in the country, dotted with the remains of several forts, as well as the Achasan Fortress Wall (아차산성), believed to have been constructed some time prior to 286 B.C. What remains of the fortress today is thought to have been made during the post-seventh-century period of Silla control.
At the mountain's base is the Achasan Ecological Park (아차산생태공원), where among picnic tables and a large pond sits the Achasan Goguryeo History Museum (아차산고구려역사문화 홍보관), offering exhibits of regional history, excavated pottery and Goguryeo costumes. Across the road from the park are the Hongnyeonbong Forts (홍련봉보루), believed to have been the headquarters for the entire chain of Goguryeo defenses on Mt. Achasan. There are currently plans for one of the forts to be restored and opened to the public sometime later this year.
Kids' kingdom
If hiking and history bore you (or, more specifically, your kids) Achasan Station provides direct access to the rear entrance of Children's Grand Park (어린이대공원). Depending on how you feel about children, that may sound like either the most adorable place in the city or the most exasperating, but don't be put off if it's the latter. The park is vast enough that you can find adequate space to relax in peace and quiet.
The rear entrance provides the closest access to a ballet theater, an arts center, the Kids Farm and the Amusement Park, where there's a (mini) rollercoaster, (mini) flume ride and various other (mini) diversions. Further in, Children's Grand Park also hosts a modest zoo, with elephants, lions and an aviary; a botanical garden; a lily pond teeming with koi fish; and several performance stages – plenty to keep your kids (or you) entertained.
[separator type="thin"]
More info
Mt. Achasan 아차산
GO> Exit 2
Straight on Cheonho-daero (천호대로), left on Jayang-ro (자양로), right on Yeonghwasa-ro (영화사로)
Children's Grand Park 어린이대공원
GO> Exit 4
FYI> 02-450-9311
www.childrenpark.or.kr
Hours | 5:00-22:00
Zoo Hours | 10:00-17:00
Admission | Free, but tickets must be purchased for amusement park rides
Written by Charles Usher
Photographed by Merissa Quek
https://magazine.seoulselection.com/wp-content/uploads/2015/03/PB261577.jpg
720
1280
cyn
https://magazine.seoulselection.com/wp-content/uploads/2018/01/Seoul-logo.png
cyn
2015-03-27 23:05:06
2015-04-01 18:34:01
Achasan Station