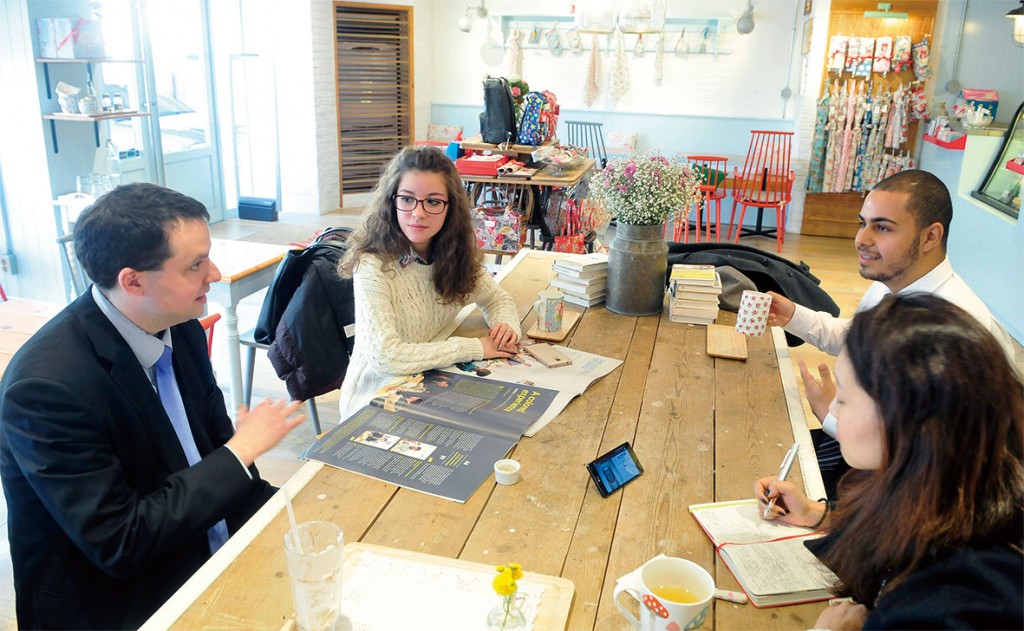 Expats discuss dating culture in Korea
Even at an age where everyone is uber-connected through the internet, it's getting harder and harder to expand one's social network and meet new people. A random romantic encounter on a train to Paris seems like something that can only happen in a movie; language barriers also narrow one's chances for intercultural love, as do the challenges that sometimes arise with cultural differences.
For this issue, SEOUL gathered expats from all different walks of life to discuss dating culture in Korea. Allan, for example, is from Brazil and has been in Korea for 18 months. He is in a relationship with a Korean who was introduced to him by a friend. In March he will be studying international relations at the Hankuk University of Foreign Studies. Anastasia is a newlywed from Moscow, Russia. She met her Korean husband while she was studying in Taiwan. Though she had visited Korea a few times in the past, she only arrived in Korea in December to begin her married life. Daniel, an American from New York, is a teacher and a Korean-English translator. He has been in Korea for 10 years. He met his wife in 2006, and has been happily married for six years.
How would you describe your experiences of dating a Korean?
Anastasia: Korean men are very caring and attentive. When my husband and I started dating, from the start he wanted to take responsibility. One strange thing from the beginning was that there was less privacy compared to relationship with a person from my home country. He wanted to know where I went, what I do, what I eat and everything. From the beginning it was a little bit confusing because I wasn't used to it; I told him to give me some space. But on the other side, he was also caring in this way and he became my closest friend.
Daniel: The dating culture here seems quite ritualized or formalized. The idea of proposal is very important here. There is this need to officially ask someone to go out with you before she becomes your partner. When my wife and I started dating she asked me, "When are you going to ask me to be your girlfriend?" and I said, "Aren't we going out? Of course you're my girlfriend!"
Allan: Dating is definitely more serious in Korea. In Brazil you can meet someone more casually, and if you like the time you spent together, then you get into a more serious relationship. In Korea, they want to be with you officially. I think it's because in Korea there is this lingering hope that everything is going to lead to marriage. Because it's serious, everything is a "couple" thing. Life revolves around couples.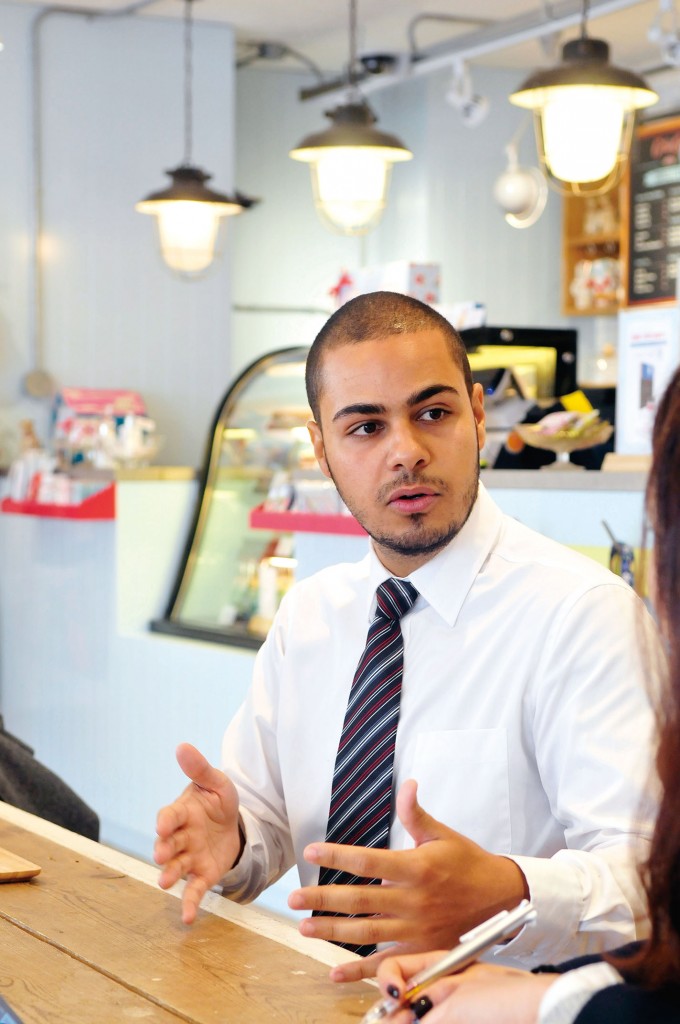 Then the conversation led to a fun discussion about dating culture in Korea. The writer found out that there were many more "couple" things than just the matching couple outfits that you see in the streets of Seoul.
Allan: I've seen couple underwear! When I came to Korea I was surprised to see White Day, Peppero Day and Couple's day … and I joke that in Korea every day is "couple's day." There's so-called "date course" that bloggers recommend. They write a guide, you go to this lunch, then you go to this coffee shop that's very romantic, and then you walk this direction and so forth. It's nice that people celebrate love and the union of two people this way.
Daniel: Couples seem to pamper each other a lot. They treat each other very well, and financially, you spend a lot of money. Couple culture here seems very well developed. Everywhere you go there's always a "couple set" at restaurants, coffee shops and even at pubs. It's very cute.
Anastasia: I've seen couples that were wearing the exact same thing from head to toe. There are also many personalized gifts. My husband ordered a calendar with our pictures printed on it. I've seen portrait dolls as well.
What about being single in Korea?
Anastasia: My husband told me that if a man or woman has been a single for a long time, other Koreans may think that he or she has a problem, that maybe he or she is difficult to get along with. For us, it's fine. Singles want to be alone or just didn't find a good match.
Daniel: I have a slightly different point of view. Some of my acquaintances are not in relationships, but I think there's some kind of stigma toward people not having any friends to call up to go out and eat with. I don't think there's a stigma about not being in a relationship. One guy I know just does not want to invest time and money into a relationship, so he's been single for a few years. But he has a group of friends who he goes traveling with on weekends.
Allan: When people meet you they ask you your name, age and if you have a girlfriend. So you tend to think, am I supposed to have one? And if you're a single, everyone is looking out to set you up on a sogaeting (a blind date).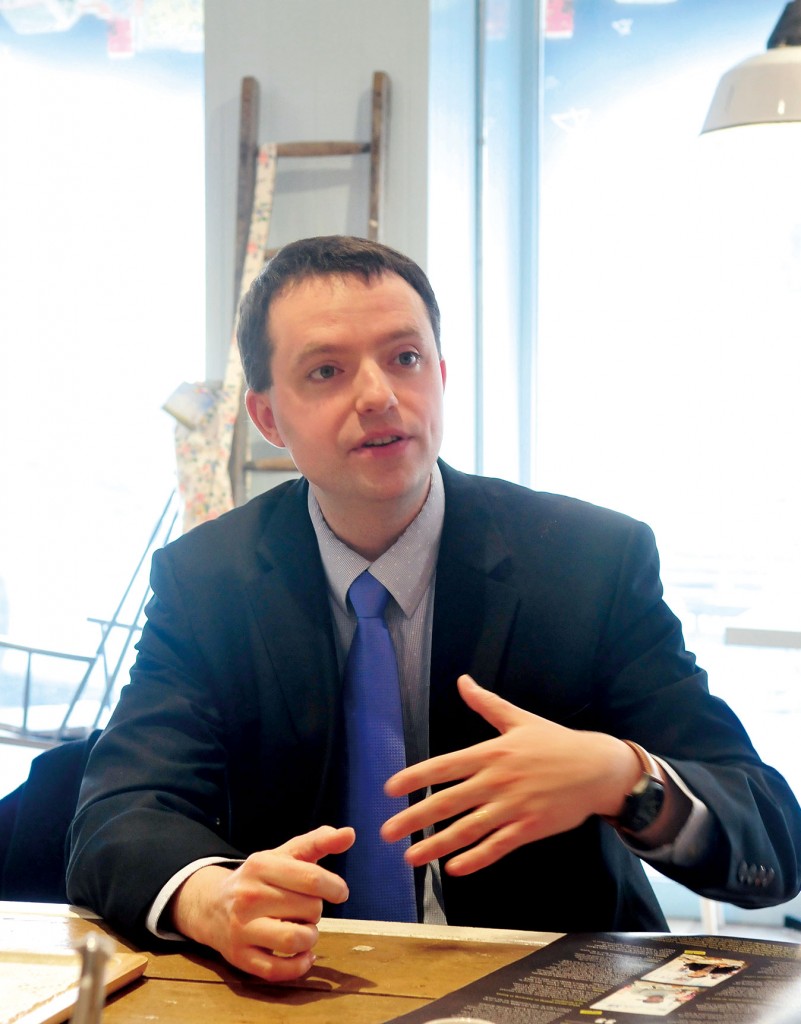 Speaking of sogaeting, how do people meet in Korea?
Daniel: There seems to be so many interesting ways to find a date here. There's sogaeting or "banting," where classes from a girl's high school and a boy's high school will meet up. If they pair up, great. If not, next week they try a different school. There is this whole industry around trying to match people up, whereas in the US it's very much bars and online these days. Here, online dating seems to have a negative connotation.
Allan: There are booking bars where waiters drag you to meet guys. Koreans don't like meeting people at a club because there seems to be a negative connotation about meeting someone at a club. There is this event that happens during Christmas where a large number of singles gather at a park to find a date.
Anastasia: I think in Korea the society is very much interested in finding you a partner whereas back at home it isn't like that.
Because two of the panelists were married to Koreans, the discussion often extended to include things foreigners experience when they prepare for a wedding with Korean in-laws or misunderstandings that happen in multicultural marriages. The general comment was that in Korea, marriages tend to be about union between families. Practices like sanggyeonlae, where parents of an engaged couple formally meet together to set the wedding date and formalize the wedding step-by-step, show how involved families are in Korean marriages. Such situations might seem somewhat strange to expats that are engaged to Koreans. Anastasia added, however, that because the number of multicultural families is growing in Korea, more support is being made available to expats that marry Koreans. The panelists also explained that the cultural gap in interracial relationships is a lot easier to overcome if there is a good amount of communication between both people. That being said, if communication is the key to a good interracial relationship, it must not be that much different or harder than any other kind of union.
Written by Claire Jang
Photographed by Ryu Seunghoo
https://magazine.seoulselection.com/wp-content/uploads/2015/01/RYU2646수정.jpg
728
1181
cyn
https://magazine.seoulselection.com/wp-content/uploads/2018/01/Seoul-logo.png
cyn
2015-02-08 15:17:10
2015-04-01 21:46:24
Love in the time of Korea