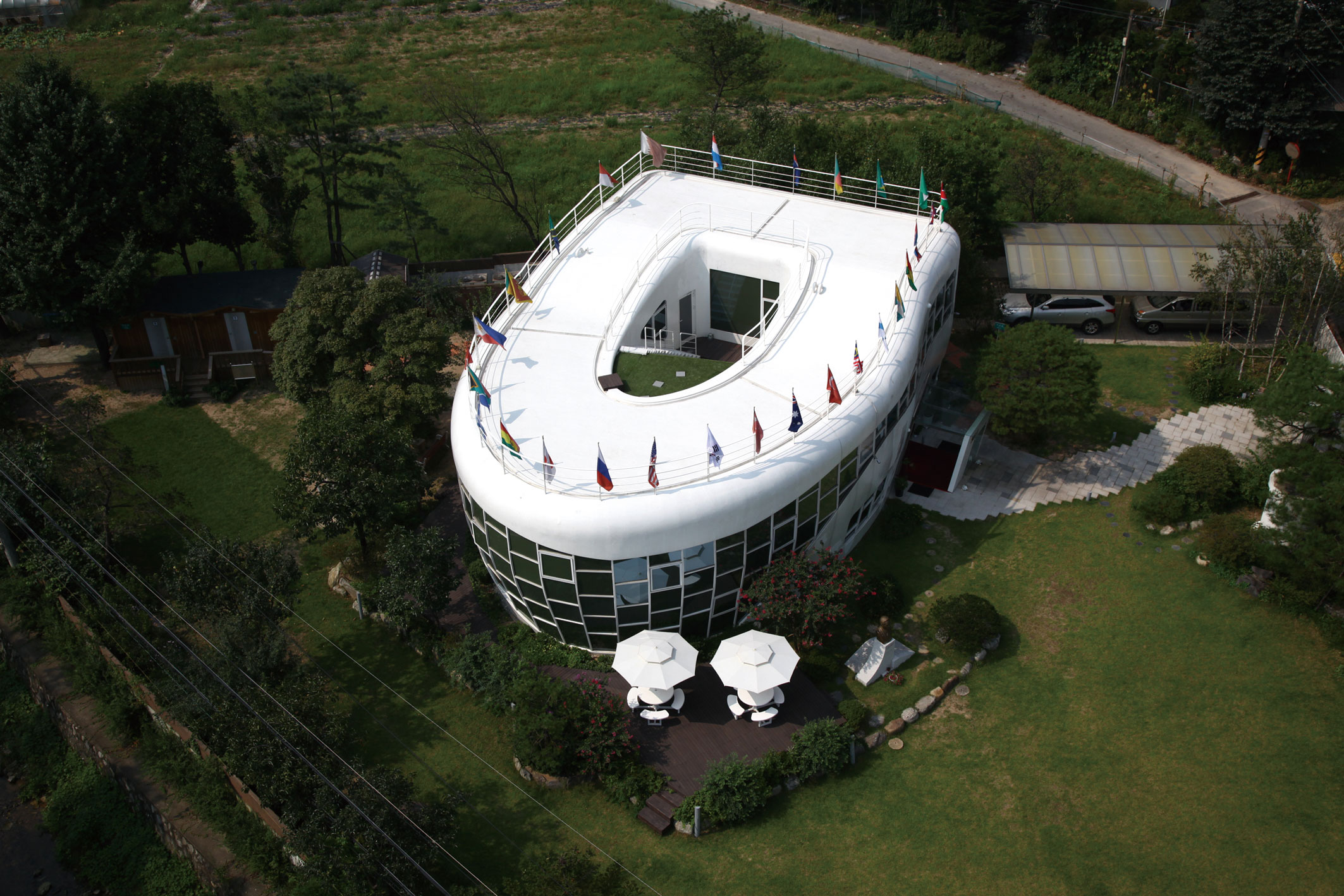 [button link="The URL of the button" variation="lightgrey"]Suwon's Mr. Toilet House 수원 화장실문화공원[/button]
Late Suwon mayor Sim Jae-duck was born in his grandmother's outhouse, so perhaps it's no surprise he maintained a keen interest in all things lavatory his entire life. Best known for his efforts to improve Suwon's bathroom scene for the 2002 World Cup, he was also founder of the World Toilet Association (yes, there is such a thing—visit them at worldtoilet.org). Prior to his death in 2009, he had a home designed to look like a giant toilet. The home is now a museum dedicated to the world of potties and Sim's contributions to it. Definitely worth seeing, especially for the scatologically minded.
EAT>
Suwon is famous for its beef ribs (galbi), although food is probably the last thing you're thinking of now.
SEE>
Lots of surreal displays, made all the more surreal by visitors' reactions to them.
DO>
The museum's real bathrooms are on the first floor. You know, just in case nature calls.
STAY>
This is a day trip from Seoul.
FYI>
Hours: 10am to 6pm. Closed Mondays.
Admission: free. www.haewoojae.com
GO>
Take a local bus from Exit 1 of Sungkyunkwan University Station, Line 1.
https://magazine.seoulselection.com/wp-content/uploads/2013/08/0-bird-eye-view.jpg
1418
2126
cyn
https://magazine.seoulselection.com/wp-content/uploads/2018/01/Seoul-logo.png
cyn
2013-11-06 17:14:55
2013-11-06 18:31:52
Suwon's Mr. Toilet House