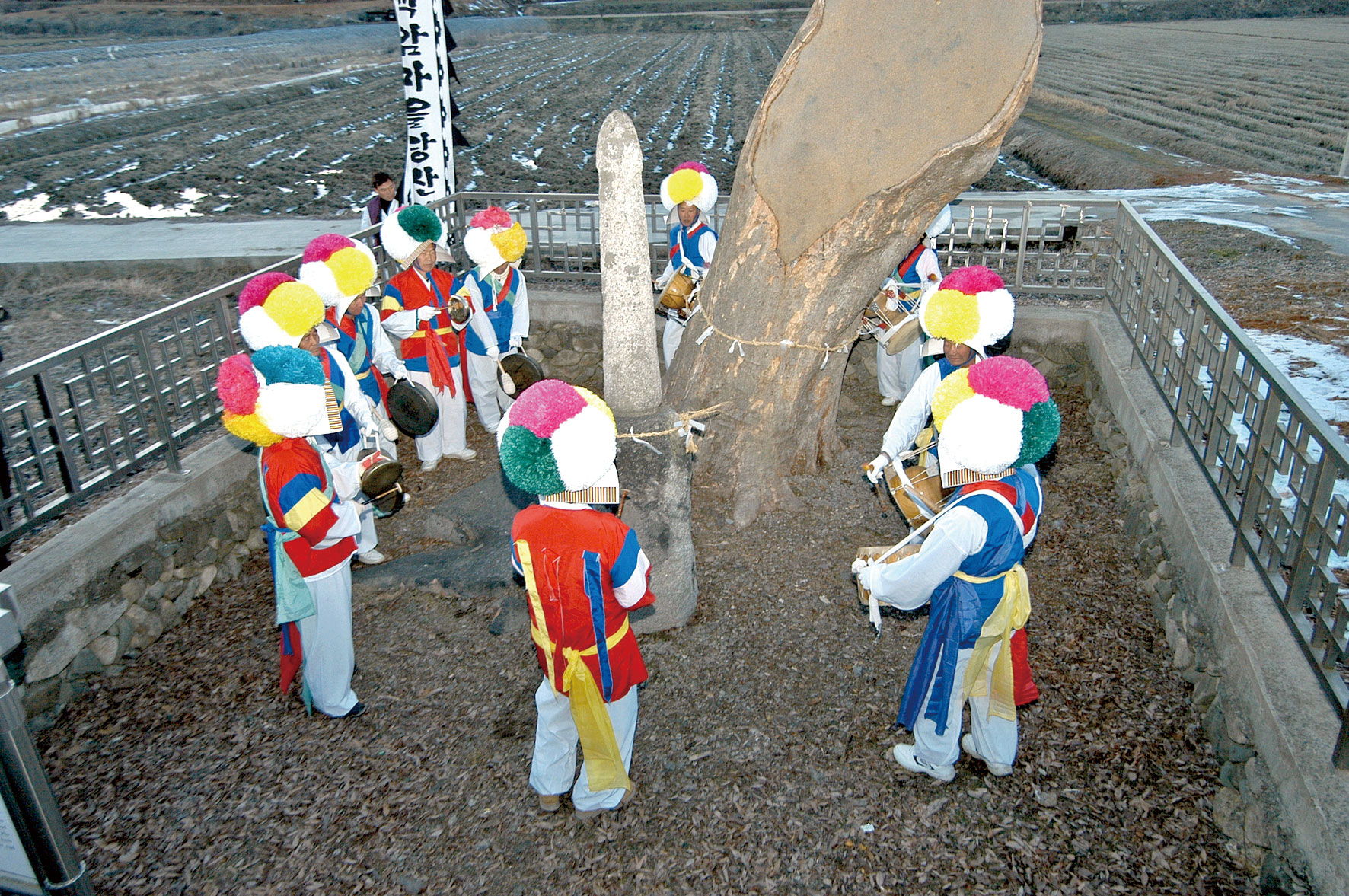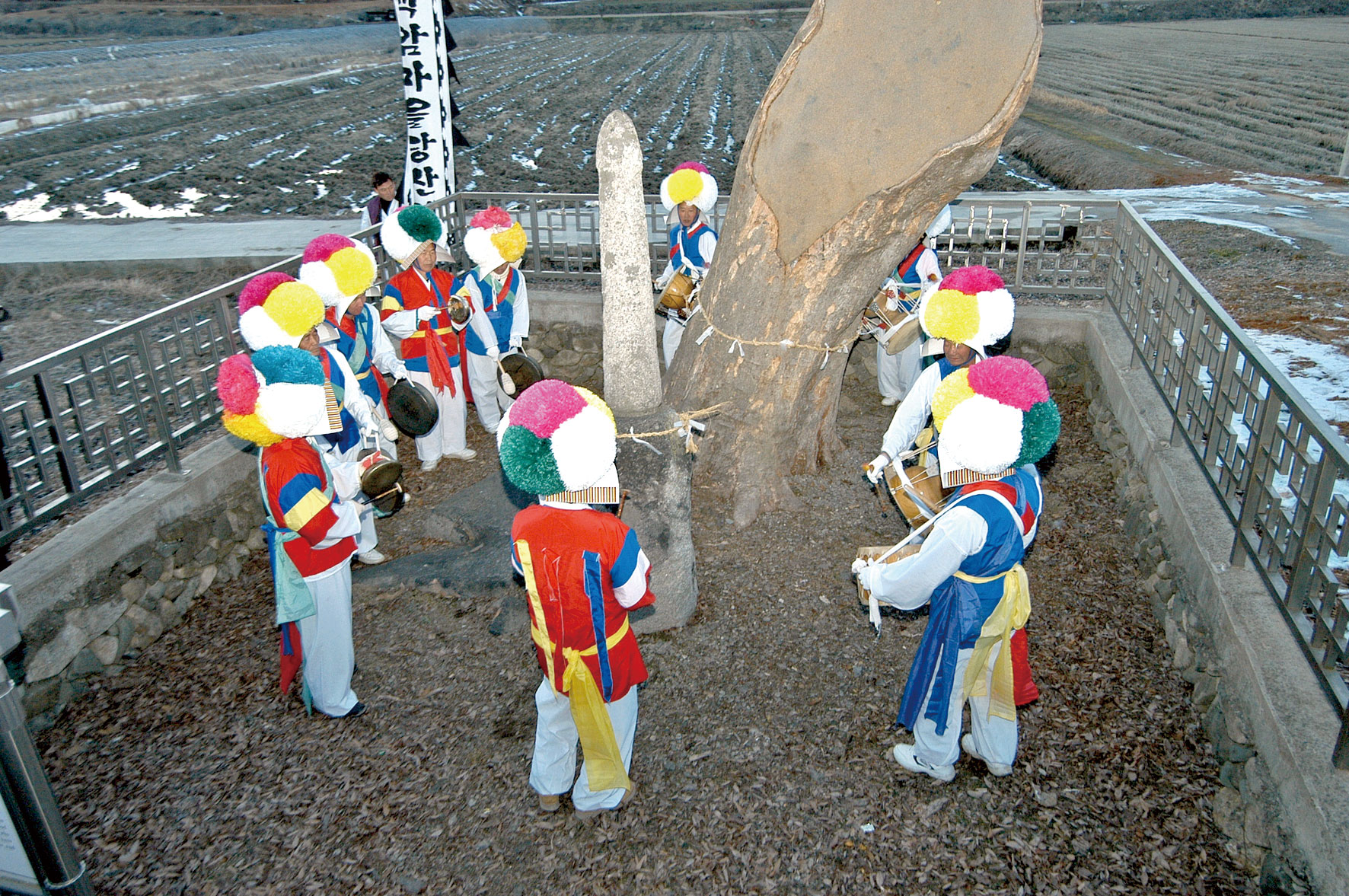 [button link="The URL of the button" variation="lightgrey"]
Jeongeup Granite Phallus 정읍백암리남근석
[/button]
Like many Korean rural villages, the entrance of the village of Wonbaegam in Baegam-ri, Jeongeup, Jeollabuk-do, is guarded by a sacred tree which is regarded as the protector of the community. Next to this tree, however, stands a 1.35 m high stone penis, said to have been placed here 300 years ago by a one Park Ing-geol, a 17th-century local renowned for his charity. The realistically hewn phallus is said to keep the village's women faithful and help the childless produce male heirs. Villagers gather every first full moon of the year to hold sacrifices at the stone to pray for a good harvest and ward off disasters.
EAT>                                                                                                                                                                                                                                                    Jeongeup is in the province of Jeollabuk-do, which means almost anything you eat is bound to be good. For some good Korean banquet cuisine, try Jeongchon Sikdang (T. 063-537-7900).
SEE>
Nearby Naejangsa Temple is lovely any time of year, even if you'll probably want to wait until autumn, when its maples turn crimson red.
DO>
If you've got a car, there are worse ways to spend a morning than a drive around Okjeongho Lake.
STAY>
Jeongeup has small motels, but you may be better off staying in either Jeonju or Gwangju.
GO>
Bus No. 152 takes you to Wonbaegam from downtown Jeongeup, but if you can't wait, a taxi ride will cost you about KRW 12,000.
https://magazine.seoulselection.com/wp-content/uploads/2013/08/정읍-원백암당산제3.jpg
1177
1772
cyn
https://magazine.seoulselection.com/wp-content/uploads/2018/01/Seoul-logo.png
cyn
2013-11-06 17:14:55
2013-11-06 18:32:42
Jeongeup Granite Phallus