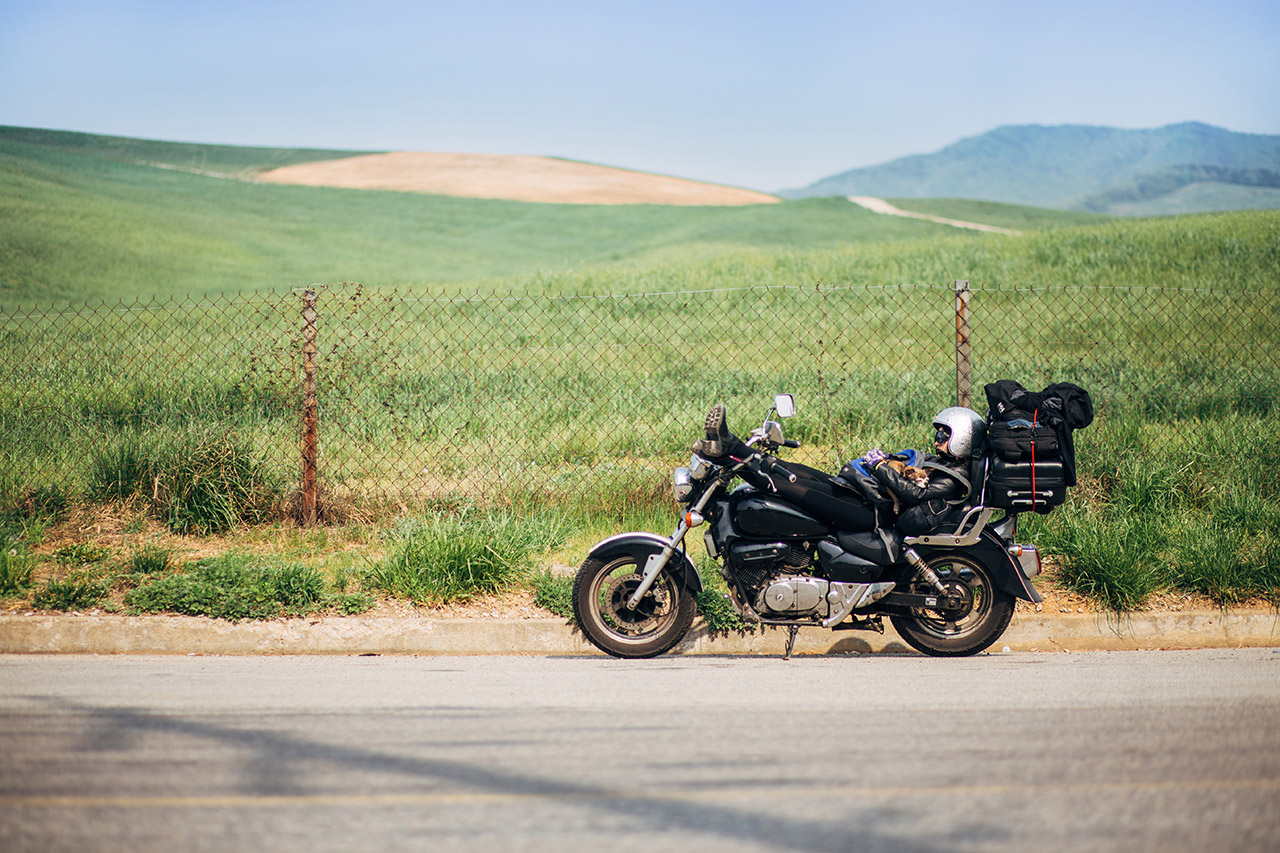 A photographer discovers western Korea's unique beauty by motorcycle
"The open road still softly calls…" This short quote from Carl Sagan is a mantra that I find myself repeating in my daily life in Seoul. Even with its abundance of pleasures, life in the iron jungle occasionally demands a temporary escape. With a precious holiday upon us, it was time. Most of the locals were still sleeping when we — my fiancée, our chihuahua Gatsby and I — loaded our luggage onto the back of my trusty Hyosung Mirage motorcycle to depart on our next adventure: a three day ride down Korea's western coast.
Pit stops in Incheon, Wolmido and Soraepogu
Our first destination was to Incheon harbor in the hope of stumbling across scenic boats left stranded by the low tide. Instead, we were greeted by vast swathes of coastline dominated by a seemingly infinite supply of cargo ships.  It's an ominous industrial zone that maintains Seoul's insatiable demand for importing and exporting products; it's also a place that makes you feel as if you shouldn't be there. We kept riding along the coast in an attempt to salvage the beginning of our trip when we came across Wolmido Island. A boardwalk running along the coastline was lined with shops selling every sort of edible treat imaginable. Restaurants, cafés and food stands buzzed with families enjoying the pleasantries of a fresh spring day, while Wolmido Theme Park rides loomed off in the distance. It seemed like a great place for a fun family outing. It was time to get back on the road.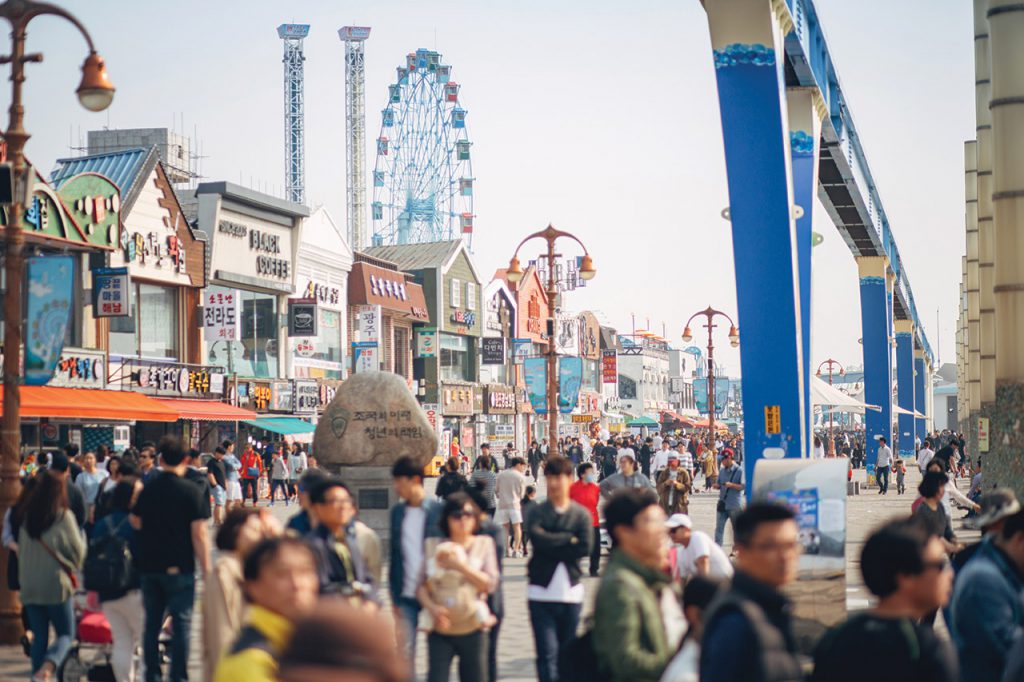 You know you're getting close to Sorae Ecological Park when the horizon starts to clear out, giving you the feeling that you're starting to break free from Seoul's grasp. In the past, the area was a large salt farm, but local authorities have since transformed it into an ecological zone, providing an opportunity for the natural environment to revitalize itself. Although the muddy landscape at first seems barren, it comes to life when armies of crabs scatter for refuge as your shadow passes over. While a few families were enjoying picnics, a large groups of cyclists were having a gimbap break in the shade. A short walk into a field, behind the mudflats, you can find this destination's main allure. Three windmills stand tall and isolated, providing an excellent location to snap an iconic picture.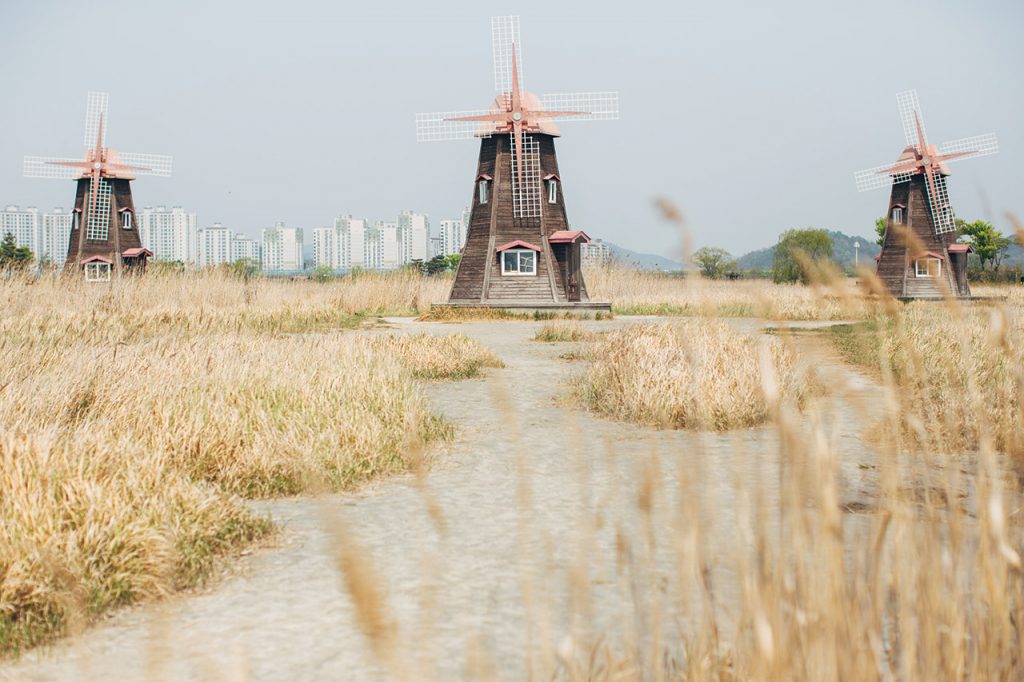 The Sihwa Seawall: a traveler's bliss
With every road trip out of Seoul, there is always a pinnacle moment when I'm swept away by pure bliss and freedom. This time, the dopamine hit came in the form of the Sihwa Seawall. The Sihwa Seawall is 10 kilometers of accessible awesomeness connecting Oido to Daebudo. A sharp, salty sea breeze engulfs the two narrow lanes of traffic, which are flanked on both sides by the sea. Many travelers pull off to the side of the road for some ocean-side fishing. Even the unprepared can join in on an attempt to catch lunch by stopping at the numerous trucks that rent out rods and bait.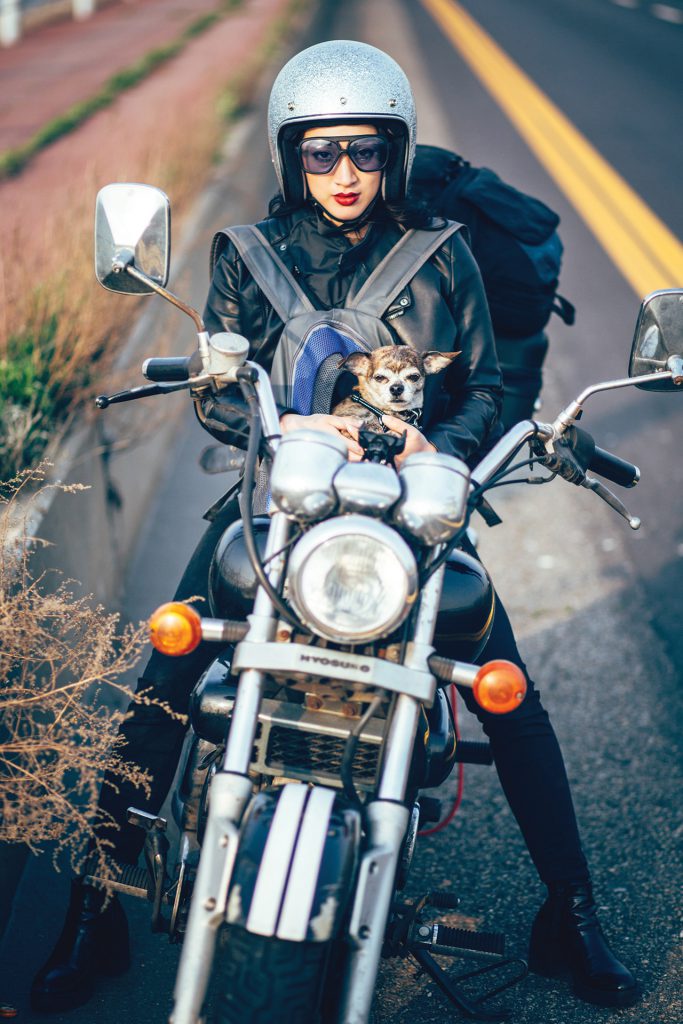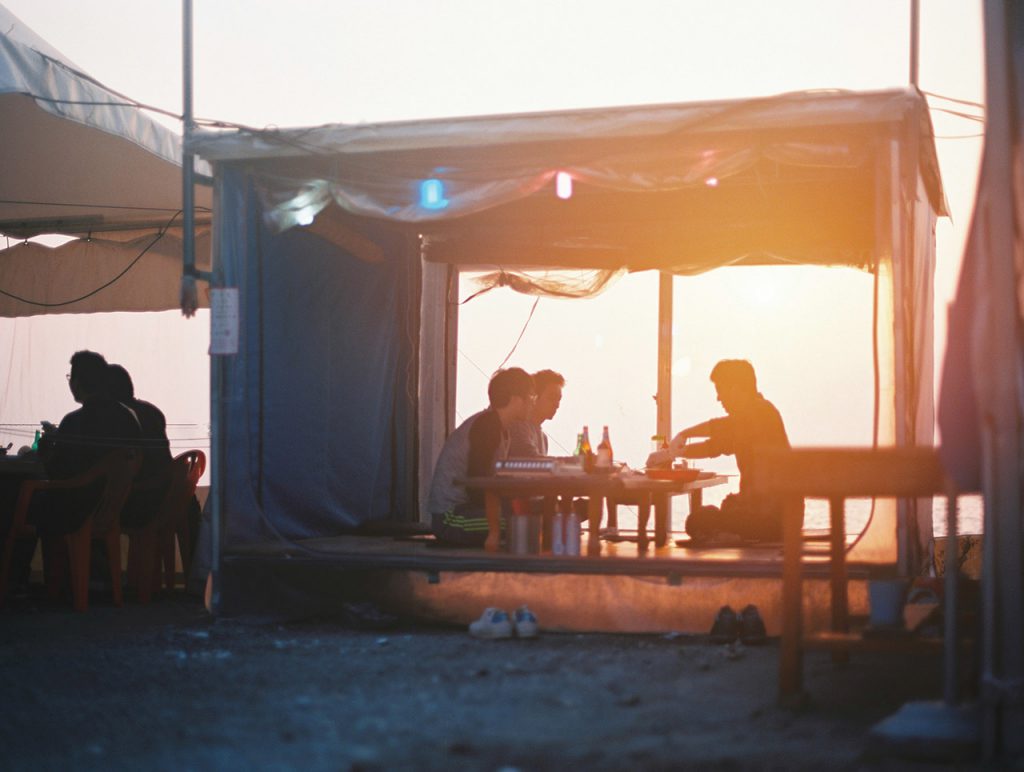 Once off the seawall and into Daebudo, we made a beeline for the closest coast. Smooth asphalt roads gave way to dirt, which in turn gave way to chunky gravel, making it difficult to navigate on our top-heavy, two-wheeled vehicle. Soon enough, a quaint area of the rocky coast revealed itself. With a bed-and-breakfast acquired, we walked down for an oceanside dinner as the sun began sinking below the horizon. Enjoying a romantic dinner by the seaside was a welcome chance, even with our little pooch begging from scraps. The shores of Daebudo are packed with clams, muscles, oysters and other shelled delights. As seafood is at its best when close to the source, seafood soup, or haemulguk, was the obvious choice for our dinner.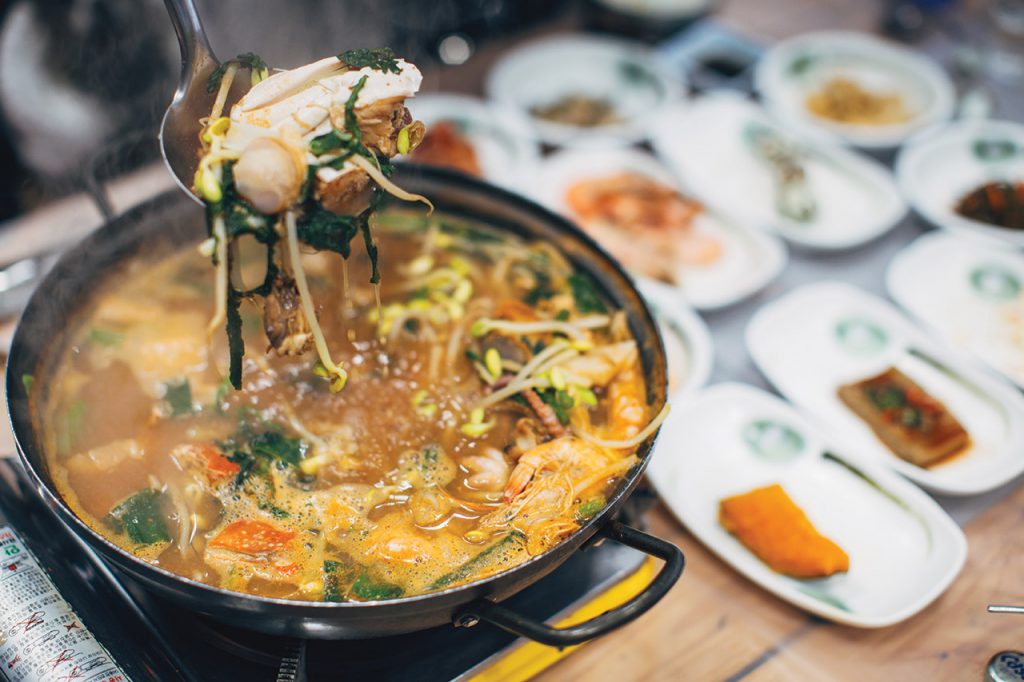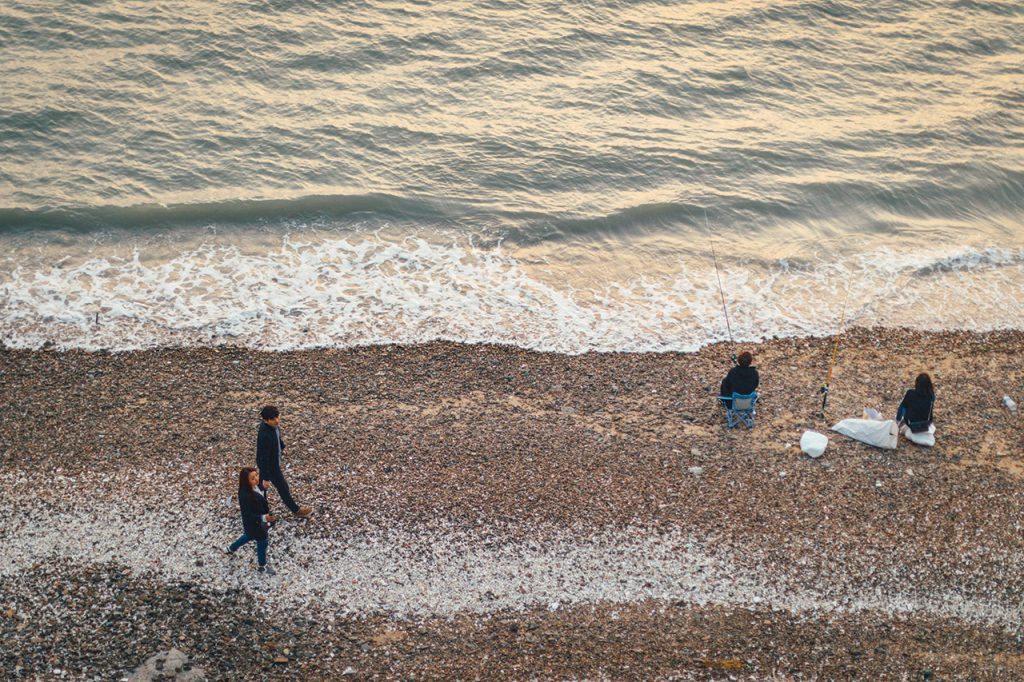 Tranquil views give way to eerie coasts
Waking up the next morning, we headed south through the towns of Hwaseong, Danjin and Seosan. Our next destination was Ganwolam Hermitage. Ganwolam is special because of its location. At high tide, the temple, sealed off from the land, temporarily becomes an island. At low tide, the water recedes to reveal a land bridge, allowing visitors to access the temple and enjoy the historical location. Taking in the sea breeze from the hermitage builds an intense cultural and historical connection to Korea's past. It's easy to close your eyes and imagine monks getting swept away in spiritual tranquility by the watery isolation.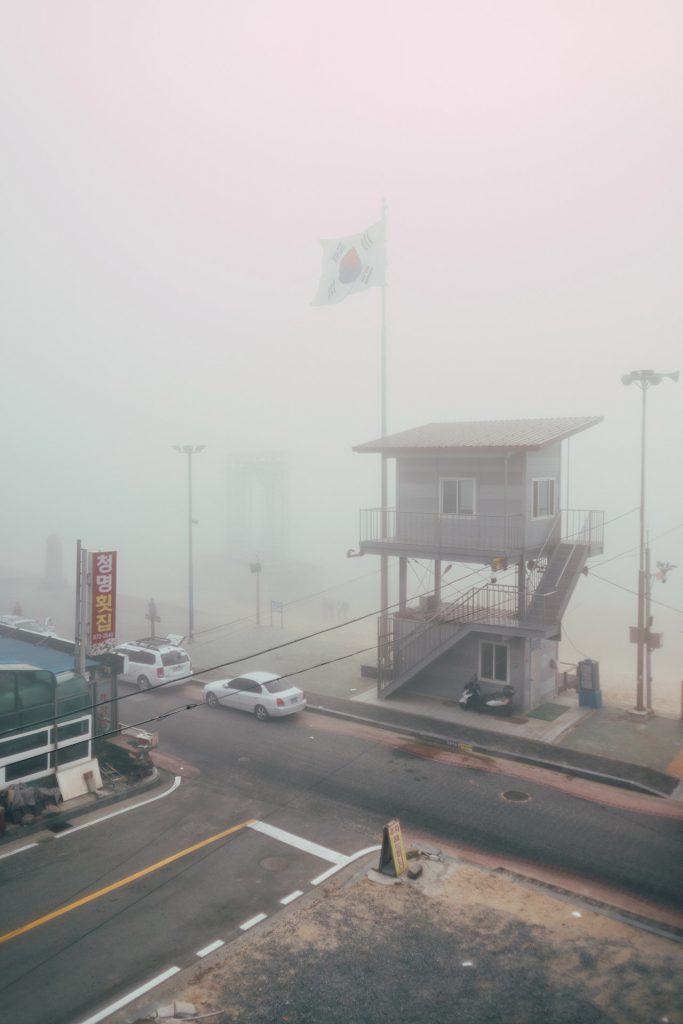 Leaving Ganwolam, we rode west towards Taean's Mallipo Beach. About two kilometers from the beach, we ran into a mist so ominously dense it was if it had come straight from the pages of a Stephen King novel. Though turning back was an appealing option, we trudged forward. Mallipo slowly began to reveal itself, one building at a time. The sea hid behind the mist, even as the crashing waves roared. The mist shrouded the storefronts and restaurants, making for a surreal, even eerie evening walk. With no shortage of restaurants in Mallipo, we popped into one and opted for the a seafood stew, or haemuljiggae. The thick and spicy red broth perfectly complimented the fresh seafood.
Sand dunes and grassy hills
The next morning, we awoke to crystal clear skies and a beautiful view of the coastline. Packing quickly, we headed to our next destination, the sand dunes of Sindori. The dunes are a short ride from Mallipo Beach, smack in the middle of Taean's coastline. As Korea's only large sand dunes, they produce a singular, visually arresting landscape. Follow the pre-routed trails through the dunes to view the formations — preserve the environment by staying on the paths provided.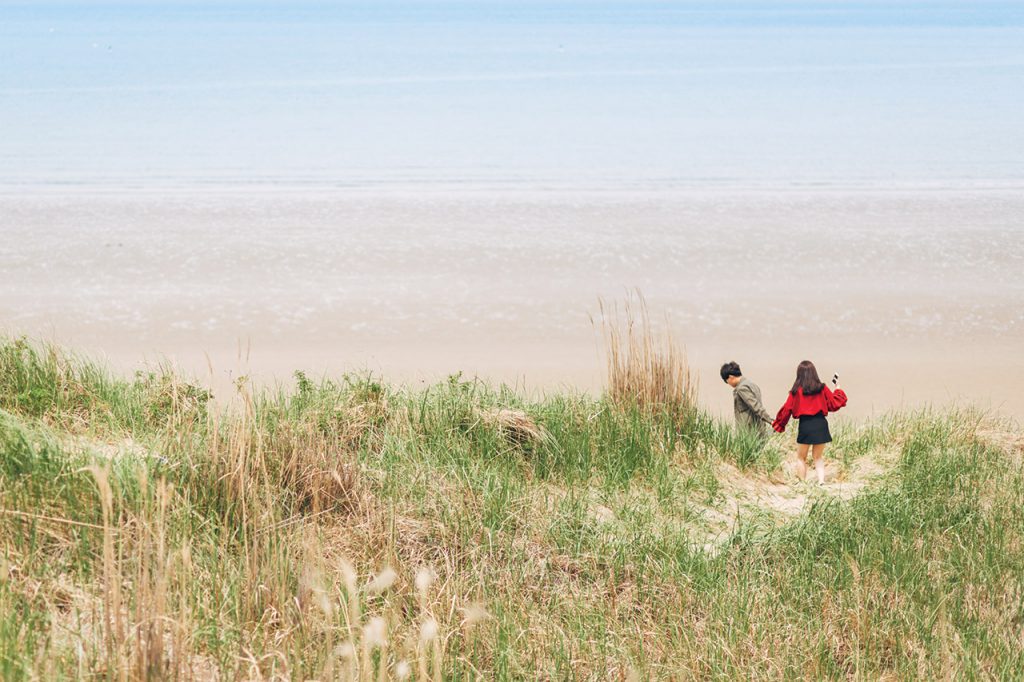 After a quick pit stop at the mechanic, we departed for our last location, the highland ranches of Seosan. The highland ranches comprise a visual landmark you can find southeast of Seosan, along a stretch of National Road 647. The undulating grassy hills, marked by small roads that meander through them, offer an enjoyable break from the typical countryside landscape of rice paddies and thick foliage. If you are riding through the area, it's worth a peak.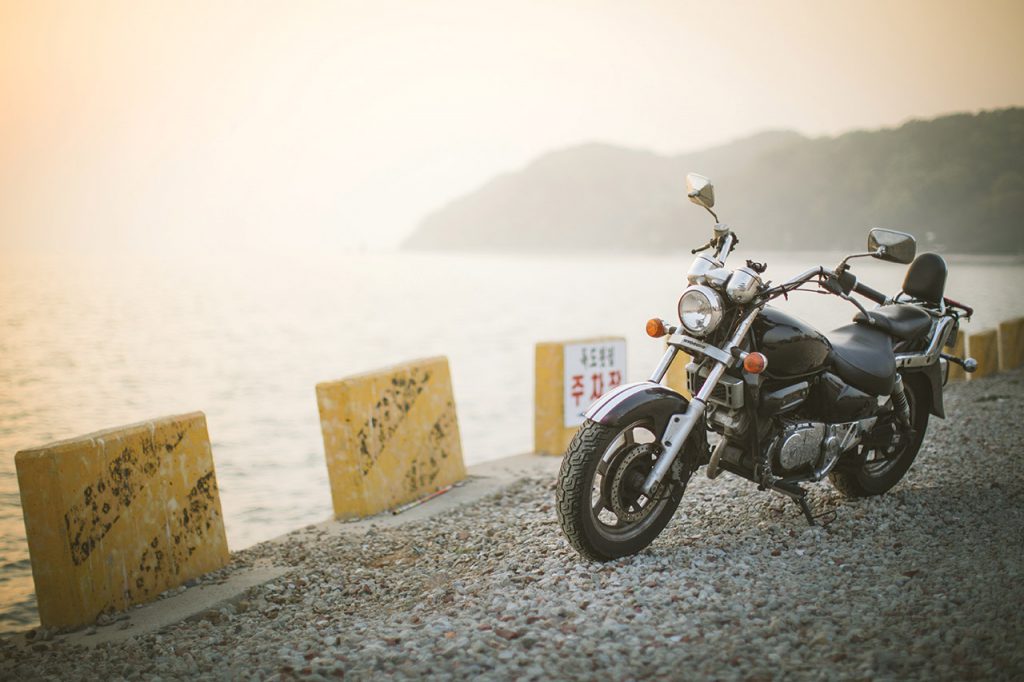 With that, we completed our checklist of locations and started our journey back to Seoul to once again begin daydreaming of future adventures on the road.
Written and photographed by SEOUL Staff
https://magazine.seoulselection.com/wp-content/uploads/2017/06/IMG_4184EDIT.jpg
853
1280
cyn
https://magazine.seoulselection.com/wp-content/uploads/2018/01/Seoul-logo.png
cyn
2017-06-30 11:37:34
2017-09-12 15:11:44
On the Open Road 서해안 오토바이 여행