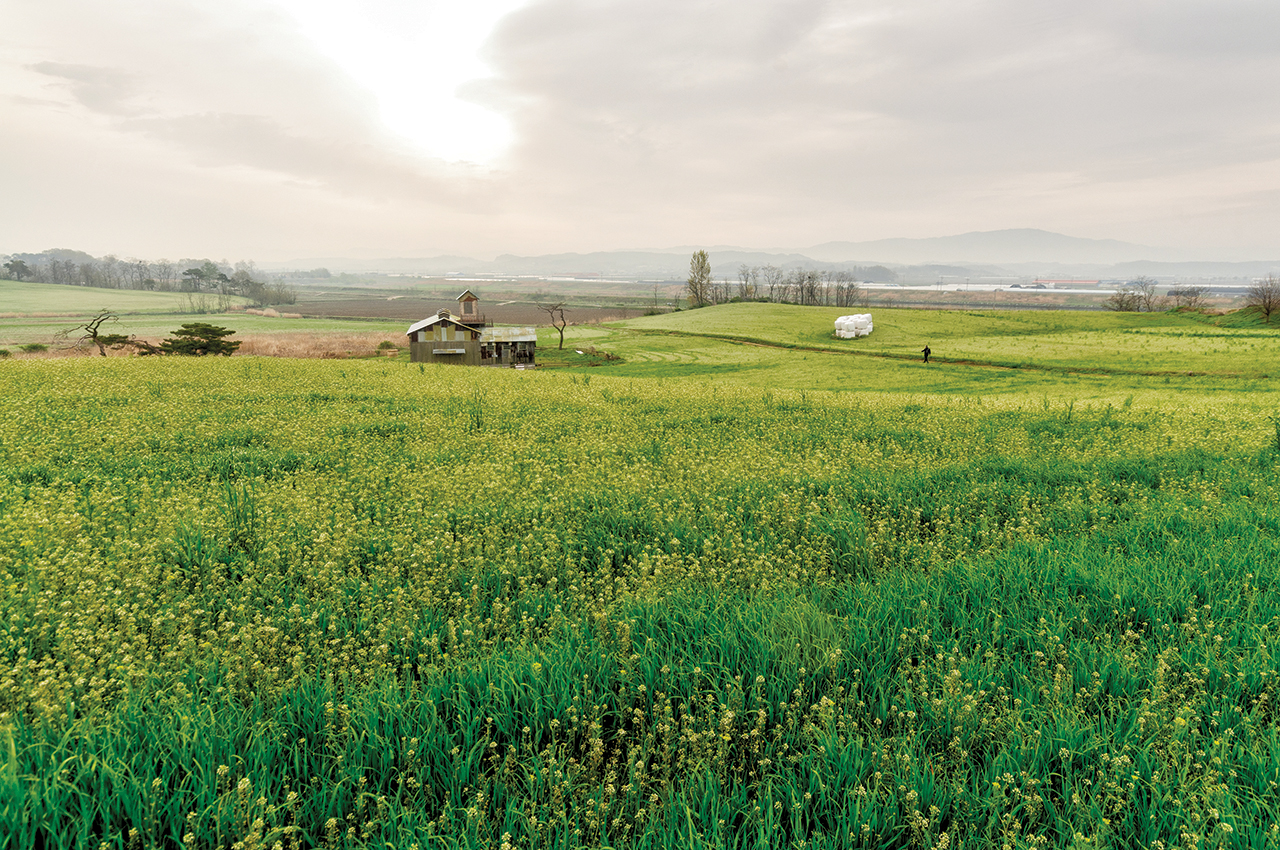 Anseong enchants with rolling hills, steaming lakes and unbroken traditions
The sun slowly rises from behind the horizon and bathes the rolling green meadow in a warm orange hue. The fields begin to glisten, the morning light illuminating countless droplets of dew. The cacophony of the city is far away; here, the only sounds are those of the wind rustling the trees and grass, the frogs in the stream, the distant crowing of a rooster and the click of your camera's shutter. You breathe the fresh country air, take a sip of coffee and survey the endless tranquility before you.
Anseong has a way of making you glad you woke up early.
Enchanting scenes of pastoral beauty may seem a world away from the hustle and bustle of Seoul, but Anseong offers sanctuary from the stress of modern urban life just an hour's bus ride from the city. This peaceful little corner of rural Gyeonggi-do is the very picture of bucolic bliss, its undulating grasslands, misty lakes and rustic farmhouses beloved by photographers and cinematographers. In addition to its scenic charms, however, the town also boasts a proud cultural heritage represented by the Namsadang, a performing troupe that is keeping the rich traditions of old Korea's itinerant entertainers alive.
Barley and rye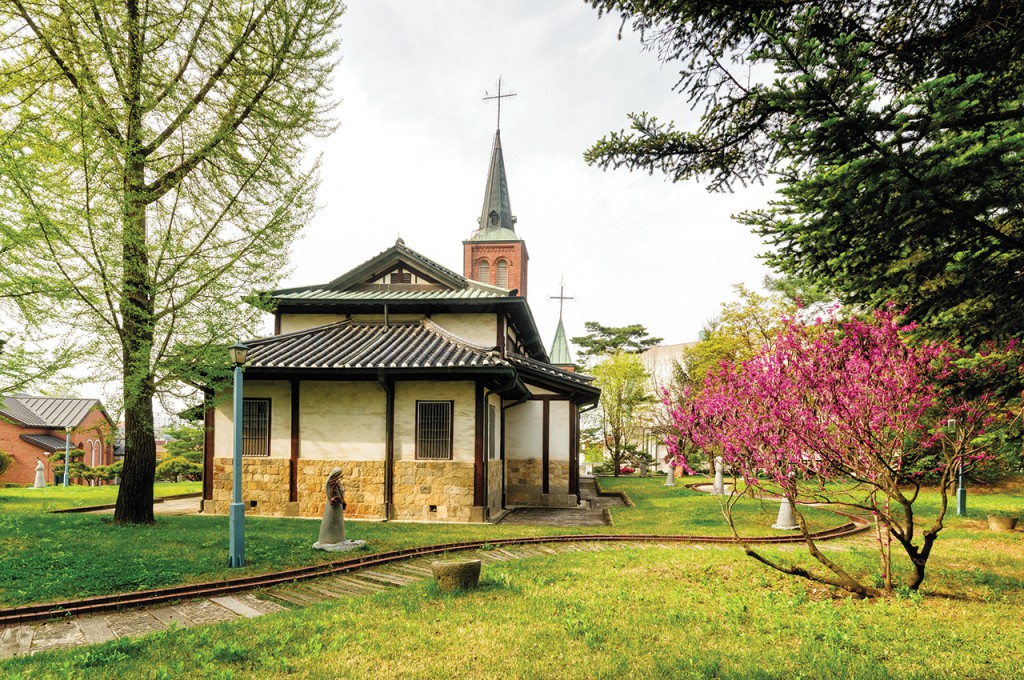 Just a 20-minute bus ride from "downtown" Anseong, Anseong Farmland is one of the town's most visited spots. Anseong Farmland was founded in 1969 as one of Korea's first dairy farms. West Germany provided technical and material support, including the farm's first 200 dairy cows. Over the years, the ranch served as a testbed for Korea's livestock industry. Since 2012, it has functioned as a place where urban families can gain a deeper understanding of animal husbandry through a variety of hands-on programs. You can feed the sheep and goats, see the cows, pet the rabbits, learn how cheese is made, enjoy a tractor ride and much, much more. There's a horse-riding center, too, with programs for newbies and experienced riders. Entry is KRW 8,000-21,000, depending on age and what you'd like to do.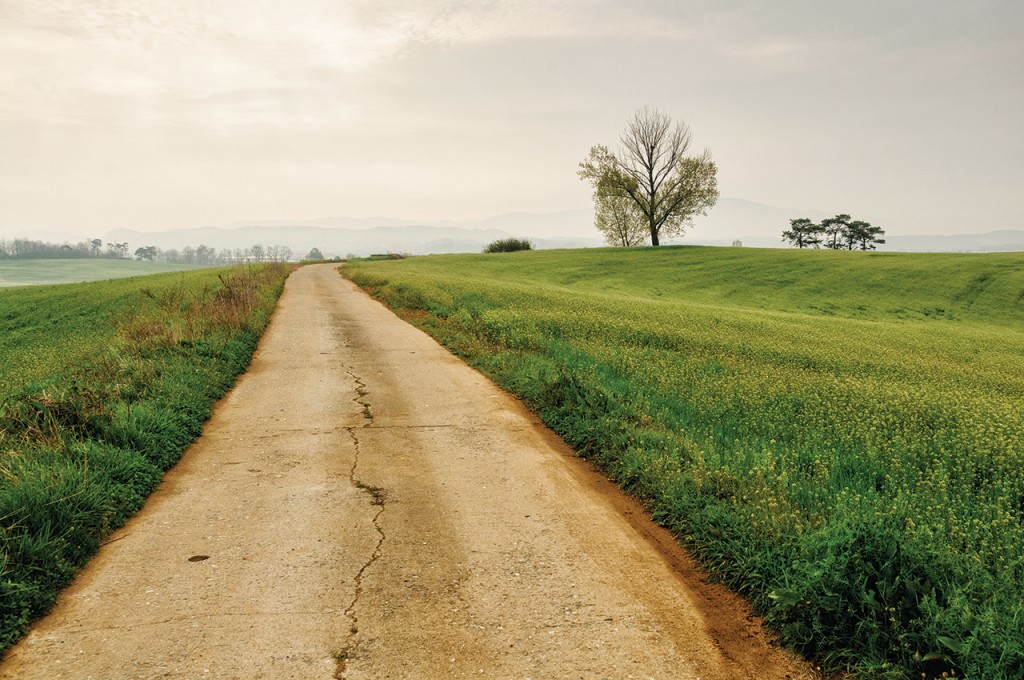 While many of Farmland's programs are geared towards children, it's not without things for grown-up children to do and see. In particular, its rolling fields of rye and vast – for Korea, anyway – meadows are popular with photographers and Instagram-savvy day-trippers from Seoul, especially in spring, when the farm hosts its "Rye Field and Meadow Festival" (through June 6). The best time to see the fields is sunrise when the light is warm and, atmosphere conditions permitting, a lovely mist covers the meadow. To get there this early, however, you will need your own set of wheels or take a taxi from downtown Anseong. Go to San 26, Unggyo-ri, Gongdo-eup, Anseong (안성시 공도읍 웅교리 산26), the address of the most popular sunrise photo spot. About 400 meters from the destination you'll come to a pathway cars are forbidden to enter – just get out and walk to the spot from there.
Smoke on the water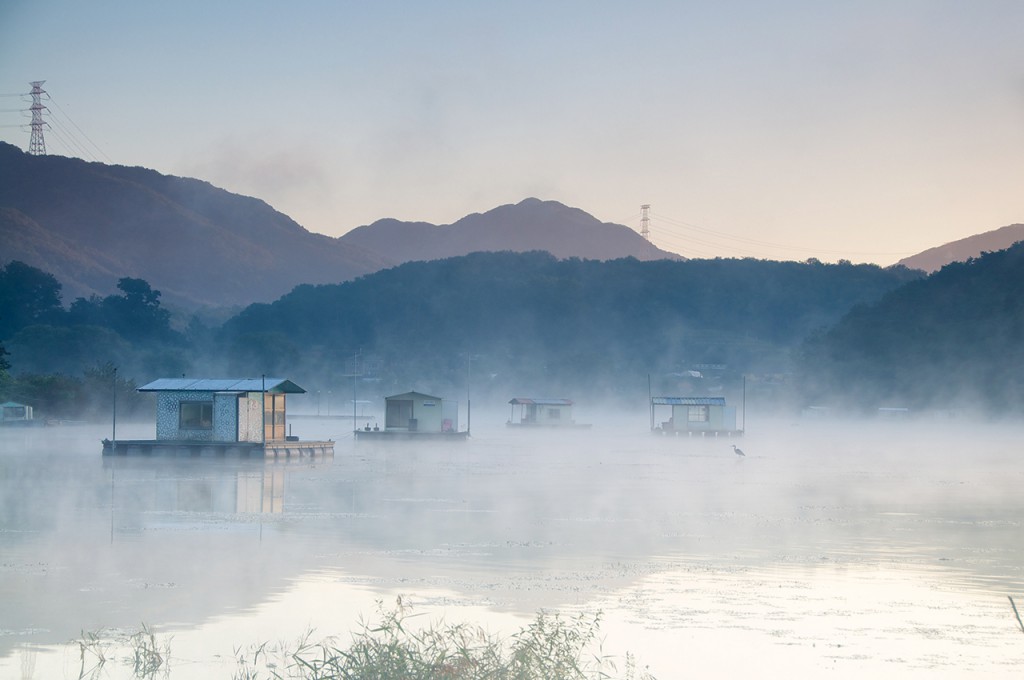 A popular local fishing spot, Gosam Reservoir gained unexpected fame in 2000 when it featured as the backdrop of auteur Kim Ki-duk's controversial but internationally acclaimed film The Isle. Say what you will about Kim and his disconcerting uses for fishhooks, but the man does know how to pick beguiling locations. A dozen or so small fishing cottages float on the placid waters of the lake, the surface of which acts like a giant mirror reflecting the skies above. In the early morning hours, just before and after sunrise, the water "boils" with mist and fog, creating a surreal, bewitching landscape. On most mornings, it's a supremely relaxing place to put your new DSLR to work, although depending on the season, weather and day of the week, you might have to compete with a photography club or two for a spot to put your tripod. Of course, this isn't a problem if you get there first.
Another scenic spot is Seoil Farm, where visitors can learn the art of making doenjang, or soybean paste, a vital ingredient in Korean cuisine. The farm offers a variety of hands-on "slow food" programs, and its full range of pastes, sauces and other fermented foodstuffs are available for purchase. Its chief attraction, however, is the massive courtyards where around 2,000 traditional clay fermentation jars are stored in neatly arranged rows – it's truly a sight to see.
Traditional spirit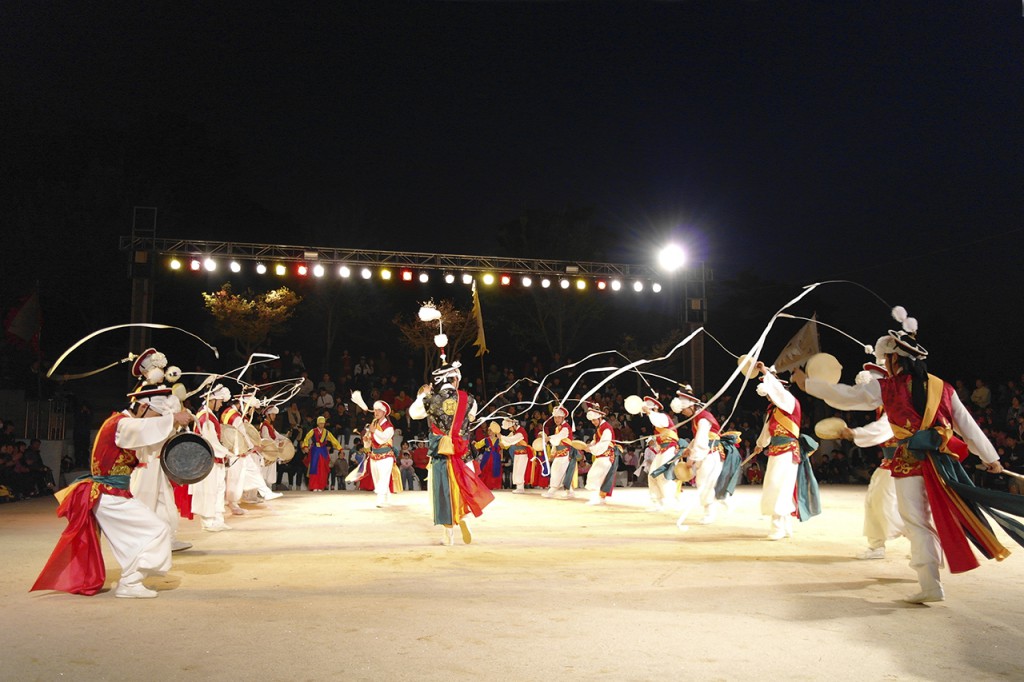 In the days of the Joseon Dynasty (1392-1910), troupes of itinerant entertainers, or namsadang, traveled from village to village to entertain the locals with performances that featured singing, dancing, instrumental music, mask dances, puppet plays and thrilling feats of acrobatics, including dish-spinning and tightrope-walking. Typically held in the village square, these performances proved very popular with Joseon's hardworking common people, who had few opportunities to enjoy entertainment. Some parts of the performances, such as the mask dance, often included satirical messages aimed at the kingdom's political and social elite.
Wandering entertainers often came from society's lowest rungs and were held in contempt by Joseon's aristocrat class, but this began to change in the 1850s when Anseong's troupe was led by the Baudeogi, an exceptionally talented female performer who took over the group at the tender young age of 15, overcoming a long-standing tradition of selecting only male leaders. She was such an outstanding leader and performer, in fact, that in 1865, the kingdom's powerful prince-regent, Heungseon Daewongun, invited her troupe to the royal capital to entertain the workers rebuilding the iconic Gyeongbokgung Palace.
The namsadang faded as Korea industrialized and urbanized in the 20th century, but the tradition lives on in Anseong. The newly opened Anseong Namsadang Concert Hall hosts regular performances every Saturday and Sunday where the local troupe Baudeogi Pungmuldan demonstrates all six surviving acts of the namsadang repertoire. In autumn, the city also hosts the Anseong Namsadang Baudeogi Festival, where the town celebrates its unique artistic heritage.
Anseong is also home to several beautiful Buddhist temples, mountain fortresses and Catholic holy sites, including Mirinae Holy Site, where Kim Dae-geon, Korea's first Catholic priest, and several other figures are buried. Equally interesting is historic Anseong Catholic Church, founded in 1901 by a French missionary priest who also introduced the grapes for which the town is now famous. Blending Korean hanok and Western Gothic elements, the beautiful old church harmonizes East and West in a sublime way.
[separator type="thick"]
More info
EAT>Anseong Farmland has several restaurants, but if you'd like something with local color, try Anirok (T. 031-675-2486), a beef soup joint that has been in operation for 90 years, making it the oldest eatery in the province. Try the Anseong Matchum Utang, a bowl of soup with big joints of beef and other assorted hunks of cow.
GO>Anseong is just an hour's bus ride from Express Bus Terminal in Gangnam.
Written and photographed by Robert Koehler
https://magazine.seoulselection.com/wp-content/uploads/2016/04/DSC_1172-Edit.jpg
850
1280
rjkoehler
https://magazine.seoulselection.com/wp-content/uploads/2018/01/Seoul-logo.png
rjkoehler
2016-04-27 09:35:28
2016-04-27 09:35:28
Pastoral Elation 안성