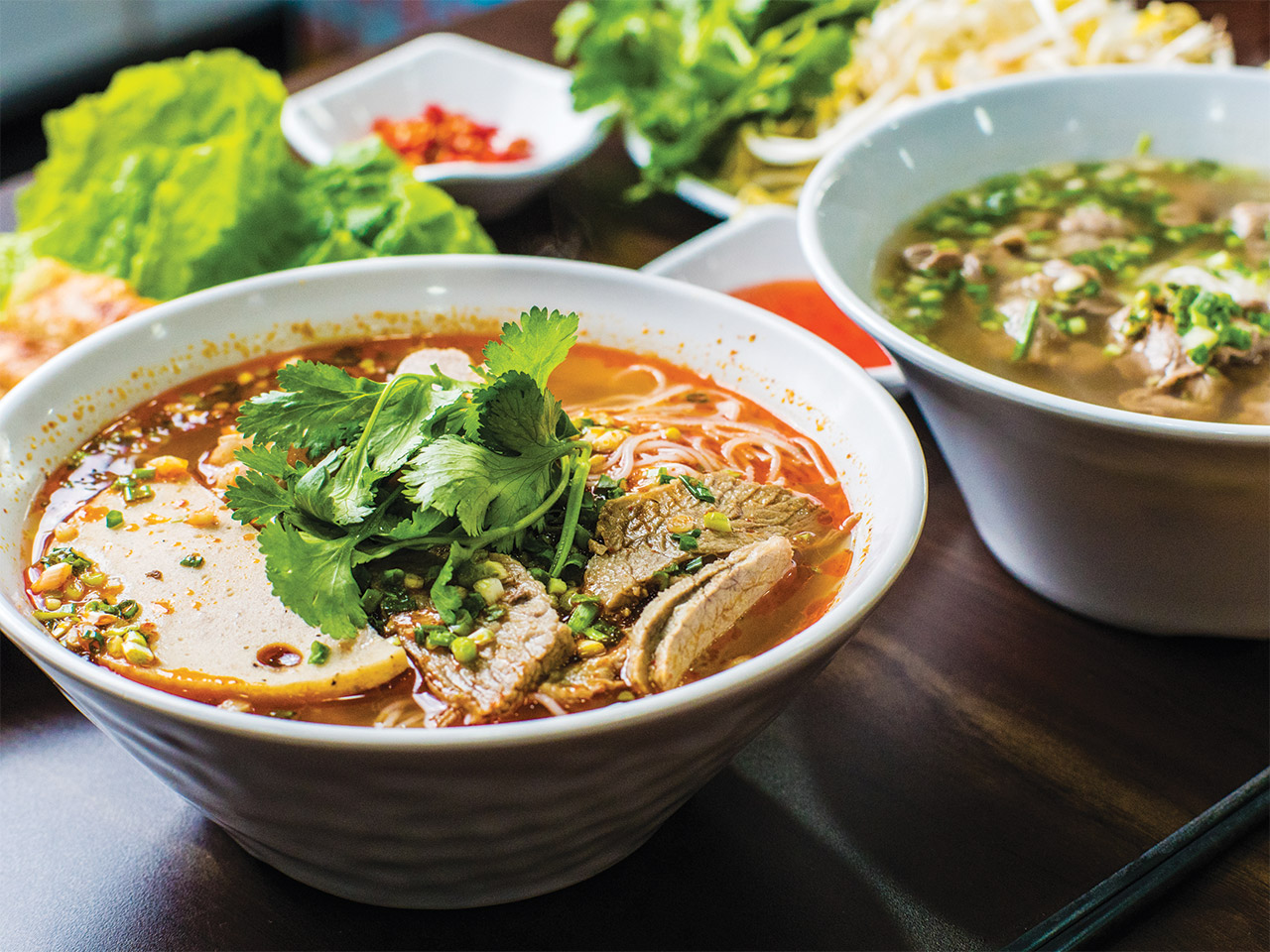 Wangsimni's urban grit belies a dining gem
In every corner of the city, people are eating. Not just inhaling mindlessly but searching out and savoring excellent food. Wangsimni, an often over-looked transport hub, is certainly not excluded from Seoul's foodie fervor. In fact, it's a solidly middle class area where plates are constantly being wiped clean. Do yourself a favor: put that estimable Itaewon pizza on hold and get out of the station for once. You will be surprised to find a vibrant food landscape populated with some of the city's best restaurants of their kind. Here are three must-dines around Wangsimni.
Mat-na Gopchang  맛나곱창
Wangsimni is renowned for its all-city gopchang or the small intestine of beef or pork. The area out of Exit 2 is lined with places sending up the divine, almost buttery wafts of sizzling gopchang. The best of these places is Mat-na Gopchang. Offering both varieties, the dwaeji yangnyeom gopchang (KRW 11,000 per portion) would be wise for a virginal intestine experience. Coated in spicy sauce and stir-fried with veggies, this dish is more addictive than one would think. Getting this alongside dalkbal, or spicy chicken feet, looks a popular option.
For those more willing to dive in head first into the offal game, so gopchang (KRW 18,000 per portion), or beef intestine, is the gold standard here. Brought out in swirling spiral form, it looks like what is it, but that's okay. In addition to the main dish, you're also gifted a heaping portion of raw liver and slivers of honeycomb tripe. Feel free to cook the liver or eat both as is after a dunk in the sesame oil. Before your server pops the flame on the table's grill, make sure to don an apron as the dish's ample juices tend to sizzle and pop. After about five minutes, you will get the a-okay to dig in but caution is necessary: once chomped upon, the fatty filling of the otherwise chewy gopchang can release a scalding hot creaminess. Pleasure and pain, equally.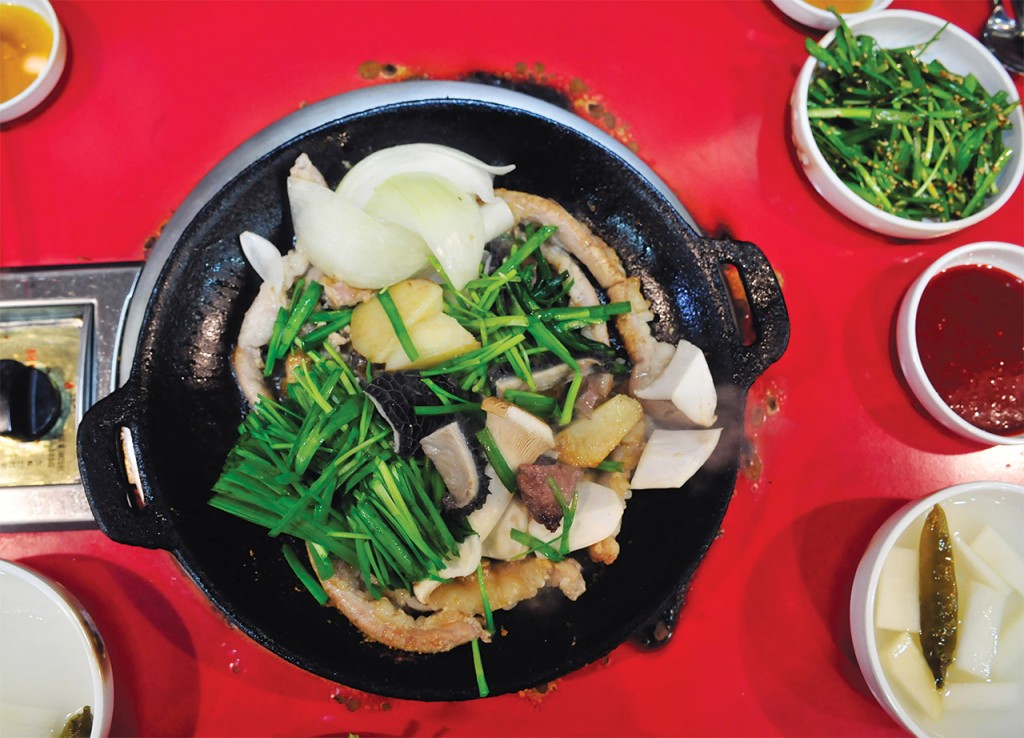 Pham Ti Chinh Pho 팜티진 쌀국수
Real Saigon-style pho made by real Vietnamese people. As authentic as it is affordable, all that's missing from Pham Ti Chihn are the little red plastic stools and scooter exhaust. Rather than roadside, the restaurant sits a bit off the main road in a newly renovated space which will remind Americans of the strip mall settings where the best pho is usually found.
Obviously, the basic pho bo (KRW 7,000) here is required, at least on your first visit. The broth is lighter than most may expect but that doesn't mean it's thin; instead there is a richness that can only comes from hours and hours of simmering beef bones. No MSG shortcuts here. Fiery Vietnamese red chilis are provided on the side and should be used sparingly at first; putting them in the broth activates the capsaicin and then comes the pain. Cilantro and even culantro are available upon request. Shred them up and toss them in for a full-on flavor assault.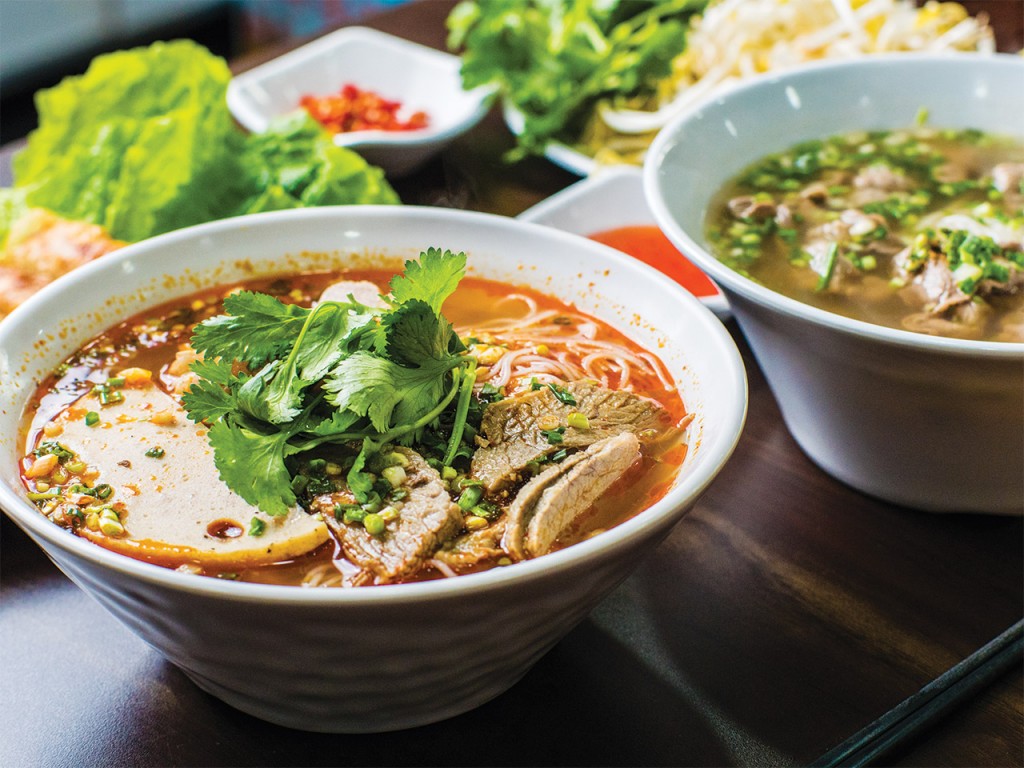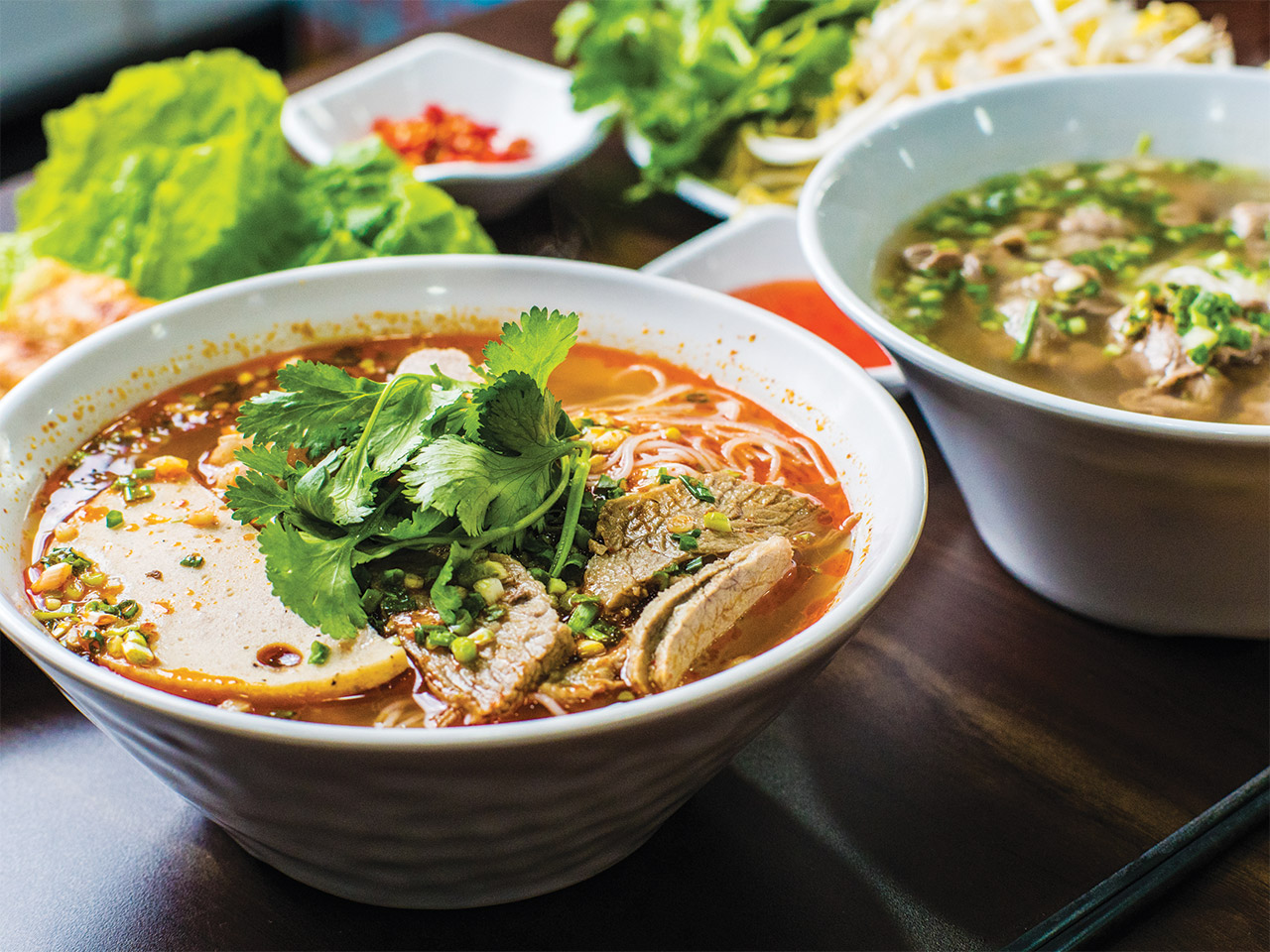 Daedo Sikdang 대도식당
For hanwoo or the highest quality Korean beef, it's hard to do better than Daedo Sikdang, a venerable institution in operation since 1964 that has since sprouted offshoots around the city. This is the Korean equivalent to the no-nonsense American steakhouse of yore. Your options are limited to one thing only: 200g of seductively marbled sirloin. At KRW 39,000 won a portion, it's certainly not cheap and nor should it be. Meat of this quality should be savored like it's going out of style.
A lump of lard, perched like a boulder over a tableside cast iron, greets you as you sit down. Your table will be tended by a highly attentive ajumma who always seems to come at just the right time to cut your meat, no worries about over-cooking. Nor is she in a hurry. "Cheoncheonhi", she might say, "Slowly". Plump for the radish kimchi fried rice after polishing off your steak. Both greasy and refreshingly piquant, it's like the dessert cart chocolate pie of Daedo Sikdang.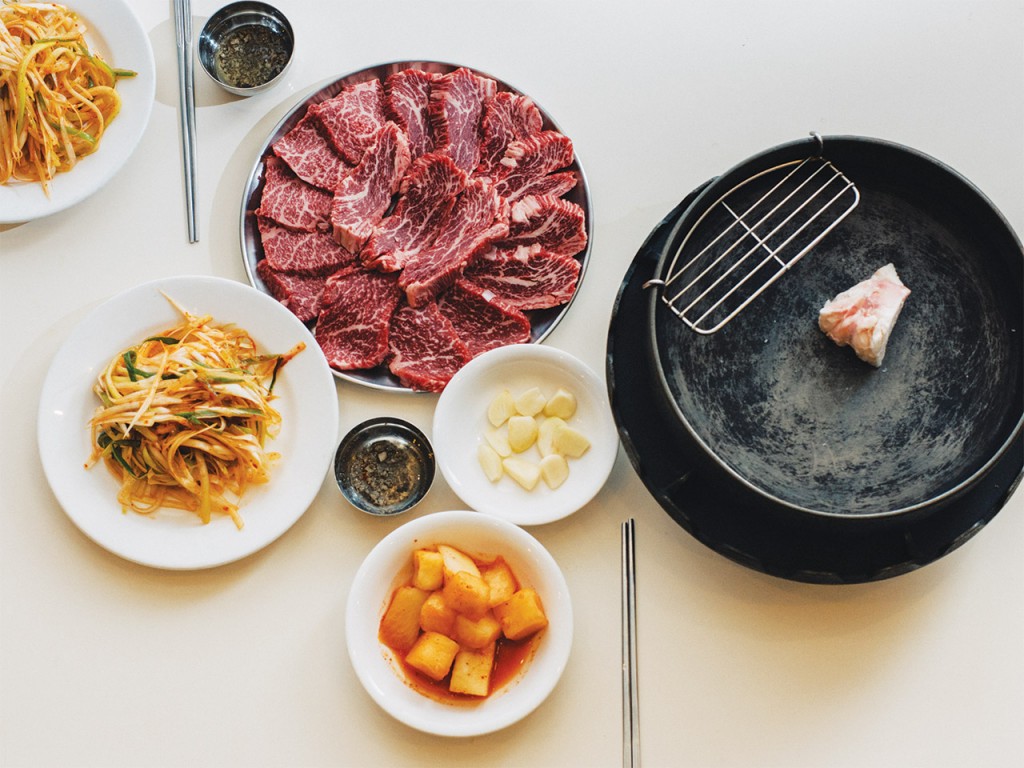 [separator type="thin"]
More Info
Mat-na Gopchang
Seongdong-gu, Hongik-dong 130-1
T. 02-2282-3349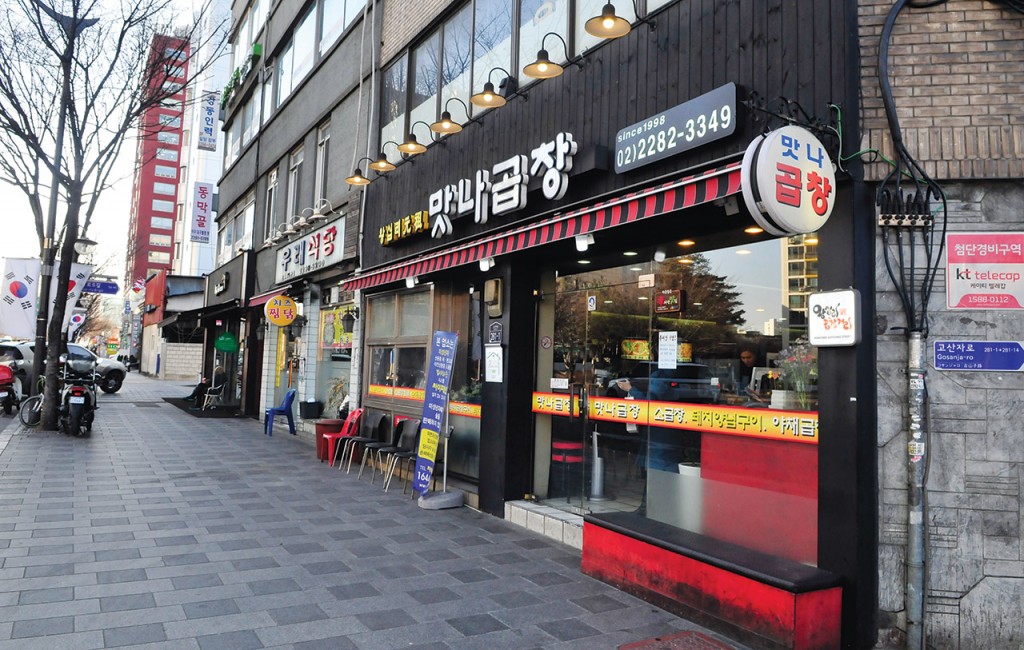 Pham Ti Chinh Pho
Seongdong-gu, Doseon-dong 69
T.02-2293-2214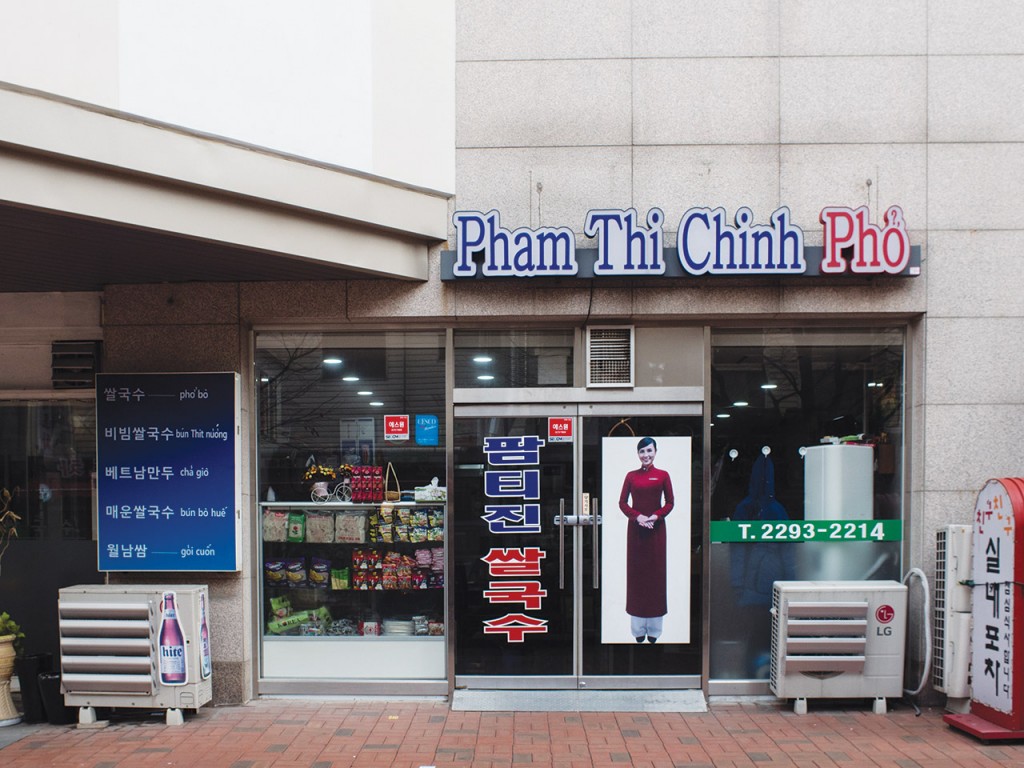 Daedo Sikdang
Seongdong-gu, Hongik-dong 431
T. 02-2292-9772
http://kitchenborie.com/키친보리에-브랜드/대도식당/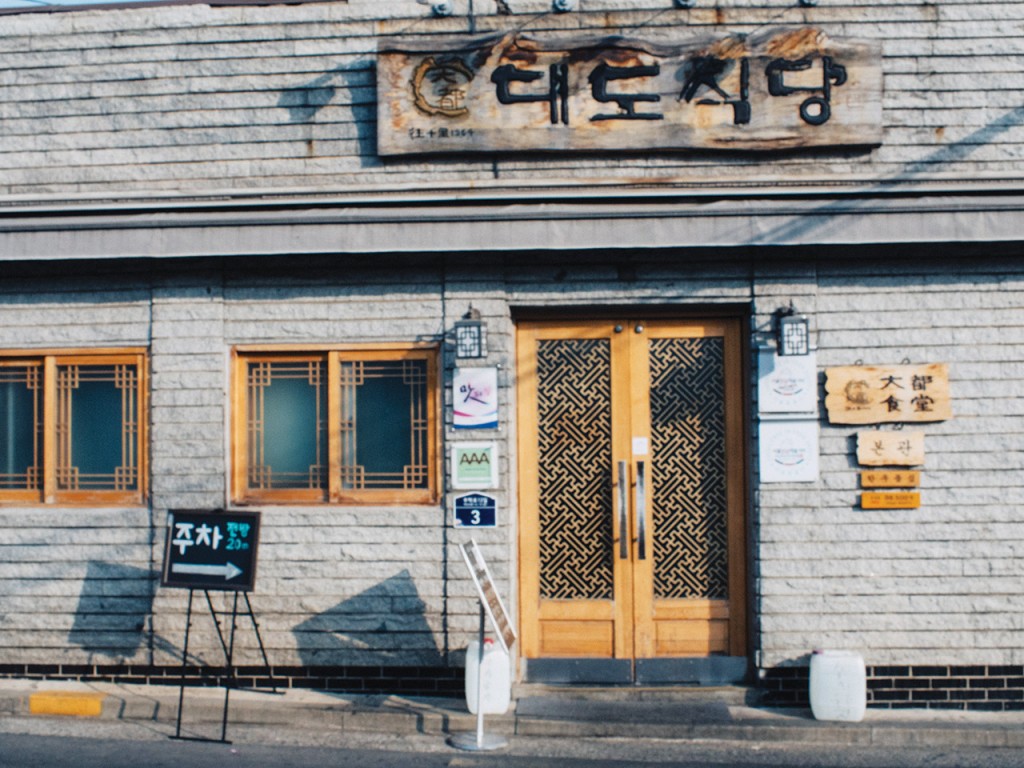 Written by Jordan Redmond
Photographed by Peter Kim and Ryu Seunghoo
https://magazine.seoulselection.com/wp-content/uploads/2016/03/Pho_Print-25.jpg
960
1280
cyn
https://magazine.seoulselection.com/wp-content/uploads/2018/01/Seoul-logo.png
cyn
2016-03-05 15:09:00
2016-03-05 15:09:00
Not Just a Transportation Hub 왕십리의 맛집